Photography Mitchell Sams
who, what, where and why of acne studios autumn/winter 18 collection
The Swedish design stalwarts chose to show during Couture Week.
|
25 January 2018, 11:00am
Photography Mitchell Sams
Who
Acne Studios: The Swedish design emporium that every sleek stylish man, woman and – thankfully, because they cater for them – child wants on their back. Formed by Jonny Johansson 21 years ago, the brand's bold graphics and no-fuss fashion offerings have made them into as much of a lifestyle brand as a fashion label.
Backstage actress/singer Juliette Lewis leaped about, having commandeered the design house's Instagram and filled it with funky filters and witty bon mots. Casey Spooner from Fischerspooner looked buff under a sheer blouson paired with a camel trou. Jessie Ware and Rina Sawayama rocked a leather trench and tiny glasses, respectively.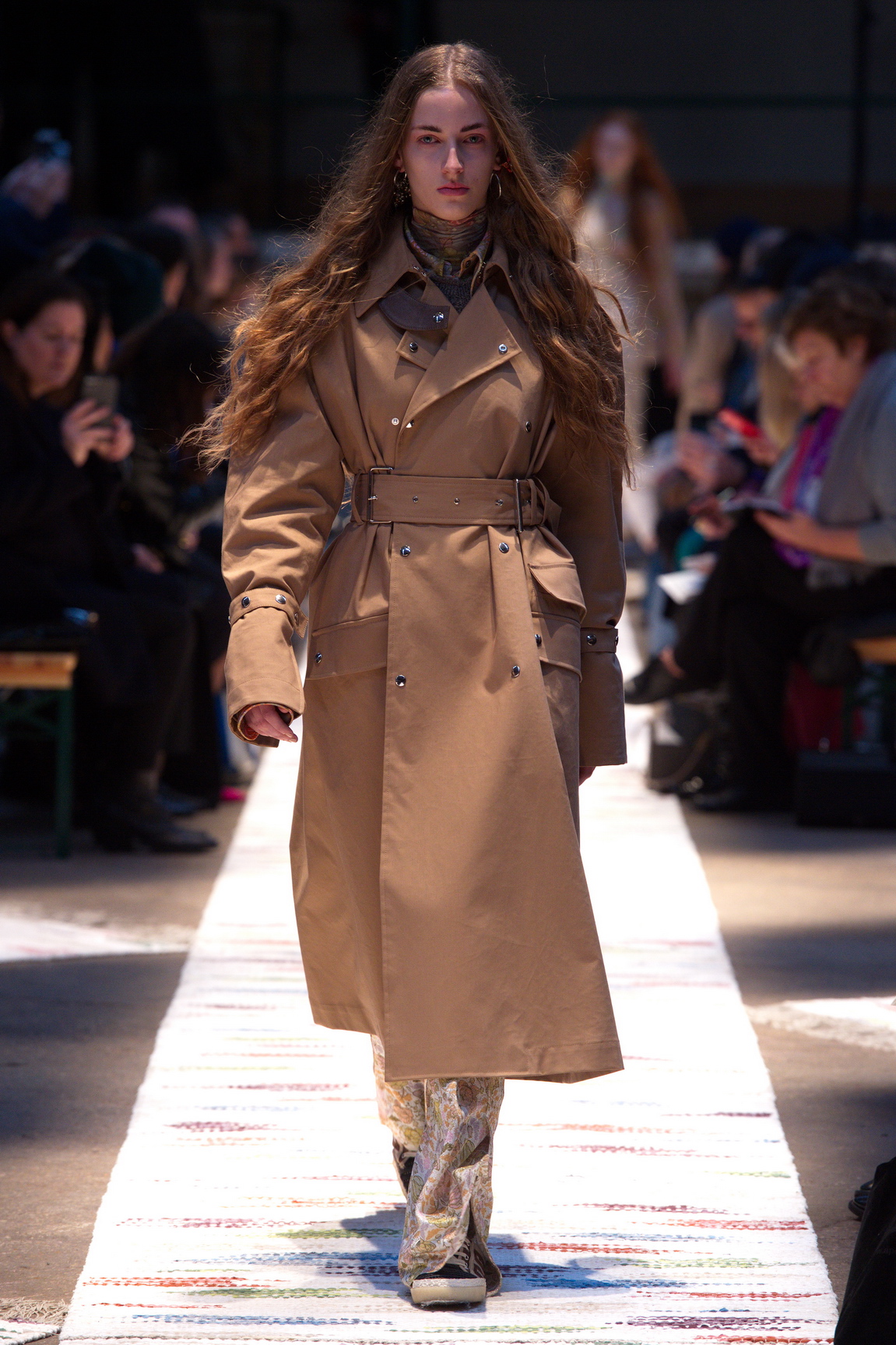 What
The clothes themselves were a combination of pre-fall and autumn/winter 18 womenswear collections. While other houses might have struggled to pull this combo off, they owned it: chunky socks shoved into sneakers, long floating floral dresses under block coloured waxed cotton jackets and worn in blazers over chunky, misshapen knits. "I wanted to keep the brand's DNA," Jonny said backstage, "but evolve it." Inspired by his friends in Stockholm that had moved to the city -- you couldn't help but think, that with their little organza shirts and shimmery floral trousers, his country friends are far more chic than yours.
Where
Moving from regular Fashion Week to Couture Week, the brand showed their womenswear a week after their menswear. A punchy decision, but one that nonetheless paid off.
Shown in a draughty ex-customs house in Paris, models walked across natty rag rugs on a criss-crossed catwalk lined with those really uncomfortable gym benches.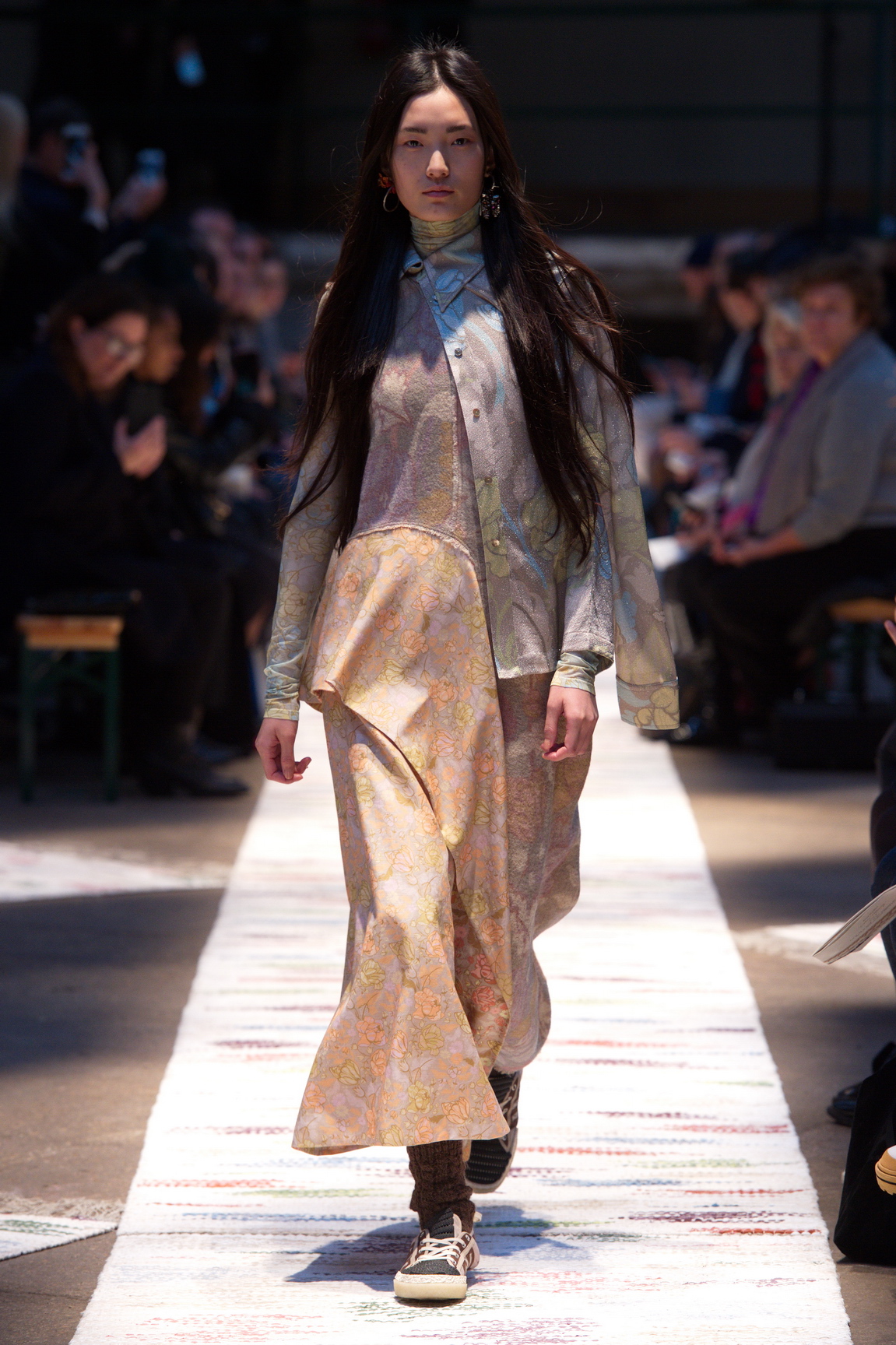 Why
Why do we want all of it? Well, we're all going to be wearing unstructured blanket coats now as they're the perfect way to hide from the world, which let's face it, is what you need right now.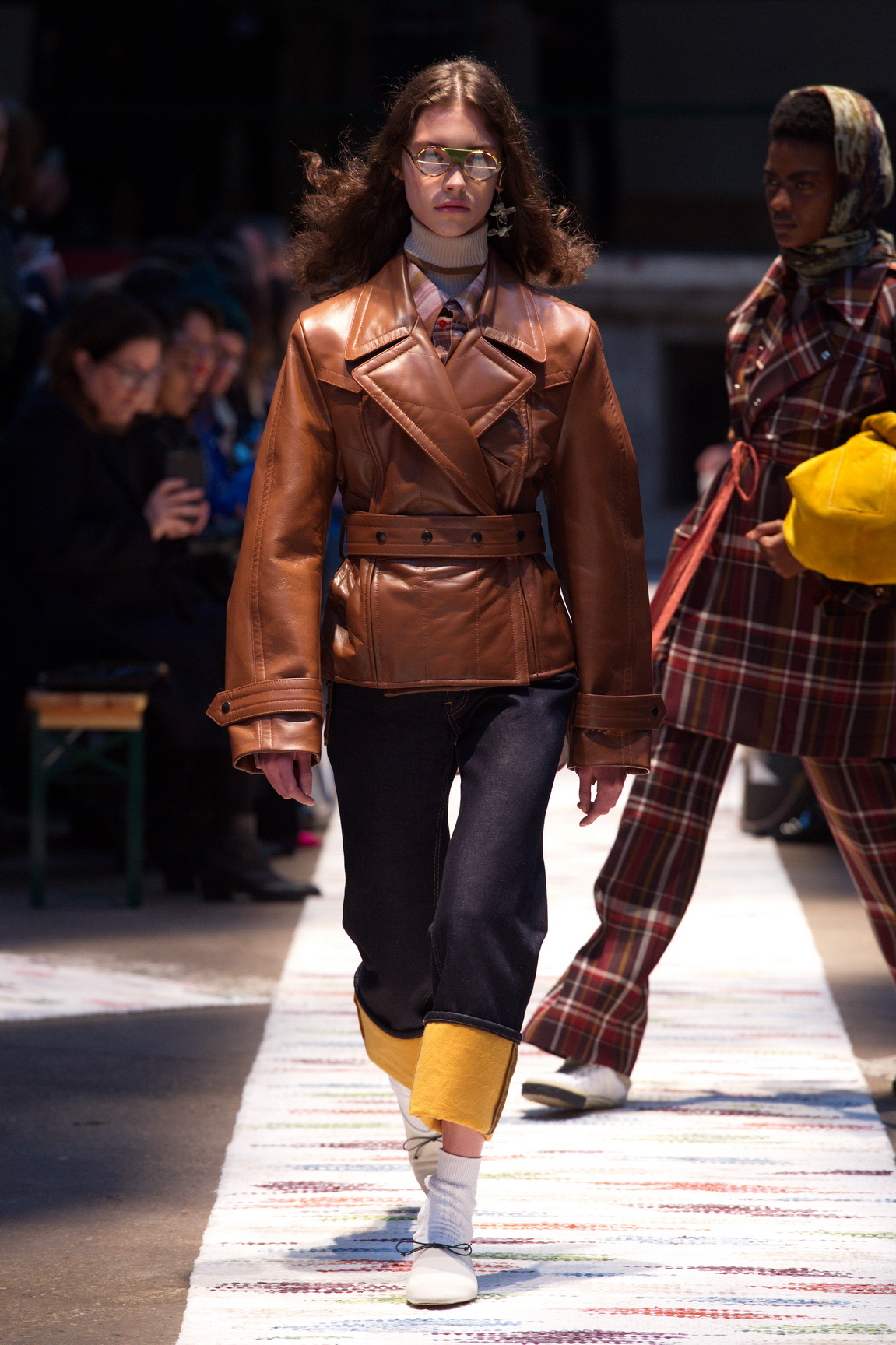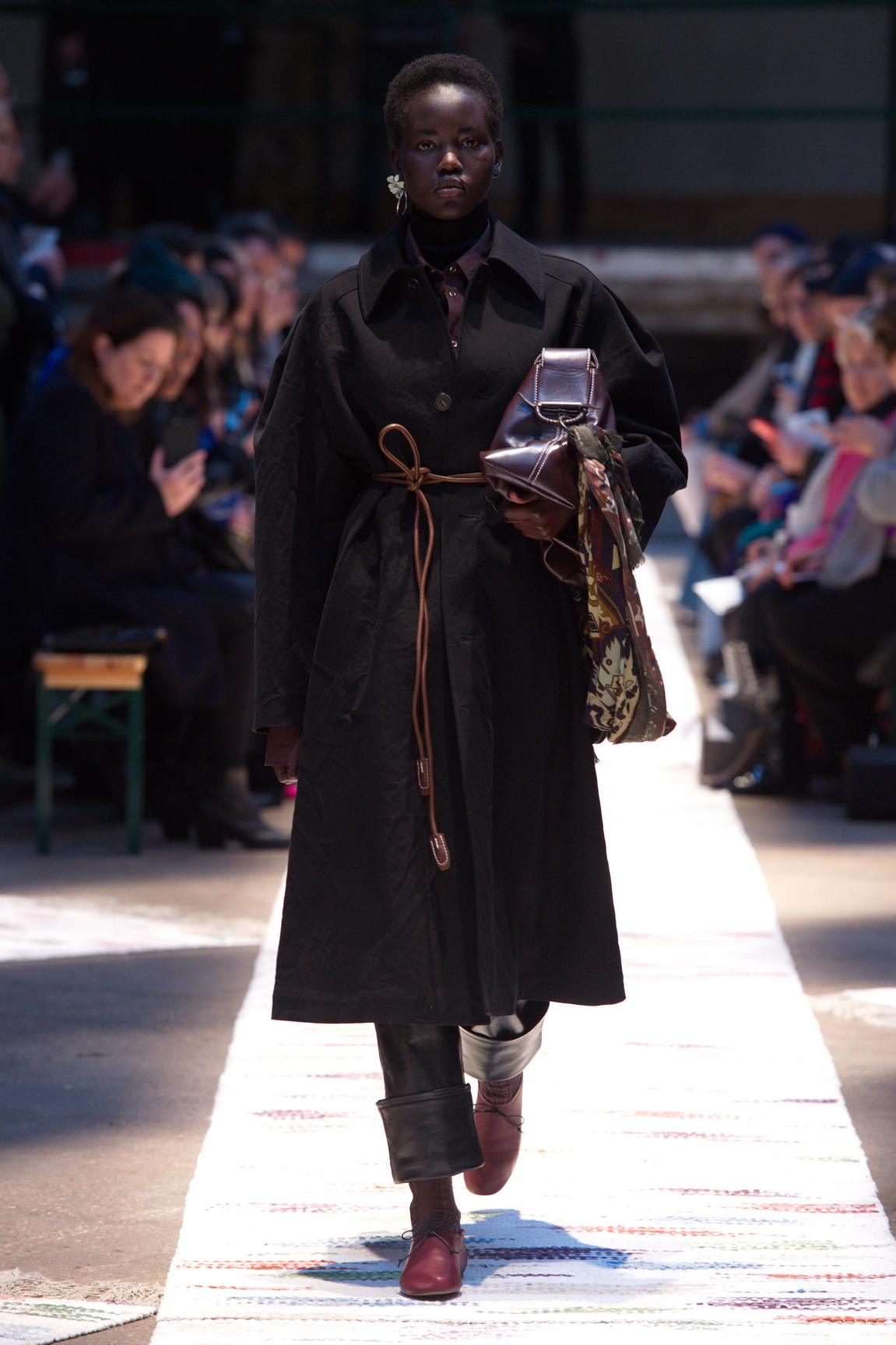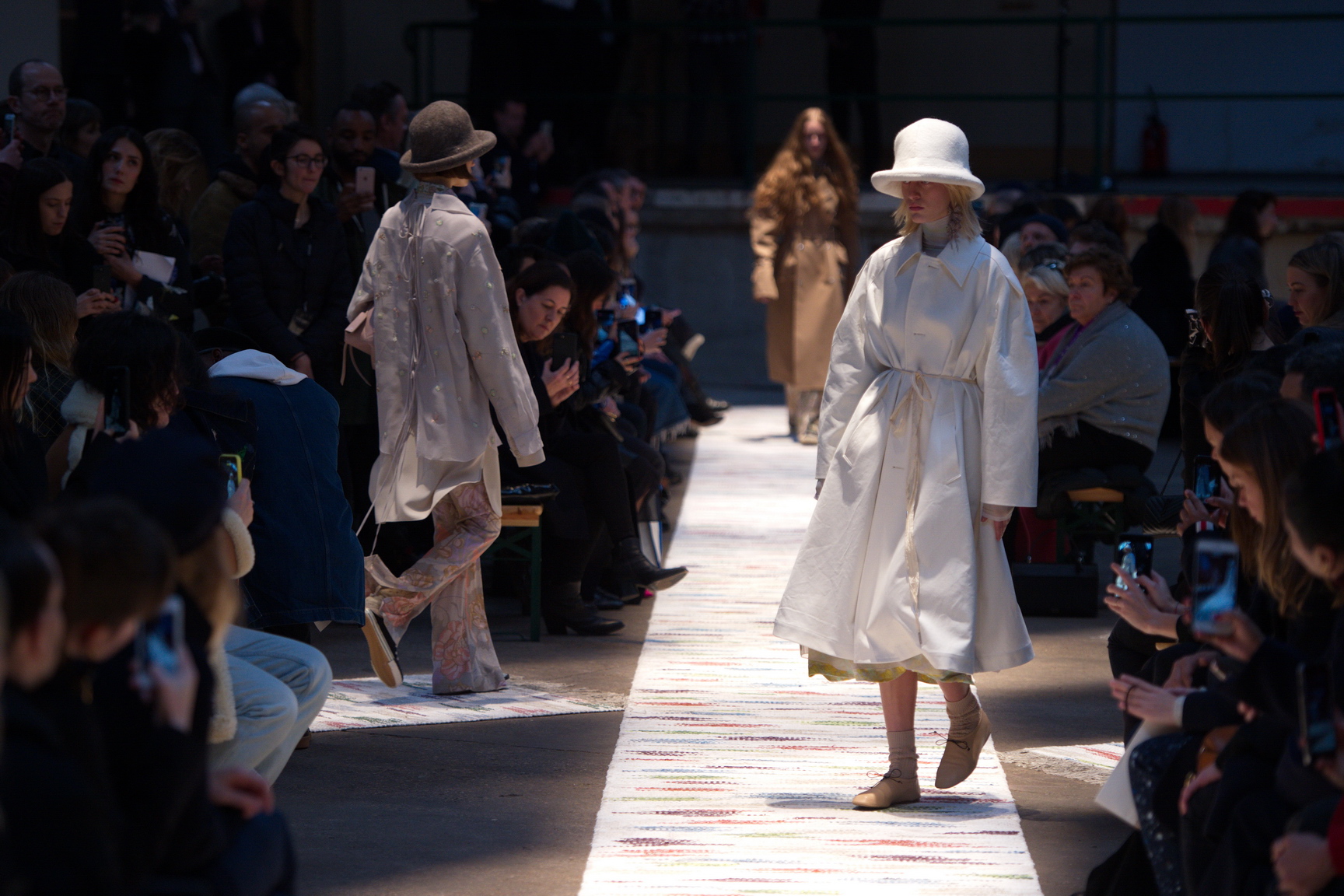 Credits
---
Photography Mitchell Sams