watch jordan peele narrate the alternate ending of 'get out'
This version is pretty depressing.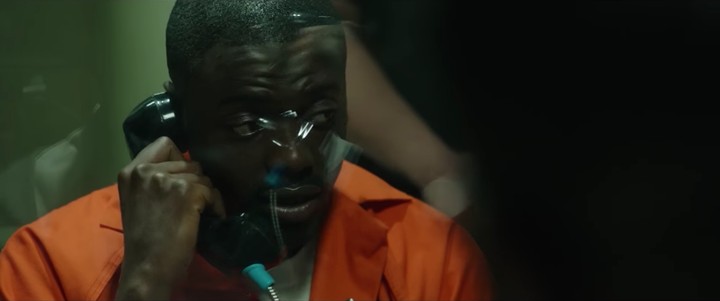 Screenshot via YouTube
*Warning! This article is full of spoilers.*
One of the most exciting scenes in Get Out is when Chris finally escapes the litany of horrors he's experienced. The moment is not only a victory for Chris, but for black men. It's a reversal of a narrative that pervades American history: innocent black men not receiving the justice they deserve. However, Jordan Peele almost gave us a bleak, anger-inducing ending. He was so close to doing so, in fact, he shot and edited the alternate conclusion before deciding to scrap it.
Jordan's original vision has now been released online, fresh after Get Out's surprise (but well-deserved) five Oscar nominations. In the scene, Chris still manages to kill his girlfriend. But he is arrested by the police immediately afterwards and sent to prison.
A second just-released clip of the ending features commentary from Jordan. Because we definitely need to know why he almost turned Chris into a tragic hero. "I wrote this movie in the Obama era," Jordan explains. "We were in this post-racial lie. This movie was meant to call out that racism is still shimmering under the surface. So this ending to the movie felt like the gut-punch the world needed because something about it rings very true. When something rings true to your very core — you have to deal with it."
Fair. It appears the cultural shift caused by Trump's presidency motivated Jordan to provide us with a refreshing beacon of light. Because during an era that feels packed with defeats, seeing a black man win against white supremacy was undoubtedly a motivating moment for PoC.
Watch the harrowing alternate ending for Get Out below. If you think you can stand it.