five predictions for hedi slimane's céline
We've had a few days to digest the shock news that Hedi Slimane is going to Céline. But what will the empire building designer do in the house that Phoebe built?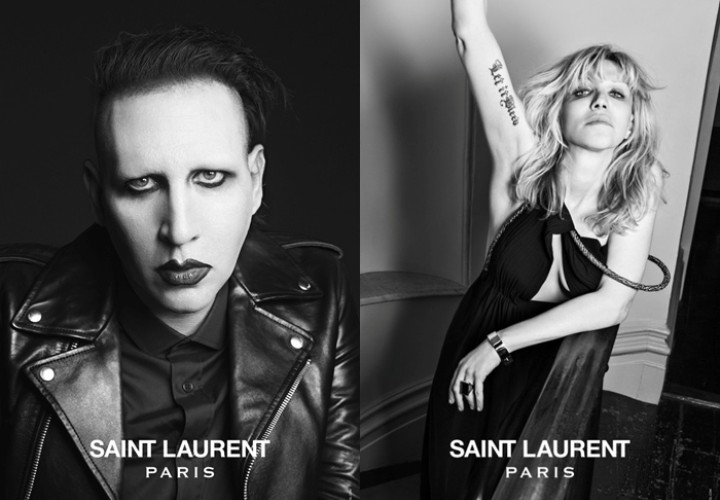 Hedi Slimane, most recently seen turning around the fortunes of the House of Yves Saint Laurent, is headed to Céline. No, sadly not to creatively direct the artist known as Celine Dion, although that would be incredible (just imagine what he'd do with Vegas) -- Slimane will be directing all of his monochromatic genius towards the fashion brand formerly helmed by Phoebe Philo.
These are of course, large, cultish, plain white leather trainers to fill. Since 2009 Philo has defined the fashion agenda with her thoughtful, deeply personal shows. The number of trends she's launched are many but hard to define, from the current generous width of trousers, to oversize outerwear, to large earrings to the seemingly ubiquitous mule-like shoes (she first did them with little bells on). Perhaps Philo's most noted calling card is her discretion -- what gives away that a woman is wearing Celine is more likely to be the fabulous quality and fit, rather than any recognisable signature or logo. The designer herself is reportedly not going to another house and she just wants a rest, as she did after leaving Chloé in 2006.
Slimane, meanwhile, has a signature that's very easy to put one's finger on. During his tenure at Dior Homme, of which he was creative director from 2000 to 2007, he mined London's indie scene (remember indie rock, kids!) for a look comprised of exceptionally tight skinny jeans, tiny little blazers and gloriously dirty hair. Obviously, it was a huge hit, as it was very easy to wear as long as you were very thin, and begat him a legion of fans, both male and female. Most famous among them was Karl Lagerfeld, who lost something like 90 pounds to squeeze himself into Slimane's trousers.
Post Dior, he moved to LA and continued taking moody photographs, before landing the YSL gig in 2012, his first foray into actual womenswear. At his newly renamed Saint Laurent, he was given free reign, shooting the ad campaigns, redesigning the stores, and giving the ready to wear a shot in the arm with rock and roll inspired collections. You bought the shoes because of the brilliant world he created around the brand, with Joni Mitchell and an array of unknown teenage, soon to be rock stars in the adverts. Slimane did all this from his new home city of Los Angeles, seemingly heralding both a death and rebirth of French fashion.
What exactly does his all of this mean for Céline however? Here are some thoughts.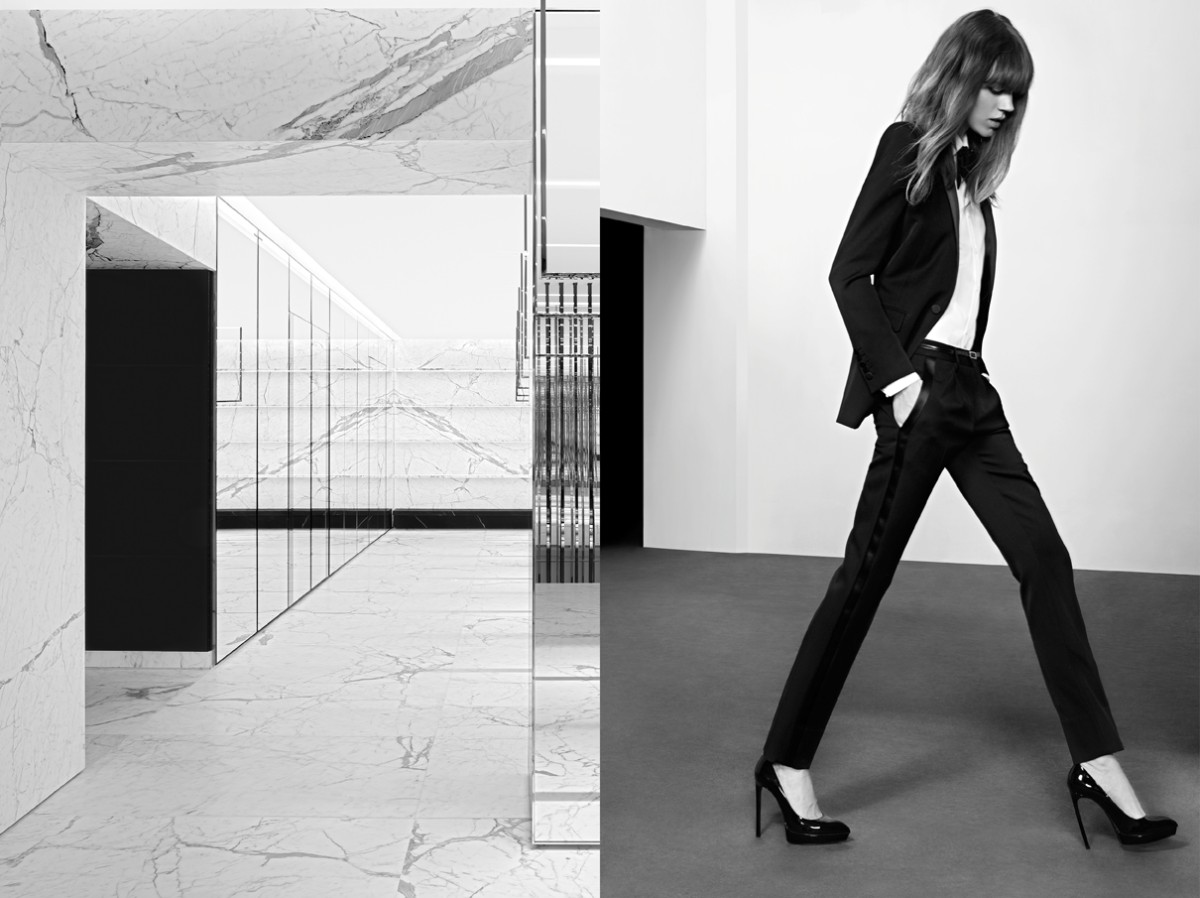 It's Hedi's world, we just live in it
Essentially, it's going to look nothing like Philo's world -- one thing the designers share is a philosophy that looking at the archives is kind of irrelevant. Slimane will do the look he always has, one suspects, which means really gorgeous high fashion versions of wardrobe staples. At Saint Laurent, this meant leather jackets, jeans and ladylike handbags -- a template he'll probably extend to Céline.
The business of fashion
Celine is rumoured to already be close to raking in one billion in revenue, and that's without having much of an online retail presence. Slimane will most definitely be tasked with increasing this amount, and probably will have an easy enough time doing so -- the man's very good at making money, mainly through his intuitive touch with accessories.
Céline for men!
Slimane will also design menswear, with stand alone men's stores to open as soon as this year. Obviously this has long been the designer's strength, so it makes sense he'd explore this avenue at the house. It's a new horizon however for Céline, which has 'til now been exclusively feminine focused.
Column inches
Journalists are firmly divided over whether they loathe or adore Slimane, due to his insistence on the street being where it's at creatively, and his total abhorrence of the press. You have a thousand opinion pieces to look forward to, which will be roughly divided between "He's ruined Céline" and "He's saved fashion AGAIN." Lucky you.
Rock and Roll, man
Philo long rejected any suggestion of celebrities wearing her clothes -- we can't think of a time when Céline turned up on the red carpet (you get the impression she thought it was sort of common). Slimane, on the other hand, is friends with more musicians, actors and children-of-musicians-and-actors than we could shake a stick it. His inaugural front row is sure to have more famous faces than a Christmas party at Elton John's house.
In short, Céline's going to look very different, but at least it won't be boring. Slimane's mastery of the modern fashion sphere means that under his stewardship, it is set to become a mega brand along the lines of Yves Saint Laurent. Just cross your fingers he makes some trousers I can squeeze into.