meet nyc's fierce rising female emcees
From the Bronx to Brooklyn, this powerful wave of emerging emcees each has something to say.
|
21 December 2017, 5:01pm
Photography Lou Matheron
It was in New York City that hip-hop was birthed and the 90s was its golden age — a time when female renegades including Lil' Kim, MC Lyte, and Foxy Brown established a place for women in rap. "I'm a person that supports equality so I try not to focus on me being a female throughout the rap game or the music industry," shares emcee 070 Shake. However, in an industry still dominated by men we are witnessing an emergence of diverse women rappers championing empowerment and individuality.
As we approach a new year, meet the four emcees reaffirming our belief in the rise of a female presence in the New York rap scene. Varying from the "bra-less" style of Ness Nite and the unapologetic bravura of Quay Dash, to DonMonique's unique brand of thirst trap and 070 Shakes's poetic lyricism, each artist thrives on authenticity and a fearless determination to be heard.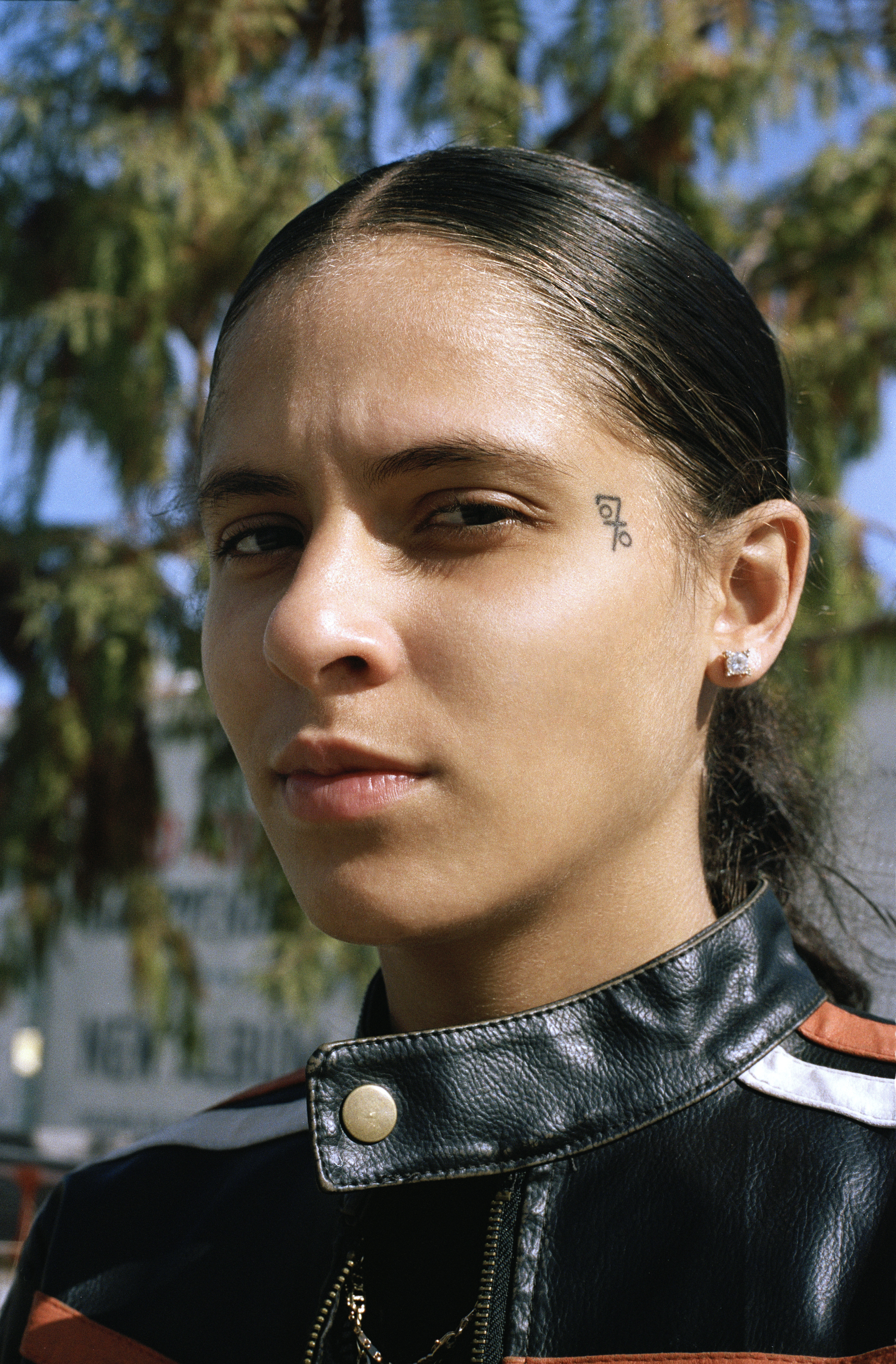 070 Shake
Where are you from?
I grew up in North Bergen in Hudson Town, New Jersey. I go to Brooklyn a lot because that's where my studio's at.
You started out writing poetry. How did you make the jump to music? I knew my whole life I wasn't gonna do anything regular. I wanted to touch people in some type of way. I was writing poetry one day and thought, "Okay, I'm not going to school. I'm gonna keep writing but where is poetry going to get me?" So I had it transferred. I put my own poetry on a beat and it became lyrics. I found a way to put it together and that's how it went.
The rap landscape is in many ways dominated by men. How do you feel as a woman within this world? I like to focus on just being an artist. I don't want to be a gender with anything I do, I just wanna be a person that does the same art as the person you're competing against or in the same field as. I feel it shouldn't be whether you're a boy or a girl, it should be who has the better talent. In this industry I just want to show my talent.
What do you feel is distinctive about what you're bringing? It's feeling. A lot of people aren't making music with feeling right now. It's very focused on how the beats sound and making shit that's gonna make people bob their heads. It's almost like being hypnotized when you listen to a song and it's not saying anything intellectual — though there's nothing wrong with that type of music — the beat captures you and you start singing along. What's different about me is I like to capture people through my lyrics. It's very important to make sure that what you're saying is gonna make people do the right thing or think about the right thing.
What keeps you motivated, what keeps you going? I think you not achieving your goals has to always keep you going. You can never give up on that. So that's basically what keeps me going — knowing that I haven't accomplished what I have to accomplish. With that being said, I can't just stop. Until that day comes, I won't be satisfied.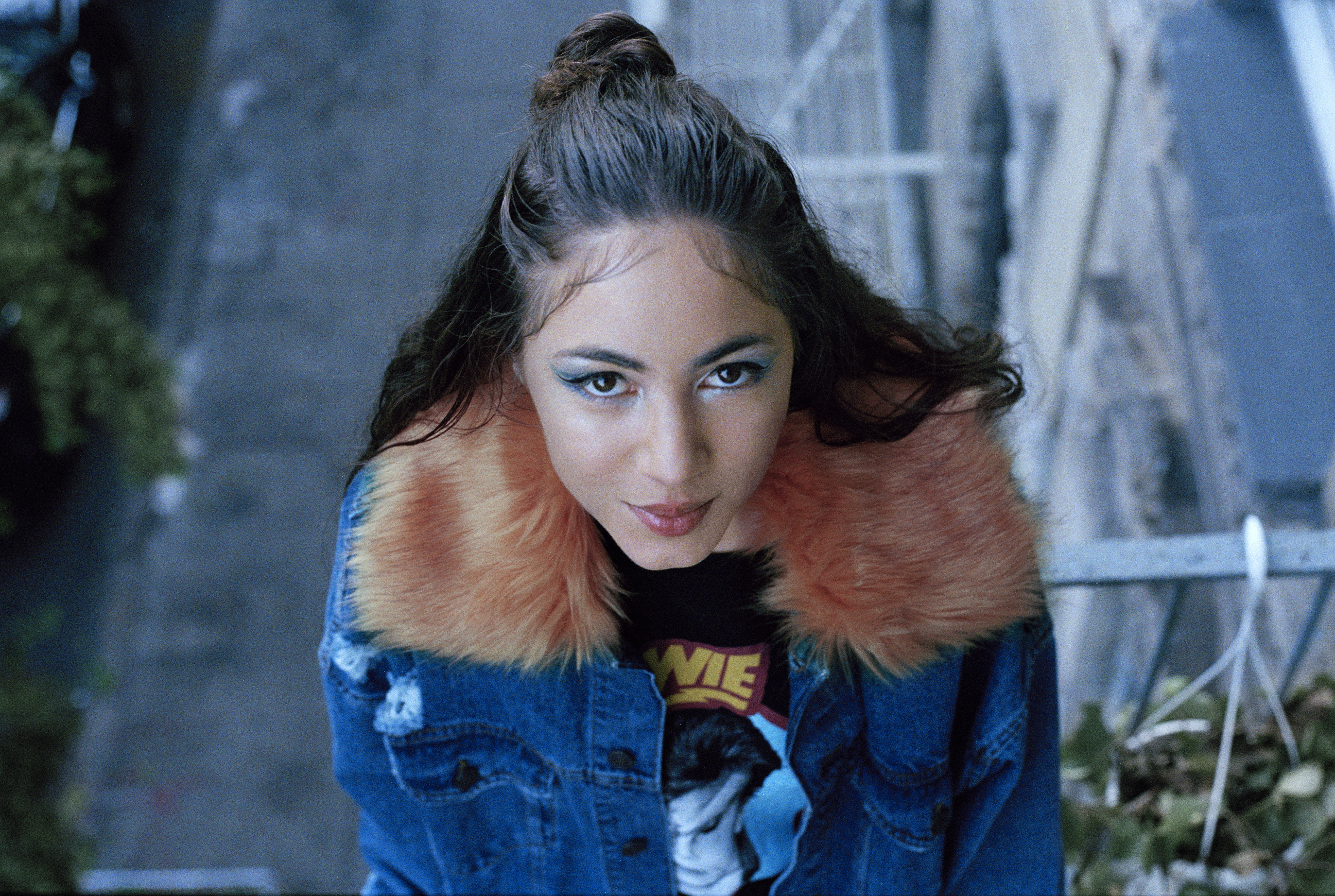 Ness Nite
Where are you from?
I was born in Chicago, moved to Milwaukee for 12 years, moved back to Chicago, to Saint Paul, and then here [New York].
What do you think sets you apart in the current New York scene?
Unpredictability. The reaction I get from a lot of people is, "I didn't even know I wanted to listen to this." I don't have a formula. Every song is really different. Not like it's all over the place in a bad way — it shows the range of emotion and experiences I've had in my life.
How do you feel about being a woman in this industry?
Most of my interactions are online right now or when I post something — a lot of guys in general are like, "We should work together." I've experienced that the whole time I've been making music and it's mostly, "Oh, I want you to sing a hook on my song." I feel like men look at women in music as someone to use. It's male artists taking advantage of female artists like, "My songs will be more popular if I put a chick in it."
I read that you refer to your music as "bra-less" music.
That came from lyrics in the first song I put out as Ness Nite called "Yes" — the first rap verse starts out "Braless/flawless/lawless." People really liked that and were like, "What kind of music do you make?" Even if I were to tell you anything it wouldn't do my art justice. It's something you have to experience and make your own. The metaphor is kind of corny but honestly it's the feeling when I take off my bra like, "Fucking finally, I'm in my own element."
What motivates you to keep doing this?
I want to be a successful artist. I genuinely think my music is important. Like most artists, I listen to music to help me through a lot of stuff and I think that I bring something. I turn to music a lot and if people want to turn to my music ever, it's there. It would be cool to do what it did for me.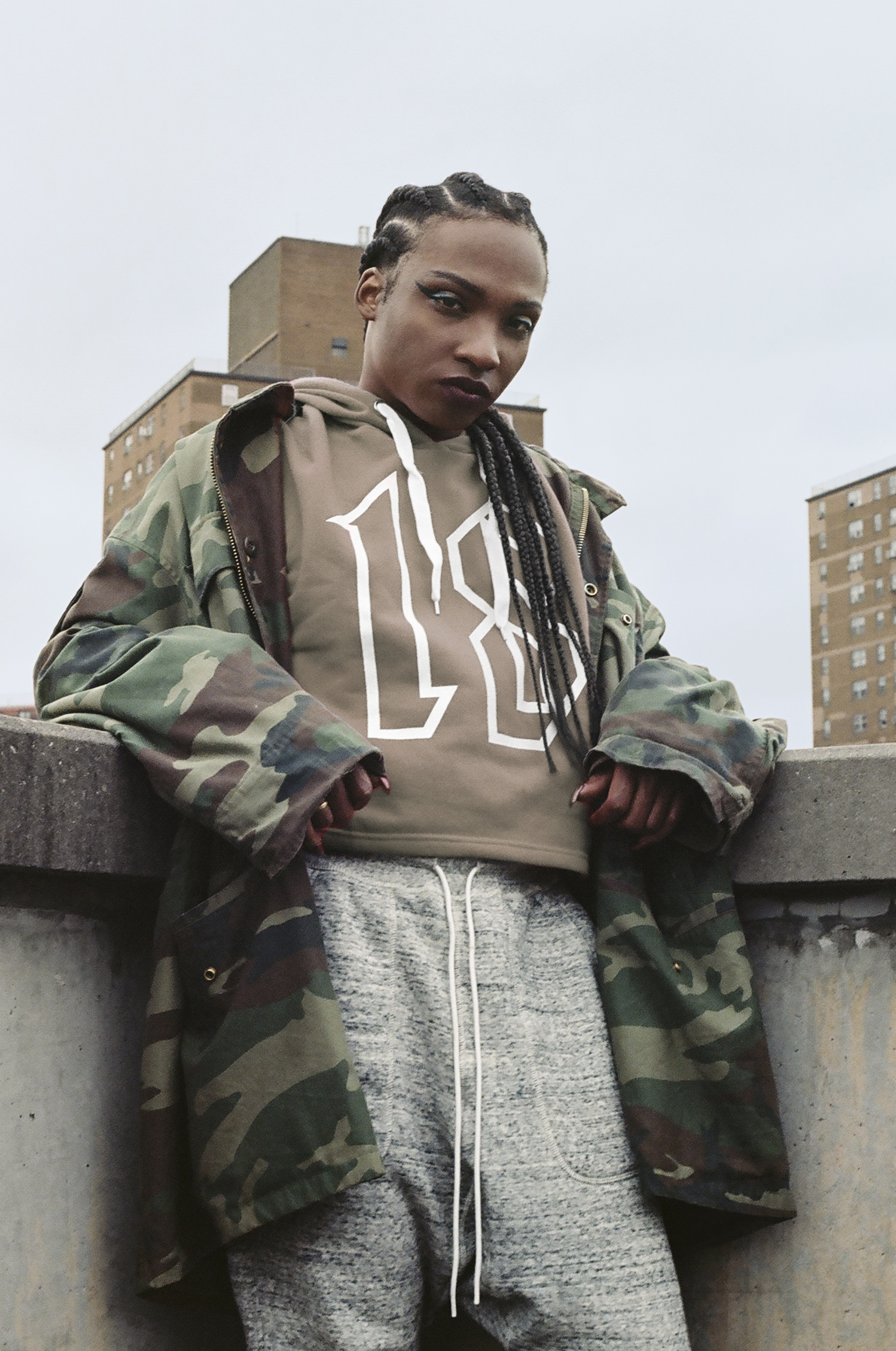 Quay Dash
Where did you grow up?
I remember being in Far Rockaway living near the beach with my mom and sisters but that was years ago. As a child of Administrative Children's Services, I lived in foster homes and group homes, so I was tossed around a lot. I've seen Westchester, I've seen New York City, I've been everywhere. I'm mainly from the Bronx but as a whole I feel that I'm a regular New Yorker.
Was there anyone you looked up to back then that inspired you?
I was binging on 90s every day when I would wake up, when I was in bed, when I smoked a blunt. I'd watch a 90s music video, or an interview — that stuff inspired me to be who I am today. I watched old Lil' Kim interviews, old Foxy Brown interviews, all the people I felt paved the way for me to be here right now — all the female rappers that have been out there and done did it.
What are you bringing to the New York game, what do you want to be known for?
I want people to get the vibe. I want them to understand my story and not look at me as just "some transgender person." Can we ignore that? This is music we're making. I want to be known for being me, making my music, for my art, for my style, for who I am as a person. I just want everybody to fuck with my shit.
How's the recent songwriting been compared to previous projects?
I'm trying to go harder and actually spit about everybody, not just trans-people haters or transphobic people. Now it's about everybody. So it's going to be pretty dope. I'm going for a harder linear sound.
What keeps you motivated?
My friends and my fans are the only people that keep me motivated, and the recognition that I get definitely motivates me. Sometimes as an artist, you do want to give up and stop all this shit for a minute but if you want to be successful you have to put in work and work hard, so that's what I'm doing right now. Putting in the most work that I can, and accomplishing whatever I can to be more successful.
DonMonique
Where are you from?
I was born and raised in the Bronx. I went to school in the Bronx but was always back and forth between there and Brooklyn because I've got family in both places.
What are you bringing to the New York scene that's unique?
I'm adding that spice. It's been a while since you've had a girl from New York that actually sounds like she's from New York. I get the Kim comparisons because that's the last time we had a female from New York giving off that real accent. I had the songs "Pilates" and "Drown" — shit that's not even boom bap beats but once I start talking, you know where I'm from. I bring diversity but I'm still bringing New York to everything that I'm doing.
The rap landscape can be misogynistic — how do you feel being a woman in it?
I feel being a girl in rap has its advantages but at the same time, with all the guys you just never know who's trying to fuck with you because they like your music or who's trying to fuck with you because they wanna fuck you. It's hard to find people that really fuck with you for your art and not as just a piece of meat, a female. That's the hard part about being a girl in the industry but it has advantages because sex sells and it's easy to put on a look. You have options to do what you want with your hair, with your makeup, with your outfits — that form of expression is really cool.
You recently released the single "Black Kate Moss." What have you been working on since your last EP?
Between Thirst Trap and now I made two projects and scrapped both of them. I was going through a lot of things with my management and people around me. Right now I'm in a better place. I'm just creating and instead of holding songs back, I'm putting them out, experimenting with my sound and seeing what people like. I definitely want to put a project out at the top of the year.
What keeps you motivated to continue doing this?
The people around me. Having [other] people doing music keeps me motivated and makes me wanna stay in the studio. I've always had rapper friends — I'll hear some songs and I'm like, "Damn, this is lit. I need to go to the studio. I'm gonna make three songs." It's having people around me doing the same thing as me that makes me wanna get back in there.