meet the ex-studio ghibli animators behind 'mary and the witch's flower'
They share the biggest lessons Hayao Miyazaki taught them.
Courtesy of GKids.
In 2014, fans of animated film shed a collective tear when Studio Ghibli announced it would no longer be producing feature films. Led by Hayao Miyazaki, the anime studio that had produced iconic movies like My Neighbor Totoro, Spirited Away, and The Wind Rises had officially entered a new phase when Miyazaki announced his retirement. Then Miyazaki surprised the world, and his former teammates, last year when he announced he would be creating one last Studio Ghibli film at his grandson's request. But before that, it seemed like there would be a serious void in Japanese animation. So, in 2015, Studio Ghibli alumni including producer Yoshiaki Nishimura and director Hiromasa Yonebayashi (When Marnie Was There) decided to come together and keep Studio Ghibli's spirit alive. They formed Studio Ponoc (ponoc is a Serbo-Croatian word for "midnight," signifying the start of a new day). It was a promise to continue crafting powerful, magical stories that honored their training under Miyazaki.
Three years later and Studio Ponoc's first film, Mary and The Witch's Flower, has officially arrived in America. The story has all the Ghibli hallmarks: a fiery female protagonist, adorable creatures, and a touching coming-of-age plot. Mary and The Witch's Flower feels like a sister film to Kiki's Delivery Service. It follows a young girl who discovers a flower that grants her magical powers and quickly descends into a dark adventure filled with broomsticks, familiars, and treacherous adults. Refreshingly, a male character, Peter, is the film's damsel-in-distress.
i-D talks to Studio Ponoc's founders, producer Yoshiaki Nishimura and director Hiromasa Yonebayashi, about the lessons they learned from Hayao Miyazaki, creating a powerful tale of girlhood, and why anime is so popular in America.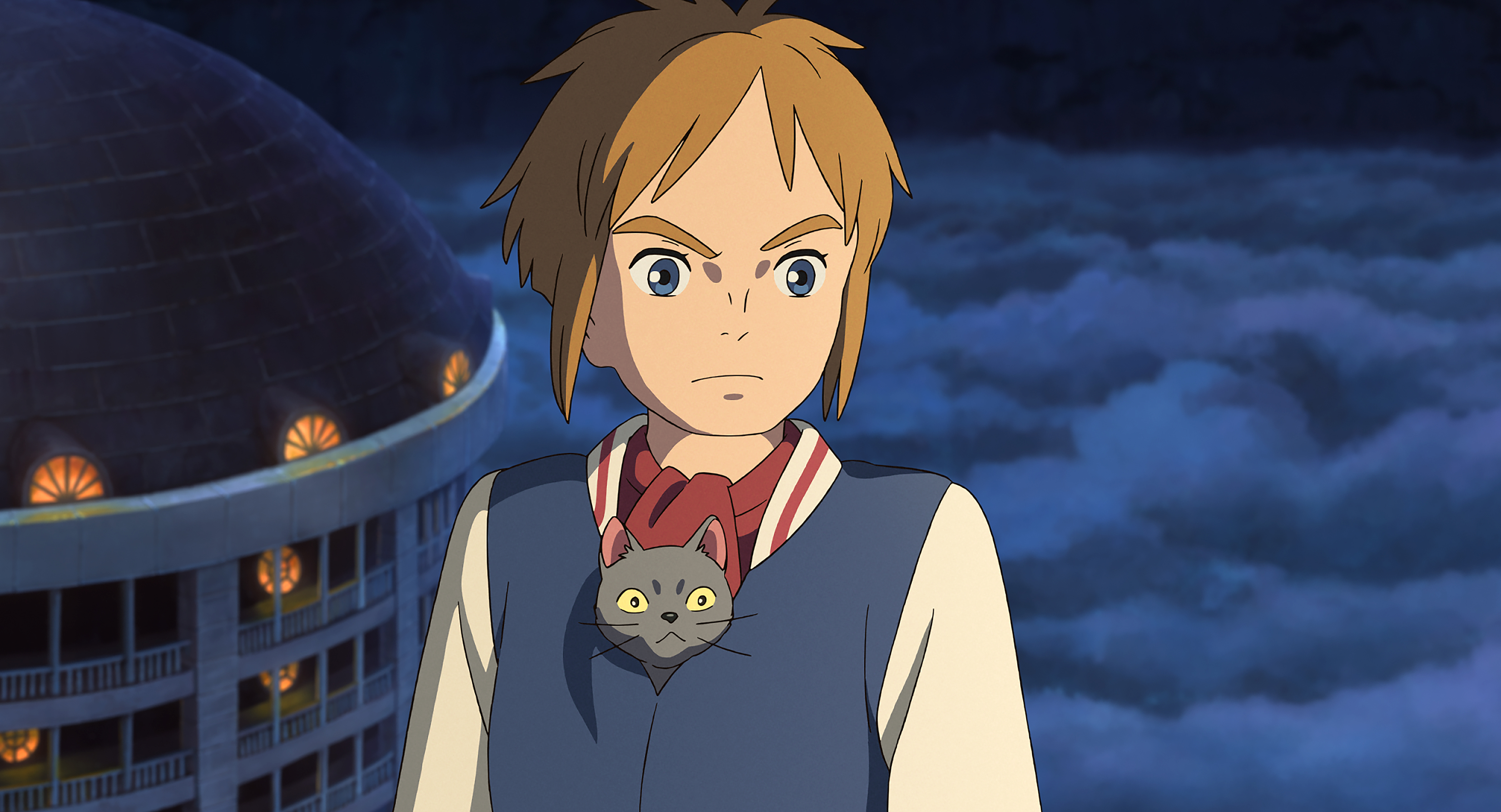 What was the process of forming Studio Ponoc? Why did you make the decision to establish your own studio, rather than staying at Studio Ghibli?
Yoshiaki Nishimura: There is one reason that we established Studio Ponoc: Studio Ghibli closed its production division at the end of 2014. And that decision was made by directors and founders of Studio Ghibli Isao Takahata and Hayao Miyazaki. One reason for this was that Takahata and Miyazaki had become older and they were withdrawing from production. So 150 creators who had been at Ghibli had left. At that point, we talked about what to do after closing production at Ghibli. We agreed that we wanted to continue making high quality animation films. In order to do that, there had to be a place for creators to make films. So we decided to launch Studio Ponoc and continue making animation films that could be enjoyed by children and adults.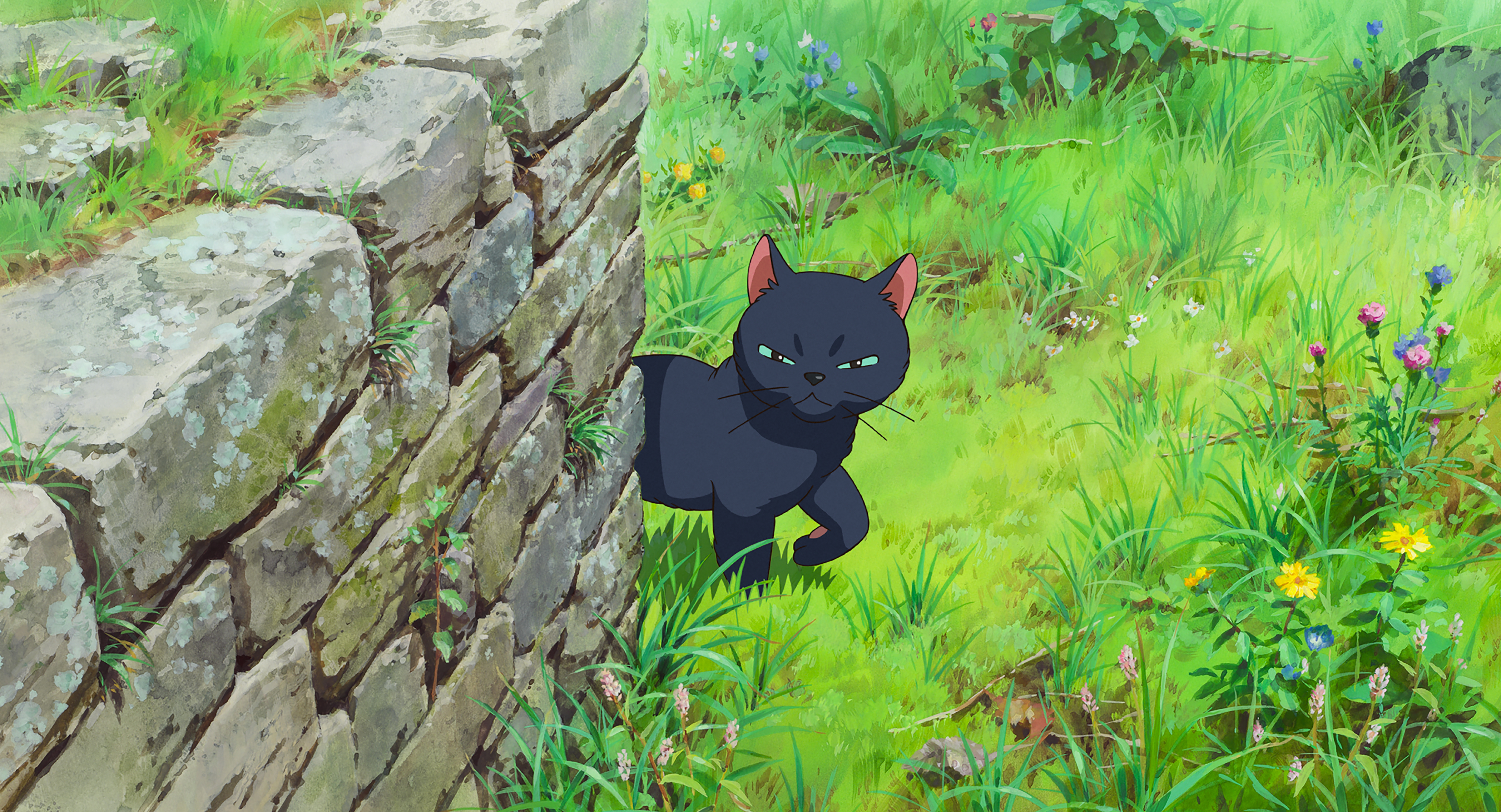 Mary and The Witch's Flower is Studio Ponoc's first feature-length film. While creating it, what lessons from your time at Studio Ghibli helped the most?
Hiromasa Yonebayashi: I was a member of Studio Ghibli for 20 years. I worked as an animator for directors Hayao Miyazaki and Isao Takahata. Hayao is a wonderful director and brilliant animator. So I learned in a very thorough way from Mr. Miyazaki himself about how to move the characters.
For example, in the film Ponyo, I was in charge of numerous scenes that had a lot of movement in them. So that's what my specialty was. Whereas my previous film, When Marnie Was There (produced at Studio Ghibli), was a story about a young girl's internal feelings. That was a very quiet film that did have not a lot of movement or action in it. For Studio Ponoc, I wanted the first film to be full of action — which I am very adept at doing.
What attracted you to adapting Mary Stewart's 1971 novel The Little Broomstick into a movie? And what were the chief themes you wanted to explore in it?
Hiromasa: As I said, I wanted to make action-animation films. We looked at various different original stories and found The Little Broomstick by Mary Stewart. This is a story that has a lot of depictions of Mary riding on the broomstick. There's a lot of speed, action, movement. The kind of excitement that really gets your heart pounding and your palms sweaty.
Many stories involving magic have the characters use magic to solve the problems they're facing. But in this film, Mary rejects magic. At a crucial point she says she's not going to use magic and vows to solve the problem using her own human ability and strength.
Why do you think Japanese animated films connect with American viewers so strongly?Yoshiaki Nishimura: We'd like to know! We think one of the things about Mary — just like with many of the films at Studio Ghibli — is that the main character is a girl. These are stories about a girl going on great adventures. Perhaps, normally, we might think it's boys who go on these big adventures. But nowadays it doesn't matter if it's boys or girls — we can all go on them.
Hiromasa: Another thing is that at Studio Ghibli we were particularly focused on hand-drawn animation and at Studio Ponoc we are too. I think hand-drawn animations show the power of the people working on the film. That's something that goes beyond nationality.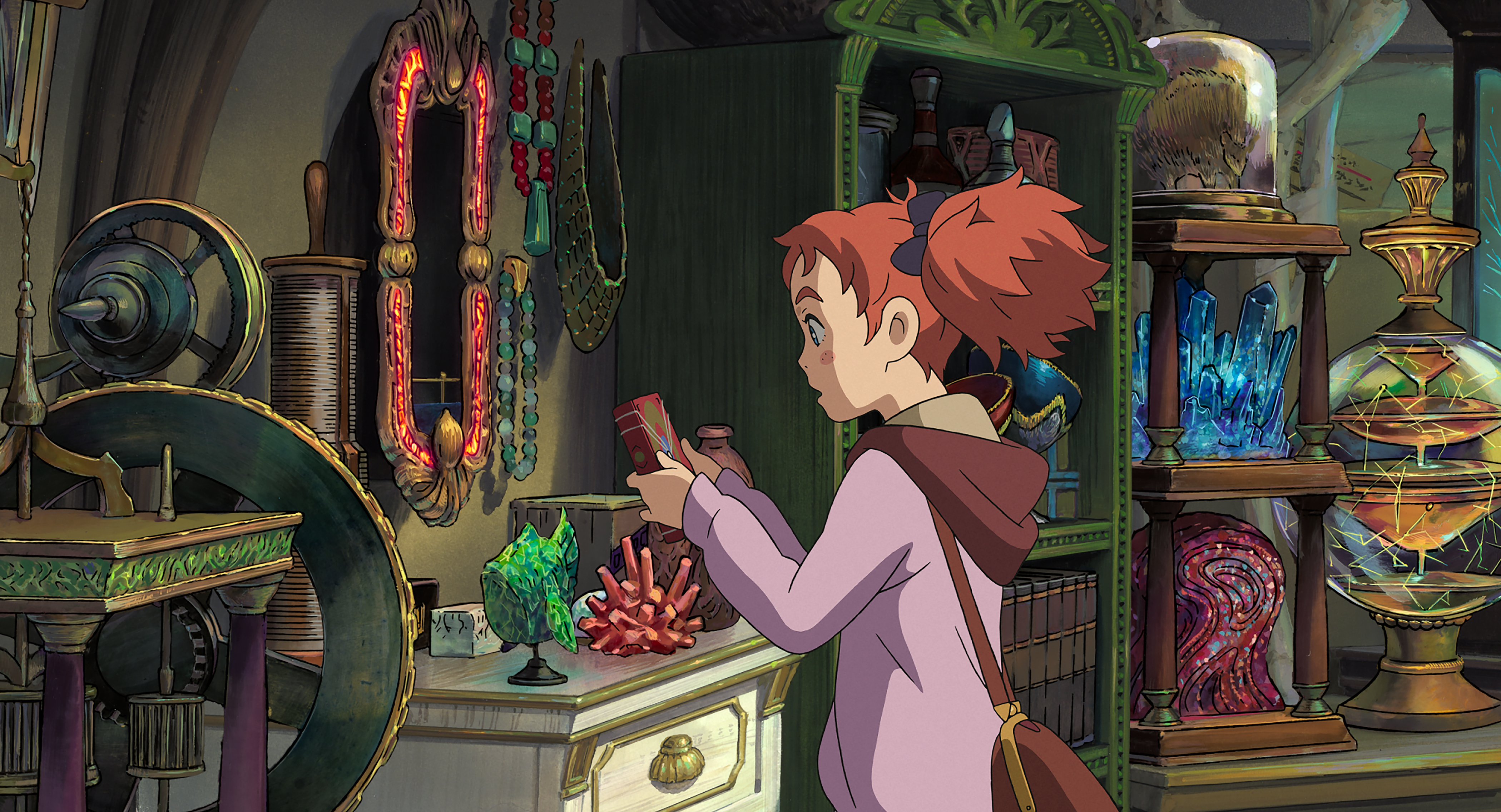 What do you hope Studio Ponoc adds to Japanese animation?
Yoshiaki: Japanese animation is very popular and a lot of works are being created. They're created in a variety of ways — hand-drawn, CGI — and there are a lot of different themes. So there's a great diversity. That's wonderful. I think if we have a place where creators can make interesting and worthwhile films in the future, that would be wonderful.
Hiromasa: Yoshiaki just said all the good things, so I don't have much to add! There are creators throughout the world that are working on very wonderful films. If we can continue to have the warmth that hand-drawn animation gives and the beauty of background art, I think Japan will be a big contribution to the animation world.