Photography Kingsley Ifill
watch a shoreditch landmark become a piece of art
The artist Sue Webster has given new meaning to the term street art.
Photography Kingsley Ifill
Shoreditch might well feel like the centre of London/the world, but in 2001, when artists Sue Webster and Tim Noble bought a former warehouse on Chance Street, it was more like the end of the world. Visiting the area for Joshua Compston's now fabled Fete Worse than Death, on the then largely deserted Charlotte Road, Sue met a bunch of artists who said they rented warehouses in the area for £100 a week, "but you got 1000 square feet". It was just after the recession -- and the industrial spaces were empty, cold and un-rentable to non-artists. "So we walked across the road on the way to our gallery and found this warehouse on Chance Street."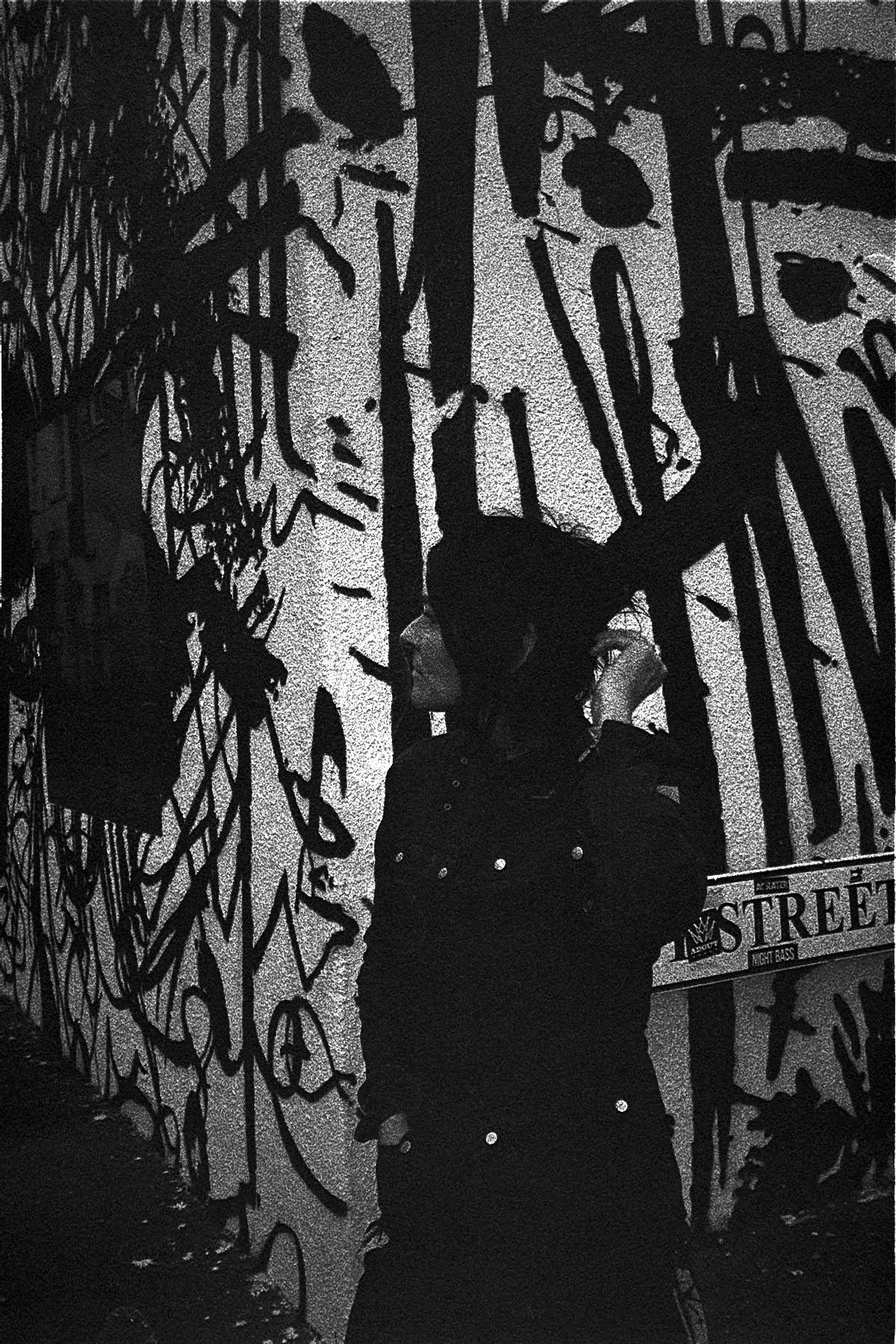 Employing the skills of the recently graduated (and now recently knighted) David Adjaye, Sue and Tim turned the warehouse into a two bedroom flat upstairs, and downstairs a double height studio, home to their famed shadow sculptures. "And then suddenly every building across London was painted black -- to get this instant hit of cool," Sue says. "And when I asked people why they did it, they said, 'well we did it because you did it'."
But now the house, once the backdrop for a million selfies per day and 300 photoshoots per year, is no longer a black void on Chance Street. Last month, after selling it, in a pique of semi-spontaneous behaviour, Sue painted the whole thing gloss white then had one of her free-styled Chaos Paintings put over the top. "I've been reading a lot of Charles Bukowski poetry, and it's just like, if you're going to do it go all the way. If you're not going to go all the way don't even start on something. And I just thought it was a great metaphor for everything that was happening at that moment in time. So I did it."
Camera Robert Fairer. Sound Design Rob Taliesin Owen. Roll the Dice by Charles Bukowski.