hold on to your denim hats, sister sister is coming back
The reboot has officially been greenlit.
|
17 January 2018, 12:25pm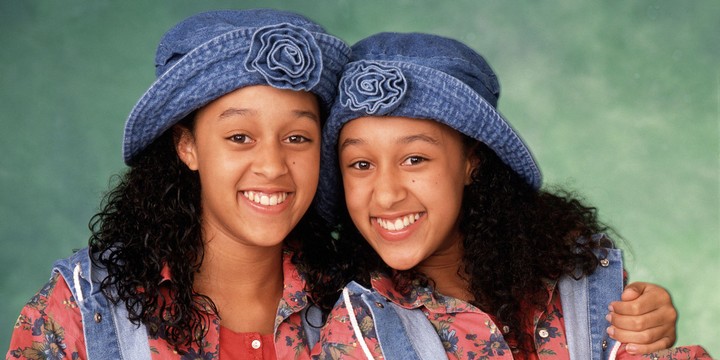 Break out your dungarees and sing along to the theme tune you never forgot the words to, because Sister Sister, potentially the greatest twin-based TV show ever, is coming back. Appearing on Steve Harvey's talk show yesterday, Jackée Harry, who played Lisa Landry on the show, confirmed that a reboot is happening, primarily because Tia and Tamara won't leave her alone.
"They're my babies", Jackée said. "They won't leave me alone. I can't get rid of none of these women!"
The original show, which focused on the life of identical teenage twins who were separated at birth and reconnect after a chance encounter, ran from 1994 to 1999 -- meaning we've been living without it in misery for almost 20 years. While there's no word on when the reboot will be back on our screens, Tia told Us Weekly in November that she and her sister are working with the producers from the original production, and they're confident that fans will love it.
"I feel very blessed and honoured that people are still following my sister and I 20 years later," she said. "We're just excited to give back to the fans and make them happy, that's really one of the main reasons we're doing it. We're moms with children, but I would like for the show to really focus on sisterhood and the strengths and weaknesses of sisterhood."
Now, does this mean we can also have a reboot of iconic Olsen twin classic, Two of a Kind? Fingers crossed.