jaden smith's syre, skepta and stefflon don's ding-a-ling, and the best of new music friday
Sounds good.
|
17 November 2017, 4:34pm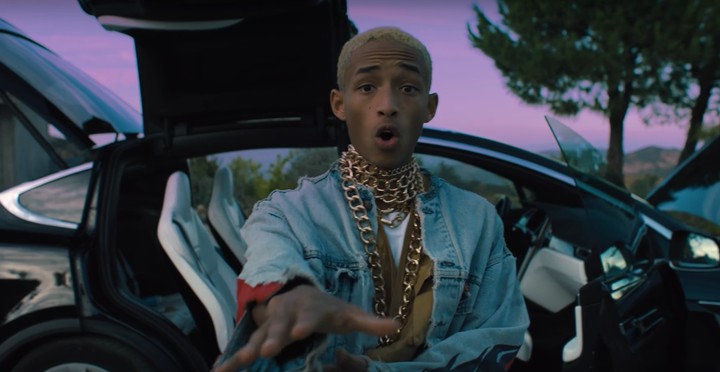 If you've made it this far through the day and not listened to Kaz Kaan, sorry, Jaden Smith's new album yet, you know what to spend the next hour and ten minutes doing. Syre sits at seventeen tracks long (the intro alone spreads across four) with guest vocals from i-D cover star Willow, A$AP Rocky, and fellow indigo msft child Raury. Jaden followed up this morning's release with the just-dropped video for Icon, which we suspect won't be the last we see from him this week. Anyway! We're kicking off the i-D playlist today with album summit and most important meal of the day, Breakfast, before making Chuck Berry turn in his grave with Skepta and Stefflon Don's rather intense Ding-A-Ling.
It's been a busy week for music, but we've compiled the essentials, including -- but not limited to -- L Devine, the exciting new Newcastle singer who has all the makings of an LA popstar with Like You Like That; Björk's totally transcendental Blissing Me; next gen Icelander GKR's effervescent UPP; queer musical genius Nils Bech's emotional break-up journey Apart; and the return of Jai Paul via synthy production on songs by new artists Fabiana Palladino and Ruthven, out now on Paul Institute, the label he shares with younger brother A. K. Paul. And if that's not something to smile about, then we don't know what is! As ever, follow us for weekly updates that go beyond your regular new music Friday playlists.