"she is consistently expressing feminism" – cass bird on maria grazia chiuri's dior
As we share the global exclusive on the image maker's Dior Cruise 2018 film, Cass Bird discusses the power of the female gaze and the importance of HERstory over history.
|
20 November 2017, 9:46am
Image courtesy of Dior
This article was originally published by i-D UK.
For her first cruise collection for Dior, Maria Grazia Chiuri embraced wild women and the Wild West as the fashion set descended upon the picturesque deserts around the Santa Monica Mountains. While most in attendance were exploring this truly rural locale for the first time, one Los Angeles born and raised photographer knew it well. "I grew up in those hills, spent my entire childhood there and the Dior team felt familiar from the start," Cass Bird explains over email. "I was able to shoot where I grew up, so to me it was a perfect pairing," she adds. This moment has been documented in a special film that sees the Cruise 2018 collection worn by i-D favorites and Dior regulars Ruth Bell and Grace Hartzel. Soundtracked by French psych-punk rock band La Femme's "Always in the Sun" — with guest vocals from Hartzel — we're able to return to Calabasas and discover Chiuri's Dior cruise debut all over again.
Although situated close to where Keeping Up With the Kardashians has been filmed for the last decade, it's a world away from the ups and downs of reality TV celebrity. "I wanted to explore a different side to the city that was more connected to the open space and nature," Maria Grazia Chiuri explained as the sun set on her show back in May. "It's too easy to think of Hollywood and red carpet." So, instead, Chiuri channeled the Lascaux cave paintings, the life and work of Georgia O'Keeffe, and feminist shamanic healers. "The women had a sense of purpose and strength," Bird notes. "There was also an underlying theme of mysticism, a strong current that ran through the entire collection, and made me remember the long history of when women were persecuted for that association. That was a bold move on Maria's part."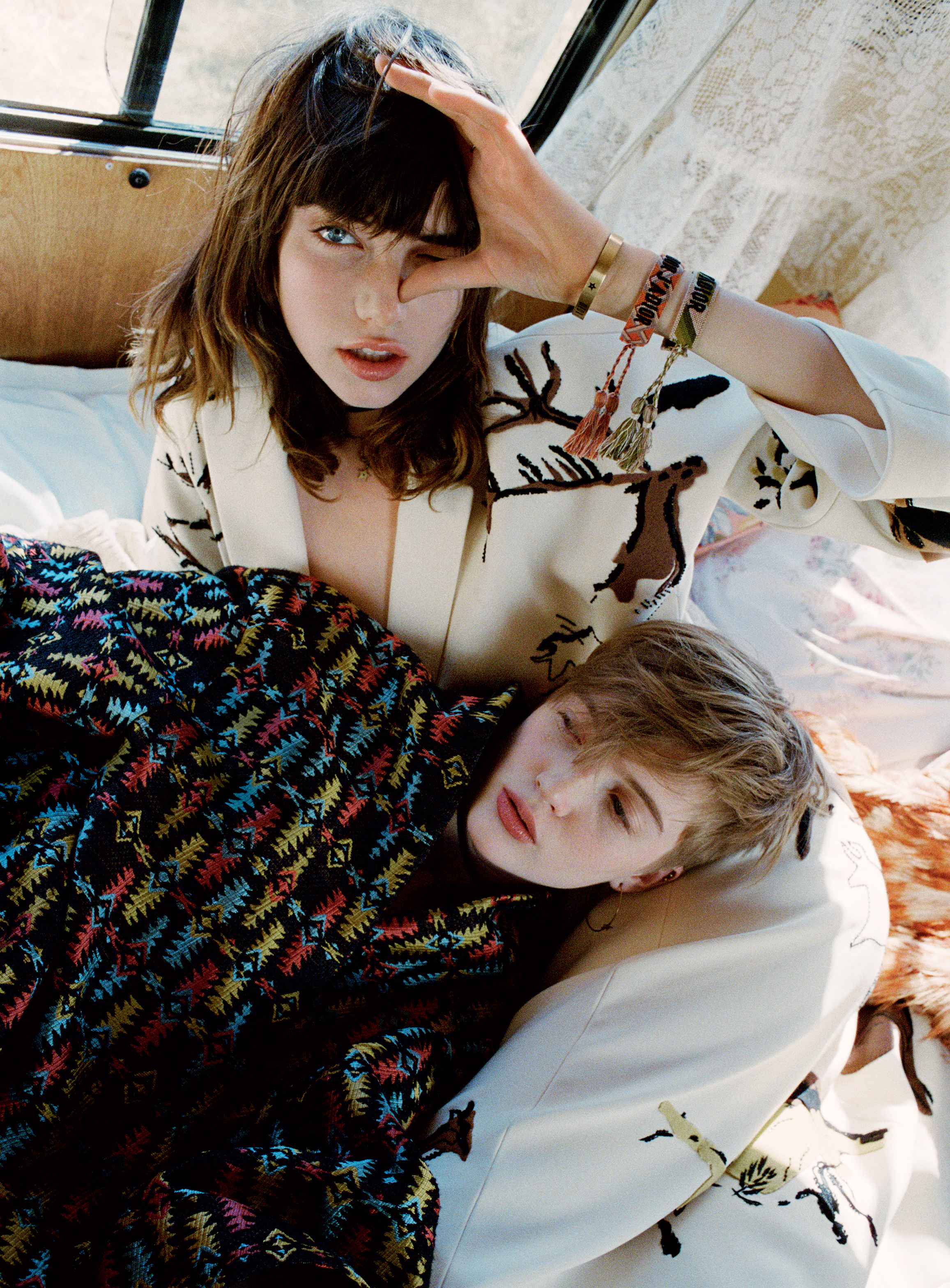 "Women are often defined by others," Chiuri had reminded us back in May. "Now we have to define ourselves and what we want." Over the last twelve months, Dior's first female design director has sparked her own dialogue with the house's heritage while firmly looking to create for women now. As iconic graphics from a 1951 Dior collection were reimagined, and fresh life breathed into sartorial tropes that lend themselves to the Californian setting, this Cruise 2018 collection was designed to be mixed and matched at the consumer's discretion.
"If you think about the past, women have had fashion imposed on them, mostly by men," she explained. "Now a new generation want to express themselves in their own way." Now Chiuri is sharing her point of view but is encouraging the Dior woman to make up her own mind. "At Dior, Maria Grazia Chiuri is consistently expressing feminism," Bird explains. "She's exploring what a woman is in all of the complexities and contradictions."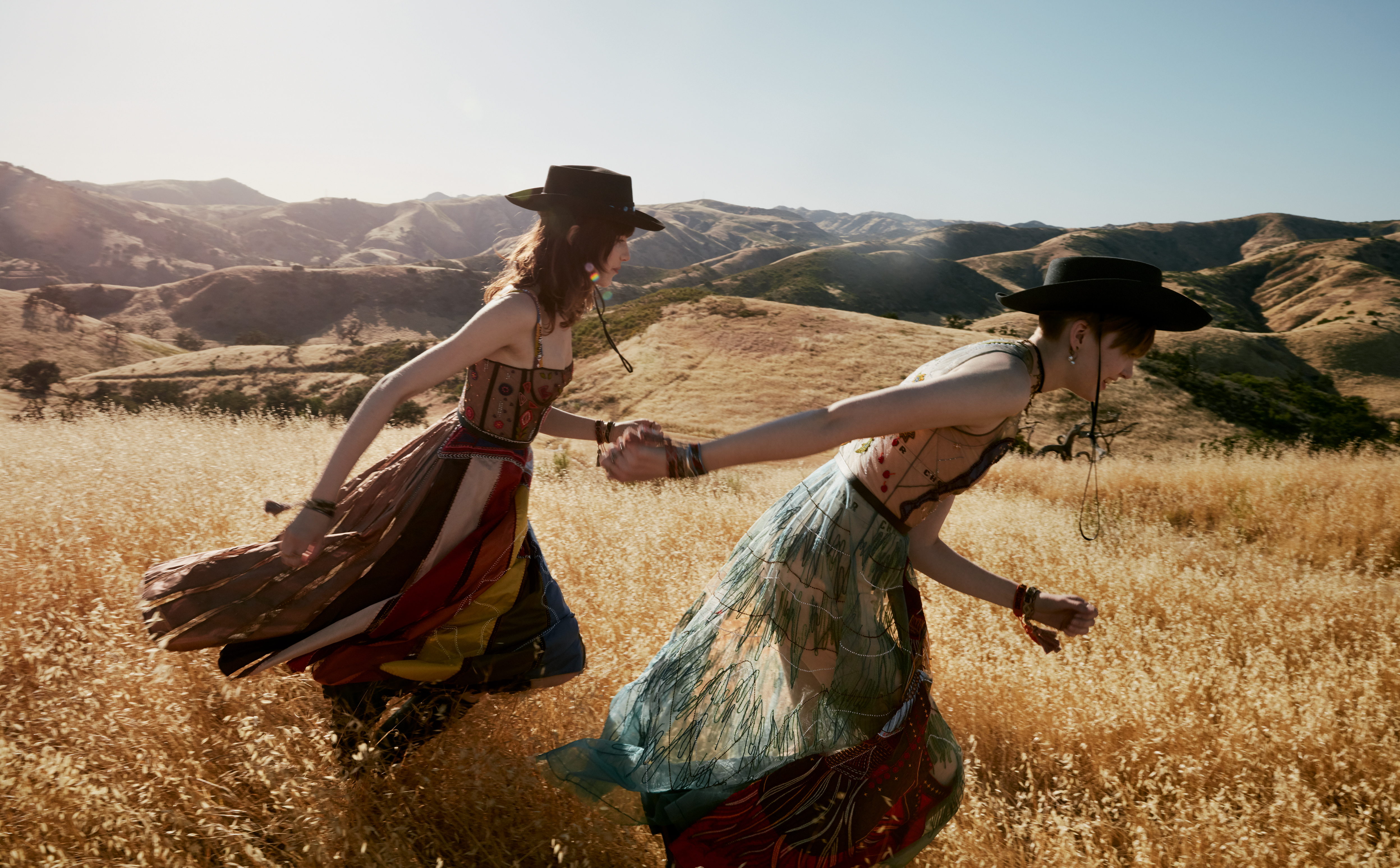 Alongside Chiuri and the house's team of female collaborators, the photographer is redefining what it means to be a women today. So what does she think it means in 2017? "Being a woman has historically been defined as either an extension of, or counterpart to, being a man. It is not until we occupy the same space that we can truly identify the differences in male and female, if any." From Bird herself to Collier Schorr and Annie Leibovitz to the new generation including Harley Weir, Petra Collins, and many more, female photographers are shaking up fashion image-making and changing the way we look at clothes and the models wearing them. For Bird, this surge of female image-making is not enough. "There's always been female image makers, female contributions, but history has failed to account for it. There is a HERstory, if you ever want to get close to an honest history, we have to expand the stories we tell."
"If viewers take one thing away from this film, I hope they can see that I've never been turned on by what people consider youth culture," Bird explains. "We give permission to make mistakes, or express grandiose emotion, but why does it need to end at 21? What comes along with that notion is a world of suppression and aggression. And everyone failing to live up to those ideals."