'stranger things' star finn wolfhard has dumped his agent over sexual abuse allegations
Wolfhard's former agent, Tyler Grasham, faces a string of allegations from men in Hollywood.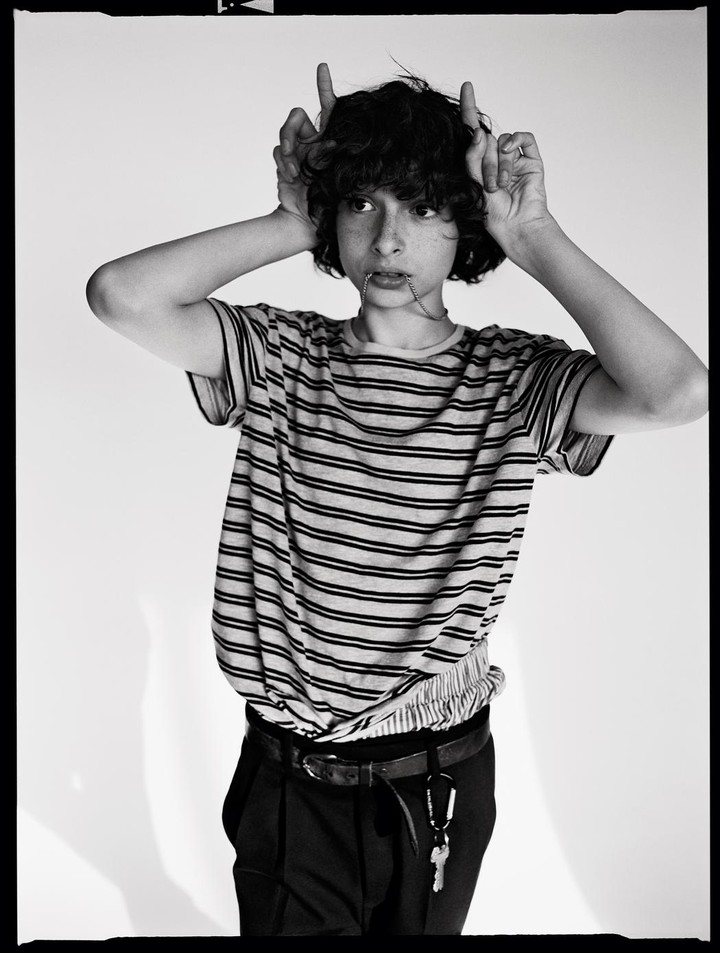 This article was originally published by i-D Australia.
Finn Wolfhard of Stranger Things has fired his agent Tyler Grasham following allegations of sexual misconduct, as originally reported by The Hollywood Reporter. The publication alleges that Grasham, an agent at the powerful LA management company APA, had "sexually assaulted or acted inappropriately with young aspiring male actors." (Wolfhard has also left APA entirely).
The young actor is yet to sign with new management, but the Hollywood Reporter writes that he's being pursued by a number of key agencies following his turn in the hit Netflix series, and the blockbuster retelling of Stephen King's IT.
Tyler Grasham was first accused of sexual misconduct by actor-turned-director Blaise Godbe, who posted a statement on Facebook last week. "Tyler Grasham, under the pretense of a business meeting regarding potential agency representation at APA Agency, fed me alcohol while I was underage and sexually assaulted me," Godbe alleged.
He continued, "The positive thing about the attention the Weinstein scandal has had is it's no longer about Harvey. The conversation has moved on to the size of this epidemic and how to dismantle the system that protects these predators. And it's given space and courage for victims to speak up against their abuse. This is bigger than Weinstein."
The director explained that he felt the need to speak up because Grasham continued to represent children and teenagers.
A second story came from film editor Lucas Ozarowski, who has also alleged that Grasham sexually assaulted him. In a statement offered to Deadline, Ozarowski said he plans on filing charges: "I'm worried his actions against me are not his first and won't be his last."
APA fired Grasham last Friday after an internal investigation. Since then, Jordan Gavaris from Orphan Black, and Brady Lindsey, an aspiring actor, have come forward with their own stories of alleged abuse by Grasham.