koco carey is dancing between paradise, genealogy and gender
Meet the dancer putting cultural storytelling back into performance.
Photography Jonno Revanche
During a recent performance at Sydney's carriageworks, I watched a performer flit through a makeshift carpet of multi-coloured sawdust by the artist Claudia Nicholson, meticulously scattered to form different symbols, logos and scripts. Tejano pop icon Selena's Dreaming Of You boomed from a speaker overhead, and to its tune the performer courted her apostles. They gathered to watch her sway, lilt and keel in a traditional red dress, heels scattering the sawdust to reveal flecks of glitter. The performer, Koco Carey, smiled knowingly to themselves. When they eventually lifted their head to look outward at us viewers, it felt defiant.
Koco was born in New Zealand, but moved to Australia as a child. It's an experience which informs much of their work today. The ambiguities which were acceptable amongst their communities in New Zealand once offered protection, but upon moving to Australia, the schoolyard invited the unwelcome assumptions of those who did not look like her; strangers, peers and teachers. Their sleek head of hair, which was visibly girl-like and had then acted as a shield from pernicious gender judgements, was forcibly removed. The rigidity of boyhood became standard.
Now, Koco is in the business of reclaiming that lost time. Through the dexterity of dance, the performer tries to recall that precious period of safety in New Zealand before the western eye cast itself upon them, singling them out. There is the pull between culture that they reference (their mother is Maori and their father Tongan), as well as geography (they were raised in far-west Sydney, but perform in the inner city) and modes of gender expression. They often relive and recontextualise mythologies in collaborations with their chosen family of Sydney locals like Bhenji Ra and Sle, and more recently, New Zealand's Faf Swag, a largely trans and gender-non conforming vogue crew.
Hi Koco. The first question I wanted to ask is how long have you been performing for?
I think I was always performing, but started properly at age eight. I was getting really badly bullied at my first high school, which was like your "round the way" public school. It wasn't until I got into Campbelltown Performing Arts High School that I fully realised this immense desire to entertain. In my previous high school, singing was done by boys — and obviously back then I was considered one of the boys — but most of these boys were a part of a specific group of straight brown guys who were really respected as athletes too. Because of that, their sexual identity wasn't questioned, whereas mine was.
So you feel like they were considered these multiplicitous people, who weren't judged on based what they did, but you felt like you were kind of "clocked," or caught out, or something?
Well absolutely! But moving schools really shifted my own internal doubt about, or second guessing of, my desire to perform.
Do you feel comfortable with the noun 'performer'? Tell me how you'd define your practice at the moment.
I believe my focus is essentially storytelling, but performance is my practice if I had to identify it. But it's just like, I've never had to categorise it in the past. Although I understand my position as a body on stage defines that as me. I think your practice changes a lot over time, so labelling it boxes you in. I just like to tell stories, you know? Stories of personal suffrage and of diaspora. I'm trying to open up a discussion about identity in relation to my removal from both my preferred gender and parental cultures. It's interesting to think of the responsibility of parents who migrate to other countries and stop engaging in any cultural activity, from the culture they grew up knowing. I try to create a paradisiacal space on stage through performance and also in my mind, imagining a scenario where [my] removal from cultural familiarity didn't occur.
I imagine that pull between cultures could also relate your experiences in different parts of Sydney. I know you grew up in the West in a time where transport wasn't what it is today.
Absolutely, those issues are really relevant. I have my Tongan heritage which has a fairly deep history of the third gender, Fakaleiti, which translates to "in the manner of a woman." I'm not quite sure how deep in history it extends, but Tonga has this sanction for a third gender. On the other hand, I'm more unfamiliar with the equivalent in NZ but I've had a new discovery of the fairly recent revival of the term- takatāpui - which is different because it explores the all-encompassing idea of being queer in modern New Zealand. Being so far from the birthplace of this term and respective communities makes me feel as distant as I am from the queer metropolis of Sydney. I still have the option to go back there on my own accord obviously, but I deal with an Australian politic now that even though there's that lineage, my headspace is now totally different, and I'd feel like a fraud.
That conflict feels just as complex as spending time in inner city suburbs, where it's totally cool to be [queer] — or exist in an exclusively queer habitat, if you can call it that — but growing up and still living in suburban Sydney. I often feel that I am too "fetish" for Campbelltown, so the party oasis of Queer Sydney can sometimes feel like the only place for me to express my most discreet desires. All that has come out in my recent performances.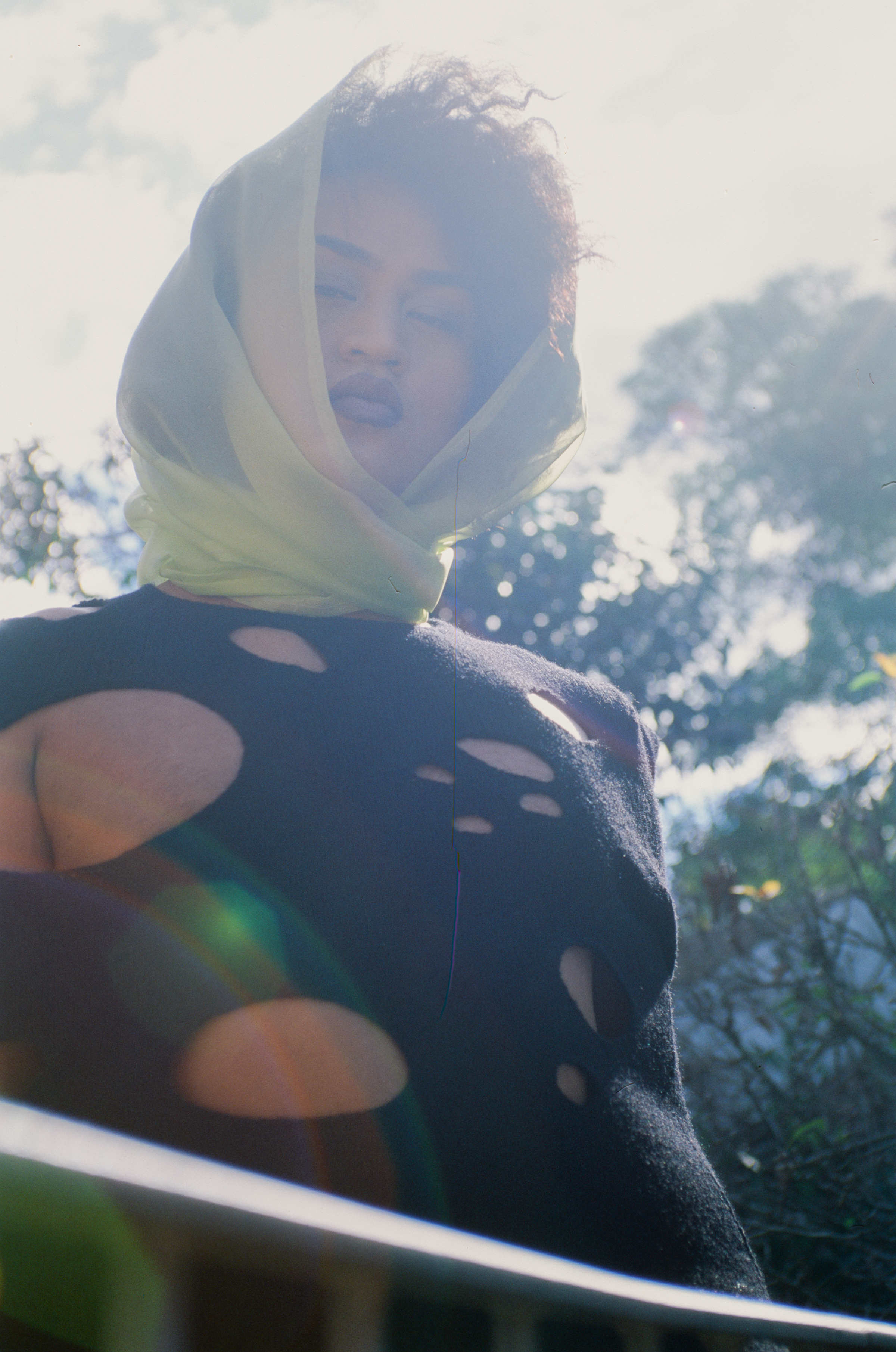 Why is dance specifically so powerful to you? I've noticed many of your performances incorporate it in some way.
Dance is definitely inherently powerful. I would call it my chosen form of movement, and it empowers my body to exist in a way it might not have been acceptable to act before. But there are times where my sometimes dyslexic body can't internalise even basic steps, and the "overcoming" of distrust that happens in the performance is what I draw meaning from. My body becomes a capsule of my own history and experience instead [of performing pre-choreographed steps]. It's become less about choreography, which I also utilise, but more about operating fluidly, or simply holding space for myself before an audience.
I'd like to talk about some specific performances.
There's a work I'm putting together at the moment where I look at ideas of pain and dissociation in the body, specifically related to hair, and how hair at different ages affects your identity. Even the simple decision to cut your hair can affect your entire upbringing or your entire view of yourself, especially when those decisions are made by someone else. That affects how you decide to govern your body when eventually you're able to do so by yourself. An older work, 'Bag Leiti', performed to the track Bag Lady by Eryka Badu, is a number I created which begins with the undressing of my body, and all its learned cultures, dramatically revealing layers of cultural adornment hidden in my suitcase, and then finishes with my naked body performing a modern Tongan dance. My practice has become about healing and determining and building my own understanding of culture, based on my location and genealogy.

Do you feel like cultural and community affirmation is more important to
you than institutional artistic recognition? How do you compare the two?
I respect institutional recognition as a form of achievement for hard work. [Your question] makes me think about how fortunate I've been, on behalf of my community, to have received these opportunities. But actually, I can see how my practice has shifted because of my interactions with these organisations. I've had to find a different way to present and think about my work in order to fit within the context as an artist in relation to institution. That's both beneficial and difficult, but since my artistry has been strongly cultivated and sustained by my communities, I have been able to operate in a self-sustained way with less concern about singular attention from galleries and art spaces, and I think that's been respected.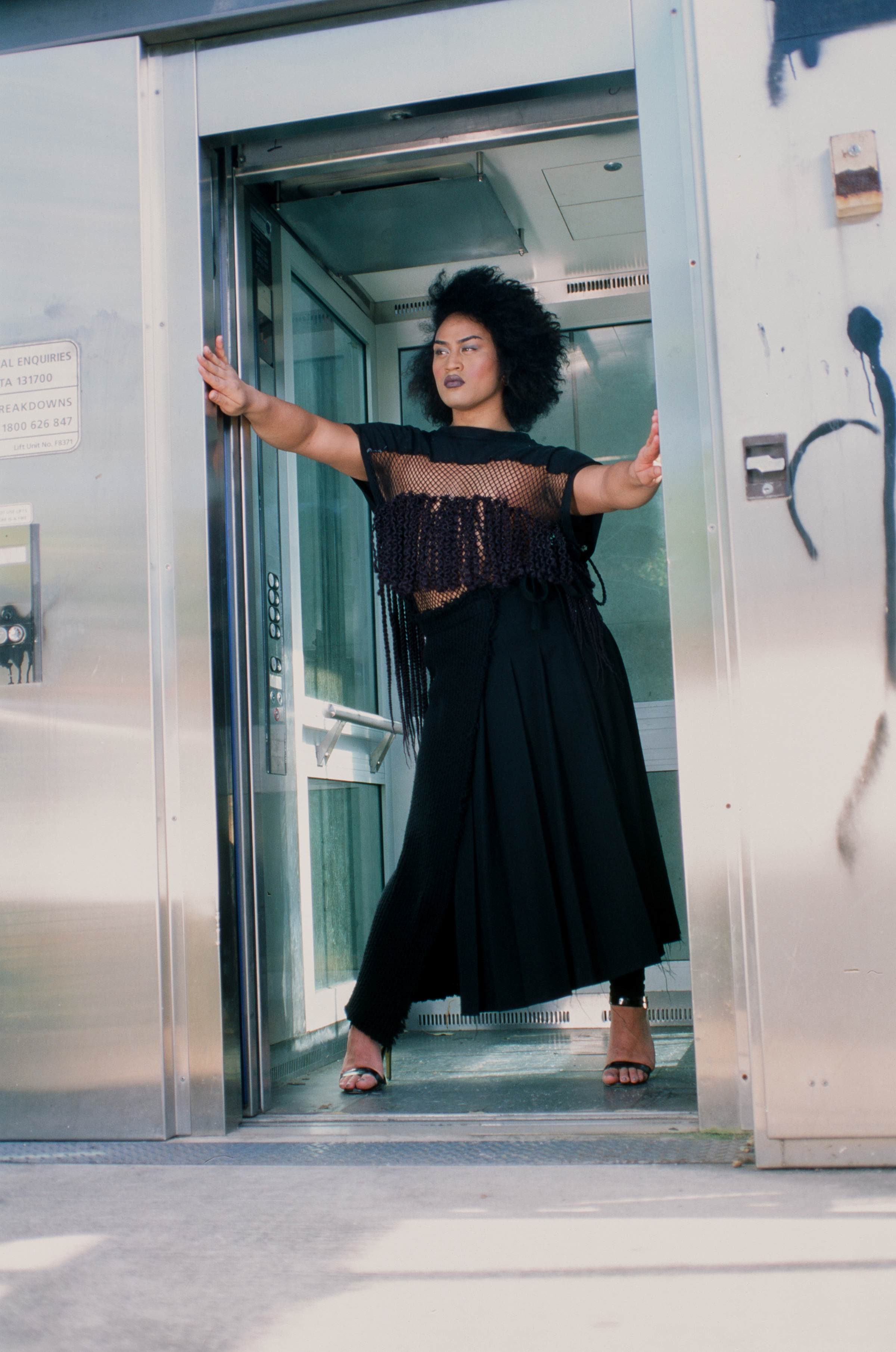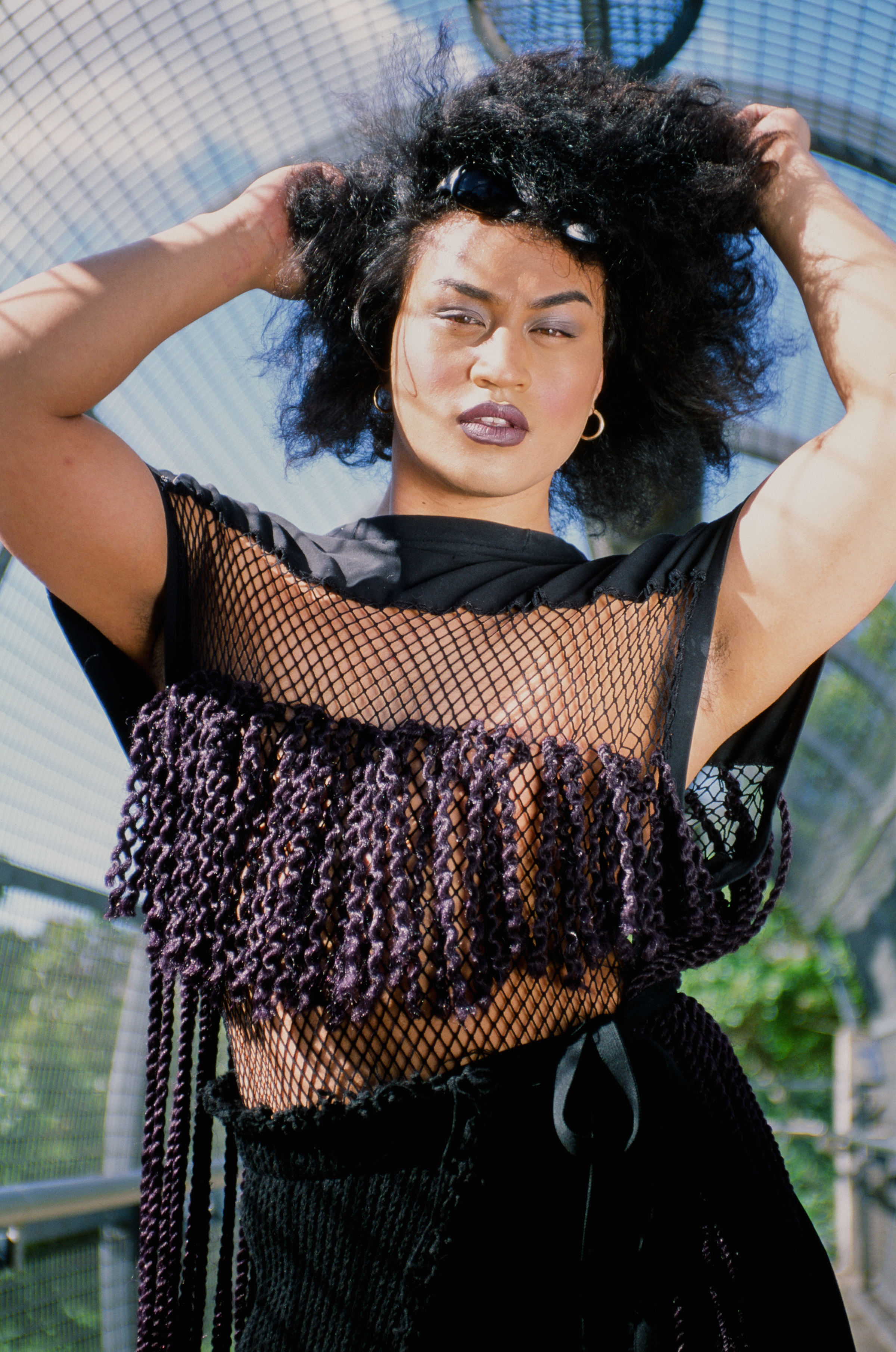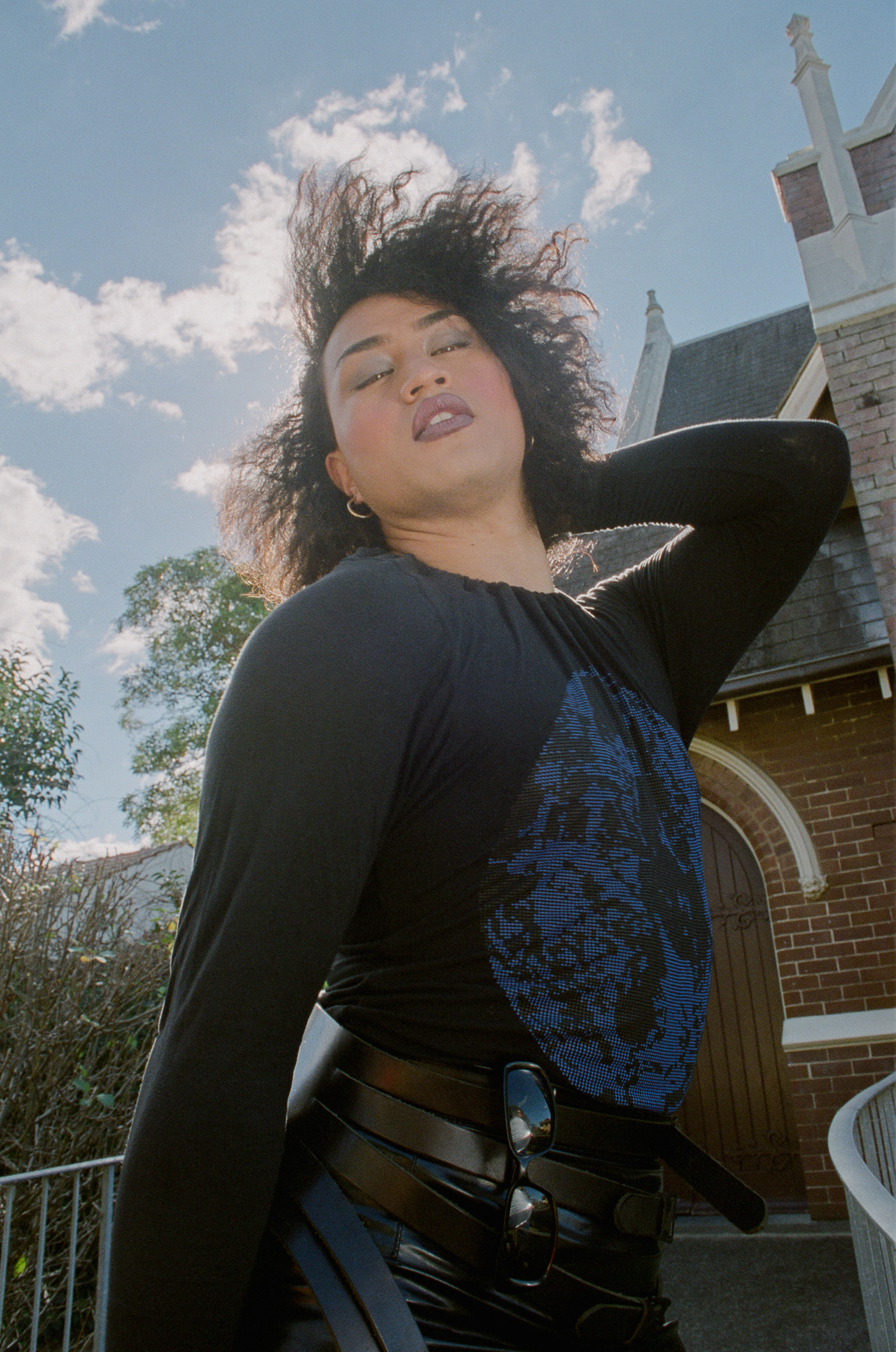 credits
---
Text and photography Jonno Revanche
Creative direction Dylan Nicolas