juicy couture is coming to tv in all its 90s glory
That's hot.
|
20 November 2017, 11:11pm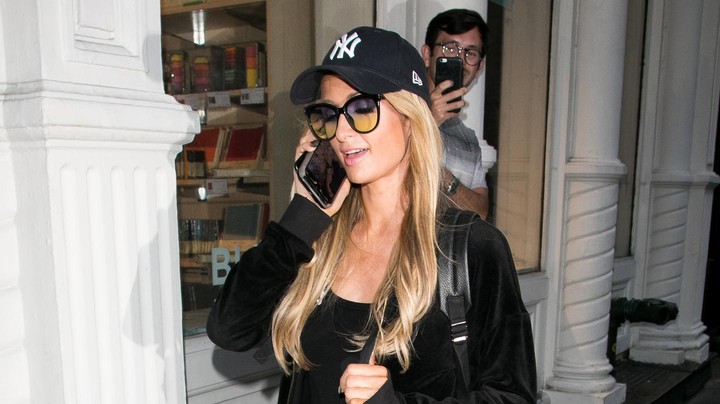 Juicy Couture has recently appeared on the runway of Vetements and the butt of Petra Collins. But a new TV show on the brand is taking us all the way back to the trashionista staple's 90s beginnings, a whole decade before Britney Spears's iconic Juicy-themed wedding to Kevin Federline. Juicy Stories will be based on The Glitter Plan, the 2014 memoir/manual from Juicy founders Pamela Skaist-Levy and Gela Nash-Taylor. The book describes how the BFFs started an era-defining empire with $200, and has garnered some pretty great reviews on GoodReads.com. It is apparently written in first and third person at the same time, and compares the Juicy tracksuit to Chanel's little black dress.
The Juicy saga might be better suited to TV anyway. It's rife with descriptions of 90s Hollywood and innovative business tactics — including sending Madonna a personalized "Madge" tracksuit — that provide plenty of quality visual opportunities. Fingers crossed for a dramatized account of the time a robber broke into one of their boutiques and stole one thousand pairs of bedazzled maternity shortalls — if you ever wondered why Juicy got out of the maternity business, wonder no more. The anecdotes in Juicy Stories will be narrated on camera by the real Pam and Gela, taking us from their original set-up in Gela's one-bedroom apartment to the $50 million sale of Juicy to Liz Claiborne. Set your standards high: the show is created by Michael Patrick King and Amy B. Harris of Sex and the City, which is nothing if not a triumph of endearing narration.