CAMPERLAB's SS22 collection is fun, fluid and for everyone
Creative director Achilles Ion Gabriel breaks down the codes of Camper to reconstruct them into something more innovative than ever.
Achilles Ion Gabriel isn't trying to reinvent the wheel at Camper, but he is continually trying to move things forward. The Finnish designer arrived at CAMPERLAB, the brand's youthful diffusion line, in 2019, before taking over the creative direction of the whole of Camper a year later. Finding a happy balance between the more severe Nordic design quirks of his home, and the warmth and care-free nature of Camper's Mallorcan roots, since arriving he's created collections that feel fresh and subversive, with an abundance of character. "As Finns, we are a lot more brutal, minimal and clean in design," he says. "And I'm trying to make it more evident that the brand is from Mallorca. I didn't know it myself, and it's such an important part of the story in the first place."
Coming from a more technical background, Achilles cites his intrinsic knowledge of shoe-construction as underpinning his take on design. "I think it's quite important for someone in that position to have that deep knowledge and understand shoes," he says, "not just on the surface, but actually how to make them so we can play around even more with techniques and constructions." He also doesn't believe shoes should be gendered. "I wanted to make CAMPERLAB 100% unisex and Camper is also a lot more unisex than it has ever been," he says. "I don't really believe shoes should be specifically designed for a gender."
His latest collection for SS22 feels like a victory lap for all these considerations. Its CAMPERLAB's first-ever fully unisex footwear and leather goods collection, building on the brand's around classic shapes, with strong colours, stark contrasts, and a playful take on to prints. Here, we spoke with Achilles about his inspirations for the collection, his hopes for the future of the brand.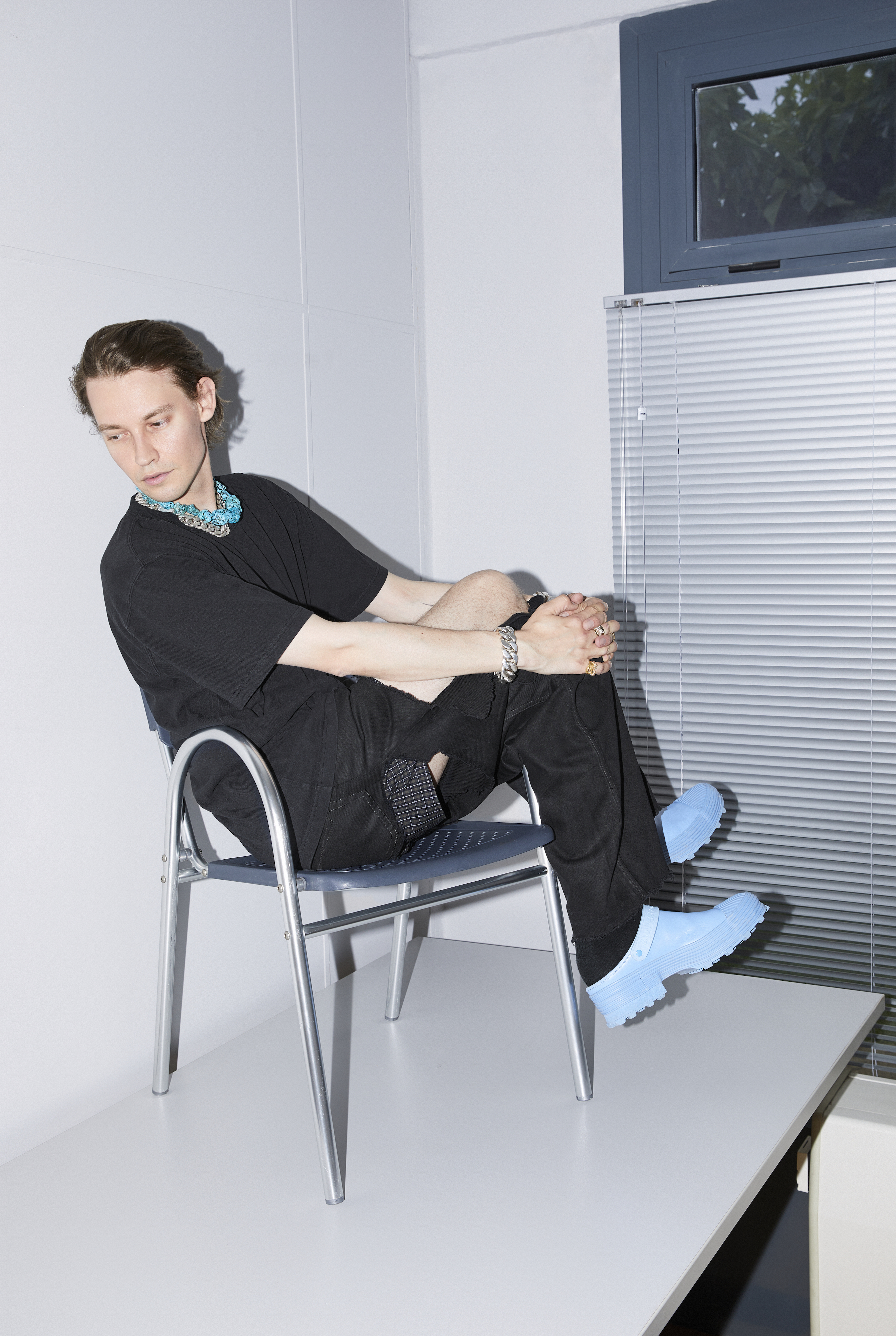 What excited you about joining Camper in 2020, in terms of its heritage and its potential for growth?
I feel Camper is one of the most interesting shoe brands because they don't really follow trends. The approach has been really different from the regular fashion approach I got used to. I remember one campaign from the 90s, the message said: "if you don't need it, don't buy it", which I think was quite a brave message coming from a brand. When we were discussing me joining the brand, I went to visit the headquarters in Mallorca, and I was quite impressed by the archives, the in-house atelier, which, for shoes, is not really given because it needs a lot of machinery. It's the first time I've worked for a brand that has that. So it seemed like we could do great things together. And I think we share similar values when it comes to design, because for me, Camper is more of a design house rather than a fashion house. We don't have to follow trends, we can just do Camper.
Tell us about CAMPERLAB SS22 – there's a real sense of deconstructing the codes of the brand only to stitch it back together in a familiar but interesting way.
I really like classic shoe typologies like a loafer, a boot, etc. but then I mean we're making shoes we're not trying to reinvent the wheel, even though we are moving things with some projects. So, in general I think it's nicer to do something fresh but in a somewhat familiar way. The SS22 collection was made in the middle of the pandemic and factories were struggling, so we chose to do a lot of carry-overs with new treatments. In the end, I think there's also a sustainable component in keeping styles and not changing too much every season. We continued styles like 'The Cow' that we did last season. I call it 'Crazy Cow' now because it looks like the cow went completely loco in a disco. And then we created a new style called 'Island' which is about reinventing espadrilles – so instead of normal espadrilles we turned them into boots. The materials are developed with the Ethical Fashion Initiative, and made in Burkina Faso. We did a pointy boot with literal islands as a midsole and a natural rubber Lactae Hevea outsole.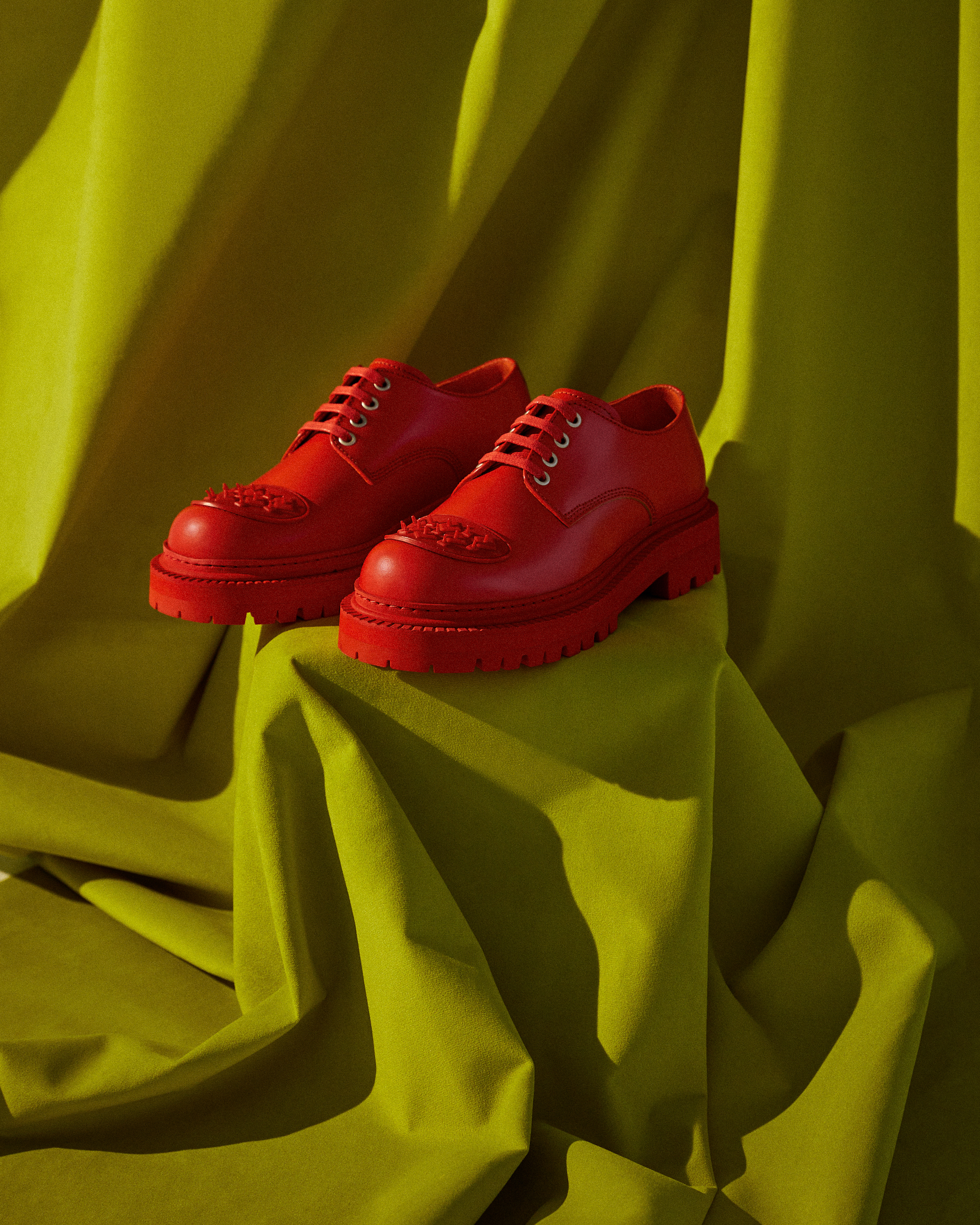 Where do you find your inspiration and visual references?
I collect things. And I don't have a clear plan of what it should be. I start building a mood board of things that trigger some interest in me and then I see if we can put that together and I edit. So, it could be anything. It's really such a cliché, but it could be art, movies, something I saw while travelling. I look at people while I sit in a bistro somewhere. I guess, it's the same as every designer, you know.
There's a lot of tongue-in-cheek humour to this collection, was this a reaction at all to the past two years?
Well yes and no, because I have quite a tongue-in-cheek humour myself. I mean, the world is serious enough already, so I think it's nice to do something that might make you happier rather than sad. I think that's what it's supposed to be. And it goes really aligned with the Camper DNA. Now, of course, it reinforced the importance of sustainability because lately the world looks like it's going straight to hell. And obviously the nicer we can be to the planet, the better. And I guess we can always go a bit further. For example we've been working on this project called Tossu since the beginning of the pandemic. It will be out in the Autumn, so it took two years and I guess we can say it has been a real challenge constructing shoes and pushing for the most sustainable production methods. There is no waste in materials. The lining is a sock and then you inject the whole shoe directly onto it.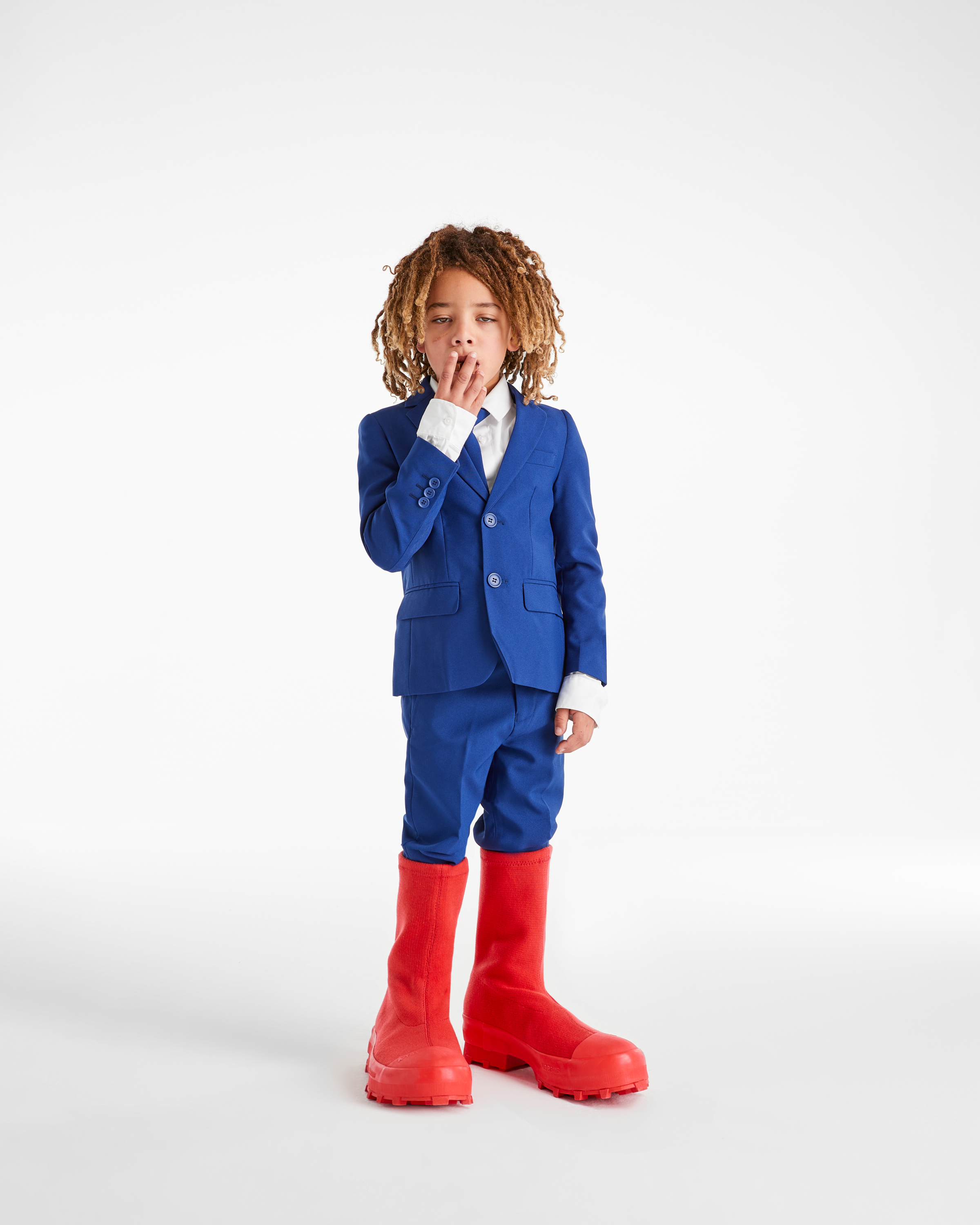 What's your long-term vision of Camper and CAMPERLAB, and what do you see the future of it looking like?
For CAMPERLAB, I will expand the collection, introduce new styles, possibly other than shoes. For Camper, one of the main things is to bring it as unisex as possible. But the big difference between CAMPERLAB and Camper is that of course CAMPERLAB is a more advanced brand in terms of how we approach it, where it is sold, and for Camper, we have a more traditional structure around everything. So bringing that to 100% unisex is not easy, but we are working towards that. But mostly, and besides Tossu, we are working on many other different projects towards sustainability. Shoes are one of the most difficult products to make sustainably compared to clothes, because there are so many components. We are working on solving those problems, and I'm proud to say it's looking quite bright so far.
Discover more here.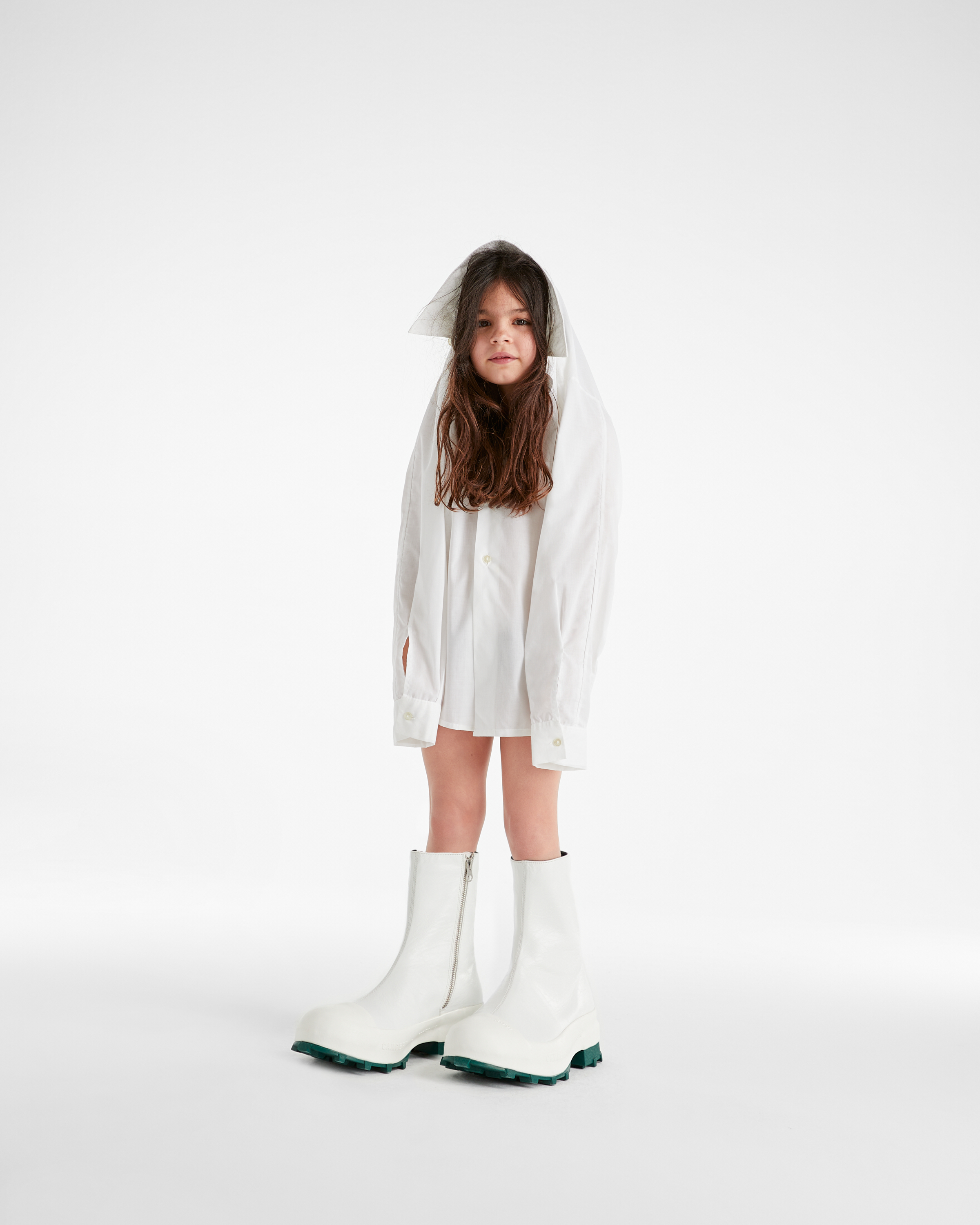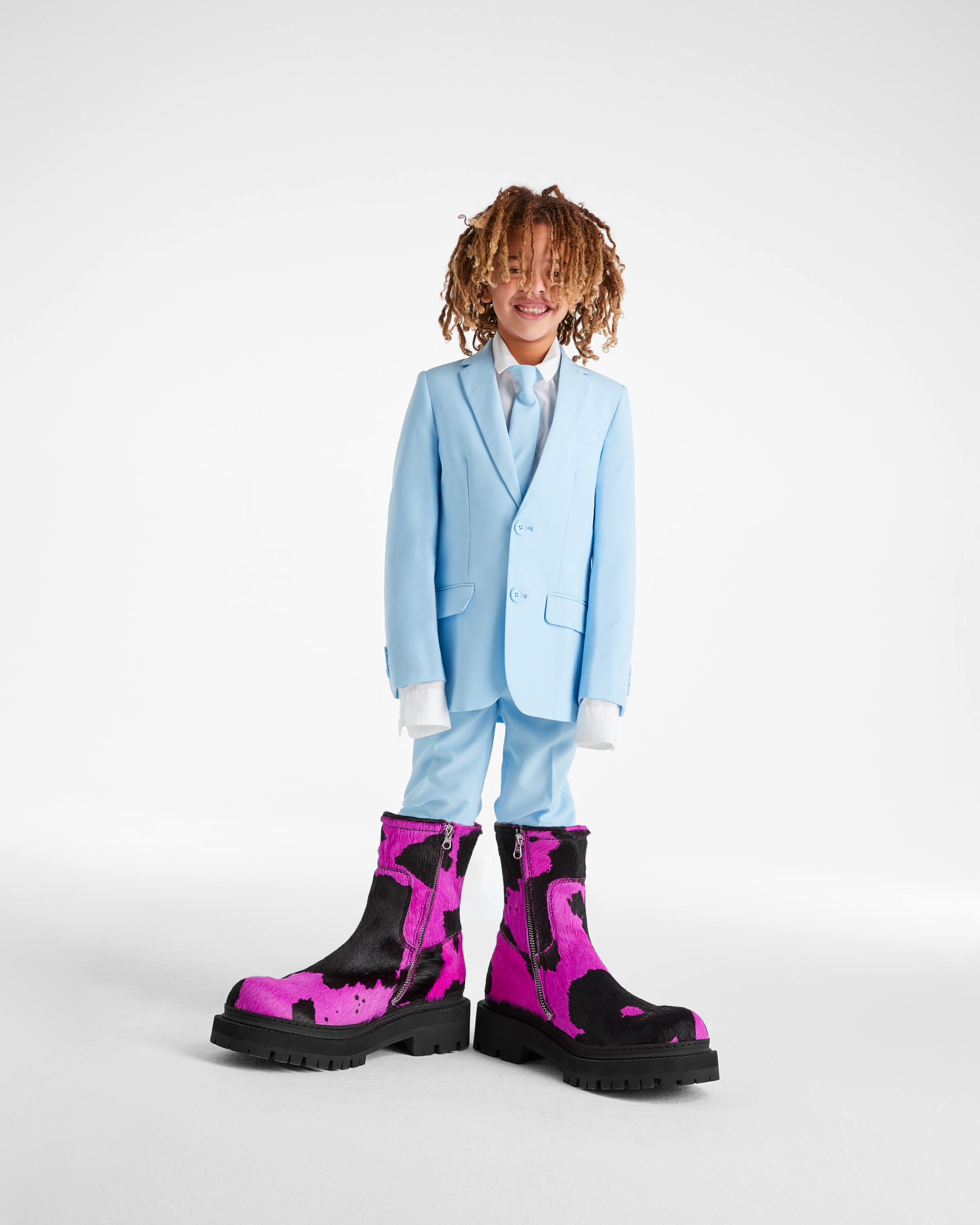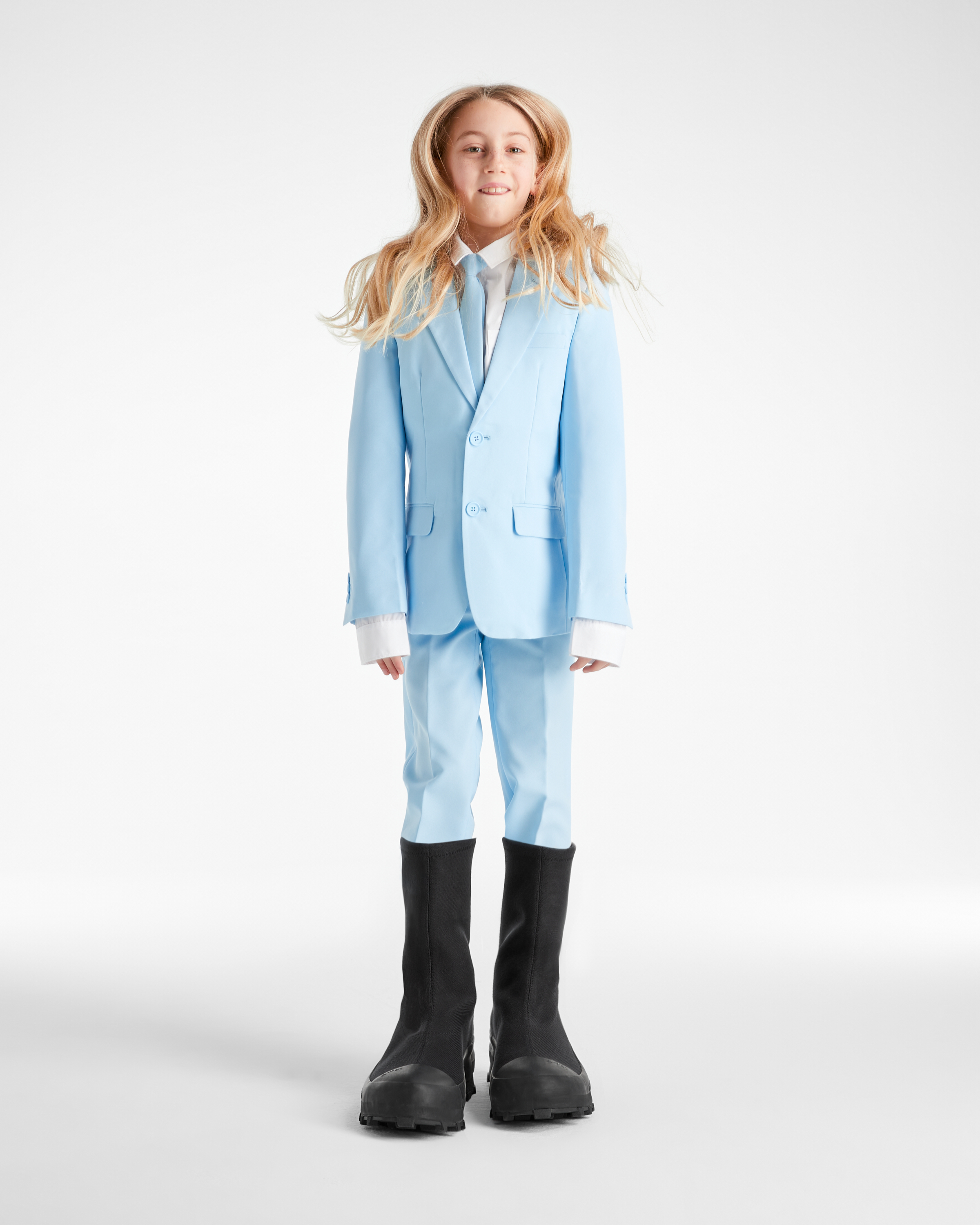 Tagged: