Wales Bonner makes its digital Paris debut for SS21
Grace Wales Bonner continued her meditation on the diasporic relationships between Britain and the Caribbean, presenting a lookbook, publication and film.
|
30 September 2020, 1:49pm
Courtesy Wales Bonner
SS21 is a particularly significant season for Wales Bonner, in that it marks Grace's Paris Fashion Week debut. She's the latest of a crop of superbly talented London-based designers to graduate to the industry's premier league in recent years, others among them being Kiko Kostadinov and Craig Green. Of course, the coronavirus pandemic put paid to the possibility of a physical debut -- more or less, it's only the conglomerate-backed juggernauts hosting socially-distanced IRL shows this time around. Still, that wasn't going to hold Grace, the label's eponymous designer, from making a mark on the schedule.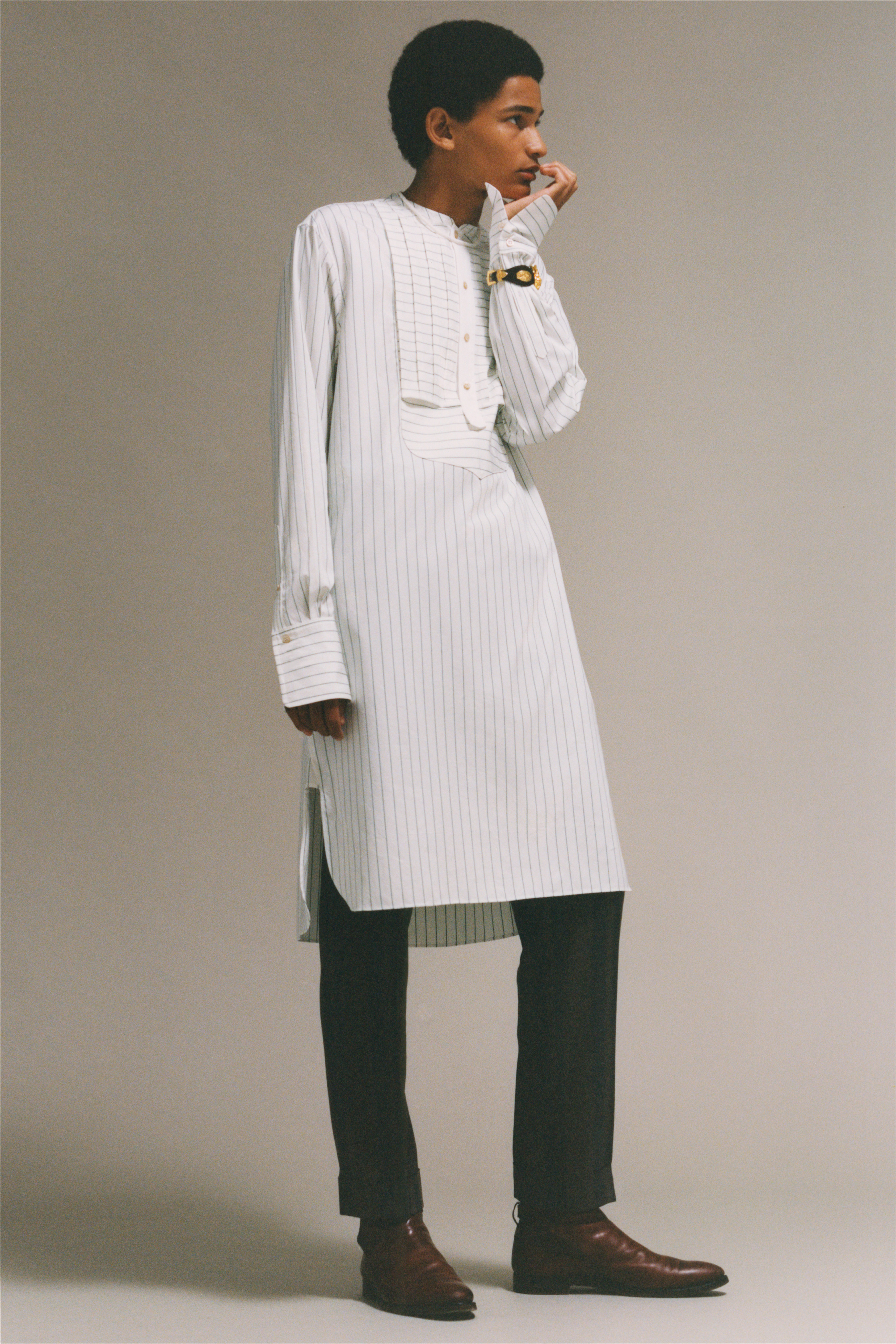 For the presentation of Essence, the second in a three-part series of collections exploring the diasporic relationships between Britain and the Caribbean, the designer offered an immersive triptych of imagery, film and text. It's expected from Grace, who has previously presented exhibitions and sound events parallel to her fashion practice, providing holistic insight into the research that her clothes are physical tokens of. There's a lookbook shot in London by Sean + Seng; Thinkin Home, a film produced in collaboration with Jamaican artist Jeano Edwards; and Reflections on Essence, a digital publication compiling imagery of this and previous collections, original commissions form Ekow Eshun and Mahfuz Sultan, and excerpts of writing by Stuart Hall, Ishion Hutchinson and Marlon James.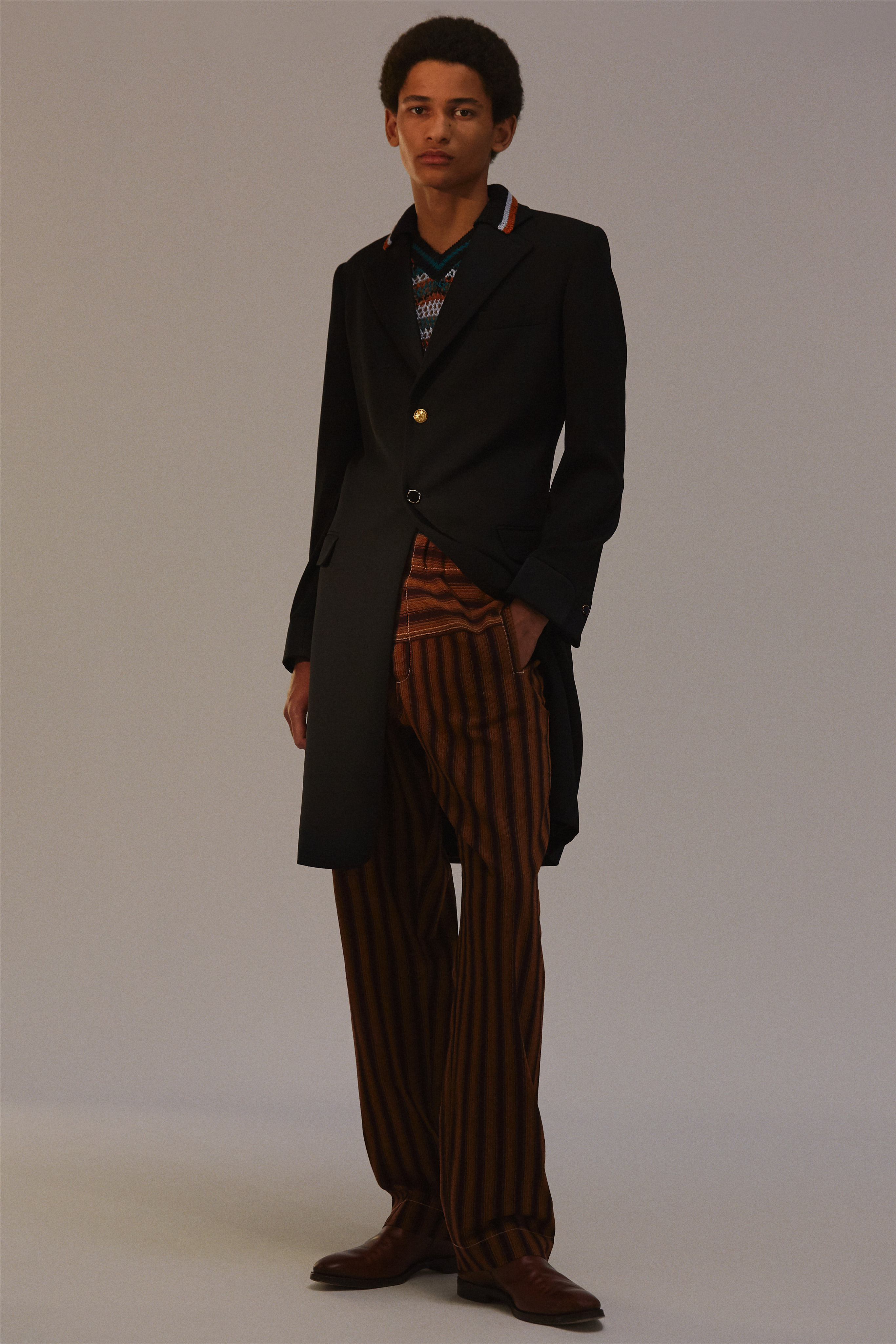 Where the fashion itself is concerned, this all adds up to what is perhaps her most accomplished step along the path she's trodden since the 2014 start of her career, proudly introducing a new Black imaginary to fashion with nuance and texture. As the collection's title suggests, it was a paring back to the core of what her fashion practice stands for. Yes, that means plenty of exquisite tailoring for boys and girls alike, but it's tailoring uninhibited of the stiffness of the British sort it references -- relaxed at the shoulder, and given gilt and jewelled buttons that call her longstanding invocation of the wardrobe of Ethiopia's last emperor, Haile Selassie, to mind.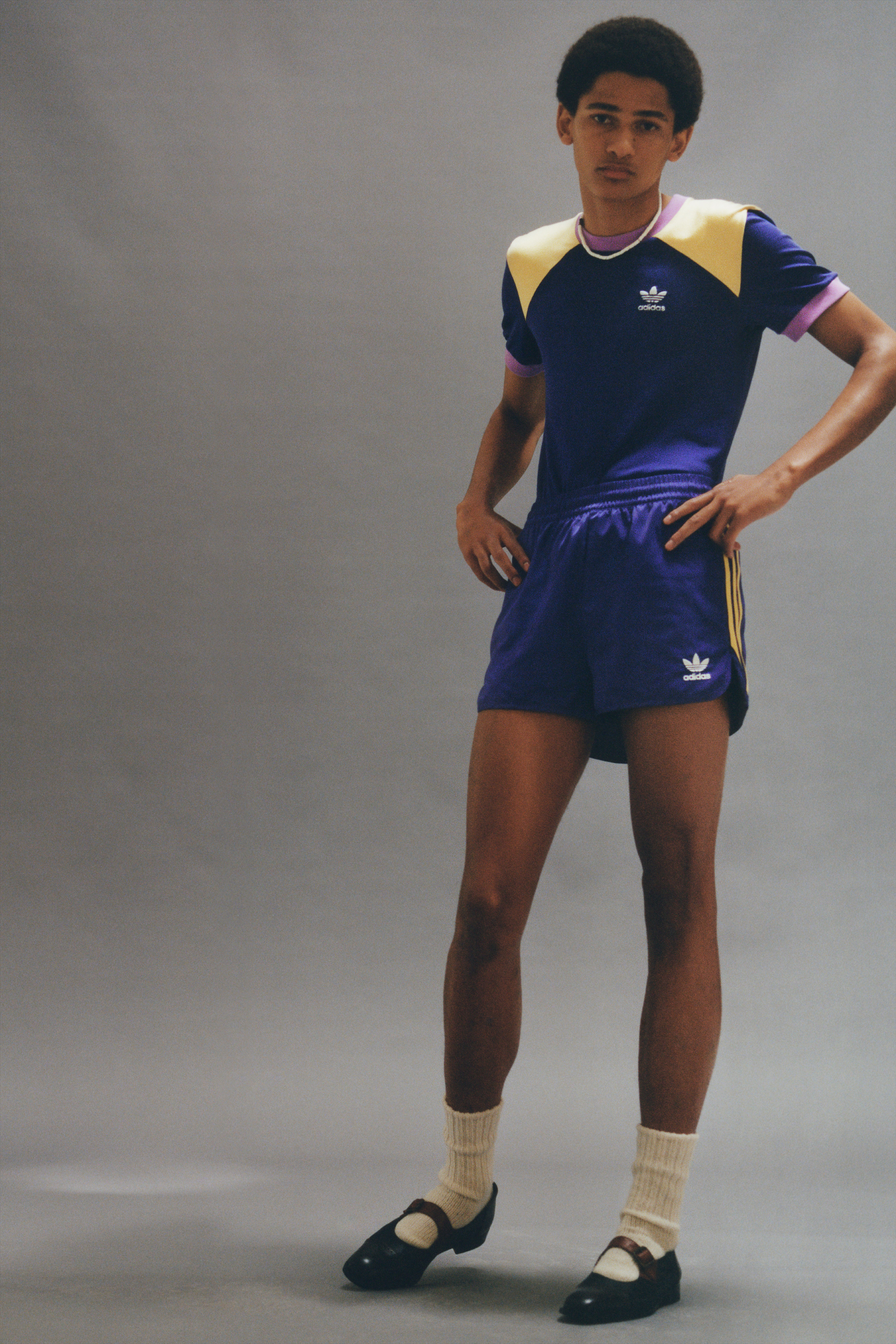 Another key field of reference for this season was Jamaican dancehall culture, specifically its origins in the early 1980s. This translated to a sense of colour, vibrancy and movement perhaps best seen in the ongoing collaboration with Adidas Originals -- ivory topstitched football shoes, and slim, tailored tracksuits in pink and electric blue plaid corduroy. As ever with Wales Bonner, celebratory bursts are counterpoised by a quiet, handwrought elegance; the two contrasting emotions find a comfortable home in a gorgeous two-tone ribbed knit dress, its forest green and ocean blue blocks broken by bands of yellow and white crochet. At a time when so many designers are almost neurotically fixated on how to reinvent fashion for the uncanny times we currently occupy, Wales Bonner's collection is a call to realise that, upon reflection, the essence of things is something we already know.