Photography Zhang Yixing Studio.
Lay Zhang's euphoric Mandopop songs celebrate his Chinese roots
Fresh off the release of 'LIT', the M-pop star discusses his beloved Changsha and the evolution of his solo career.
Photography Zhang Yixing Studio.
Changsha, the capital of the Chinese province of Hunan, is a living, breathing, commercial giant. For 3000 years, it has been the epicentre of seminal developments in Chinese history -- from being the capital of Hunan during the Han Dynasty to the site where Mao Zedong was born and began his political career. It's one of the fastest growing cities in the world, and a veritable star in the modern economic and industrial history of China.
But you can read all this on the internet. This Changsha is functional, aspirational -- the pinnacle of modern metropolitan fever dreaming.
Lay Zhang's Changsha, however, has flavour. It's bustling streets, loud noises and respite at a noodle shop between back-breaking work. That Changsha is his and his alone, seared into the tapestry of the man he is: "In Changsha, people work very hard. Every hour there is something to do. We have some really good noodle shops, and we love eating crawfish. We have good, spicy street food around every corner."
"It feels lively and I carry that feeling around with me," the Mandopop star says. "Changsha taught me to work hard and be proud of who I am." In Lay Zhang's voice is a focused calm that shows he's thought his musical trajectory out, and it starts with "bringing China to the world", as he says on "Lit", the euphoric track that kicks off his celebratory two-part album series of the same name.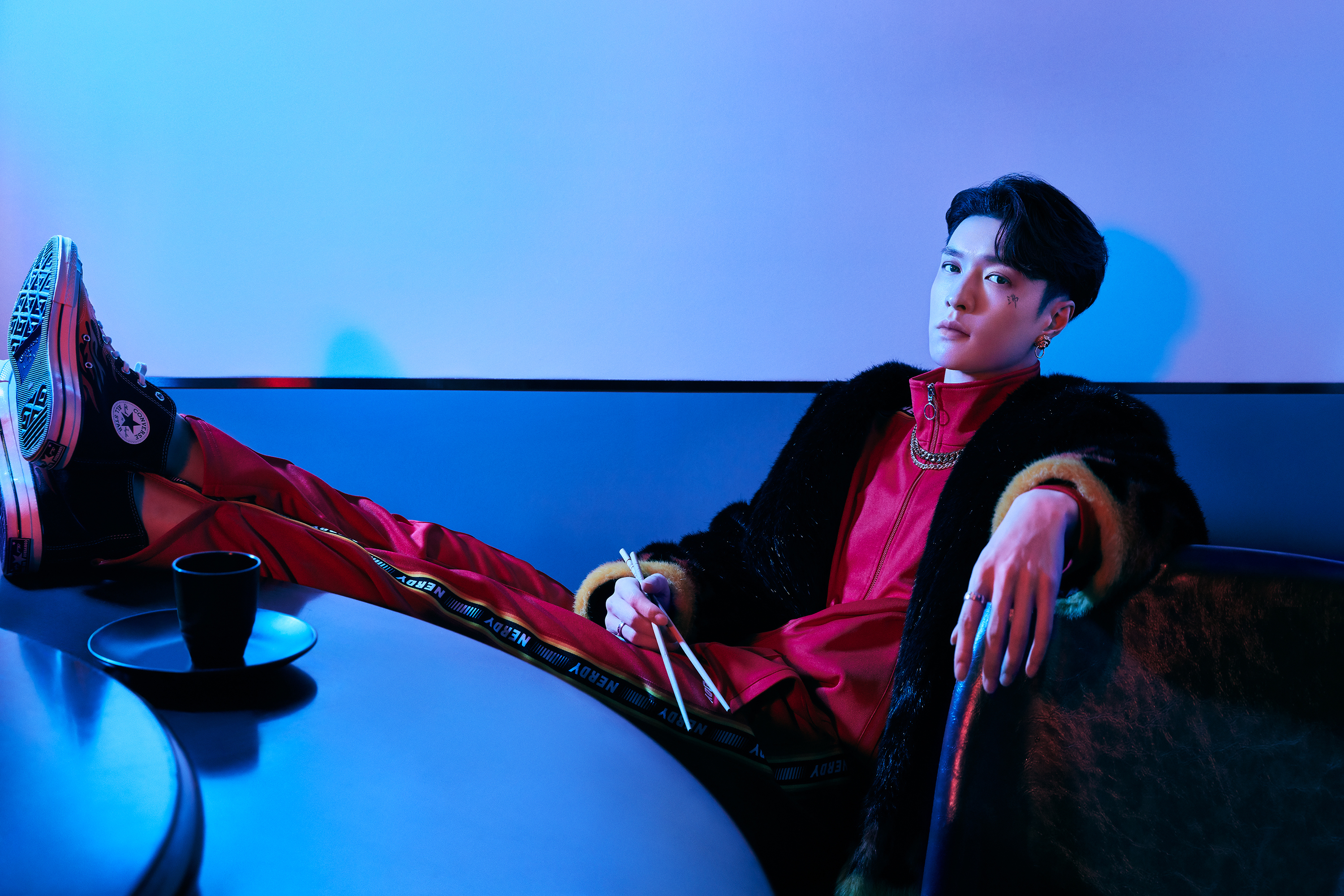 Despite growing up and being introduced to the entertainment world in China, Zhang's popularity skyrocketed outside its borders, as a member of the South Korean boy band EXO. While he was flitting between South Korea and China for a time, a budding solo career and overlapping schedules in the mainland soon brought him back home. A series of releases followed, cementing his star status: his first studio album, Lay 02 Sheep, broke five records on Chinese streaming service QQ Music on the first day of digital sales. His second record, NAMANANA, entered the Billboard 200 at 21, making Zhang the highest ranking Mandopop artist in the US.
NAMANANA could have been turned into formulaic success for Zhang, but he felt it wasn't enough. Despite the album juggling Chinese and English, it didn't have enough of his homeland in it: "Chinese culture is more than language. You need to hear the instruments and the stories, see the clothes, see the places to feel Chinese culture."
In its cultural triumph, LIT is the answer to all that. "If you want to be closer to people, you have to share with them. I am always about sharing, mixing and respecting each other's culture, but music goes beyond languages," he explains. "I just want to start the path not just for Chinese artists to follow, but for everybody to share their music and culture on the world stage, so we all can learn and appreciate."
Admittedly, it wasn't just the listeners that LIT brought closer to China. It's also a gateway for Zhang himself, to acquire a deeper understanding of his roots: "Thinking about my culture and the stories I want to share, it made me think bigger and deeper. So when you put in that time, you do feel closer."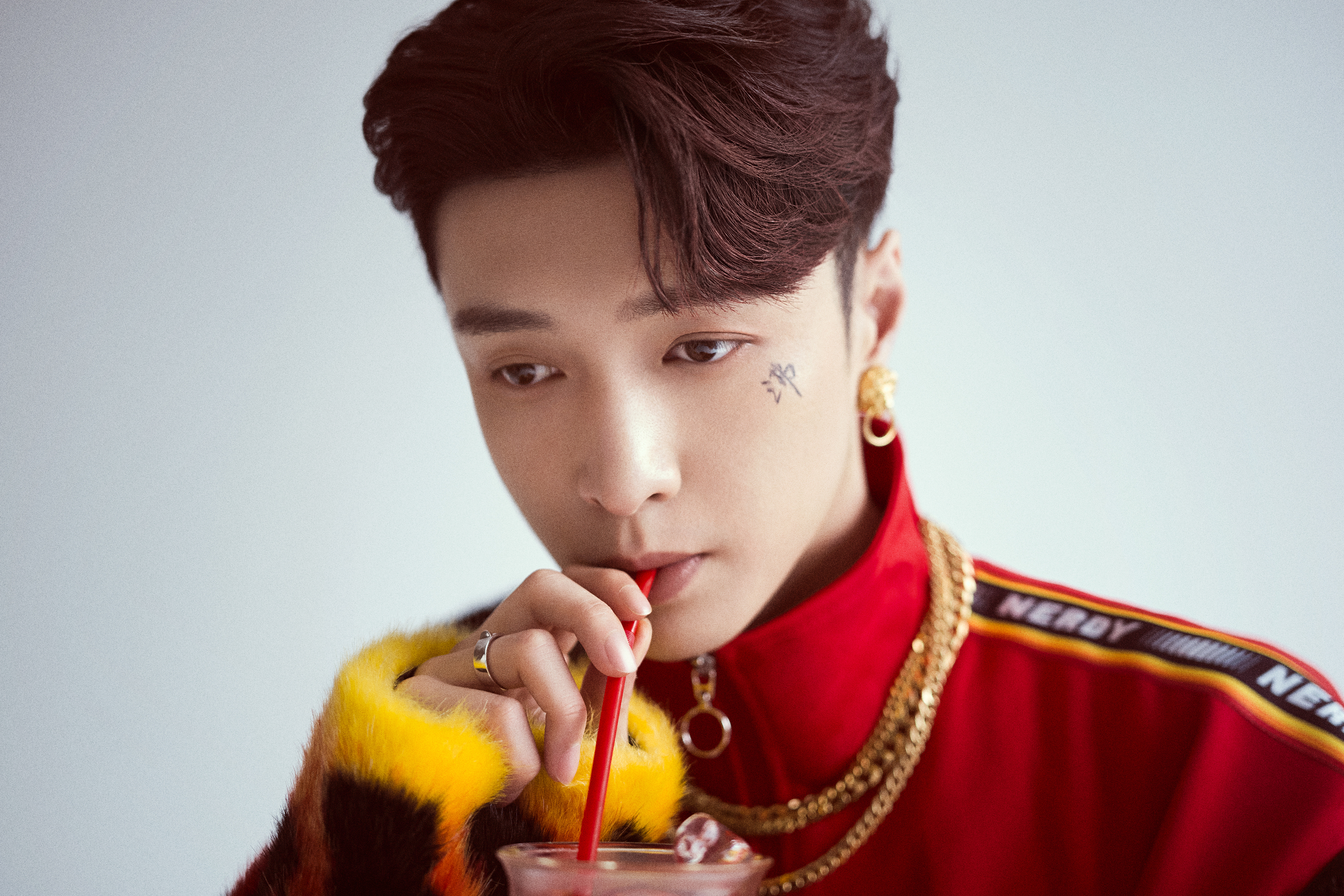 The album is a euphoric celebration of Lay's identity. In "Lit," Zhang reimagines himself as Xiang Yu, the legendary Chinese general who rebelled against the Qin dynasty to establish himself as a formidable figure. The title also stems from the Chinese word for lotus, 'lián huā', comparing Zhang to the flower that blooms amidst filth. "Jade" mixes Zhang's trademark proclivity for hip-hop with verses from Farewell My Concubine, the tragic love story of Xiang Yu and his love, Concubine Yu. "Eagle" and "Fly" are replete with Chinese instrumentation, "Changsha" sees him break out his local dialect, while "Late Night" and "Mama" land firmly in the territory of modern Mandopop.
Chinese imagery, motifs and concepts pepper the album, and are visible in the duality of the tracks. While the first part of LIT falls back on traditions and legends, LIT: Part 2 pulls forth more modern sonic experimentation, infusing heavy beats and latin-inspired sounds on the tracks. This juxtaposition of past and present, life and death, is a very important concept to Zhang, who treats them like two sides of the same coin. For there to be space for development, parts of us need to retire.
"[In Chinese culture] we have yin and yang; they both give each other meaning. The album is divided into two parts to talk about the past and the present. It's a story about life," he says. "You cannot have the present without the past [but] the past doesn't have to define you. My past experiences made me into the man and artist I am today. So the current experience I am getting will make the future me. It's a beautiful cycle, and the past and the present are one."
Zhang functions in this constant state of hyperawareness about the cycle of time, something that's become the bedrock for his persistence in the industry. In his 2015 autobiography, Standing Firm At 24, he claimed to always "work hard, work hard and work harder", hoping that he would always remember the "feeling" perseverance left on his body.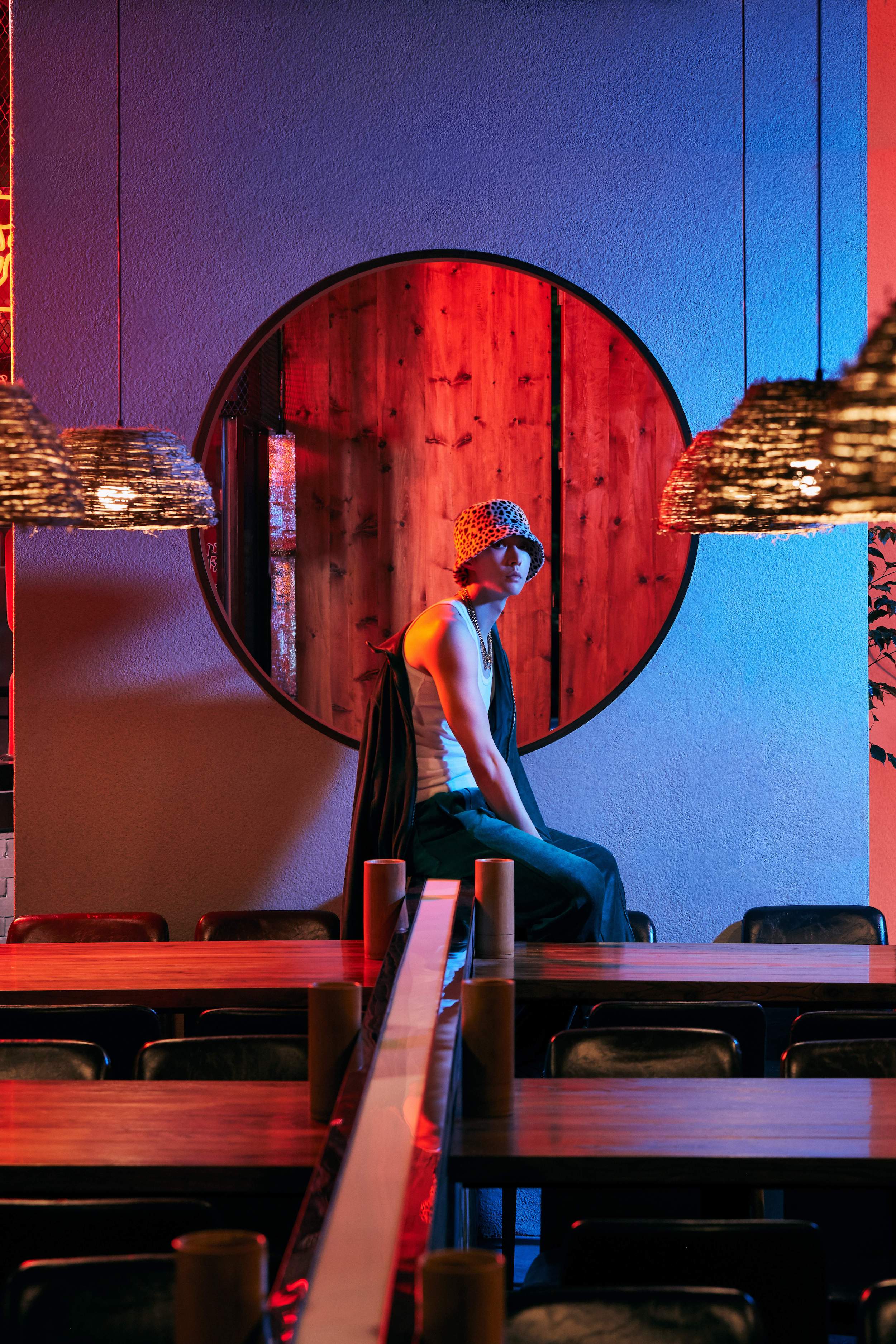 "Where I stand determines the landscape I see, the kind of responsibilities I bear, the me I showcase and the future I live," he wrote. Years later, Zhang still echoes that sentiment: "For me, I think I am not good enough, so I have to work hard. I am not a talented guy, so I need to update and develop."
As he spearheads the movement of modern Mandopop, this determination to evolve contributes to his fluvial approach to music. Delicate Guzheng notes nestle in comfortably with heavy beats, and Mandopop expands to embrace EDM and R&B. The genesis of what he calls "Mixed Mandopop" can be traced to his own expansive taste.
"When I was young, I was listening to ballads," he recalls. "I listen to a lot of music like pop, hip-hop, R&B, C-pop, J-pop and of course, K-pop. I want to listen to music that could explain what I am feeling now. Almost every genre, I wished they talked more about staying strong and fighting for your dreams."
What he doesn't find in the songs he listens to, however, he creates on his own, hoping that it helps the next generation of Mandopop stars: "I'm shooting a lot of reality shows (right) now. I get to see so many young people chase their dreams. That inspires me and it makes me want to work harder to give them the chance to share their stories and music with the world, so they can inspire other people. The people they inspire can inspire more. It's a beautiful cycle."