See inside Gucci's art utopia in Seoul
Alessandro Michele is paying homage to South Korean culture with this new exhibition.
The cavernous halls of art galleries are one of the things we miss the most, but thankfully, the world is transforming those familiar spaces into something accessible while we're all on lockdown. In Seoul, Gucci, their artistic director Alessandro Michele and the Paris-based writer and curator Myriam Ben Salah have set out to formulate an homage to the art and culture of the South Korean capital, Seoul.
The exhibition launched a few weeks ago, on 17 April and runs until the 12 July, but as a result of the coronavirus outbreak, which has been well handled in South Korea but pretty much halted all international travel, the exhibition can now be explored online from the safety and comfort of your home.
Titled "No Space, Just A Place", and taking place physically within the Daelim Museum, the exhibition sets out to bring together brilliant work from a number of legendary Korean art institutions -- including the Boan1942, d/p, Hapjungjigu, OF, Post Territory Ujeongguk, space illi, Tastehouse and White Noise -- and five artists from around the world: Meriem Bennani, Olivia Erlanger, Cécile B. Evans, Kang Seung Lee and Martine Syms.
Within "No Space, Just A Place" lies the manifestation of multiple utopias, hypothesised and created by each individual institution and artist. Moroccan artist Meriem Bennani's involves tilted screens projected with contrasting images of everyday people and places, and abstract 3D characters. Olivia Erlanger's dream-like composition is one of the first you'll encounter on your own voyage through the exhibition. A line-up of big, industrial washers and dryers are interrupted with some mermaids, diving headfirst into the foam. Meanwhile, Lee Kang Seung has plastered the walls of his space with queer pornographic imagery, gay interest magazines and studies on queer theories and hate crimes.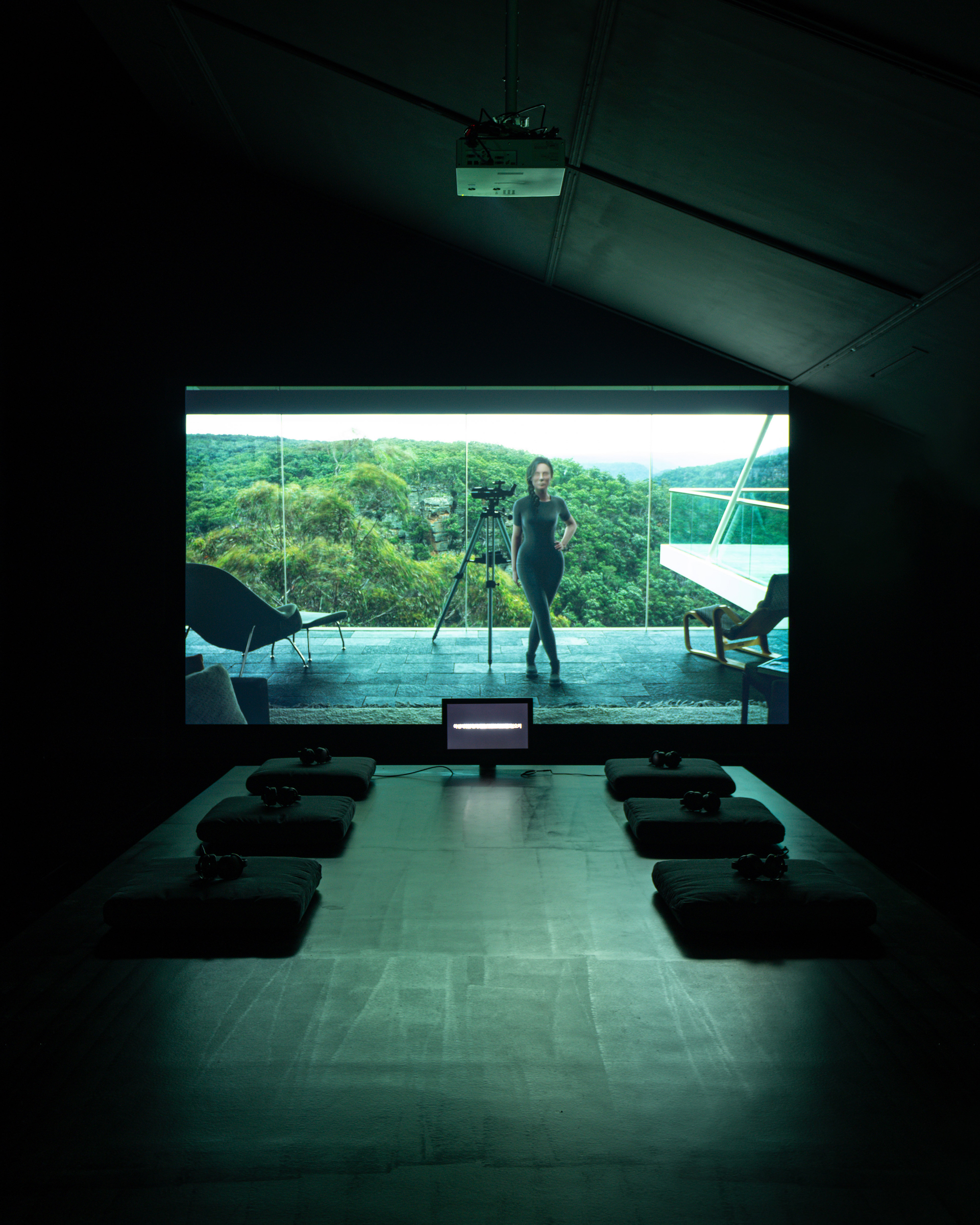 Much like in a collection by Alessandro, throughout these rooms, glimmers of hope and wonder are brought into heighten the mundanity of real life. If Seoul is too far for you to reach, click here and be transported to the world Gucci, Alessandro and Myriam have created.