Hawk Newsome: "What price will you pay for the freedom of Black people in America?"
Examining the police as the gatekeepers of white supremacy.
|
21 September 2020, 3:01pm
Hawk's story originally appeared in up + rising, a celebration of extraordinary Black voices, and is the first chapter of i-D's 40th anniversary issue (1980-2020).
i-D chronicled over 100 activists and artists, musicians and writers, photographers and creatives, in Atlanta, Baltimore, Minneapolis, LA, London, New York, Paris and Toronto.
"Search through history and you will find one absolute universal truth. That is that Freedom Ain't Free. Reflect on liberation movements like Moses leading the Jewish people out of Egypt to Nelson Mandela fighting to end the apartheid in South Africa, and you will understand that freedom comes with a cost. You may remember some names more than others, but you are fully aware of the fact that it took sacrifices to achieve freedom.
What price will you pay for the freedom of Black people in America? Do you even know what you are fighting against? I would bet the term "Racism" came to your mind. No my Brothers and Sisters you are fighting against White Supremacy. You are fighting against societal conditions and systems that are put in place to maintain the evil purpose of White Domination and Black inferiority.
White domination is demonstrated in history books when they teach children that Black history started in slave chains and not as Kings and Queens in Africa who built some of the greatest empires the world has ever known. White Supremacy is reflected in the distortion of historical figures. Look at how educational institutions teach our children that Christopher Columbus discovered America when all he did was steal land and commit genocide against an entire indigenous people. From the birth of this nation it has been White People exploiting and murdering Black people and other people of color to establish control and domination.
Eric Garner and Sandra Bland spoke out against the abuse of police power and were murdered. Dr. Martin Luther King, Jr. and Medgar Evers suffered the same fate. John Lewis was beaten and Angela Davis was hunted by the police. Colin Kaepernick was fired from his job for calling attention to police violence. Why is police violence so connected to White Supremacy? The reason is that from its inception, policing in America has targeted and harmed Black people. The early police were the slave patrols, they captured rebellious runaway slaves and docile free slaves and returned them both to bondage. Police are the gatekeepers of White Supremacy and this is why they must be abolished.
Once you get past police you will see that there is so much more we are fighting. Our failing schools are failing on purpose. Our poor health is poor on purpose. Our perpetual poverty is perpetual on purpose, as is incarceration and underemployment. All the banks, corporations, and governments know exactly what they are doing to our people and they are counting on your inactivity to allow them to continue.
My question is what price are you going to pay to dismantle white supremacy? When will you get active and pay the cost to grant freedom to the people? Will you be violent or loving? Will you teach or preach? Will you organize or strategize? Will you create or litigate? Will you write or will you physically fight? I earnestly don't care what approach you take, but for God's sake do something."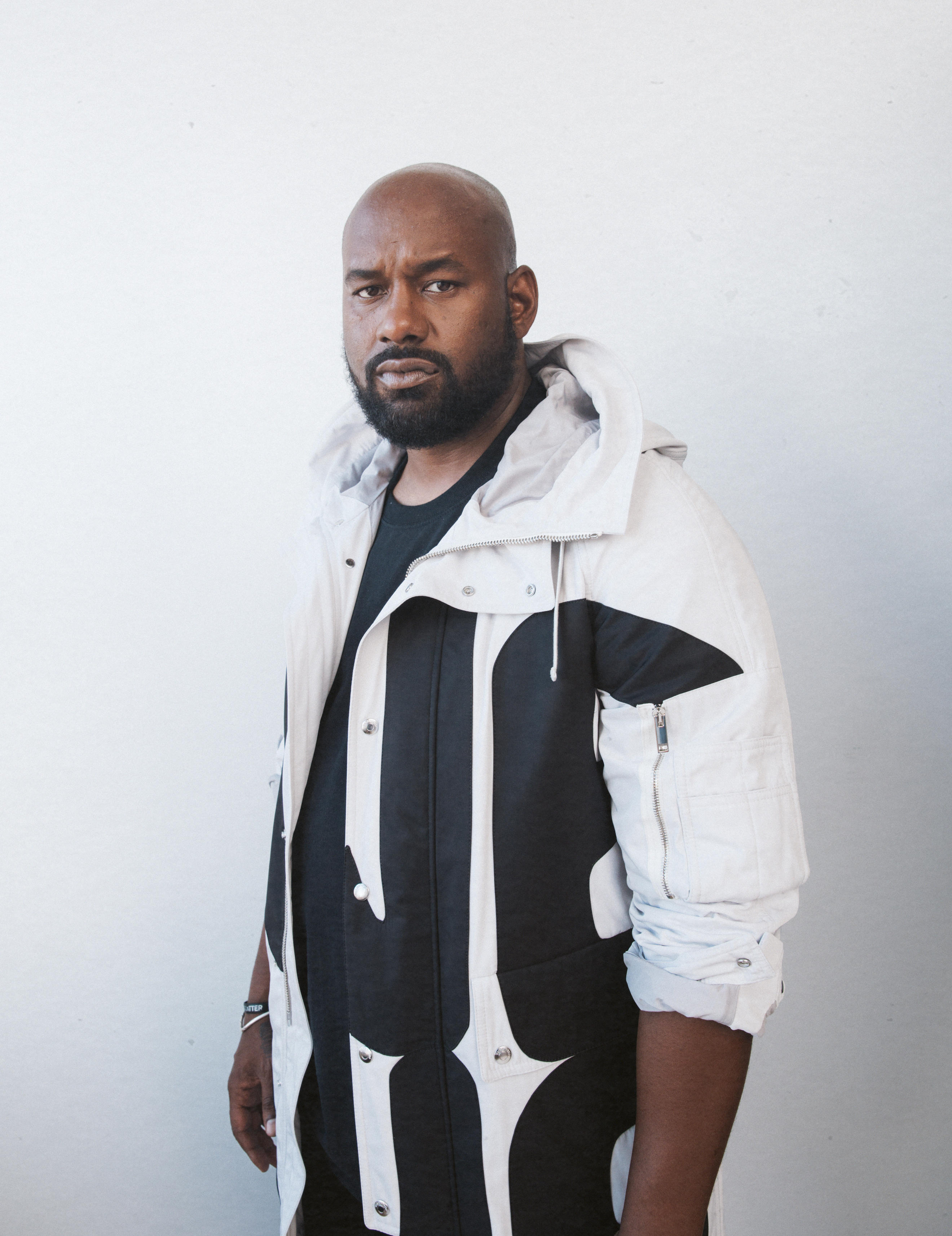 Credits
---
Photography Justin French
Styling Edward Bowleg III
Hair Suhailah Wali using JASS Products by Janel Sealy Smith.
Make-up Raisa Flowers using Pat McGrath Labs.
Lighting technician Tim Hoffman.
Styling assistance DeVante Rollins.
Make-up assistance Ashley Brignolle.
Production Casey Murphy.
Casting director Samuel Ellis Scheinman for DMCASTING.
Casting assistance Alexandra Antonova.