Saint Laurent's SS21 menswear collection is about ease and comfort
Suits for exploring deserted cities and working from home in.
|
11 September 2020, 11:50am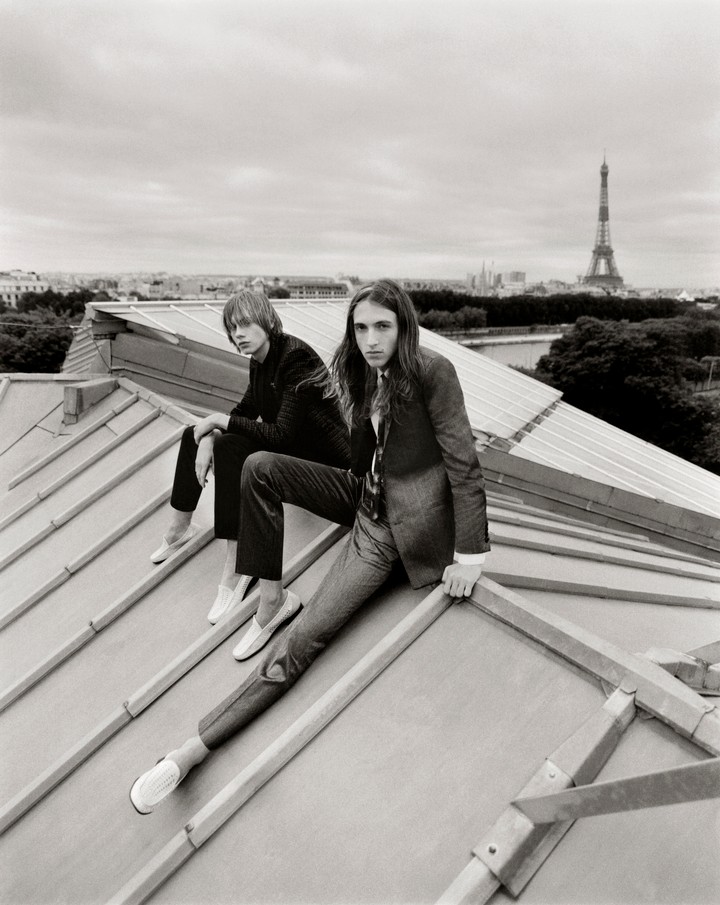 With perhaps the weirdest fashion month impending, there's a lot resting on houses to muster clothes that feel right for right now. What do those clothes look like? Some designers will try to persuade you to buy isolation-friendly tracksuits and loungewear, while others will indulge in flights of fancy to make you dream of going out out again, whenever that may be.
At Saint Laurent, Anthony Vaccarello has taken a strong stance: what he believes the world needs right now is not sweatpants. The French house showcased its SS21 menswear collection in the form of a fast-paced short film directed by Nathalie Canguilhem, full of guys parkouring across the rooftops of Paris, New York and Beijing in — wait for it — tailoring! Yes, really. Well, obviously, a tailored suit is to Saint Laurent what the Mona Lisa is to the Louvre. Saint Laurent is the birthplace of le smoking, and Anthony has drawn on that louche, streamlined silhouette since taking over in 2016.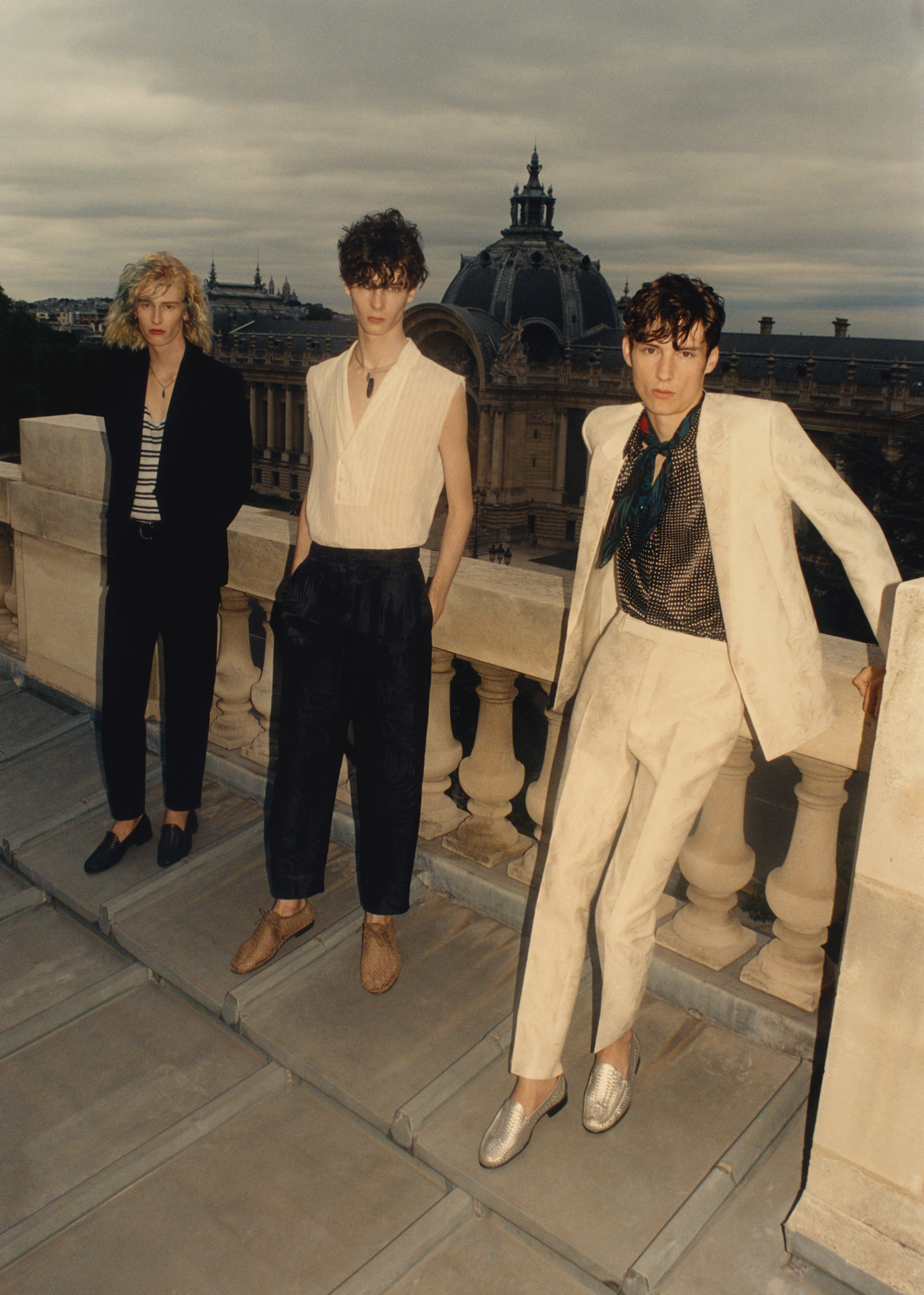 But don't be fooled. We're not talking corporate suits — who needs those when you WFH for ever. We're talking perfectly layered, laidback suits with a certain amount of fluidity and ease. Perhaps a reflection of the changing way we're all wearing clothes? Working and socialising at home, and generally seeking clothes that are more forgiving. Here were suits so comfy, so wearable, so full of range of motion that rakish boys can ostensibly traverse the dizzying heights of skyscrapers and postcard attractions in them.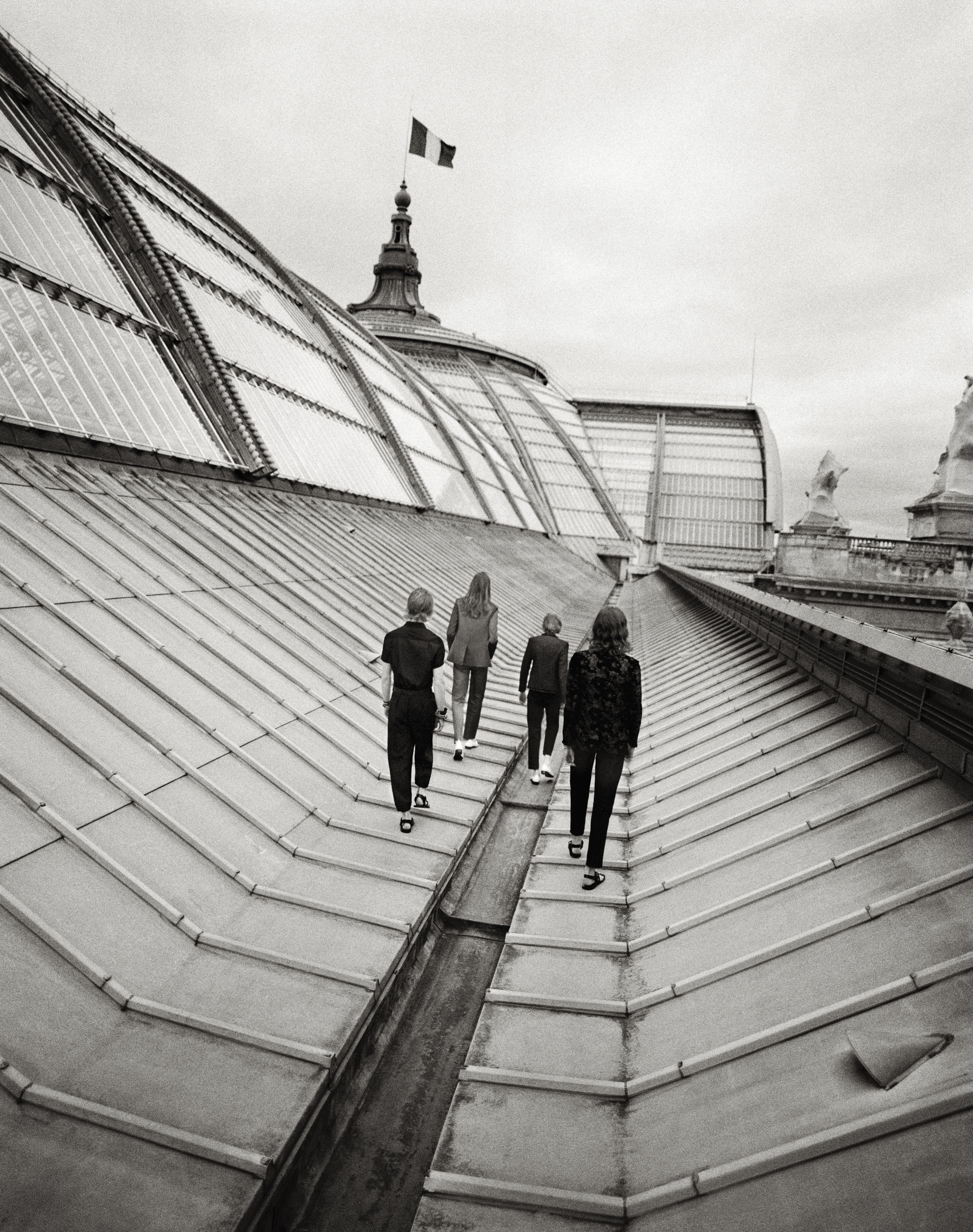 They were beautiful, too. Some intricately covered in feathers, others heavily embroidered, resembling rugs and carpets. Hawaiian shirts and tunics, crisp shorts and basket-weave sandals completed the look, nodding to that LA-Marrakesh vibe that Anthony has previously explored, but also the widespread feeling that we'd all prefer to be somewhere sunnier and sandier.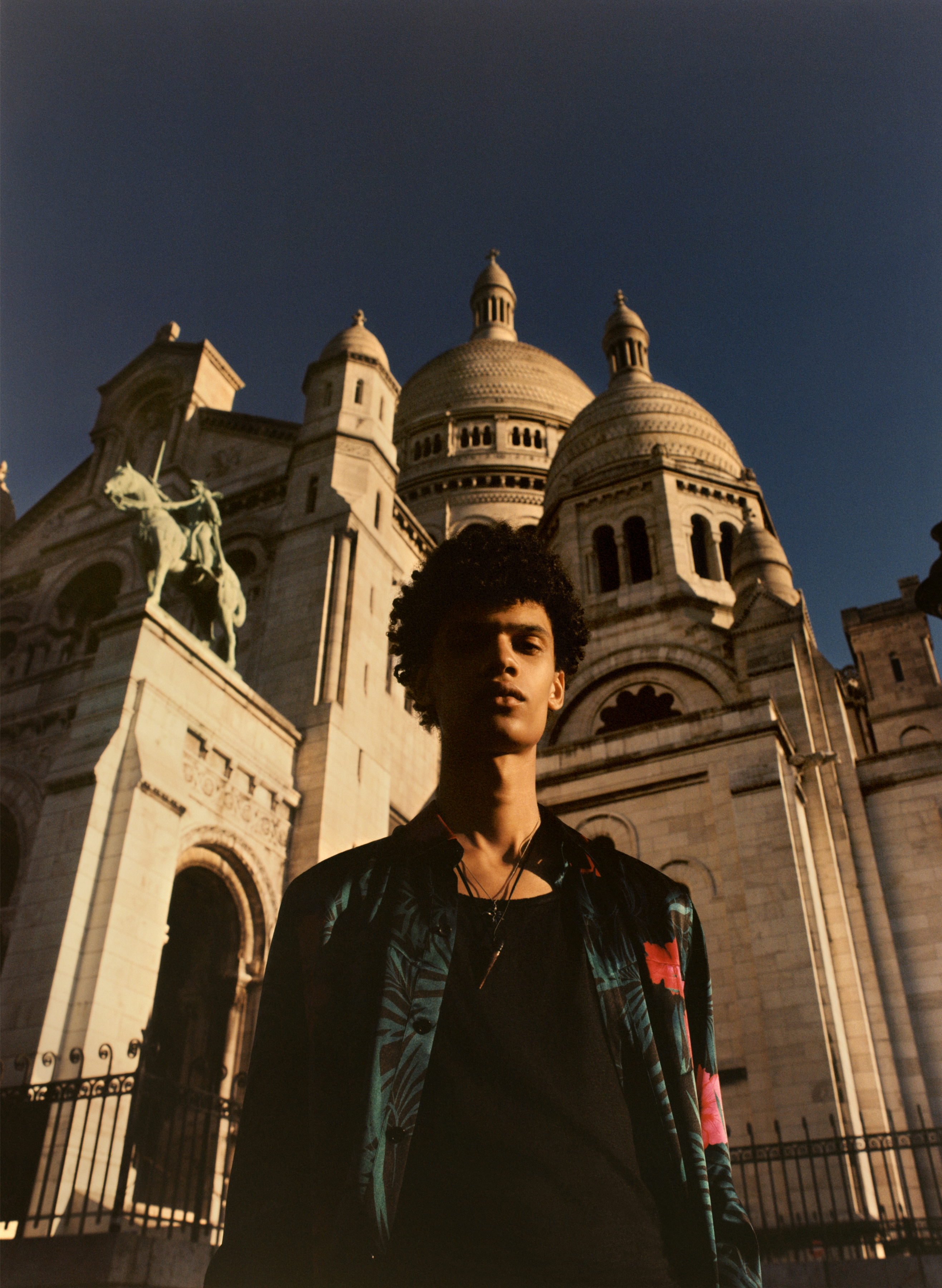 The film, titled No Matter How Long the Night Is, also marks Saint Laurent's first experiment in showing its collections digitally. Back in April, at the peak lockdown, the house announced that it planned to sit out fashion weeks for the foreseeable future, which means that it won't be presenting its womenswear in Paris next month. This could be a taste of what's to come.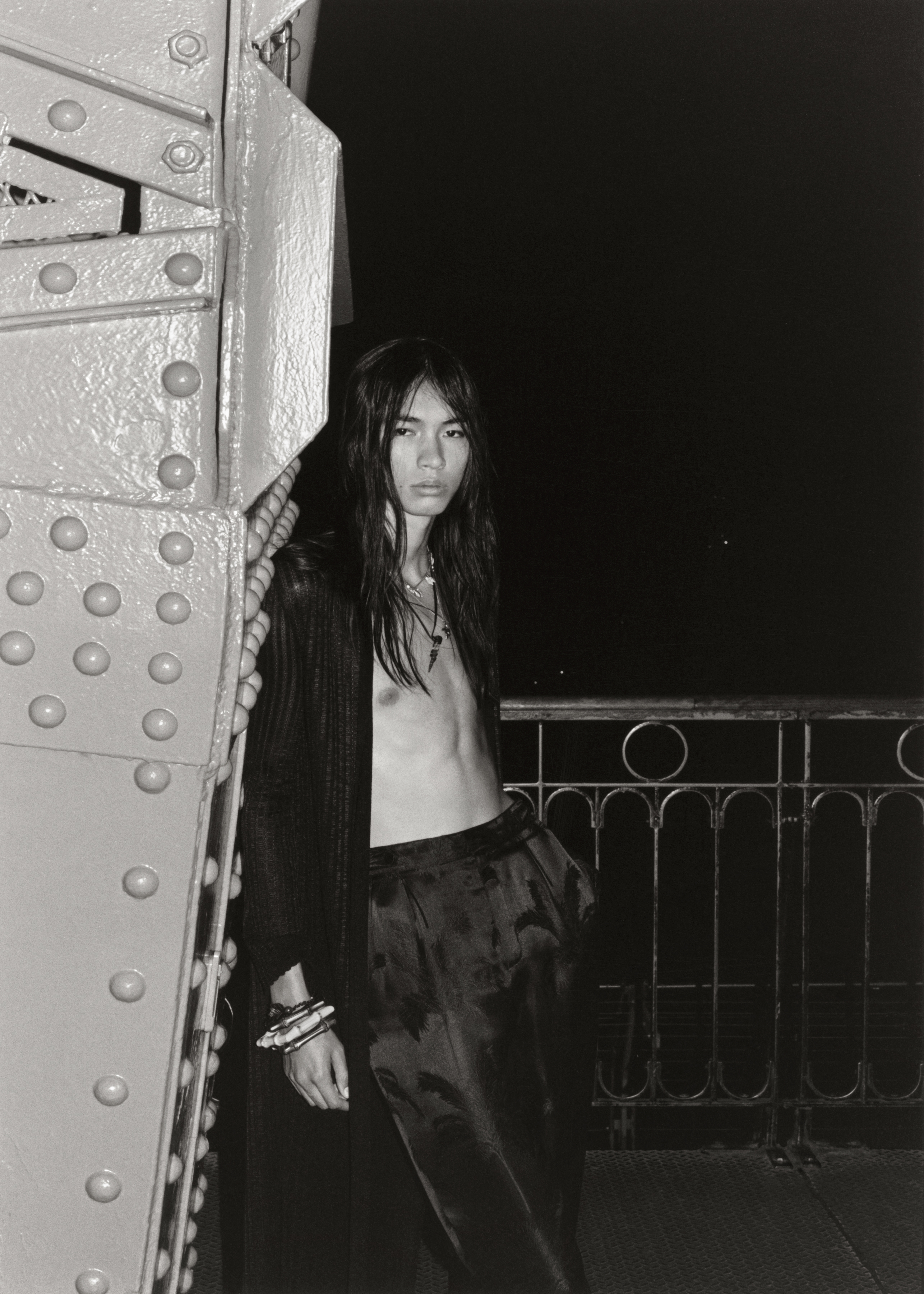 "It's about being positive, not passive," Anthony told WWD of the house's decision in April. "We have known for years that something has to change. The time is now. There is no good reason to follow a calendar developed years ago when everything was completely different. I don't want to rush a collection just because there is a deadline. This season, I want to present a collection when I am ready to show it."