Photography Joshua Woods.
Binetou Sylla: "What motivates me is to give life to Black and African cultures"
Meet the director Syllart Records, a label specialising in contemporary African music.
|
21 September 2020, 12:52pm
Photography Joshua Woods.
This story originally appeared in Up + Rising, a celebration of extraordinary Black voices, and is the first chapter of i-D's 40th anniversary issue (1980-2020).
i-D chronicled over 100 activists and artists, musicians and writers, photographers and creatives, in Atlanta, Baltimore, Minneapolis, LA, London, New York, Paris and Toronto.
"Black liberation requires an ontological critique of capitalism and an uncompromising struggle against the racial and patriarchal system. I consider myself a Black and Sahelian woman. I have chosen these identities and they inhabit me. Far from being assigned to me, they are my weapons of emancipation and I find dignity and pride in them.
This is where my Pan-Africanism comes from. In every intellectual, artistic, or musical activity that I conduct as a historian, DJ, and music producer, I try to reconcile my own personal holy trinity: economic independence, collective engagement, and a Pan-Africanist ideal.
What motivates me is to give life to Black and African cultures, their heritage, their ruptures, their fictions, their reinventions, so as to take part in the envisioning and construction of this Pan-Africanist ideal."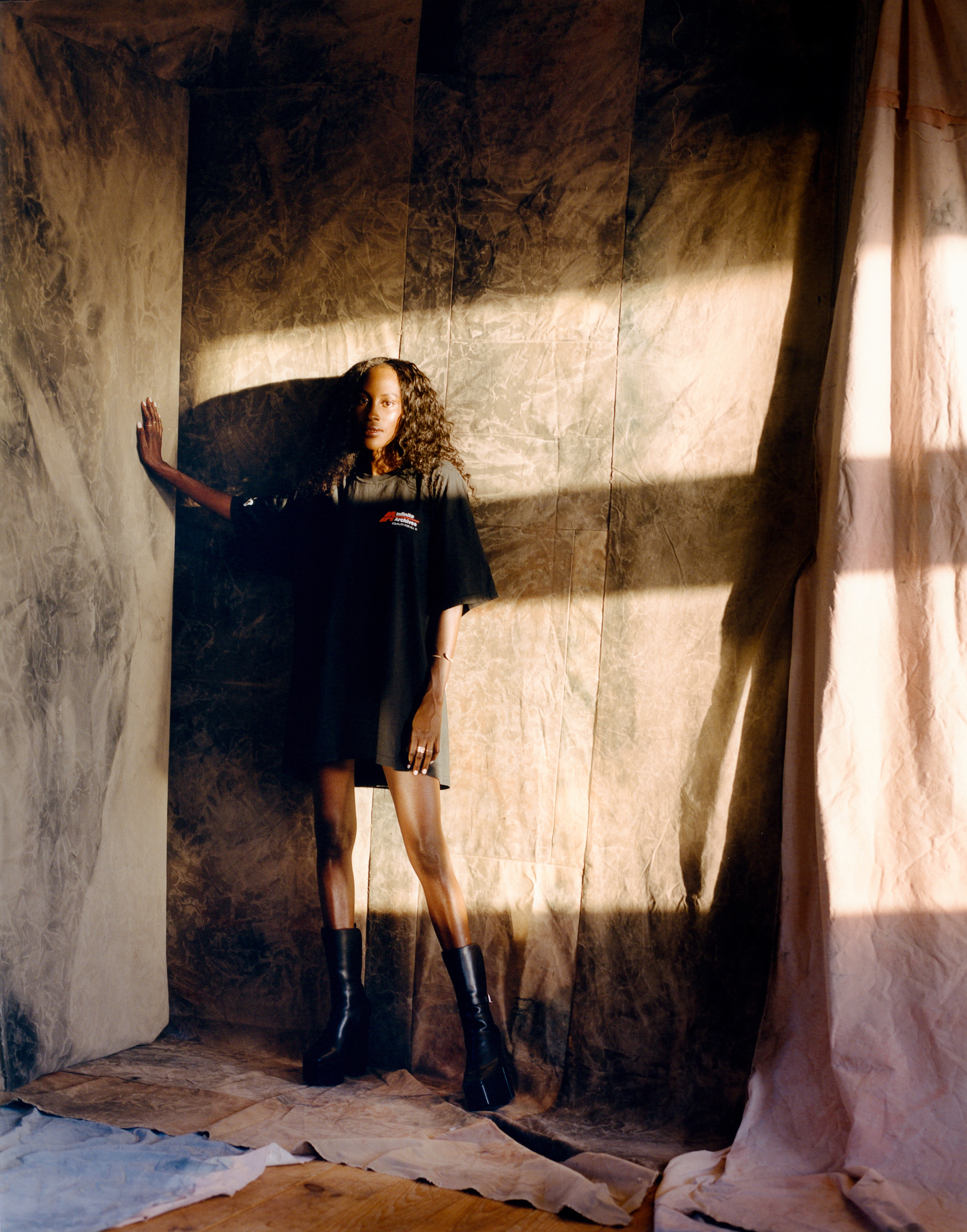 Credits
---
Photography Joshua Woods.
Styling Dan Sablon.
Hair and make-up Aurore Gibrien at Bryant Artists using L'Oreal hair and Dior make-up.
Set design Kaduri Elyashar.
Photography assistance Kyle Keese.
Styling assistance Latif Samassi.
Make-up assistance Ruben Mas.
Casting director Samuel Ellis Scheinman for DMCASTING.
Casting assistance Alexandra Antonova.
Tagged: