Everything you need to know about the Andy Warhol biopic
From the man playing the lead role to the source material it's based on.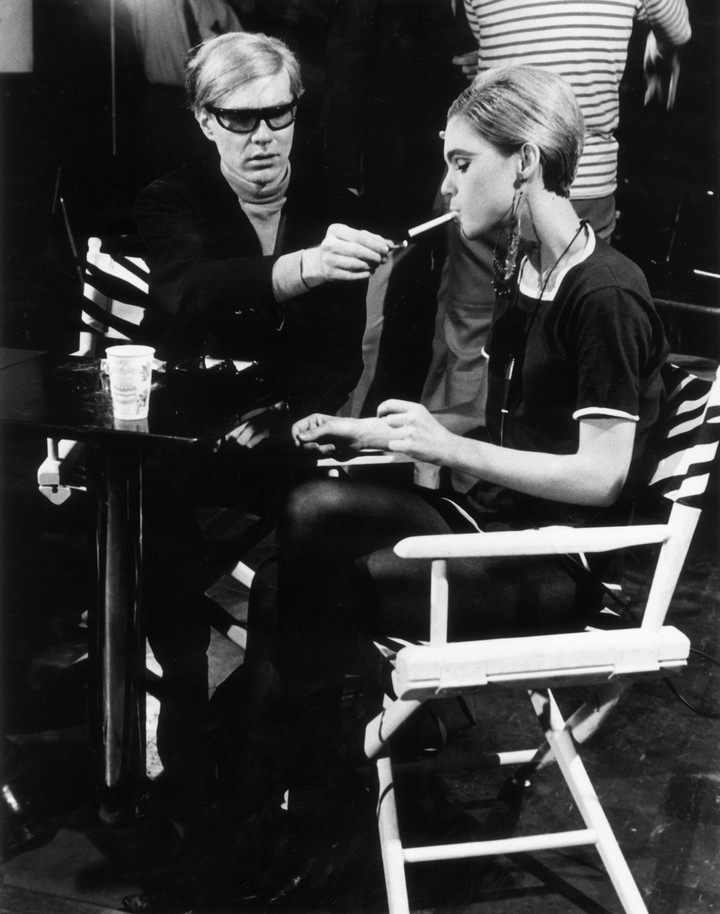 When news breaks that a biopic of one of our favourite artists is on the way, we hold our breath. After all, these things have historically been announced, or teased, and have never actually materialised. We thought that was the case back in 2016 when it was announced that a film chronicling the life of Andy Warhol in his heyday was in the works. Sure enough, years passed with little to no information about when that film might come to be, if at all.
Fast forward to 2020, and on what would have been Warhol's 92nd birthday, the man enlisted to play him jumped on Instagram to revive that four-year-old announcement. So yes, an Andy Warhol film is officially in the works -- but what should we expect from it?
Jared Leto will play Warhol
The actor assuming the role of Warhol is the Oscar-winner Jared Leto. Known best for that controversial turn as a trans woman living with HIV in 2013's Dallas Buyers Club, he's since appeared in Suicide Squad as the Joker, and in Denis Villeneuve's sci-fi sequel Blade Runner 2049. He's been attached to the Warhol project from the beginning, having bought the rights to the source material (more on that below) alongside a writer and producer several years ago.
And it will be based off a biography by one of Warhol's favourite writers
Half the battle when writing a biopic is getting the story right. Artistic license is fine, but use too much of it and you risk offending relatives of the person you're portraying or -- perhaps even worse -- their fans. In the case of this Warhol movie, the script is loosely based on The Life and Death of Andy Warhol, a biography written by Victor Bockris, one of the artist's favourite writers. Originally published in 1989, it was framed by its publishers as the "definitive chronicle of Warhol's storied life". The pair had a huge amount of respect for each other. Victor once said that "Andy taught us how to interview: Never have any questions ready. Treat it like a cocktail party". Before he died, Warhol said that Victor had "more energy than any person I know. He types like Van Cliburn plays the piano. He's always tape-recording and taking pictures. I can't keep up with him." Such an interesting, close-knit relationship means that the film has no excuse but to be true to form.
It has the same screenwriter as The Wolf of Wall Street
So Jared Leto bought the rights to Victor Bockris' book alongside two others. One of them was the famed Oscar-nominated screenwriter Terence Winter. He earned those accolades having penned the script for Martin Scorsese's high wire, money-hungry tale The Wolf of Wall Street, but he's also responsible for creating, writing and directing Boardwalk Empire. Born and raised in Brooklyn, stories about New York's cultural scene should come naturally to him. But everyone's expectations are understandably high.
And will be headed up by one of Hollywood's leading biopic producers
To ensure this biopic goes off without a hitch, it's set to be overseen by Michael De Luca, who has a history of producing films about real life people. Not only was he one of the main producers on David Fincher's Facebook movie The Social Network, but he's also instrumental in the making of the iconic 'I am the captain now' meme, having produced Captain Phillips as well. Jared will be working alongside him with a producers credit too. Oscar buzz? We wouldn't be surprised.
It won't be a low budget indie
To buy the rights to someone's life story or intellectual property is often really costly, but exceptions are made when the right people are behind the camera. Regardless of the talent lined up (it's worth mentioning that the film doesn't yet have a director attached), The Hollywood Reporter are saying that this Warhol biopic will be "a strong mainstream project with prestige credentials". Think something along the lines of Rocketman or Bohemian Rhapsody.
As for a release date? Nothing's set yet
While things seem to be in motion, in terms of cast, crew and script, it's still set to be some time before this movie about Andy Warhol's life hits cinemas. The only thing that seems certain is that Jared Leto and his cohort of co-producers will be gunning for awards glory with this, so expect it to arrive around fall time at some point in the next few years. Be patient! It'll all be worth it.
Tagged: