7 of Carla Bruni's most iconic outfits
The Italian-French supermodel paved the way for this decade's Insta-model style.
Carla Bruni wears many hats: France's foremost supermodel, acclaimed singer-songwriter, and, briefly, France's First Lady. During the late-80s and 90s, Carla modelled for some of Europe (and America's) most acclaimed fashion houses, becoming a favourite of Gianni Versace, Miuccia Prada and Karl Lagerfeld, among others. She's worn some of the 90s most glam runway looks: a velvet skirt suit for Dior, a white winter wonderland look at Lanvin, bondage corsetry for Versace, Claude Montana's slinky evening gowns. Her personal style is equally as glam and has served as a blueprint for this decade's set of Insta-models. Think slinky mini dresses, lace-up catsuits, shearling chubby jackets, low-rise leather pants and more. As the singer releases her new self-titled album, we chart Carla's career through a selection of her best looks over the years.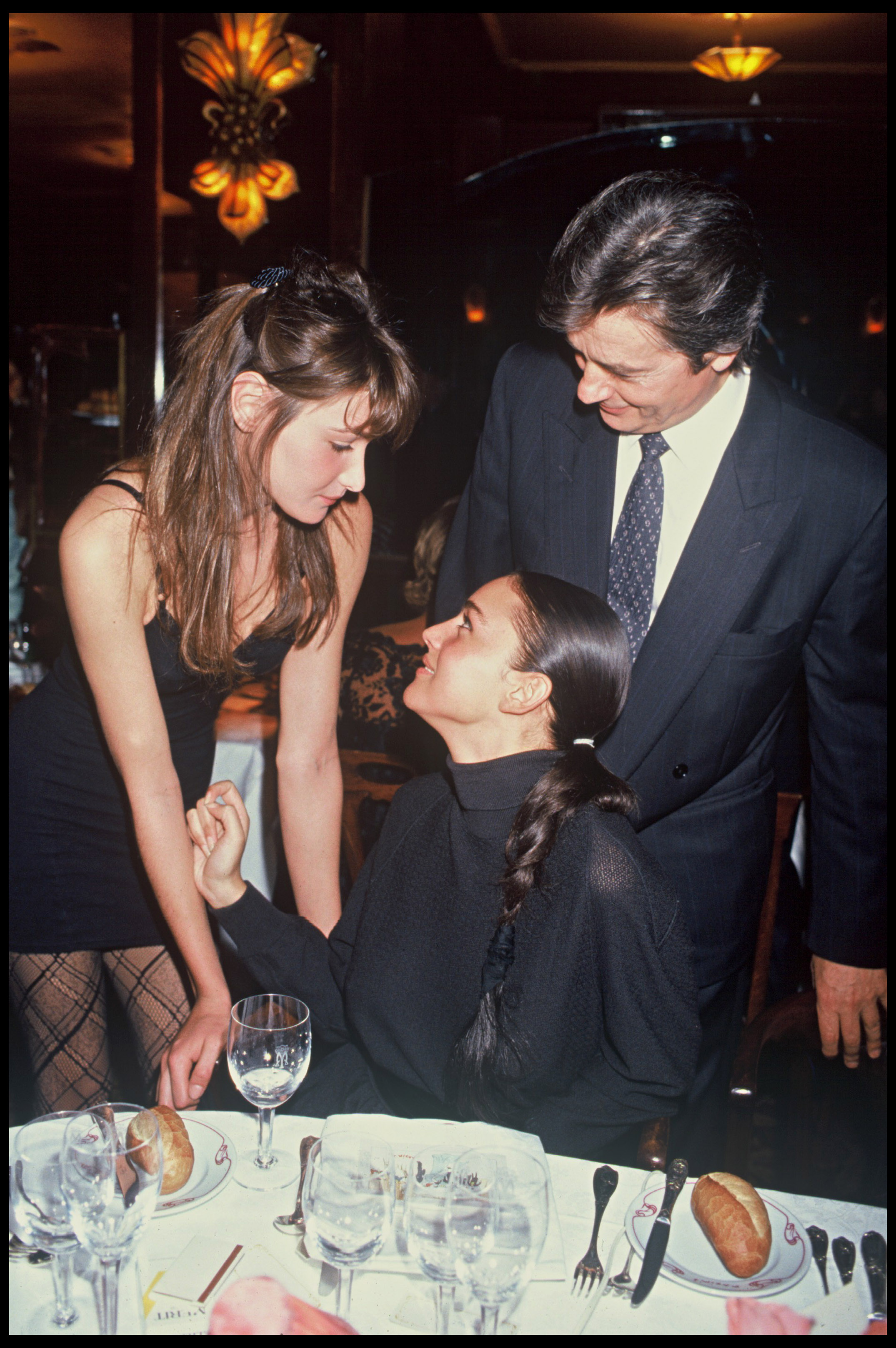 At an Elle dinner, 1988
Name a more iconic trio. Just a year into her career, Carla attended a party for Elle Magazine, where she had this encounter with fellow Italian, actress Monica Bellucci, and French actor Alain Delon. Just a year prior, in 1987, Carla signed with City Models and was chosen by Guess to front the label's denim campaign. Since, she's gone on to face the campaigns and walk the runways of iconic houses such as Chanel, Givenchy, Jean Paul Gaultier, Sonia Rykiel and more. Here, Carla wears a slinky cami dress with cross-hatch tights, hair half-done in a silky bow — the perfect party look for a supermodel in the making.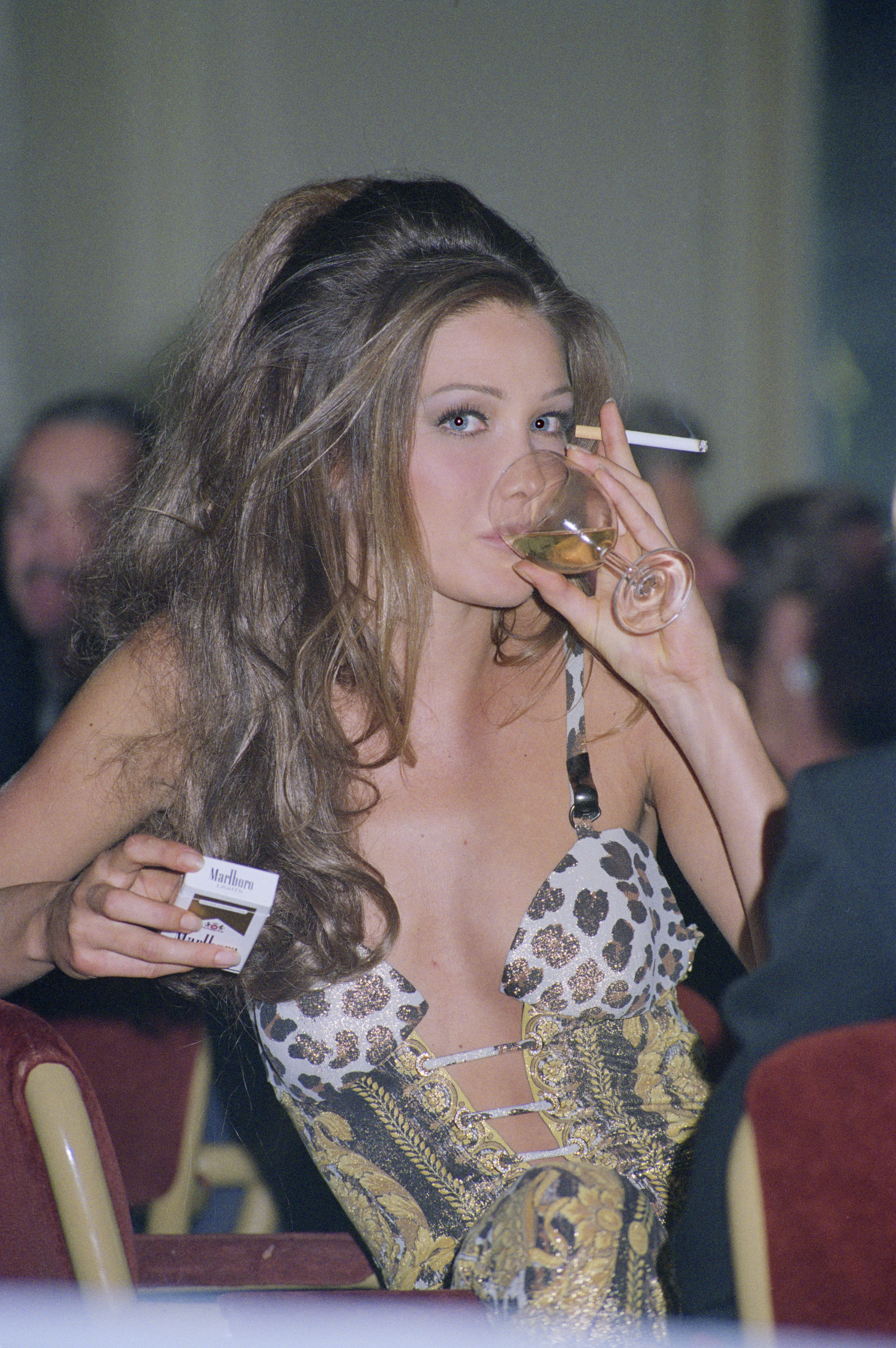 At the Save the Rainforest gala dinner, 1992
It's hard to believe this iconic image doesn't belong to an editorial shoot, say in the pages of French or Italian Vogue. In 1992, the supermodel was — candidly — photographed at a charity gala wearing this strappy glittered Versace jumpsuit, Marlboros and white wine in hand. Note the perfectly tousled up-do, as well. A look — and image — for the ages.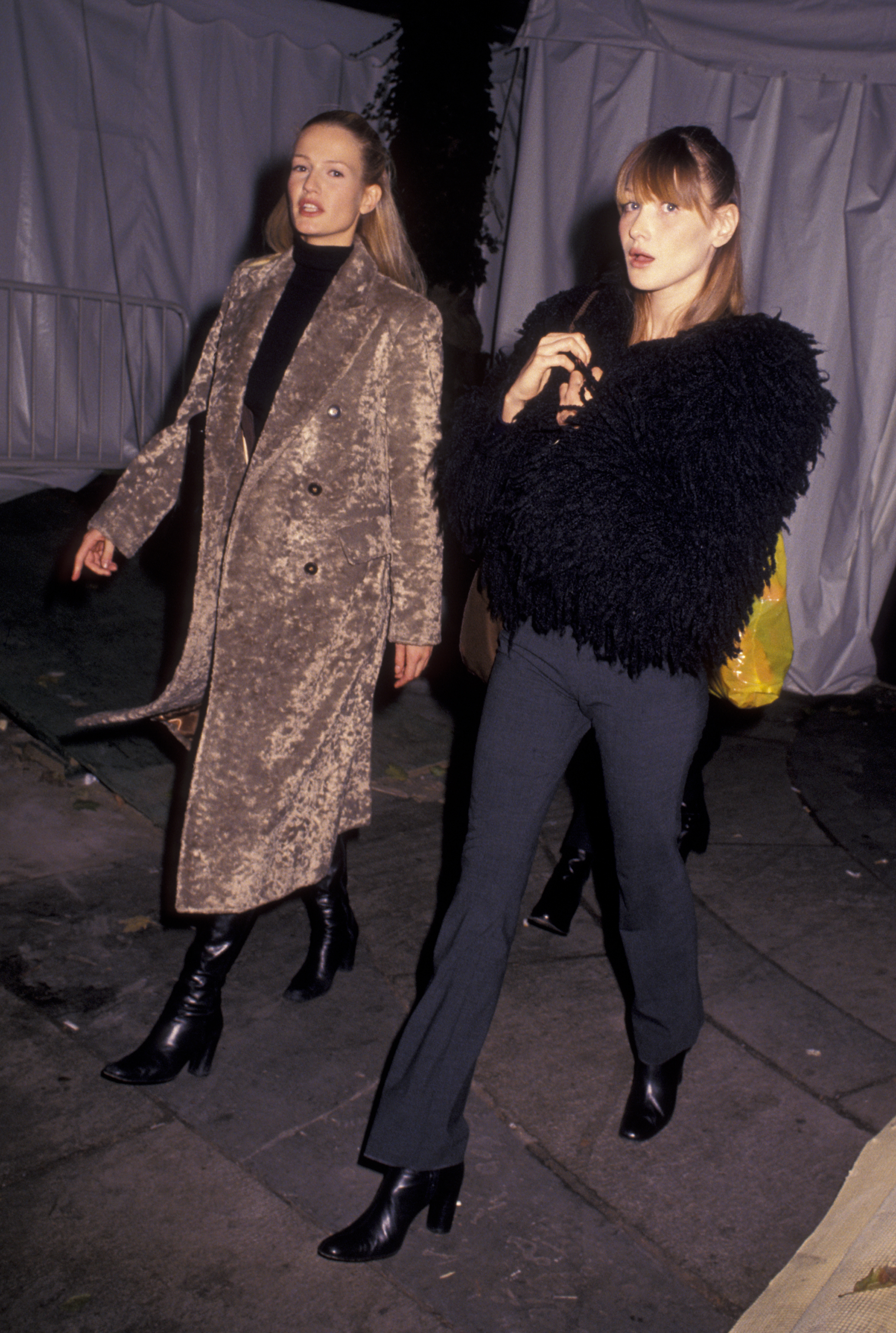 After the Seventh on Six Fashion Show by Isaac Mizrahi, 1993
To modelling agency events, magazine launches and runway show afterparties, Carla preferred a high-glam vibe. And her model-off-duty looks aren't that far off: a bit more low-key, but still polished. After walking the runway for Isaac Mizrahi in 1993, Carla left the event wearing a cropped shearling jacket, fitted stretch trousers and heeled boots. It's clear to see that this timelessly chic look has served as inspiration for this decade's Insta-models, as well.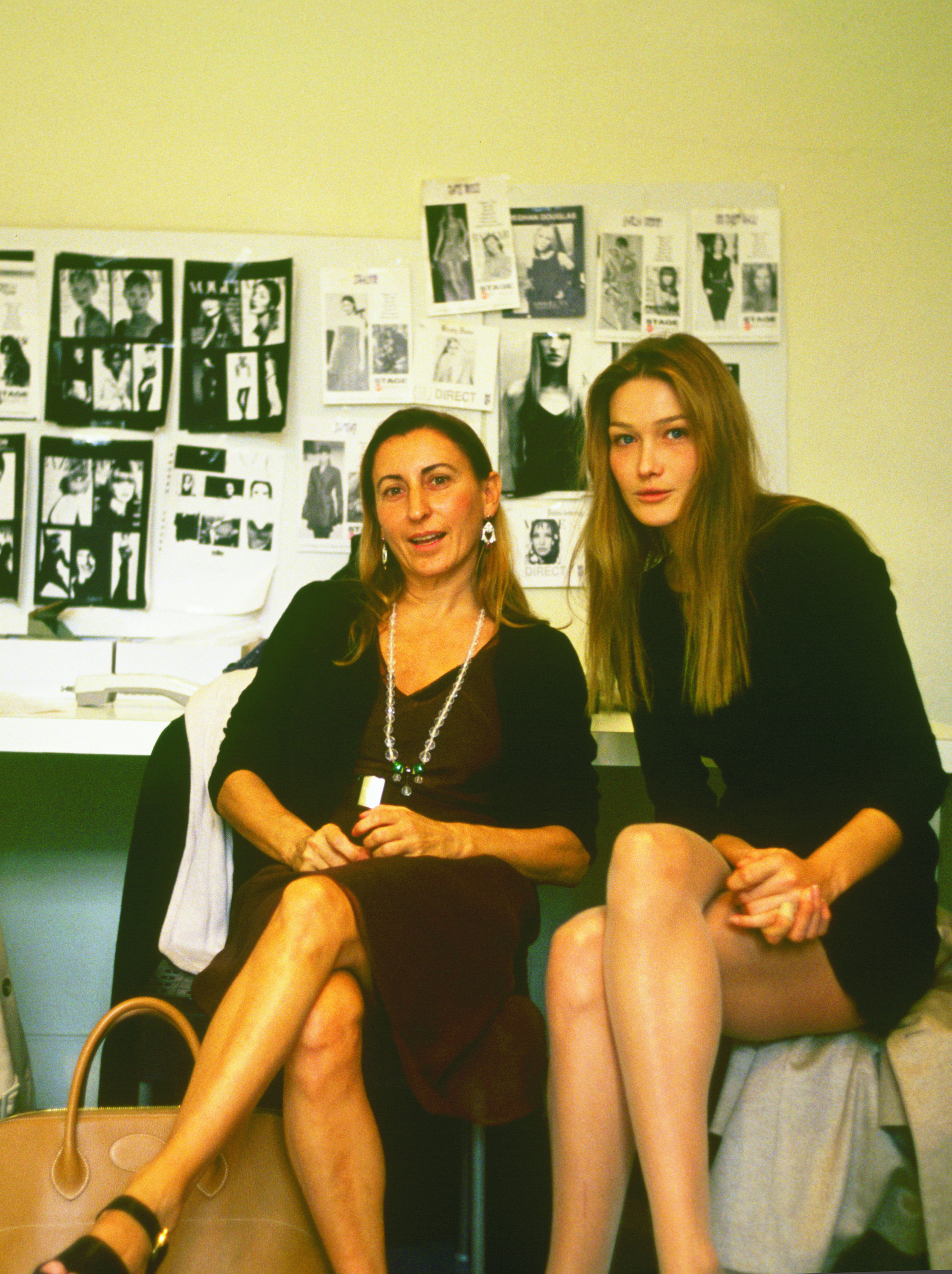 At fittings with Miuccia Prada, 1994
With her classic looks and natural poise, the Italian-born model became a favourite of one of her home country's most prestigious fashion houses, Prada. She faced the label's (presciently) cottagecore-leaning spring/summer 93 campaign, lensed by frequent collaborator Steven Meisel. Here, she poses during a fitting for the brand's spring/summer 95 collection with Miuccia, herself. While Carla's runway look that season — a sheer organza halter dress with high-rise briefs — is iconic in its own right, her fittings outfit — this black sweater dress — represents the effortlessly elegant look she would become known for in her personal life.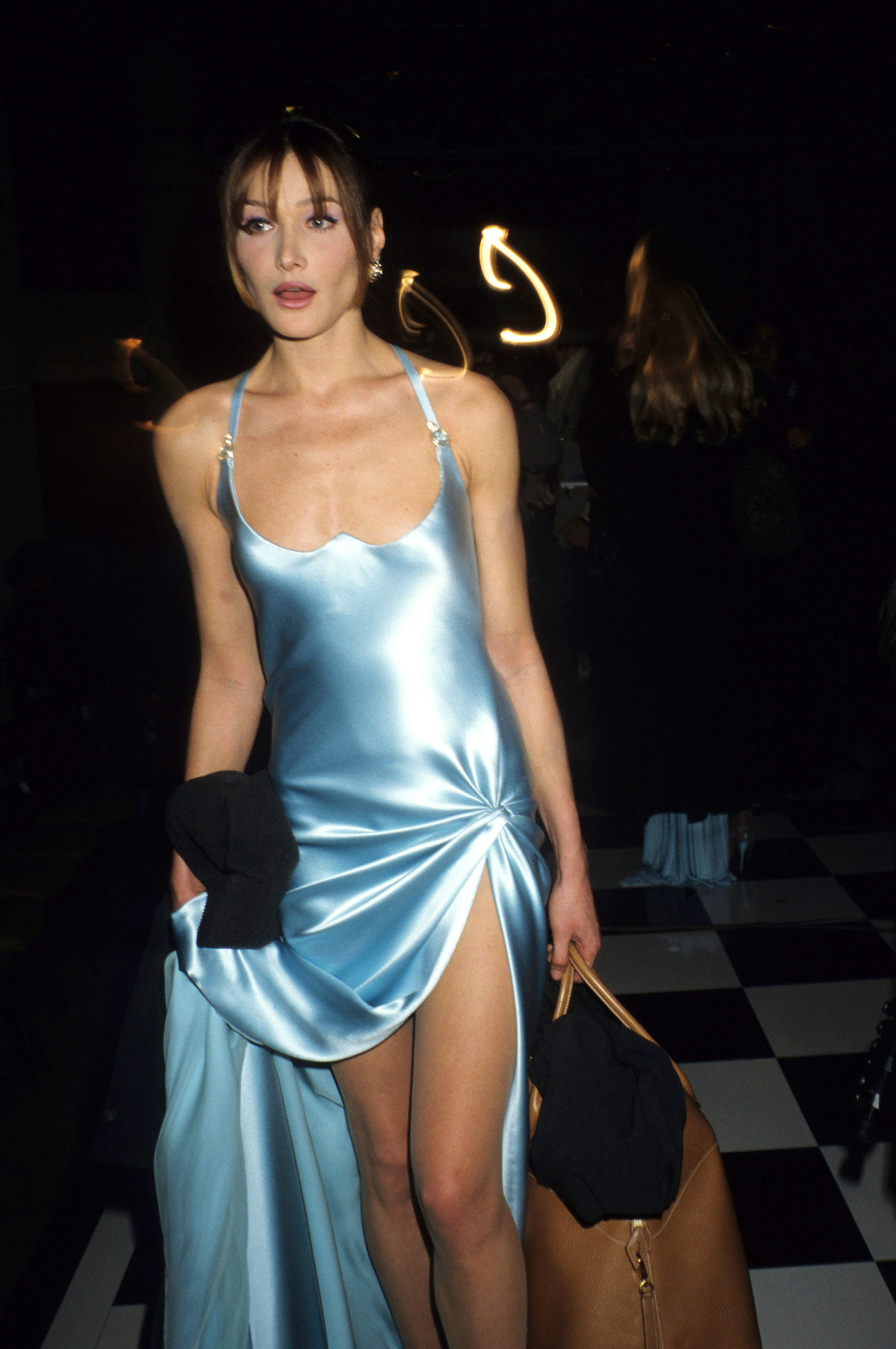 At a party for Versace, 1995
Carla may have also been the favorite face of another of the 90s most famous Italian fashion designers, Gianni Versace. The super walked nearly every single one of Versace's shows from 1990 until she resigned from modelling in 1997. Carla served as the face for the house's diffusion line, Versus, in 1992, and even came out of retirement to walk for the label's supermodel bonanza runway showing during the spring/summer 18 season. She also frequently wore the house's extravagant gowns to galas and parties, like here, where she wears one of Versace's designs to an afterparty thrown by the house. Made from luscious blue silk satin, the look is similar to the one Carla wore on the label's spring/summer 95 catwalk.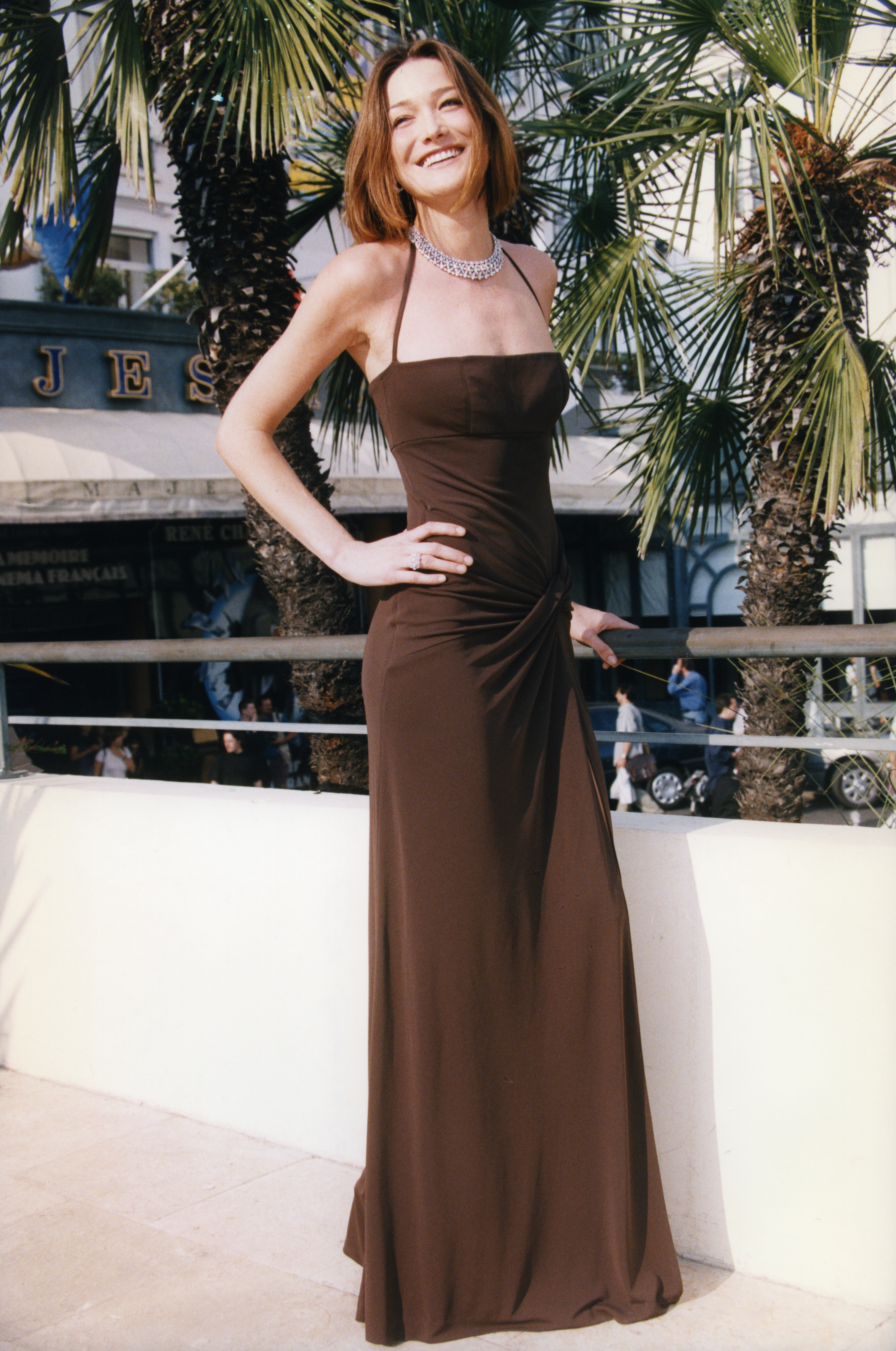 At Cannes Film Festival, 1998
Are you really a French celebrity if you don't show up to the Cannes Film Festival red carpet at least once? The country's definitive supermodel, Carla attended the iconic film ceremony in 1998. To the photocalls, she wore a slinky draped jersey dress — a look that would become her signature throughout the latter half of the 90s and into the new millennium.
On the cover of Quelqu'un m'a dit, 2002
In 1997, Carla retired from modelling to focus on music full-time. She launched her musical career writing songs for French singer-songwriter Julien Leclerc's album Si j'étais elle (2000). Two years later, she dropped her own debut Quelqu'un m'a dit, which ended up selling over 2 million copies. In 2004, she won the Award for Female Artist of the Year at the Victoires de la Musique, the French version of the Brits or the Grammys. And this year, Carla returns with a new self-titled album, out today. Throughout her musical career — from concerts to photoshoots — Carla toned down her glam look, opting for much more laid-back fare. Think Jane Birkin, in simple T-shirts, bell-bottom jeans and boho vests.