Meet the class of 2020 participating in the first ever online global design graduate show
ARTSTHREAD are giving students the opportunity to showcase their portfolios online this summer -- see their work here.
Photograph Aubrey Richey
i-D has teamed up with ARTSTHREAD to give students of the class of 2020, in any art or design undergraduate or postgrad program, a chance to showcase their work this summer, as part of the first ever online global graduate showcase. Now, we've got some more entries to share with you, with students from all over the world, from Accra to Singapore. The competition is open to all creative disciples from visual communication, art and fashion to product design, photography and film.

You can still enter, and ARTSTHREAD will be accepting portfolios until the 31st of July. For more information on the competition details and how to make the best creative process portfolio please go to the competition page here for GDGS 2020.
Here are some of our picks - talking from their temporary workspaces in their homes -- meet Angie in Hong Kong, Aubrey in Philadelphia, Deladem in Accra, Andrew in London, and Jia Yi in Singapore. They are the future, whether it be fashion, animation, or industrial design, on what seems like the cusp of a whole new era.
Angie Chan, 25, Fashion Promotion and Imaging BA Hons, HKDI/UCA, Hong Kong
Where are you? Describe your work space.
I'm in Hong Kong. My work space is the home of my family of four, an apartment flat. I work in the living room and my room mostly. In the living room, I have just enough space to set up a T-shaped stand. I use big metal clips to hang on a backdrop. Sometimes I shoot images facing the sunlight, sometimes facing the corridor, it depends on what I'm shooting. My lighting comes from white LEDs and warm-light table lamps from IKEA and a ring light with both tones. My home and especially my room are messy and full of stuff, because I like to keep beautiful things; things that would be useful for styling when I go out and also for my shoots.
What is the name, theme, concept and final outcome of your graduate project?
Awakenings. The theme is self-an exploration of identities by stepping into someone else's shoes, which is why I decided my graduation project would be a body of self-portraits. I have explored my own identities, those of my opposite sex and LGBTQ. When I create, I research the backgrounds and give stories to the characters and the scenarios. In the shooting process, I find myself channeling the energy of the people I want to explore and become the instrument of my thoughts and emotions. The concept is to bring forth ideas and images that were left unnoticed. I would like to bring exposure and raise awareness about issues that need to be discussed.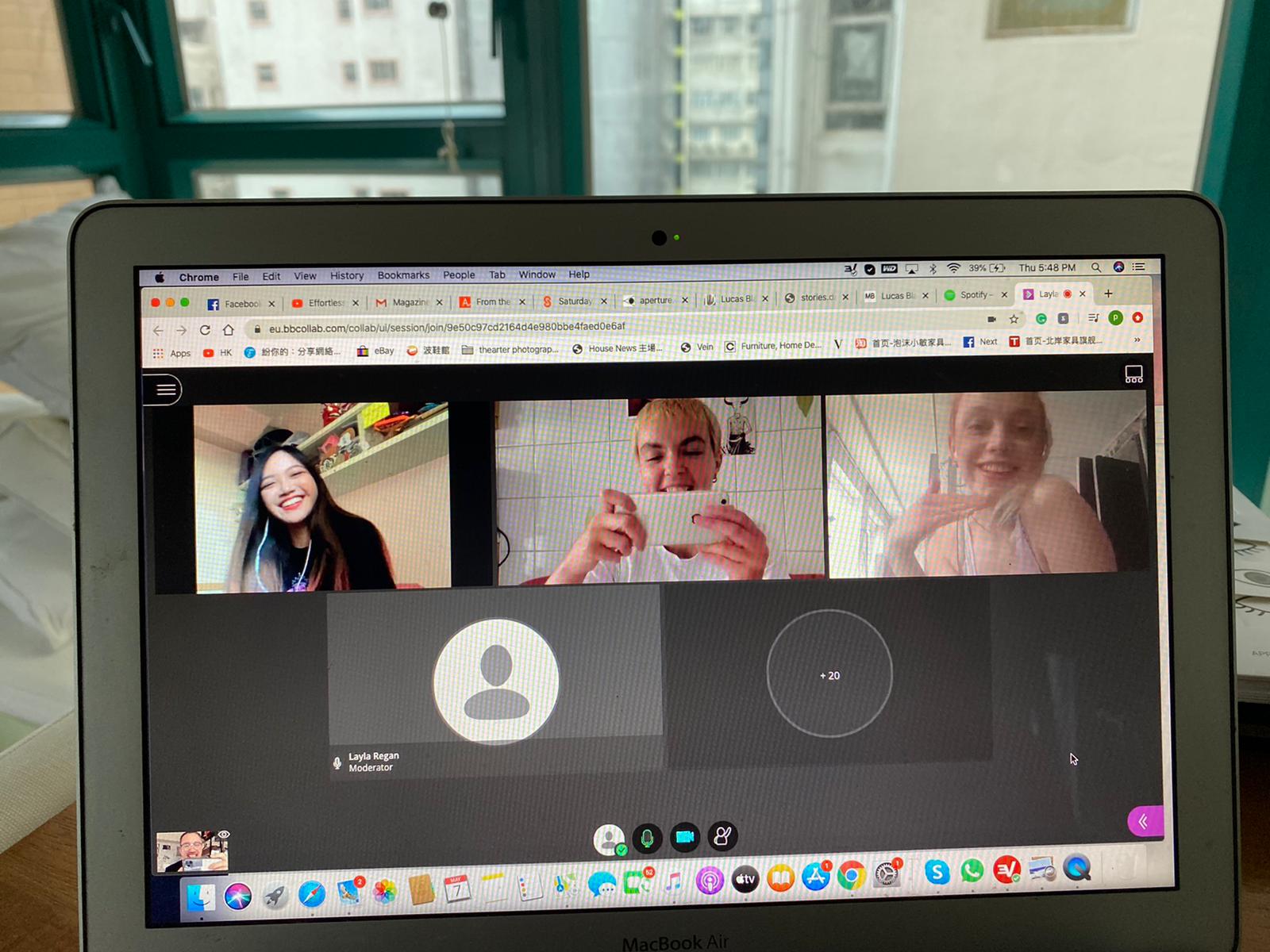 Has the pandemic changed your graduate project? If so, how?
Yes definitely, since I live right next to the country from where the pandemic came from; staying healthy became my top priority. So I started social distancing from the end of December and it has prevented me from going outside for inspiration for a very long time. We have had more access to international practitioners and lecturers because they were also in lockdown. Heather Glazzard and Nora Nord, Lara McGrath, Sean K from Vogue Hong Kong, and Hong Kong based editors like Joey Chan, the founder of Madame Figaro HK. These people inspired my work to move from studio to made at home, Heather and Lara inspired me to take self-portraits and change the concept from purely female to LGBTQ and change from negative to positive.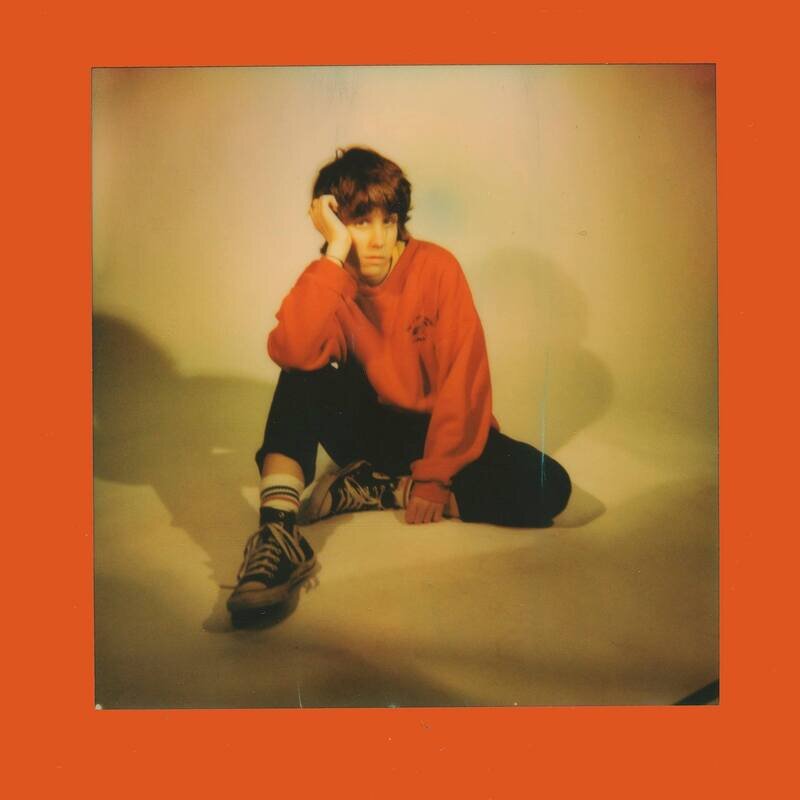 Aubrey Richey, 29, Photography BFA, The University of the Arts, Philadelphia
What's it like working without your university's technical support? Have you had to innovate left to your own devices?
It's a huge bummer! I had such a routine down. I lived in an apartment that was less than a five-minute walk away from my school, and I'd go there ALL the time to use their technical resources -- all times of the day. I used their scanners, printers, etc. constantly, and always saw a familiar face there while doing so. I miss that a lot. Now, fast forward a few months, I haven't printed anything, but I did invest in my own scanner to scan my negatives.
What's one thing that has helped you get through the past few months?
The Mamiya RZ67 (old medium format film camera) that I have rented out from my school still. I luckily rented this out right before the pandemic caused schools to close, so I got to use it throughout the pandemic even though it's not technically mine. It's going to be hard to return it though, not going to lie - it's my baby now. Also! This is silly but the Nintendo Switch game Animal Crossing has been a cute and relaxing little outlet for me. I never played any games in school, I was too busy, so it's been nice unwinding with something like this, and using it as a break from social media/the news. I'm creating a virtual island with virtual animal neighbors. It's sweet! Sorry that's two things!
What do you wish someone had told you at the start of your graduate project?
Nothing. I wouldn't have wanted to know how it was going to pan out, because that would've bummed me out and I wouldn't want to start a project knowing the end was going to be like this. I'm glad I got a chance to start this project in a world with no pandemic happening. I took tons of photos and felt excited and inspired and because of that I made a great project and I wouldn't have wanted it any other way.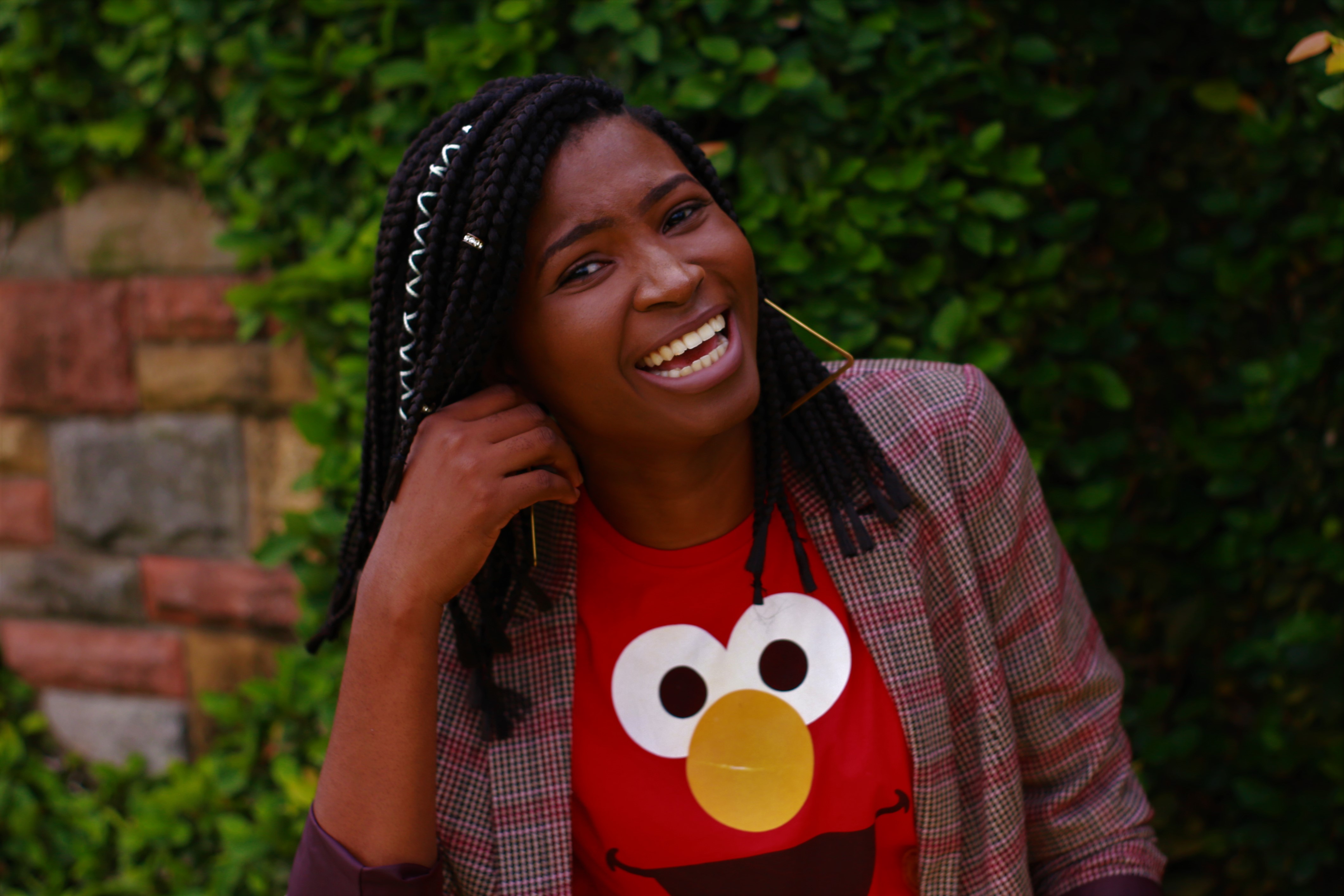 Deladem Laetitia Midekor, 27, Fashion Design BA, Radford University College, Accra
Where are you? Describe your work space.
I am based in Accra Ghana. I work from home, my living room doubles as my workspace. The dining table serves as my cutting table; I own an industrial sewing machine, a display dummy and accessories.
What's one thing that has helped you get through the past few months?
Firstly, the sheer presence of my family was enough to keep going; I had to be strong for them. Secondly the desire to see my designs come to life fuelled me to work harder to achieve the goal. Pursuing a career in fashion has been one of my biggest dreams and something which my family would be proud of.
What's it like working without your university's technical support? Have you had to innovate left to your own devices?
Normally I am the type that likes physical interaction so, the absence of direct supervision was a challenge for me. However I am firm believer in research and this helped in upgrade my skills set and meet deadlines. This process was instrumental in my ability to meet deadlines.
What is the name, theme, concept and final outcome of your graduate project?
My collection is called Phases of Water and focuses on the transition and transformation of water from one state to the other. Water changes its forms to adjust to the temperature around it.
To me this collection named Phases of Water simply means 'Faces of Women' -- a poem written in an unique way to praise women. Water is vital to human existence and so is a woman.
Water can be what ever it wants: vapour, frost, ice, snow -- so can a woman. Water, now more than ever, is an inspiration to anyone of us. Teaching us how to adapt to various conditions in life, such as this pandemic.
What are your hopes for the future?
To start and build a successful fashion house that creates equal opportunities for artisans, creatives and designers across the continent.
Jia Yi Quek, 20, Fine Art Diploma, Nanyang Academy of Fine Arts, NAFA, Singapore
Where are you? Describe your workspace.
I rent a small room in Singapore. Therefore, I usually make and store my artworks in school. In NAFA, we were given opportunities to use almost all the facilities. Me and my friends usually stay at school till 11pm when the school closes to make artworks. Sometimes we will have some supper after school, and this is one of my best school life memories.
What is the name, theme, concept and final outcome of your graduate project?
I titled my work "Tied Knot". Tied Knot is a series of 3 photographs showing the transformation one might encounter through marriage. The works act as mediums to portray women before marriage; during the Chinese Combing Hair Ceremony (上头 shàng tóu): and the uncertainty during marriage life.
Tied Knot hopes to look at the story of the female spirit Pontianak and the Chinese marriage culture as a starting point for further discourse through the social layers of old practices/beliefs as a way to open up a discourse about power and gender in Malaysia, allowing the viewers to reflect and discuss the "function" or the social ideology of women's roles.
Has the pandemic changed your graduate project? If so, how?
It has definitely had some impact on my project. As I am working with an organic material (banana blossom), covid-19 means I cannot use the space in school to store and study it. As I am renting a room and staying with the landlord, I had to move forward my ideas and use the existing materials and documentation that I already had, to complete my work. It was a challenge as well as a great experience for me. As I am looking back at my final work, I think it has been a positive progression and the work is better than all my previous experiments.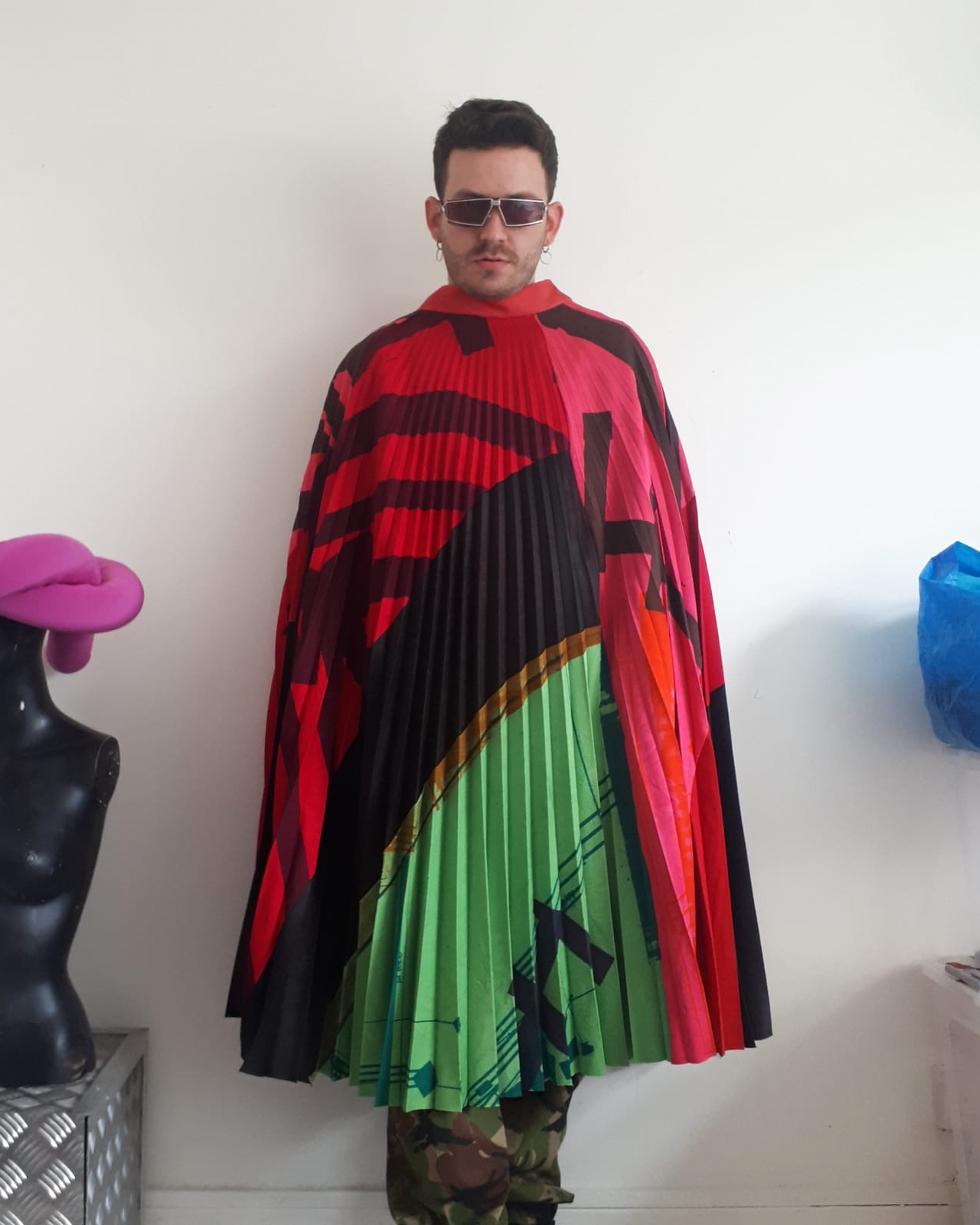 Andrew Culloo, 27, Fashion MA, Royal College of Art, london
Has the pandemic changed your graduate project? If so, how?
The pandemic has like many others affected my practice in so many ways. The most obvious is not being able to access the workshops, which is crucial to my practice. Luckily I have been very productive when we were not in lockdown and were at university. I have learned to work with my limitations and also most importantly I have learned to edit the work I have made, which results in a stronger and clearer end
What do you wish someone had told you at the start of your graduate project?
It's only the beginning when you finish your studies and make quick decisions!
What are the most positive learning outcomes from this process?
Be confident with the work you already have
What are the challenges of showing your work online?
My work is all about texture and the physical, so this is the challenge of showing my work online, but I have learned to be very clear with what I am showing, to make my message as strong as possible.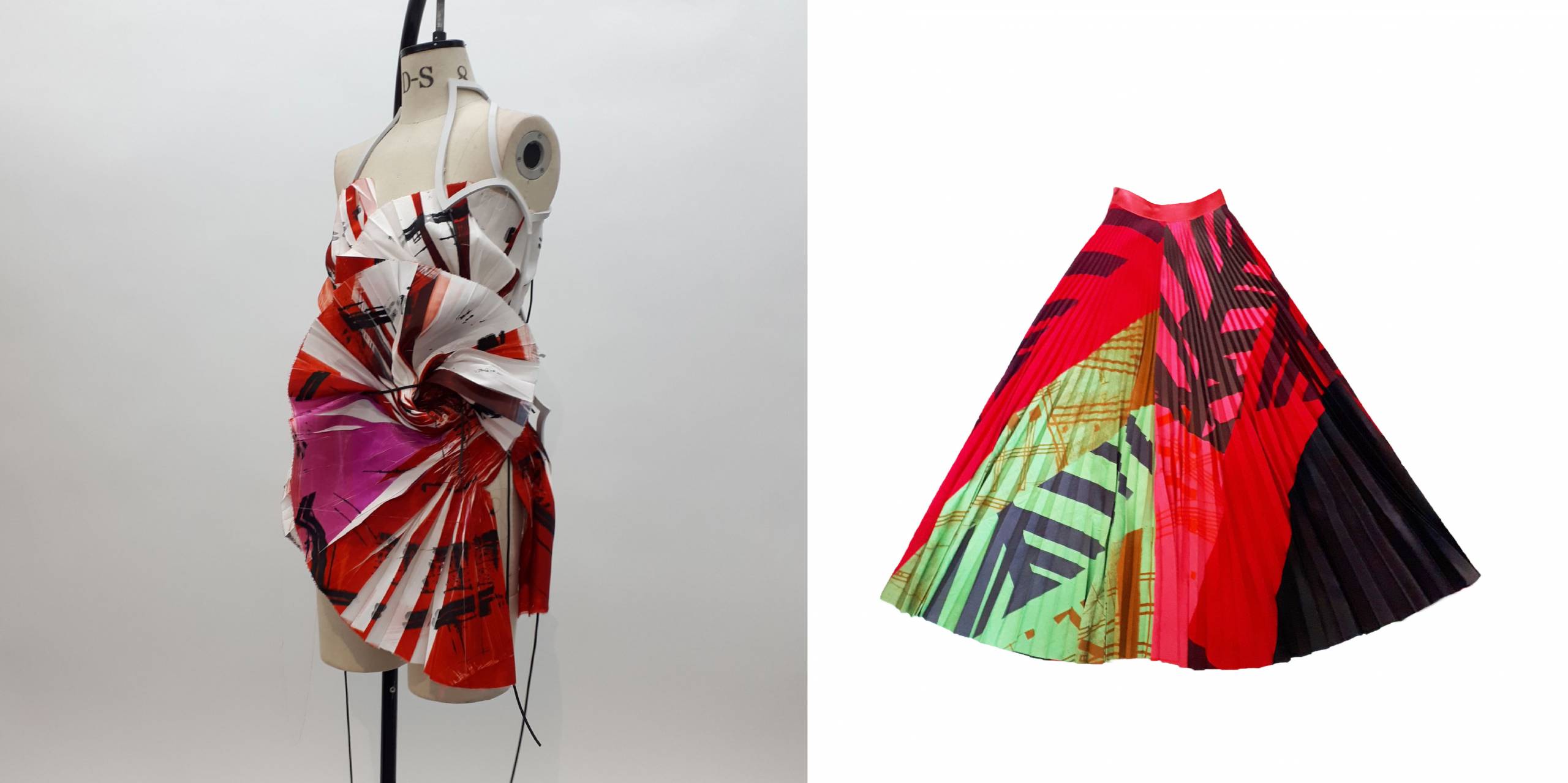 Tagged: