Chanel look to punks at Le Palace for Haute Couture AW20
Rianne Van Rompaey and Adut Akech starred in the house's rocker-inspired virtual show.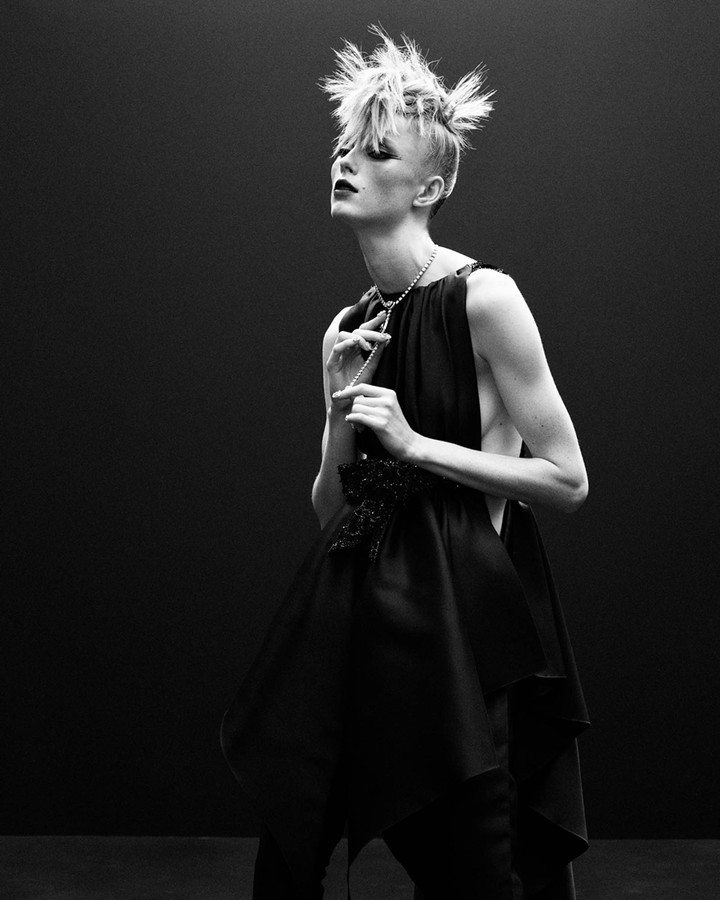 There's no stopping Chanel, is there. Other fashion houses may be pulling the brakes on the circuit of shows, collections and launches following a Covid-19 induced period of introspection, but the French maison announced that it will carry on, full steam ahead, with its blockbuster fashion spectacles and glittering collections when lockdown ends.
Why? Well, Chanel is arguably the largest couture house in the world, so it has a lot of customers to sell to in every continent. It's also the custodian of Paris' last remaining artisanal workshops. Everything from feather craftsmanship to handmade costume jewellery and spellbinding embroidery -- and therefore haute couture itself -- still exist because of Chanel's support. And those workshops need collections to work on, and those collections need shows (albeit maybe not featuring a rocket taking off or an imported iceberg).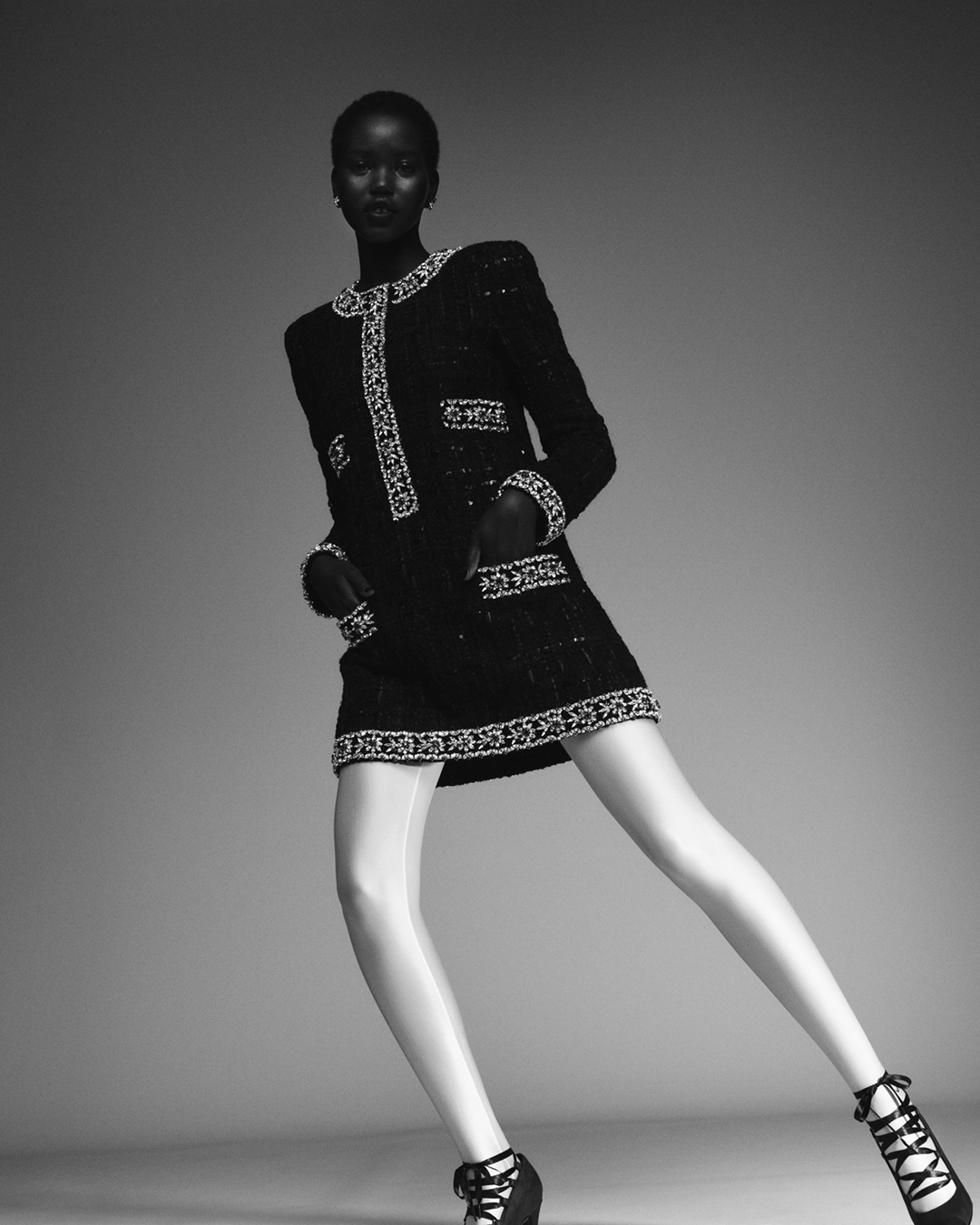 Chanel is built on a traditional pyramid structure: the idea that haute couture is at the top, selling a dream that shifts millions of lipsticks. It's a tried-and-tested formula, one that works well for the house. So in other words, the system is not broken for Chanel -- and, in its eyes, there's no need to fix it.
It helps that the couture doesn't disappoint. If you're going to do several collections a year, they may as well be fabulous, right? For her latest, Virginie Viard looked to an unlikely source of inspiration: punks. "I was thinking about a punk princess coming out of Le Palace at dawn," the designer explained in a statement. "With a taffeta dress, big hair, feathers and lots of jewellery."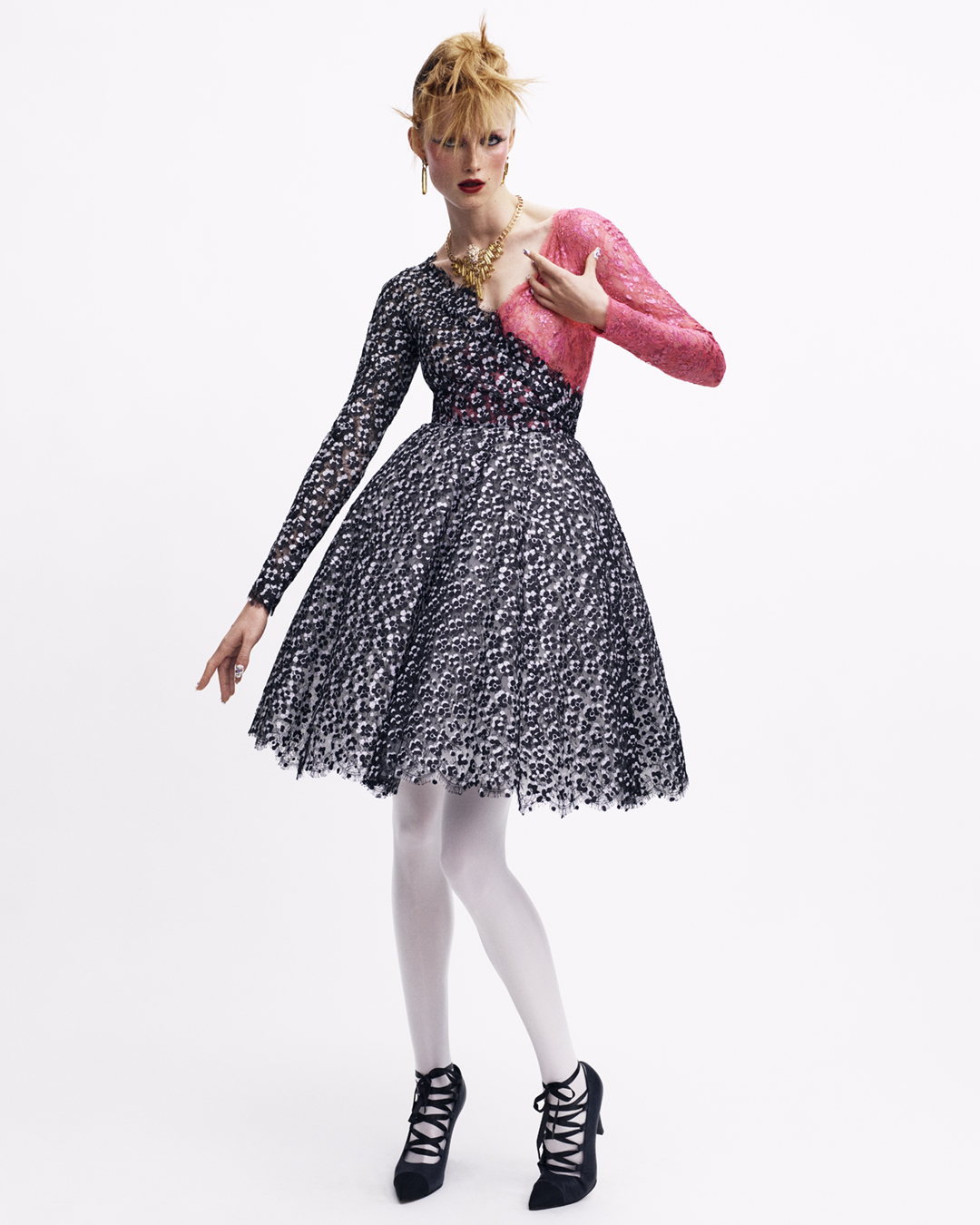 Punks at Chanel? Punks in couture? Not quite. La Punk is really a Princess, of course. Specifically Rianne van Rompaey and Adut Akech, who appeared, twirling around to the sound of British electro duo Jockstrap's Acid, lensed by Mikael Jansson and dressed to the nines in shimmering tweeds and debutante-appropriate puffball skirts. It's hard to describe their look as morning-after-the-night-before, and there certainly isn't a safety pin or anarchy symbol in sight. There was an occasional feathered Mohican, however… as well as real diamond tiaras. The overall effect is slightly more Sloane Ranger than Westwood-era World's End, but there's nothing wrong with that.
Ultimately, it's the opulent sparkle that shone through: metallic-painted lace; house tweeds flecked with silver ribbon and iridescent sequins; blinding Lesage-embroidered florals; and dramatic Gripoix coloured-stone cross pendants. It was a dramatic departure from the austere, monochromatic Catholic schoolgirl uniforms that Virginie presented last season. "I like working like this, going in the opposite direction of what I did last time," she explained. "I wanted complexity, sophistication." She can rest assured. Mission accomplished.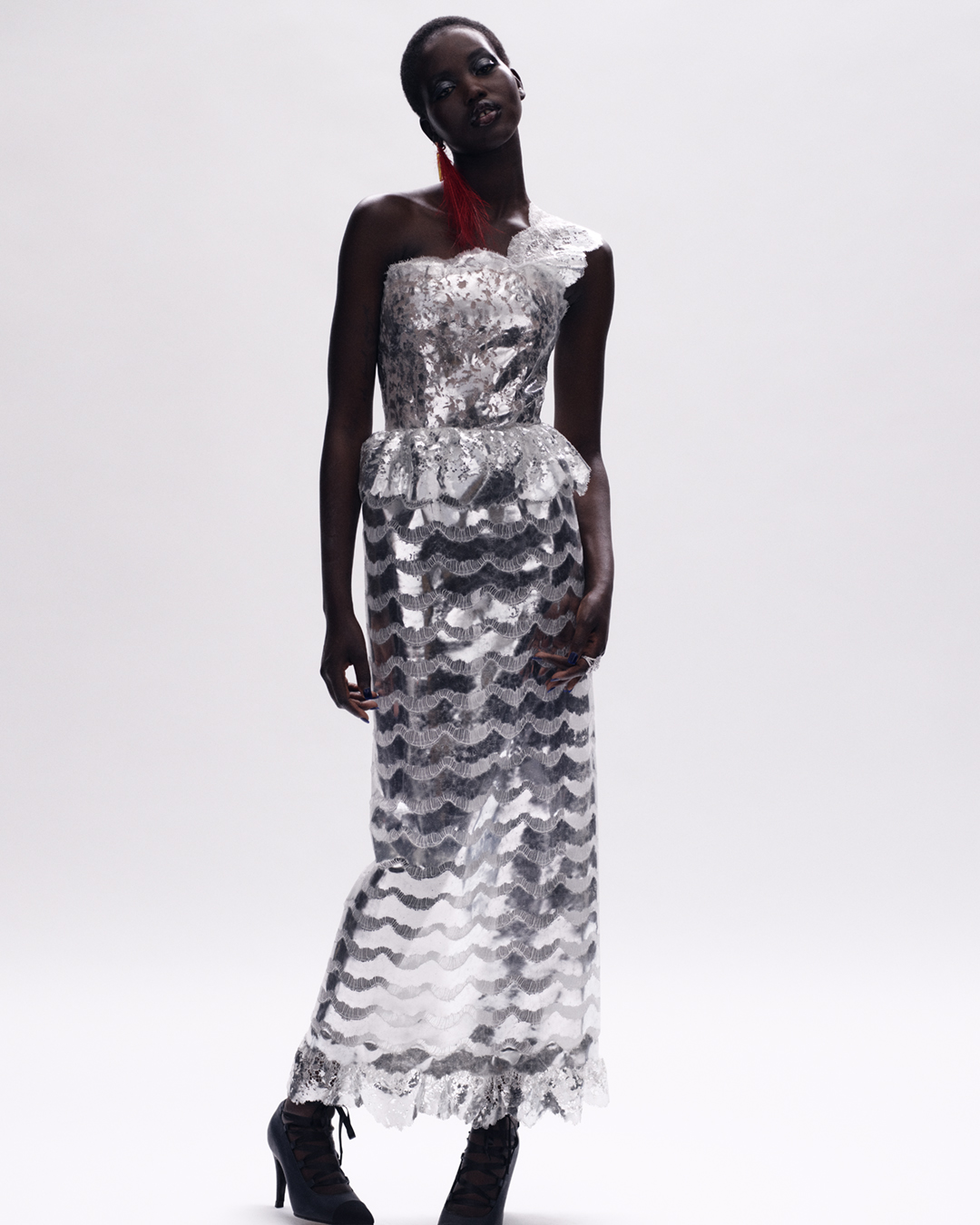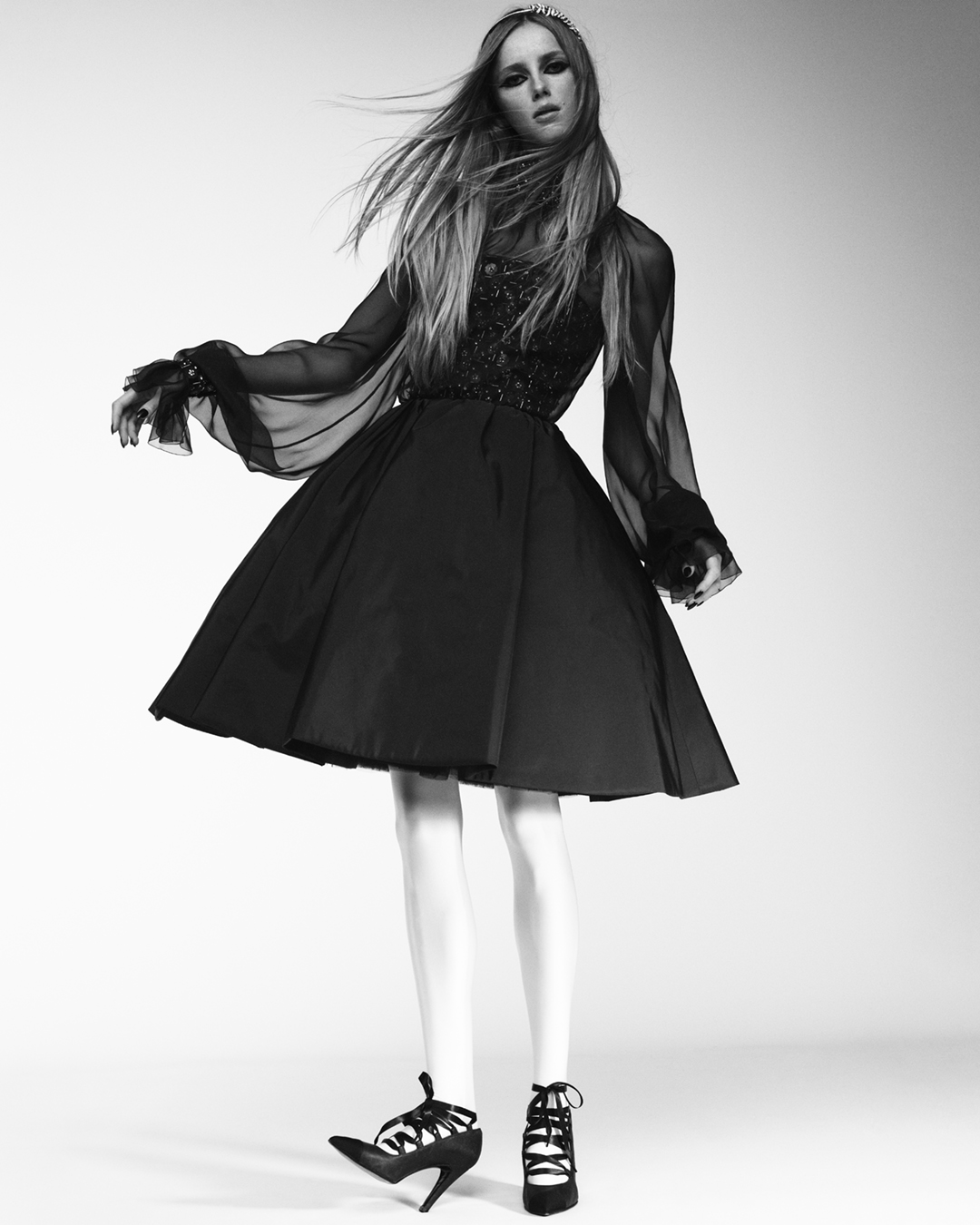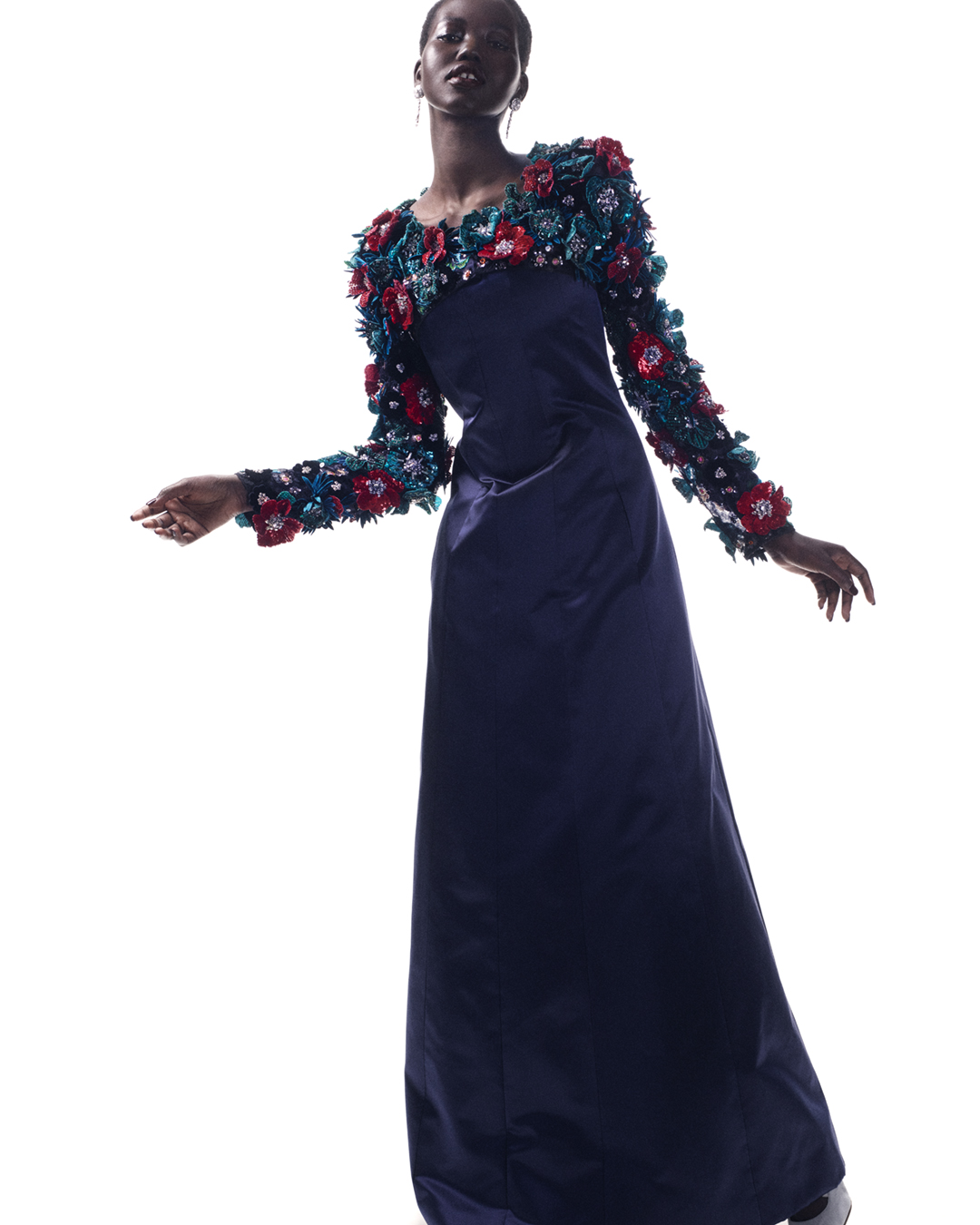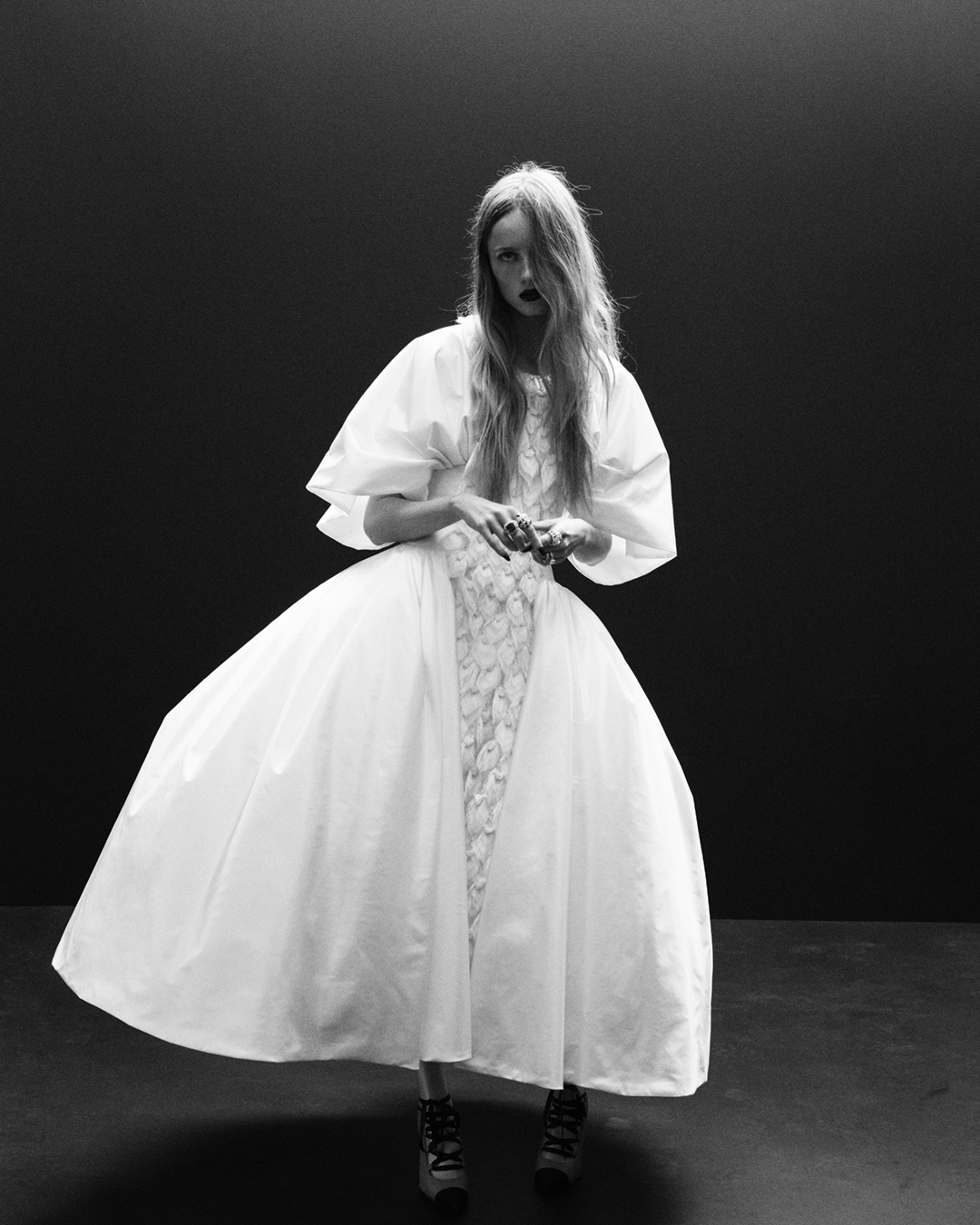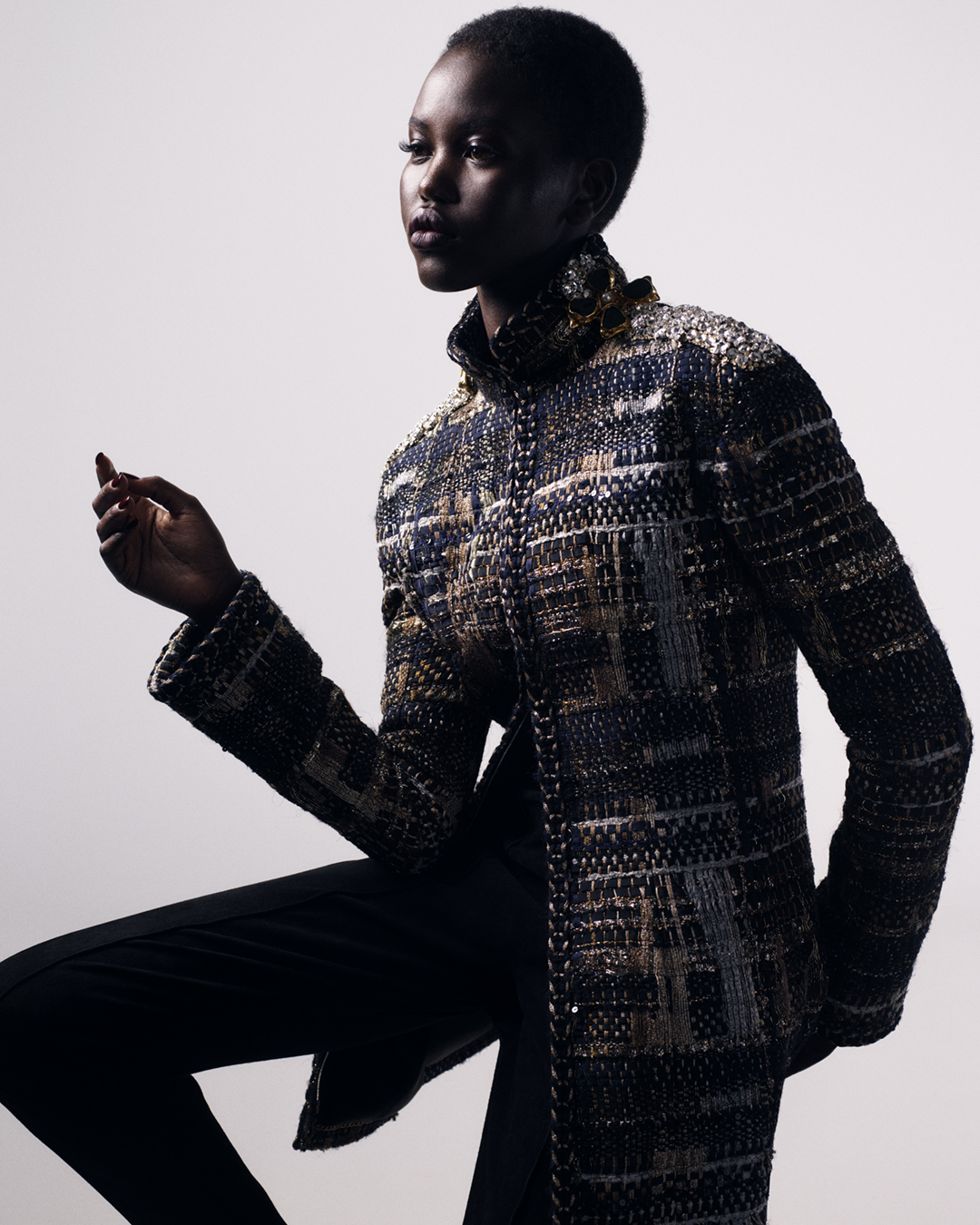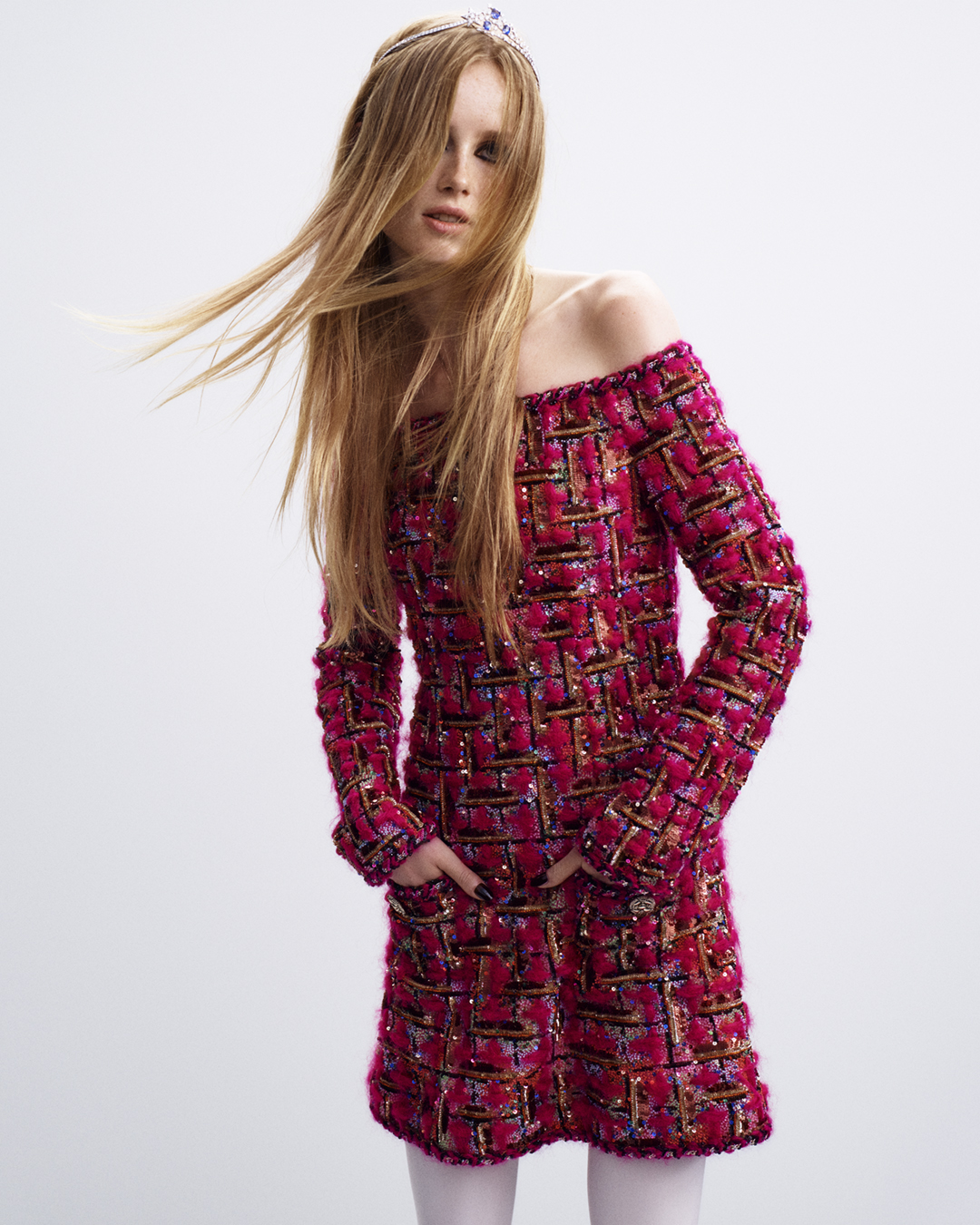 Tagged: