Rei Kawakubo reflects on the strangest year in history
'To create fashion and art, we need a mind to do outrageous things, to be different from others, and to let yourself go.'
|
24 November 2020, 9:30am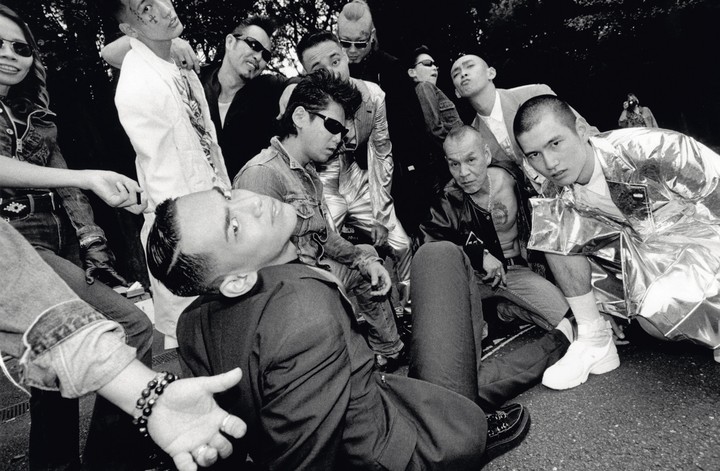 In fashion, the past is often the most powerful currency. Revivals are rife and anniversaries are always celebrated (happy birthday, i-D!). Contemporary designers are tasked with breathing new life into moribund labels and archives are spoken about as if they were glossy new galleries. History seems to offer stability, a reassurance to customers that if a brand has been around for almost a century, you can be sure a product will still be relevant (and valuable) in years to come. In 2020, "comfort" is the buzzword beloved by marketing teams and retailers – tracksuit sales have skyrocketed while we've all been locked down at home – yet the term is poignant in a figurative sense, too. People take comfort in what they know, what has already existed. History is an assured coping mechanism in times of uncertainty. The past is a remedy for a turbulent present and a murkier future, even in an industry that is supposed to be always looking forward.
But when has the future ever been clear? Uncertainty has never prevented Rei Kawakubo from articulating the present. A true neomaniac, she isn't one to look back, nor does she believe in posterity. Her work is firmly centred in the here and now, which is why, for those of us navigating the seasonal maelstrom of Paris collections, a Comme des Garçons show is a sacred rarity; a true mirror to the times through the eyes of an obsessive innovator. At 77, Rei is more inventive and daring than most designers a third of her age. And probably more hard-working, too – it should come as no surprise that she didn't stop for a second during lockdown.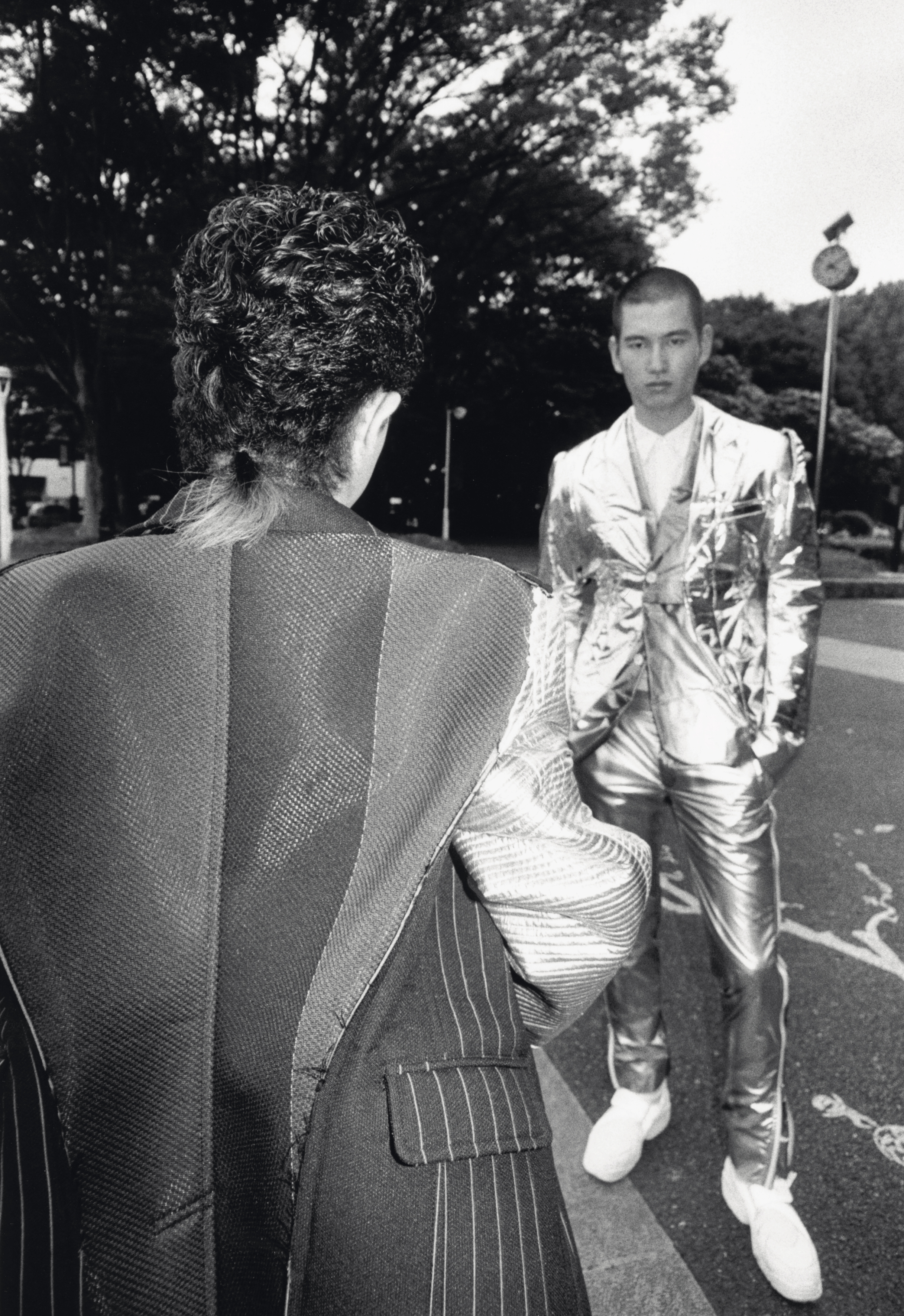 What does she make of the strangest year in history? "Having had such a terrible experience as this, people will most probably conform to live their lives within their boundaries, which would in a sense keep us from moving forward," she said in September. "And that is what I am worried about. To create fashion and art, we need a mind to do outrageous things, to be different from others, and to let yourself go."
If her latest menswear collection was a smoke signal from afar – the first in decades to be held in Tokyo instead of Paris – then perhaps there's a message to be unpicked from the seams of sharp tailoring. Models pottered against projections of landscapes by Brazilian photojournalist Alberto Bitar, whose softly-lensed images of faraway places filled the cavernous show space with a sense of escapism that is currently in short supply. Each model wore a version of razor-cut suits, some of which were nipped-in with tapered trousers, others boxy and perpendicular with wide shorts and skirts – and each one was either silver or flashing with panels of ice-cold metallic.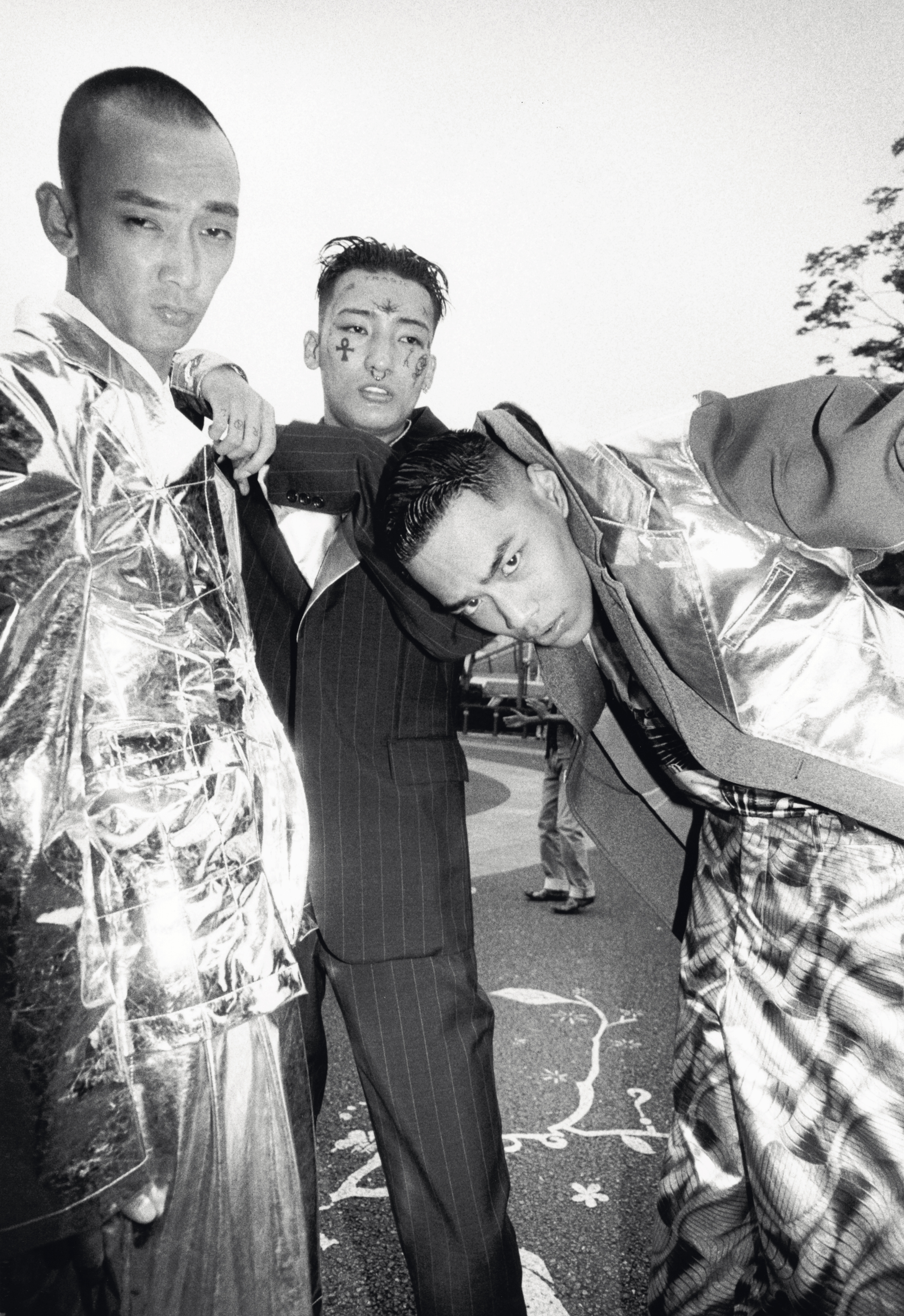 Usually, the first glimmer of silver on a catwalk belies the hackneyed retro-futurism of the Space Age (designers who aren't Rei Kawakubo have a tendency to be literal and lazy). Not here. "It is my wish that the strength of metal, the strength that wouldn't yield to any pressure or force, and the strength that will give birth to hope that we need to overcome the various hardships we now face, will all overlap in this collection," she said in a statement, adding that she used materials she would usually use in her interior designs (the metallic structures and poured-concrete of Dover Street Market immediately come to mind). So perhaps they instead borrow from the most iconic form of sartorial metal: armour. Is Rei trying to offer us a sense of protection? Or maybe it's a sense of mirror-like reflection? Make of it what you will.
What's much more interesting is that whereas so many menswear designers have been revolting against the constraints of two-piece suits for some time – and they owe much to her disruption of its parameters over the last 40 years – Rei continues to find endless ways to examine it without it ever feeling exhausted. "The basics of clothing lie in men's fashion," she has said before. And therein lies the point of tension. All the subdued colours and buttoned-up stiffness of menswear, the professional suits and crisp shirts and you-must-wear-a-tie appropriateness, is what makes it so ripe for subversion.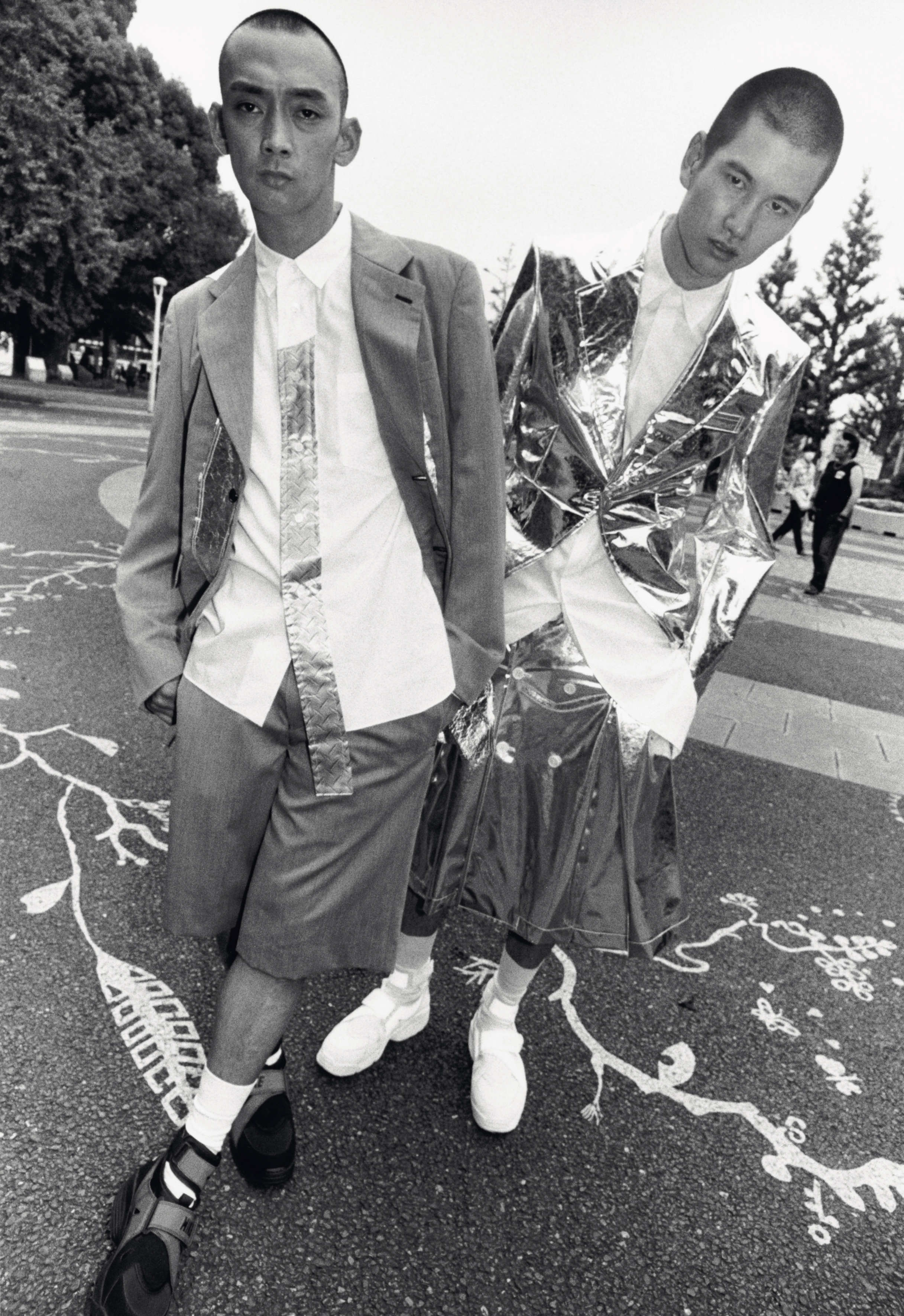 And while it's true that men tend to opt for uniformity, or at least a sense of tribalism in the way they dress, Rei has deconstructed those ciphers, creating men's skirts long before "gender-fluidity" was in parlance, borrowing the materials and hallmarks of womenswear, and artfully recontextualising the archetypes of men's clothing, turning something familiar into something off-kilter. Here are clothes that ostensibly borrow from tradition, only to throw it out of the window. It's menswear that allows men to operate within society, while rejecting its conventions and dress codes. It is never nostalgic, always playful and progressive.
That would explain why you'll often find semblances of actual clothes in her menswear collections, compared to the body-distorting sculptures that comprise her womenswear runway shows. "Young men today are full of energy," she explained earlier this year. "They try to express themselves through what they wear. They don't mind working extra hours to get money to buy the clothes they like. On the contrary, I am not so sure about women. I don't know whether they don't know what they want or they don't like to look strong. I feel frustrated with them. They think they can fight quietly? I want them to express themselves through what they wear and fight against this world."
You could interpret that as a feminist statement from someone who is reluctant to be labelled as such, or is even reluctant to a make a statement. Yet there are still menswear tropes she won't go near. It's no secret that she hates athleisure, arguably the look of 2020. "I have looked to see if there is anything interesting here and I have not found it," she once said. "People seem to be taken in by it, but it's not rebellious, really. There is no point of view."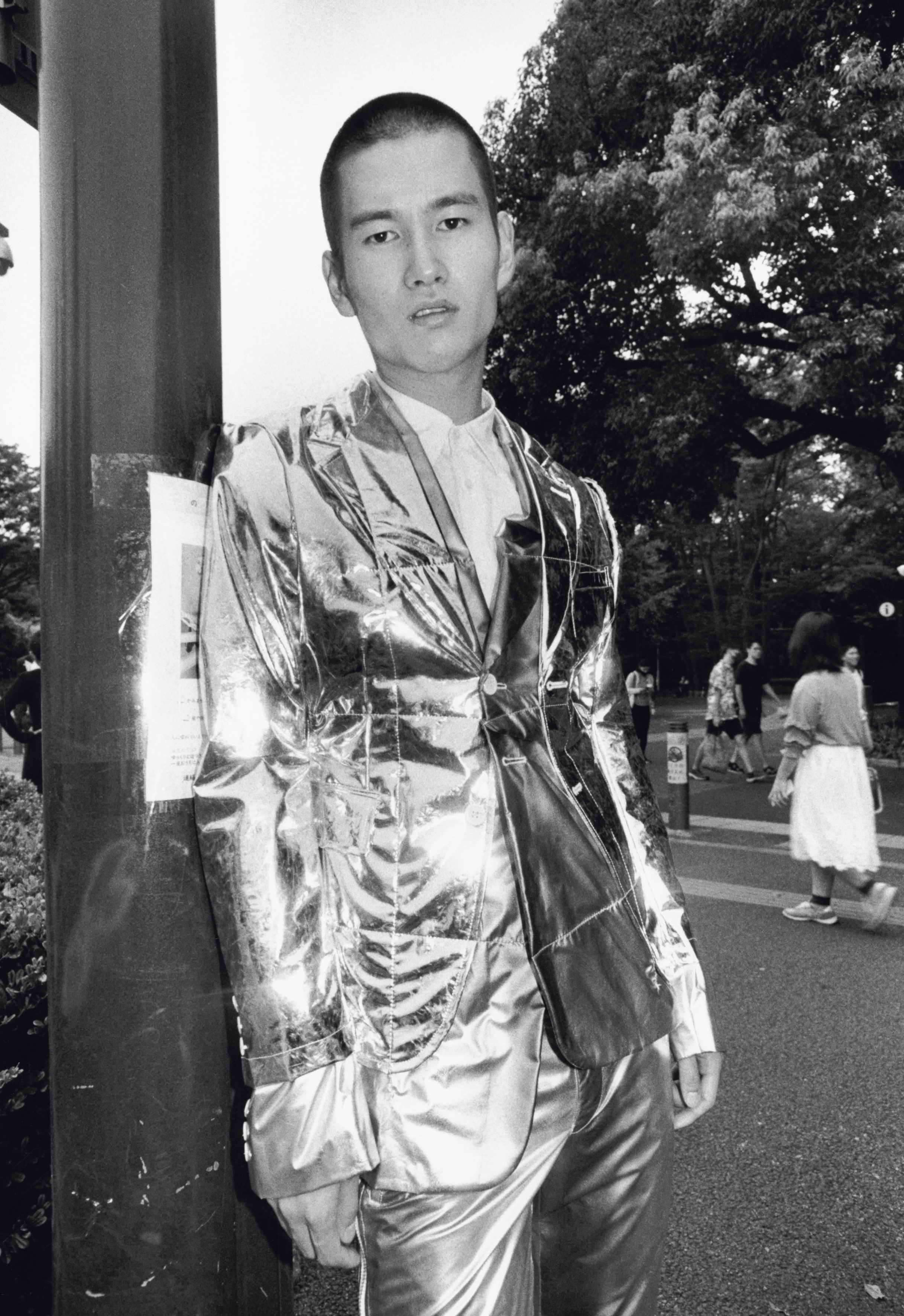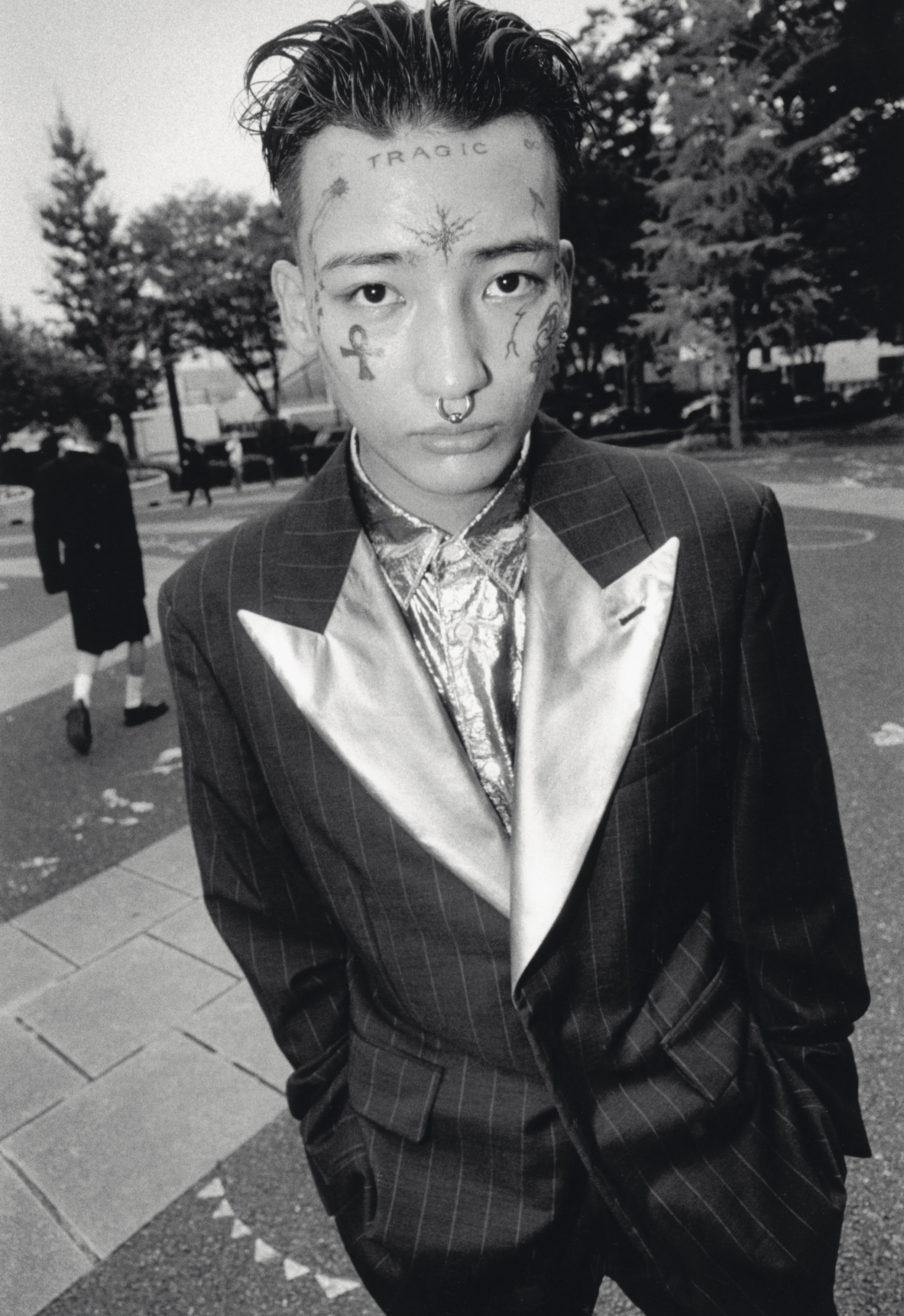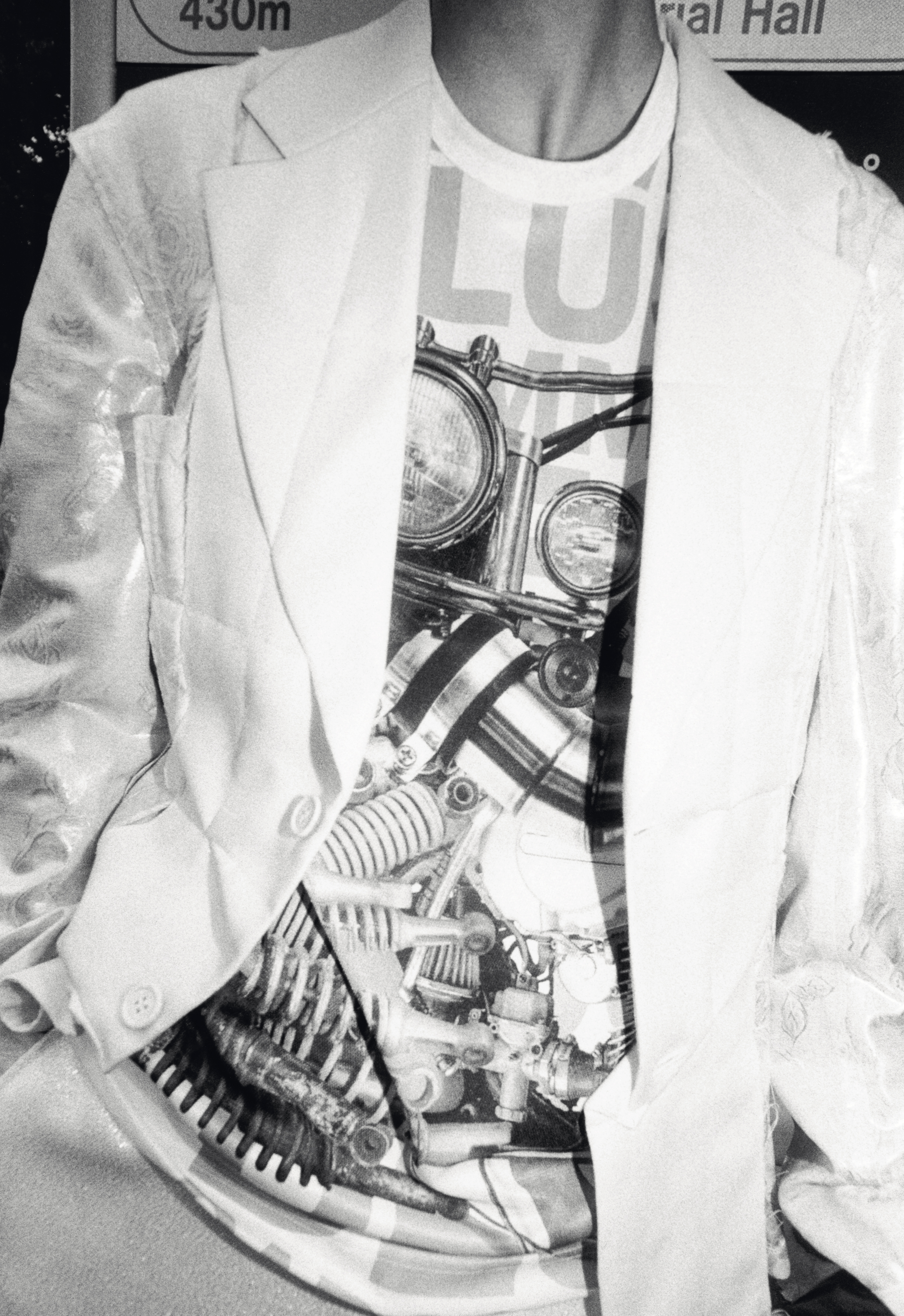 Credits
---
Photography Keizo Motoda
Styling Shohei Kashima
Hair and make-up Ryoko Takai using YANAGIYA
Styling assistance Sumire Uekane, Ayami Masuda, Taku Kato and Haruyo Koeda.
Production Kazumi Asamura Hayashi.
Production assistance Chihiro Yomono.
Models Ichi at Pump Management. Kyohei Mitsune at Friday.
Kohei at Be Natural. Viral boy and Keiya Shimoda at Stanford. Vulgar. Jess the Boss, Joe Tatu, Toya, Miki, Yosuke and Kazuyo from Harajuku Strangers.