Exclusive: Paloma Elsesser on her love for Simone Rocha x H&M
The i-D family member shares her thoughts on the hotly-anticipated collection and where she'll be wearing it in her post-pandemic fantasy future.
Image courtesy H&M
Once upon a time, an occasion as momentous as the launch of Simone Rocha's H&M collaboration would have warranted a lavish shindig, attended by a glitzy roster of guests. The return of IRL party scenes like these is, of course, a while away, but that doesn't mean that the collection's hotly-anticipated arrival is any less deserving of a warm toast. Times like these call for thinking outside the box, and that's what Simone and her team have done.
In collaboration with British artist Faye Wei Wei, they've created a limited-edition book featuring pop-up landscapes of five of her delicate, dream-like paintings. Activated by scanning QR codes, a cast of musicians, artists, models and dancers spring to life from the book's pages, appearing as 10.5cm tall figures that populate Simone and Faye's intricate, fantastical world.
Among them are Kelsey Lu, Helena Bonham Carter, Kaia Gerber and i-D Contributing Editor Paloma Elsesser, each a living embodiment of the sensuous softness and sense of uncompromising strength and presence that defines the Simone Rocha universe. "I always feel really strong and powerful in her pieces, especially given how Simone renders femininity," says Paloma. To celebrate the launch of the collection today, the designer's longstanding disciple shares her thoughts on the collaboration, her first AR shoot experience, and where she'll be wearing the clothes in her post-pandemic fantasy.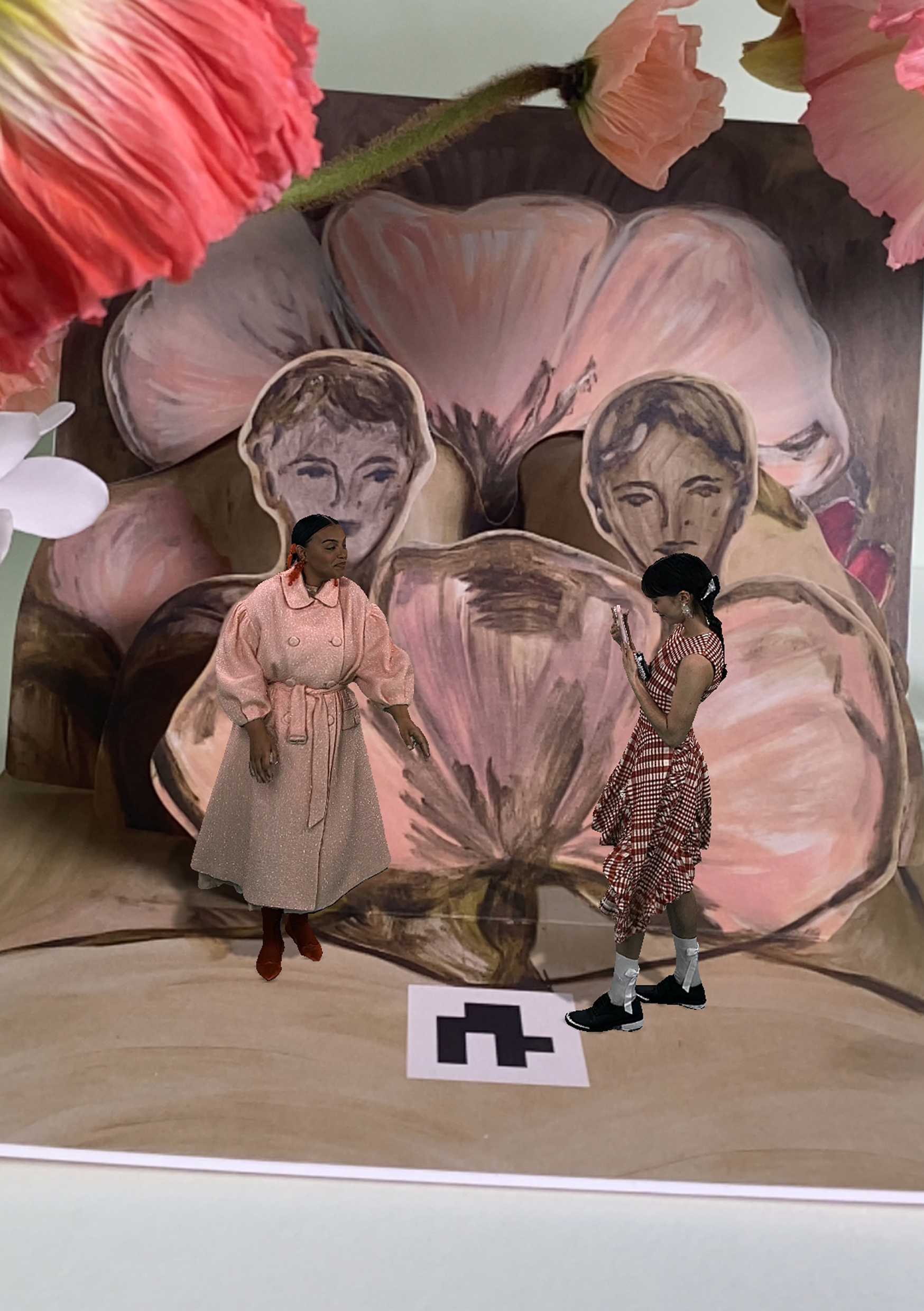 Hi Paloma! Let's begin by talking about Simone's work more generally. What is it about her world that you so strongly identify with?
I've always really admired Simone's point of view. I think that there's something extremely powerful in the ability to really express how you think, how you feel and how you want to occupy space in the world through garments, and Simone does that. Also, while remaining incredibly authentic to her foundations, her world is always expanding. It's so beautiful how she's able to blend strength and a sort of softness, or daintiness. And when I see Simone, she is also the person she designs for. She's super strong and brilliant, and I think that's reflected in all of her garments.
How do you think that translates to the collection?
I think that her ideas about fantasy and expansion are things that she wants to make accessible to anyone, and I think that that's really perfectly achieved here. She hasn't sacrificed the quality of the design, the perspective or the identity of who she is and the person who wears the clothes. H&M has historically done really well-respected and well-executed collaborations with extremely influential designers over the years, so this really makes sense. You still feel inherently like a Simone Rocha woman wearing these clothes; you feel powerful, divine and fantastical.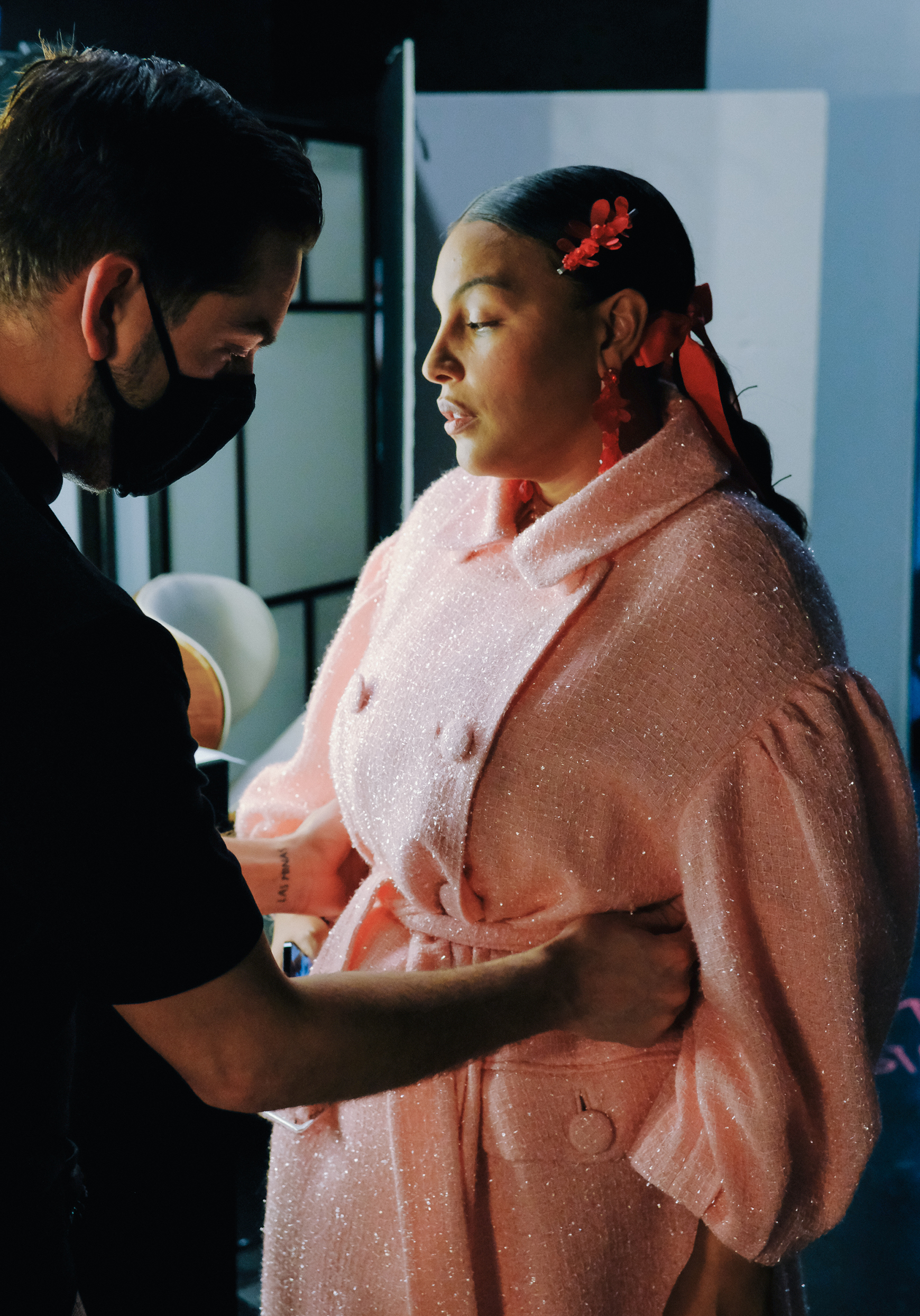 Could you talk us through your look? What feelings did it conjure up for you?
I'm wearing a beautiful coat that's flecked with sparkles — it's quite flamboyant, with these incredible arms and a belted waist. And then there are these really fun accessories, which Simone has always executed really, really beautifully. It's not necessarily how I dress day-to-day, but I still felt like I could move through the world as myself in it. I thought it was so nice to be able to step into this flamboyant feminine part of myself that I don't always get to access. And I think that's what's really beautiful about this collection; it allows you to present different parts of yourself.
How did this shoot differ from others you've worked on? And how did you respond to Faye Wei Wei's painted set?
During the pandemic, we've had to reimagine the photoshoot in ways we never thought we would, and this was something that I'd never done anything like before. It was modelling, acting and AR all in one. I had to really embody the character that would then be adapted into this painterly, animated version of a book. It was such a new and exciting experience and definitely indicative of where we're at right now in terms of reimagining what a photoshoot can be. I've always really admired Faye Wei Wei's work, so I thought it just made the concept even cooler.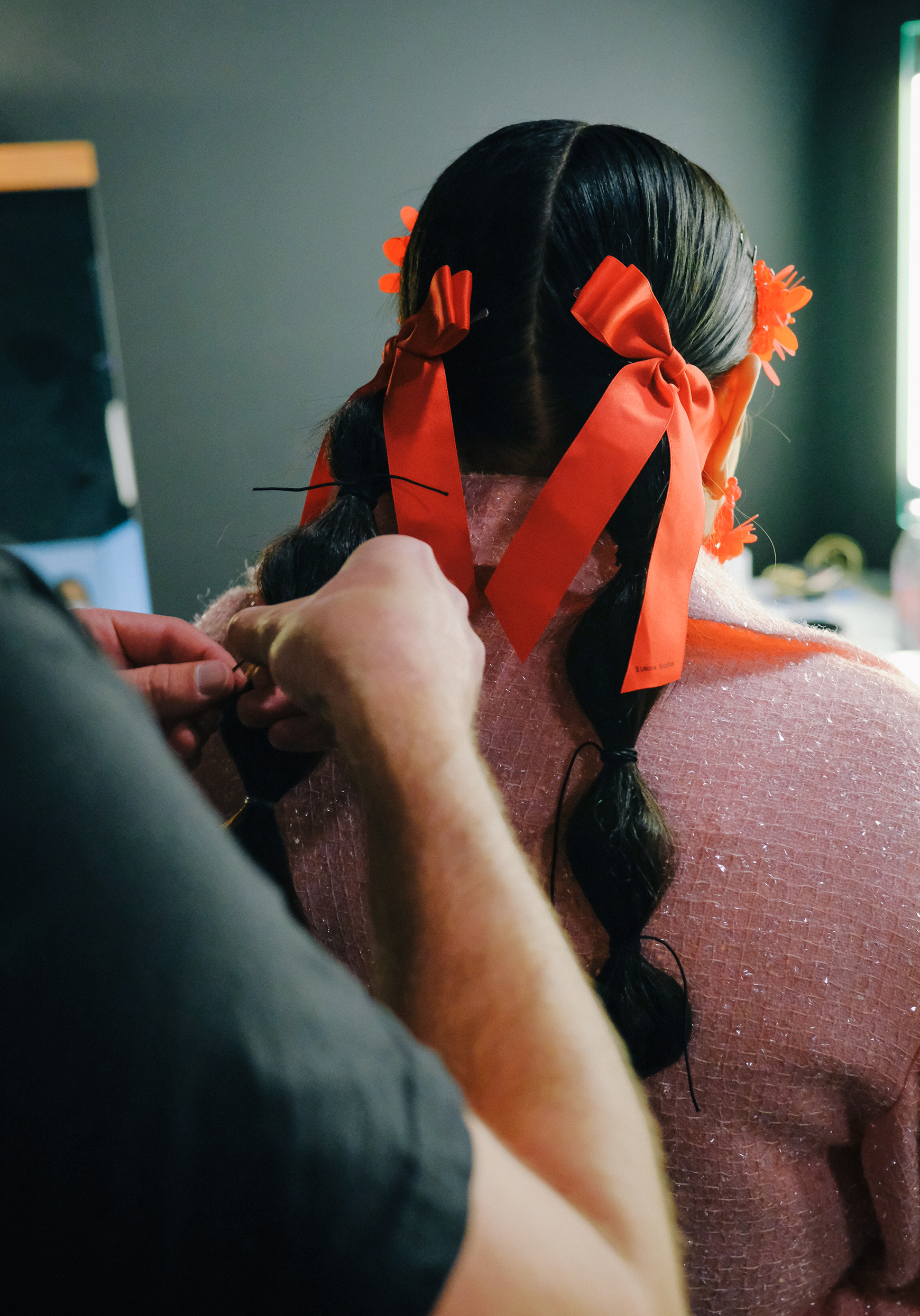 What do you hope people take away from the experience?
I hope it encourages people to think beyond the confines of what we think fashion imagery can or should look like. We can intellectualise Simone's clothes to no end and see their power and strength, but most of all, they're fun. And I hope that the collection enchants people to have fun with fashion. I think that her commitment to touching on all these nuances while simultaneously living in the fantasy of fashion is really admirable. And I hope that now, because of this collaboration, more people will be able to access her world.
Speaking of fantasy, in your post-COVID fantasy, where are you wearing the collection?
To an outdoor wedding of my best friends in Puglia, Italy. Maybe barefoot, smoking a bunch of cigarettes, and dancing beneath the sun and the moon — without masks!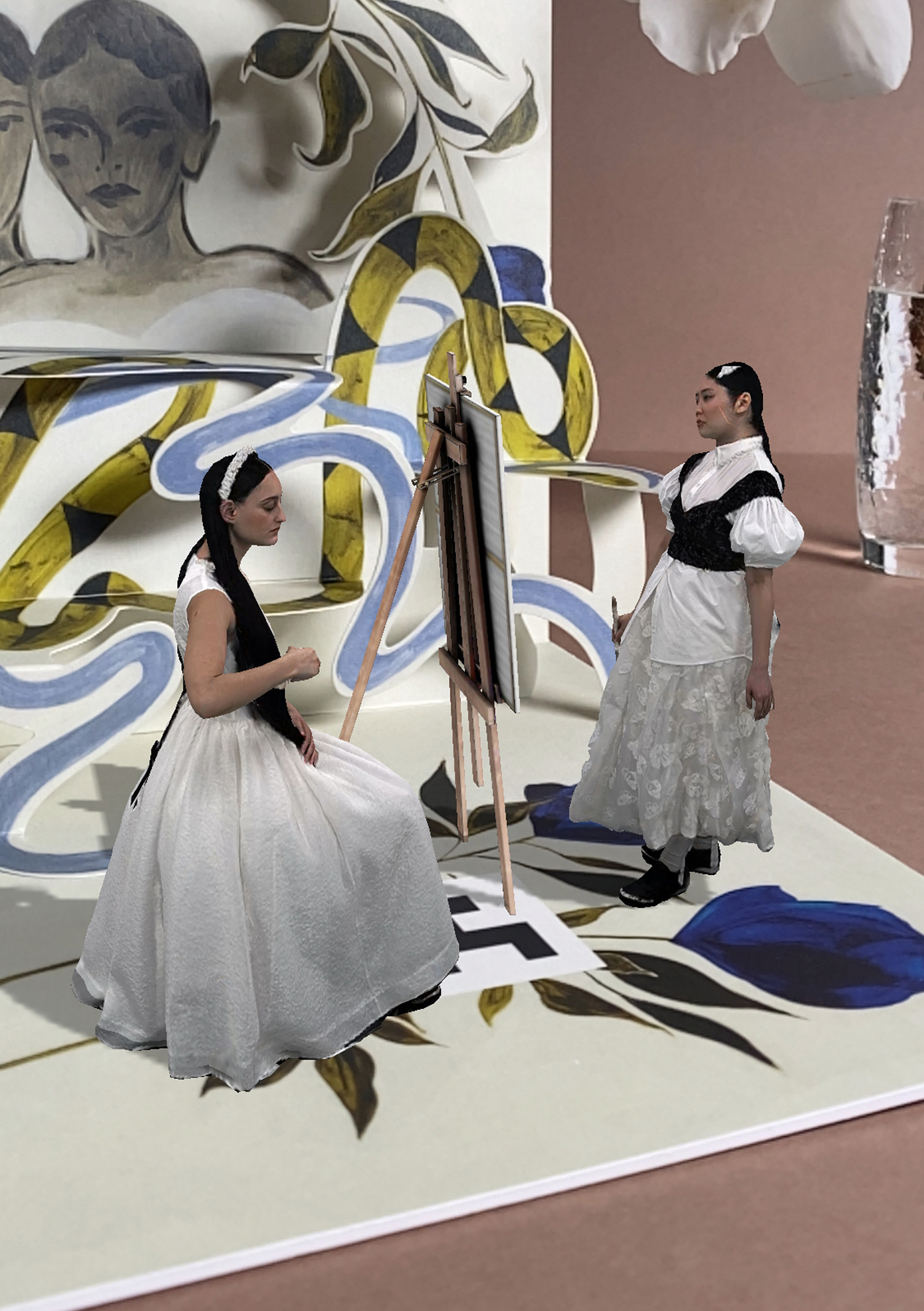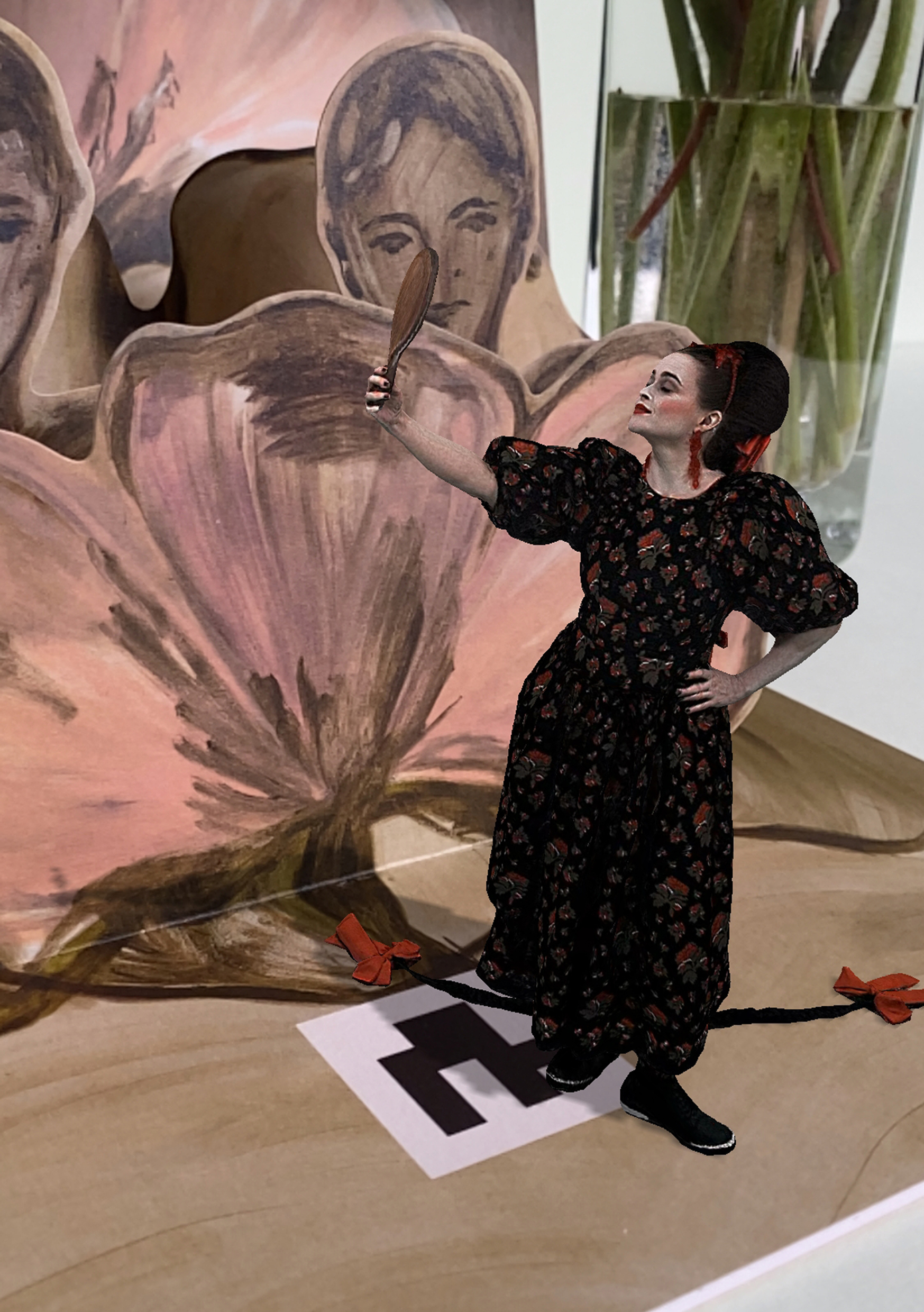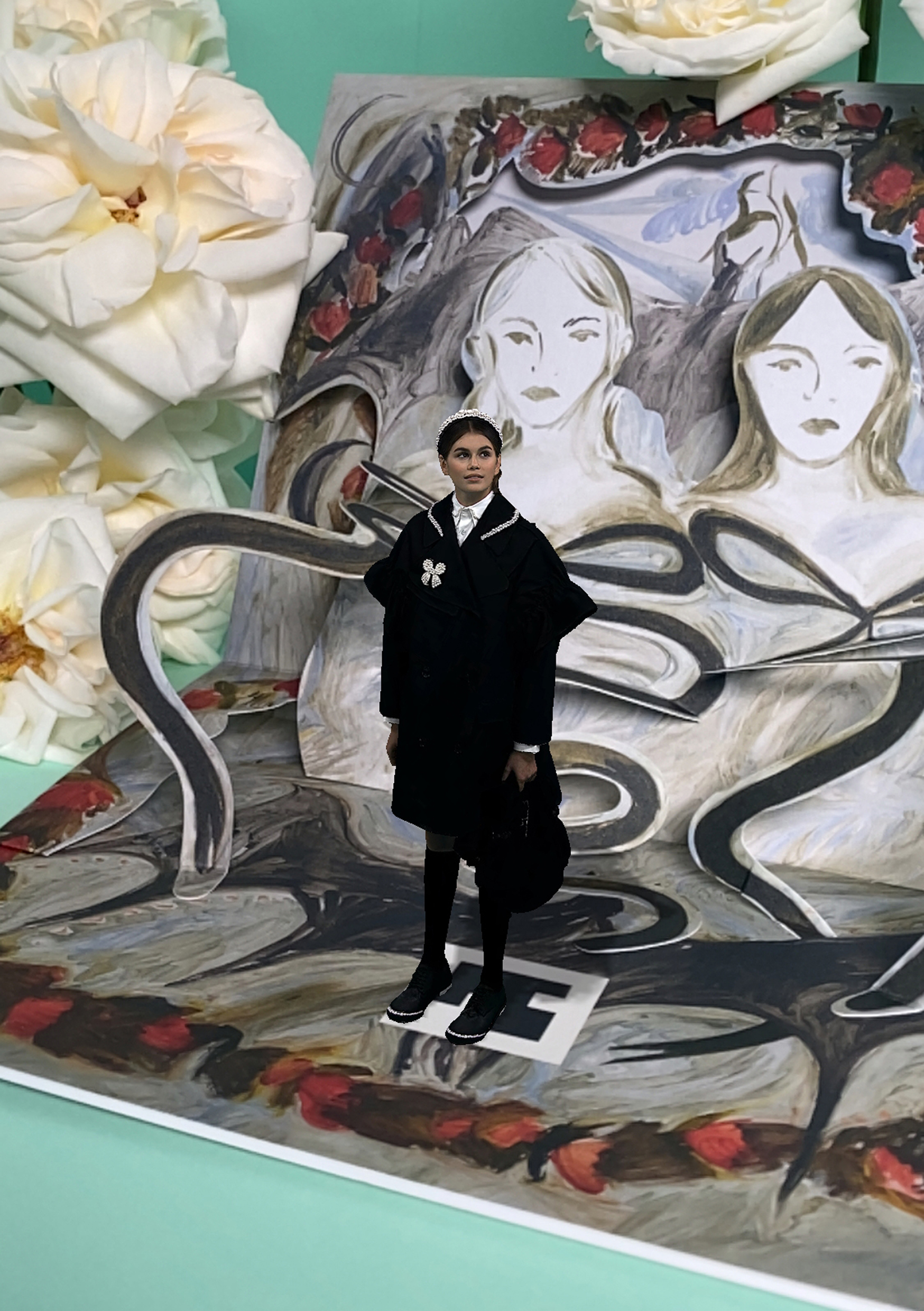 Credits
---
All images courtesy H&M