"Untitled (Grapes)," 2017. Photography Clifford Prince King
These photos celebrate the beauty of queer Black masculinity
Photographer Clifford Prince King documents the quiet, tender moments of everyday life.
|
01 February 2021, 8:15am
"Untitled (Grapes)," 2017. Photography Clifford Prince King
To get a clear sense of who Clifford Prince King is as an artist, you have to talk to him about film. "I found a lot of my artistic drive through watching movies growing up because I was a little isolated in my youth," the 27-year-old photographer says. "In Tucson, Arizona, [Clifford's hometown], it's hot outside until 6pm, so the summers I would just spend watching two to three movies a day, which was kind of crazy."
One of Clifford's favourite movies is, appropriately, City of God, a dazzling and intense Brazilian crime drama that tracks the life of an aspiring photographer as he manoeuvres through the impoverished favelas of Rio de Janeiro. "That movie is centred around photographers, so it boosted a lot of my passion for capturing real life," he says. "I like very visual, cinematography-focused movies and movies that don't have a lot of dialogue, but mostly tell the story through emotion and slowness."
This passion inspired Clifford to take a film class in high school, which then sparked his love for photography. "The class taught me about the different ways of telling stories," he says. "But I suppose I got more into photography because film was such a heavily group-based way of storytelling and equipment was a big struggle for me, like having up-to-date cameras and software. So, I focused on using old film cameras and taking photographs of my friends in really low key instances, versus something that had a lot of production."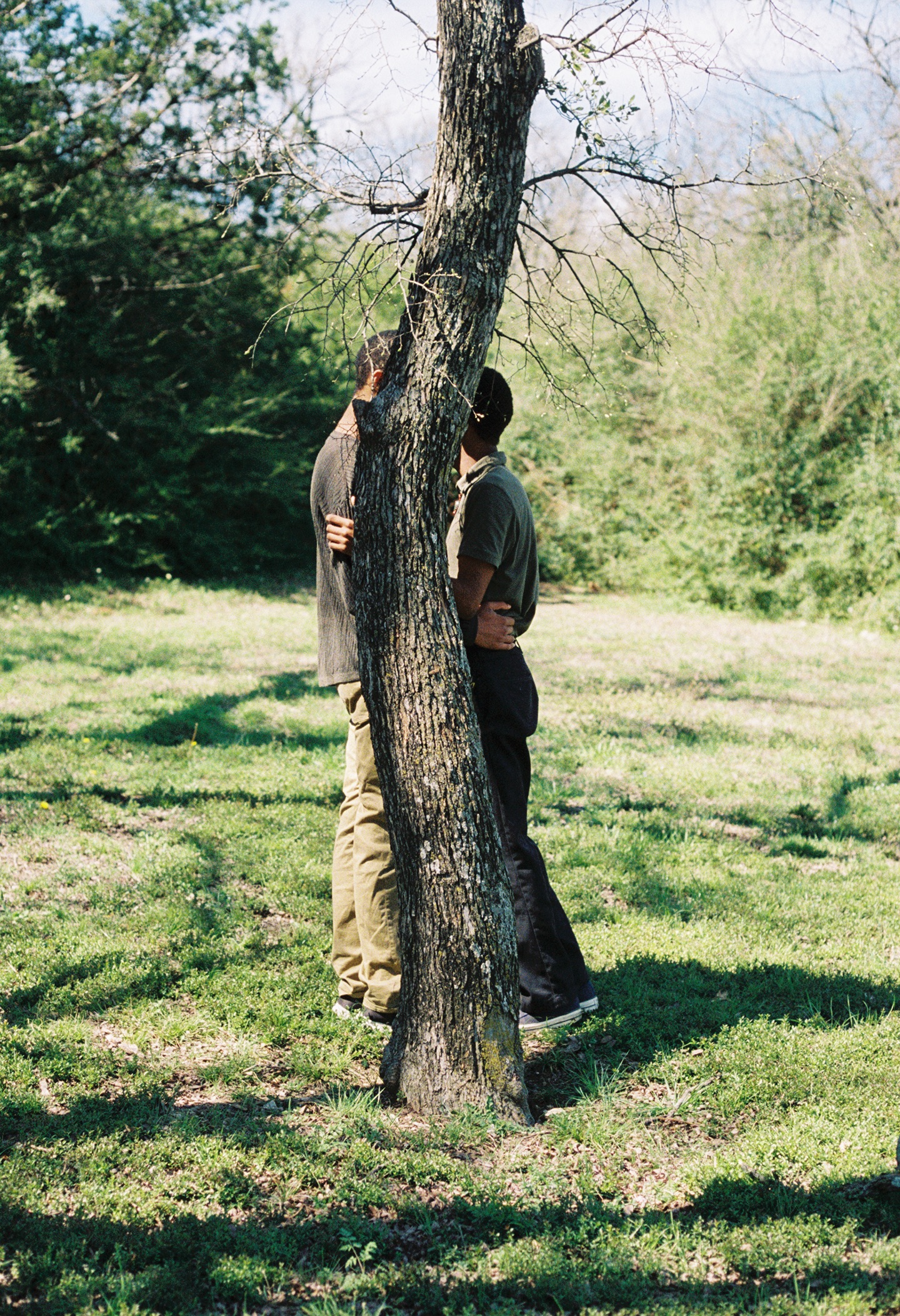 Though Clifford opted to pursue a career in photography as opposed to film, the enduring love for the latter is clear in the way he tells vivid stories through images. It's almost as if he's capturing subjects in the midst of a scene: in one shot, a man is holding a blunt to another's lips; in another, two lovers caress each other in an open field. Clifford's favourite pictures are those that he takes without the subjects knowing. "I had this photo called 'Just the Two of Us', of these two boys dancing in the kitchen," he says. "They just started doing that. We were shooting other things, but in-between shots they were dancing, and I was like, 'Okay, well this is the one.' I don't give myself so much of a structure of what I expect to happen. I think once you do that, you lose a lot of sincerity and realness."
This attraction to authenticity can also be seen in the curation of the subjects themselves. Clifford's muses range from friends to lovers to random people from the Internet. "I used to use dating apps sometimes just to have fresh faces or people who didn't really seek attention," he says. "When you're photographing people who are models or people who expect a certain outcome of the photos that are being taken of them, it goes against some of my artistic creative decisions." Not featuring professional models adds to the realistic and intimate nature of his portraits.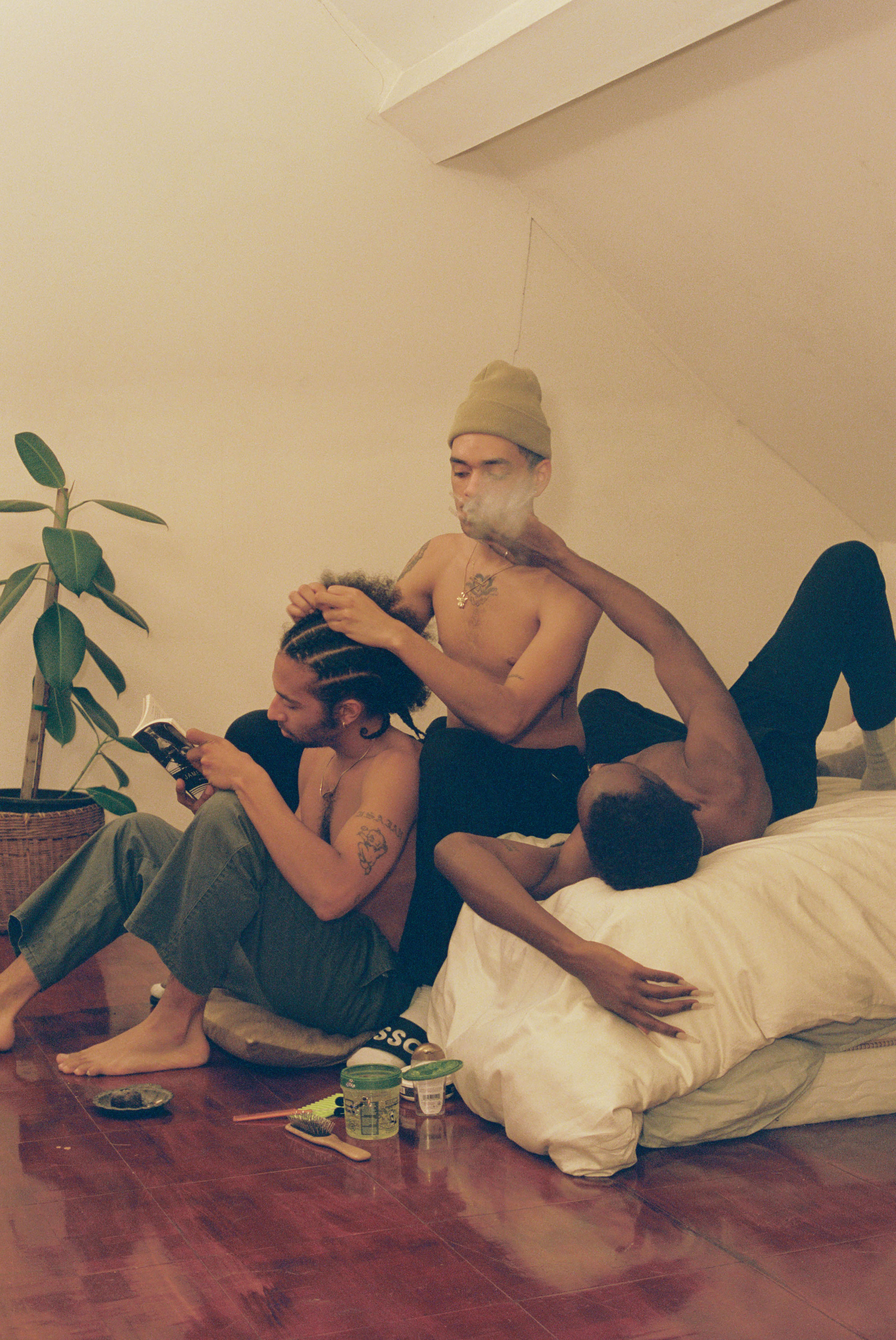 While paying respect to the quiet moments of everyday life, Clifford's work centres queer Black men and Black culture. In his photos, you see men reading James Baldwin, lounging in durags and doing cornrows with thick wide-tooth combs and gel. For Clifford, adding these little tidbits of the Black experience is both intentional and necessary. "That was really important for me because it becomes a conversation with the viewer like, 'Oh, I remember seeing those growing up,' and it takes people back to the time when they were younger and saw their older brother or parents use those products," he says.
His most recent solo show was last September at The Gallery @ in Los Angeles, California. The title "While Night Comes on Gently" comes from a Langston Hughes poem called "Dream Variation". "I remember reading that and I just thought it was really beautiful," he says. "What do we carry forward and what do we try to shed in order to proceed with our dreams?"
When asked about the decision to incorporate literature into his work, Clifford's answer goes all the way back to his childhood. "Growing up, I didn't have a lot of exposure to James Baldwin or bell hooks or Audre Lorde because they weren't in our school curriculum," he says. "I feel like if people see that within contemporary art, it'll make them research those titles. Hopefully, it makes people more interested."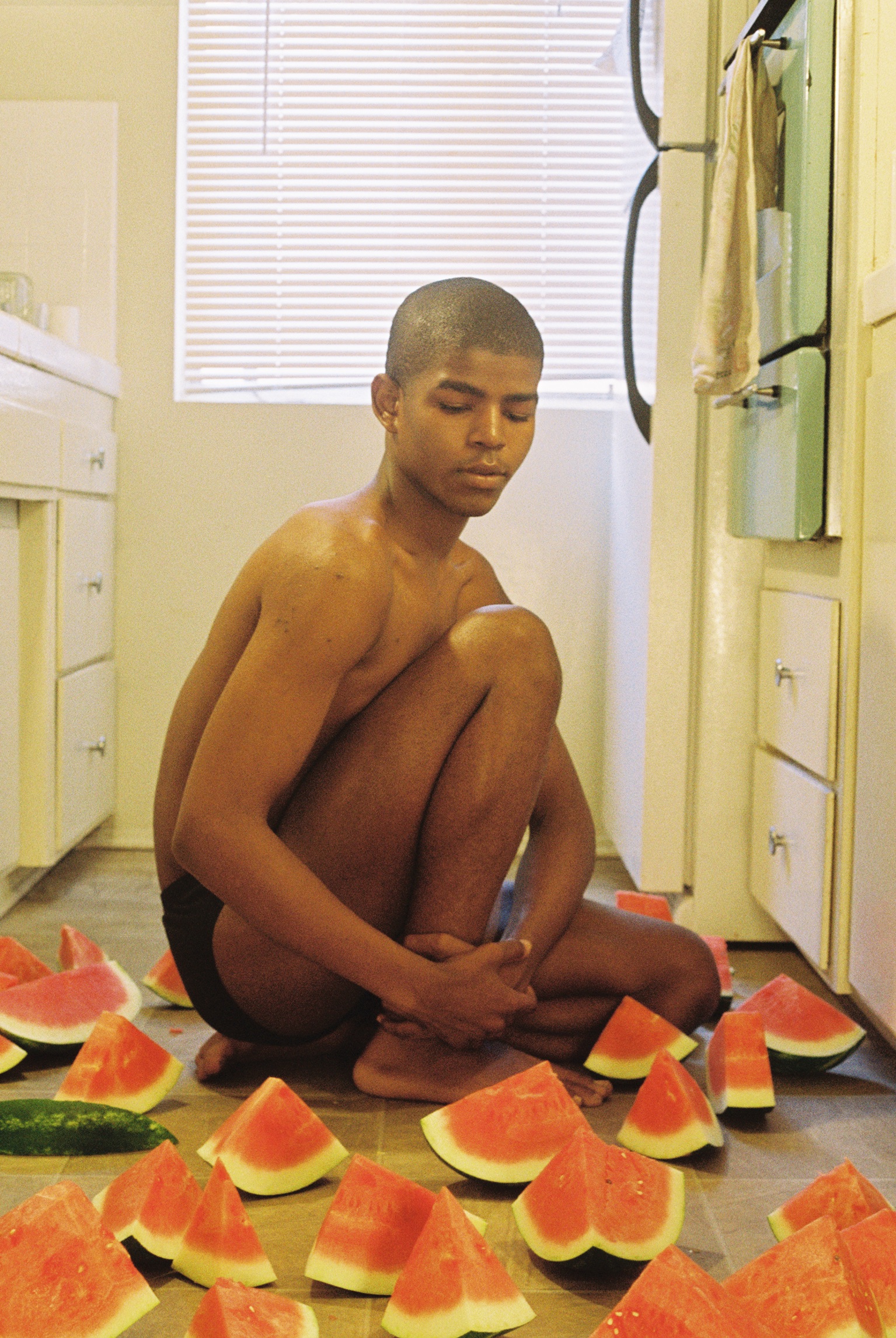 Another of Clifford's goals is to reach young people through his work and allow them to feel truly seen. He wants to "fast-forward the process in their lives where they feel doubt about their identity and sexuality". Just as he wants other people to feel freer, he makes most of his work in order to express and fiercely love his own sexuality and Blackness. "Had I seen some of the work that I was making when I was younger, I would've had a much easier time growing into myself because there wasn't a lot of queer Black representation that I was aware of," Clifford says. "So I hope that helps people fast-forward through a lot of years of misunderstanding oneself."
Now based in Los Angeles, Clifford is becoming reacquainted with his first love: movies. Having made his first short film, Growing Each Day, just last year, he's already returning to the medium with a newfound confidence. "I was discouraged with film because it felt like I had to make it huge," he says. "I just put that aside and started filming on a little, shitty camcorder. It's more about what's in the film and what's going on visually versus how expensive it looks. I'm excited to let go of any expectations and just film things and put them together in a way that feels good."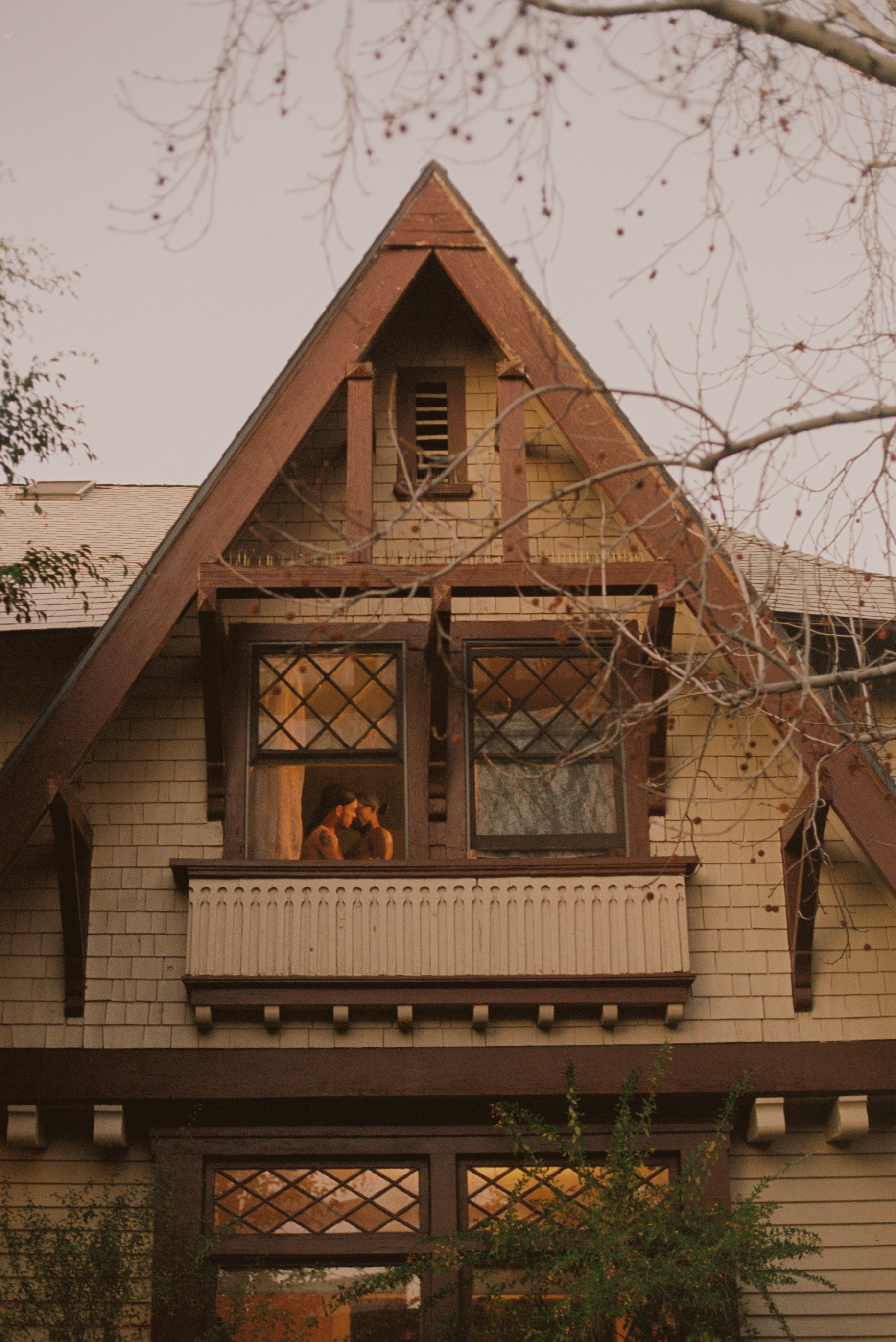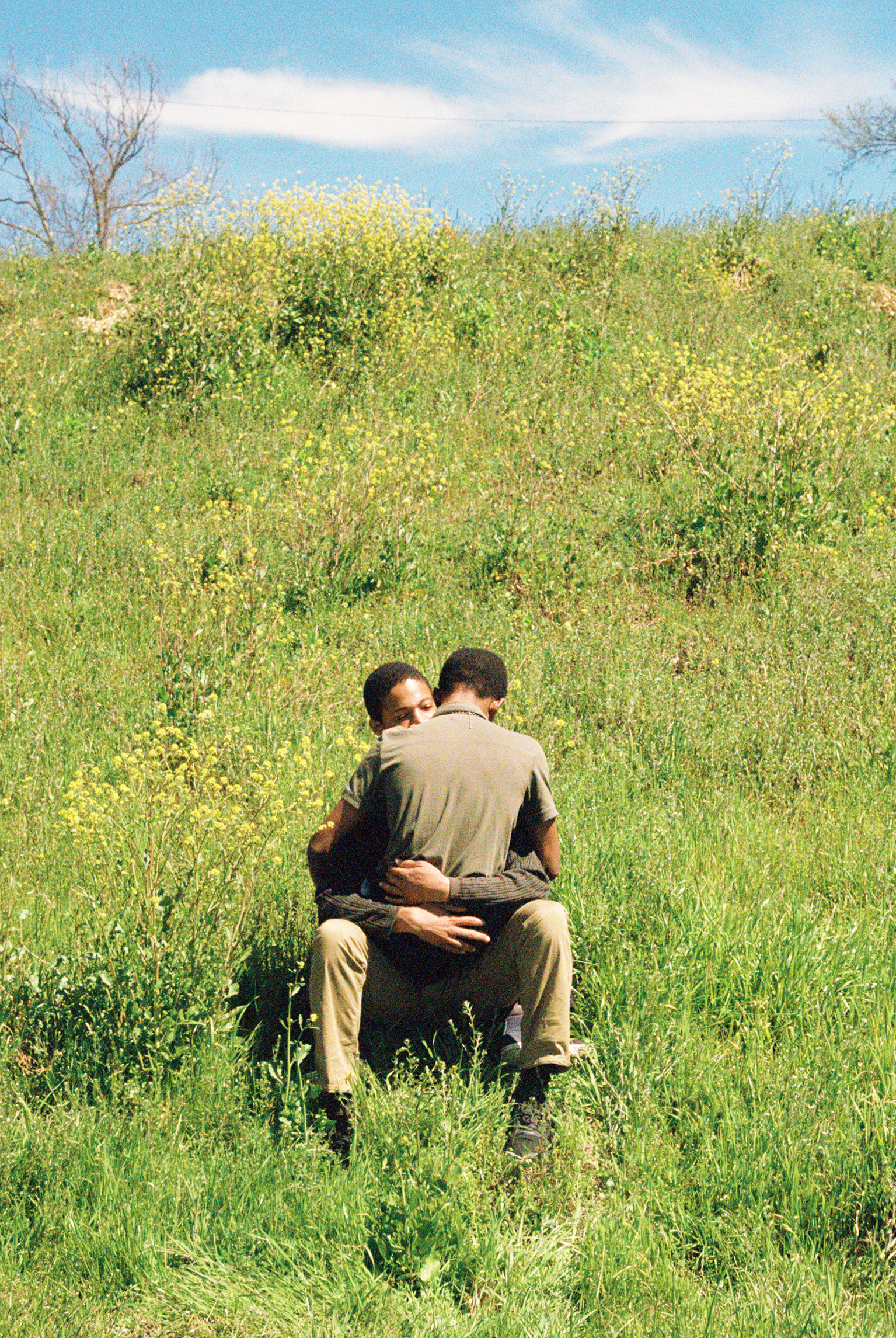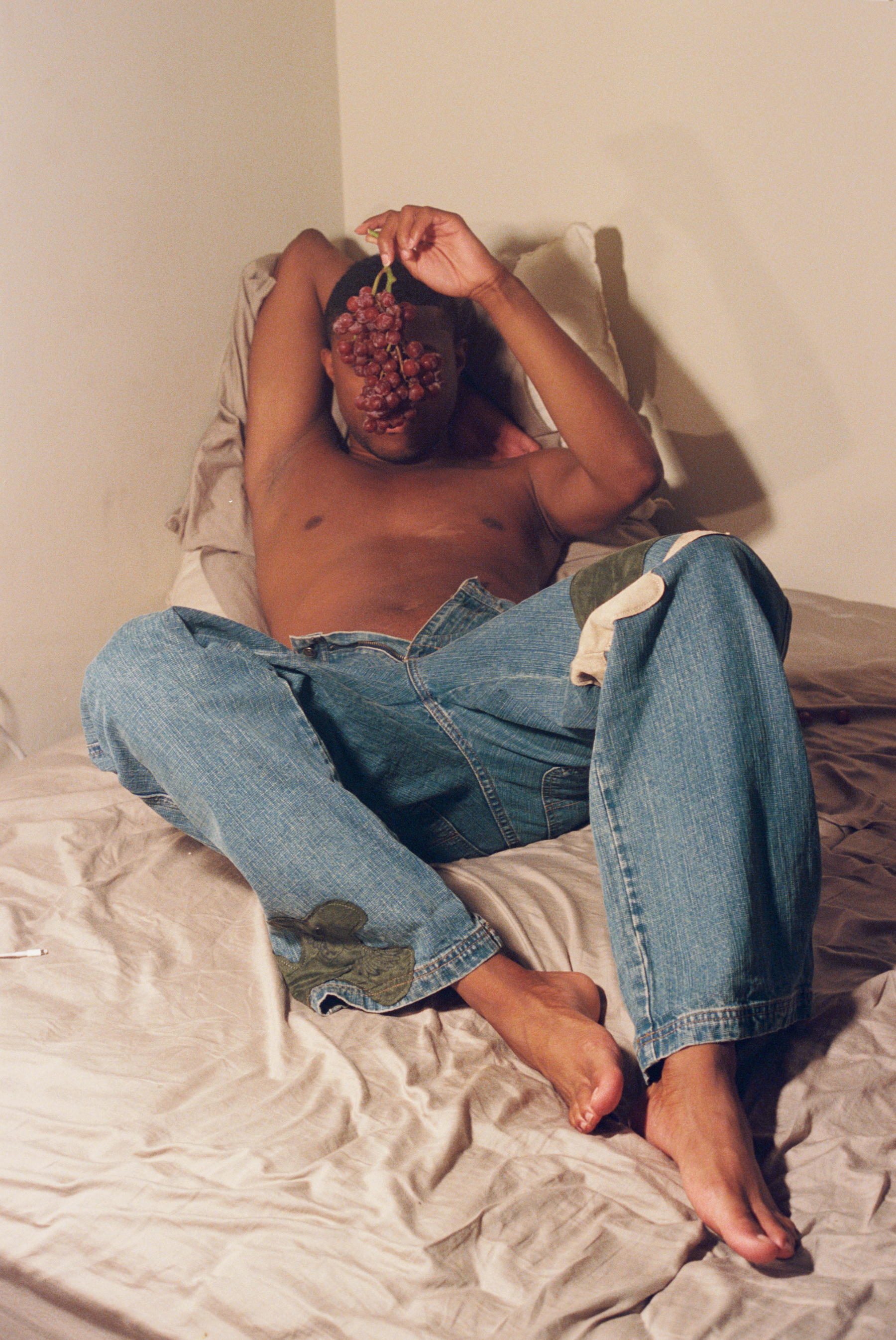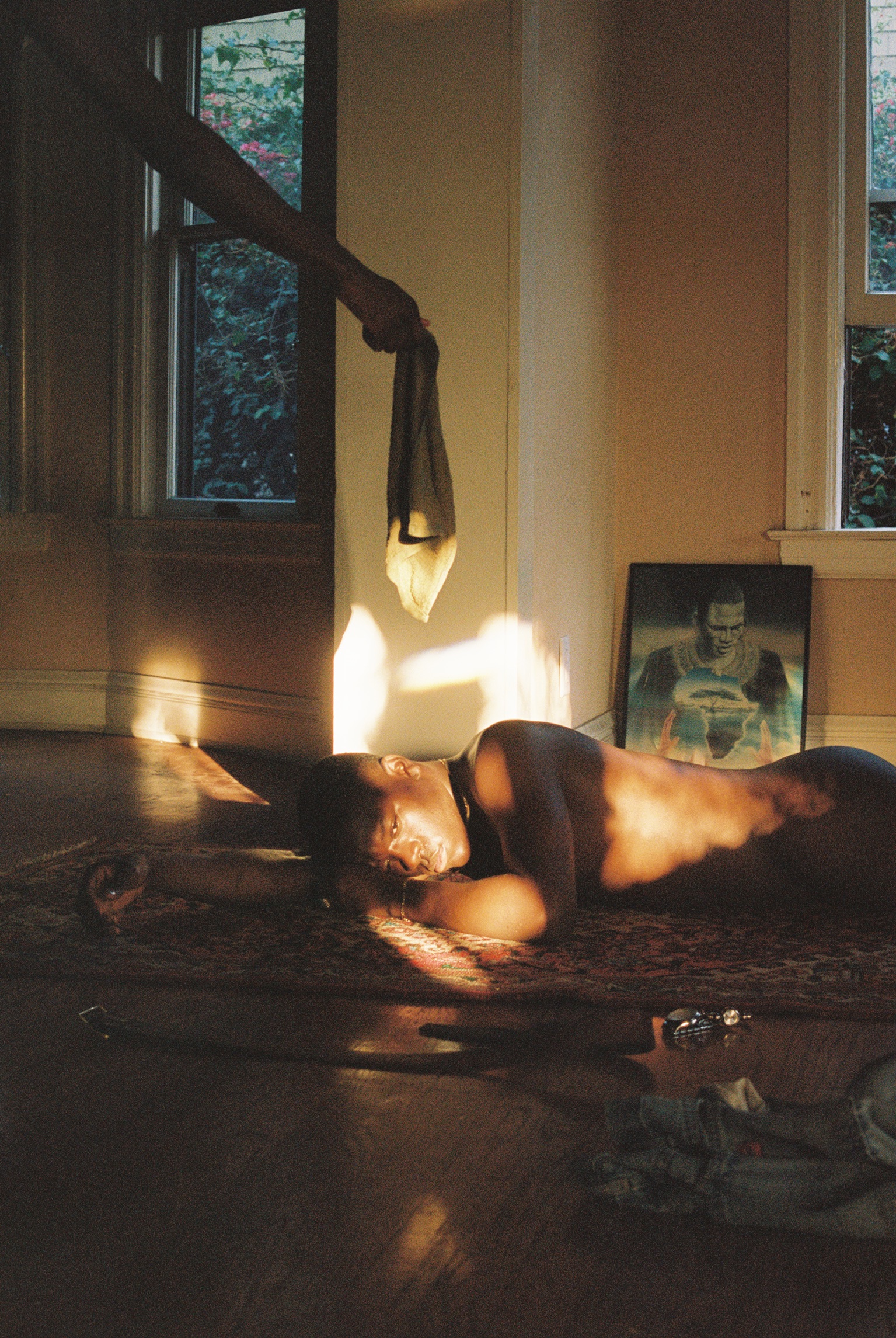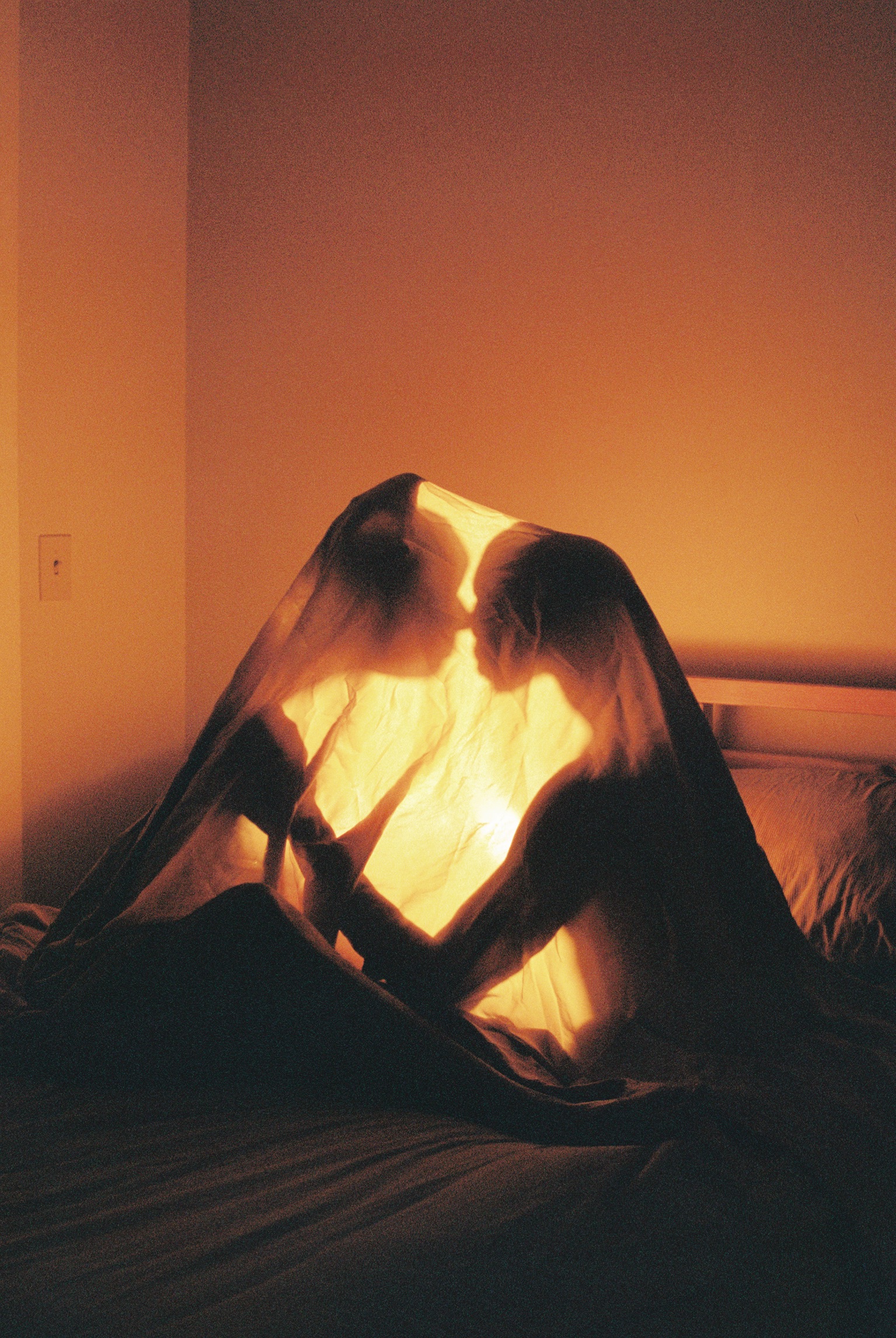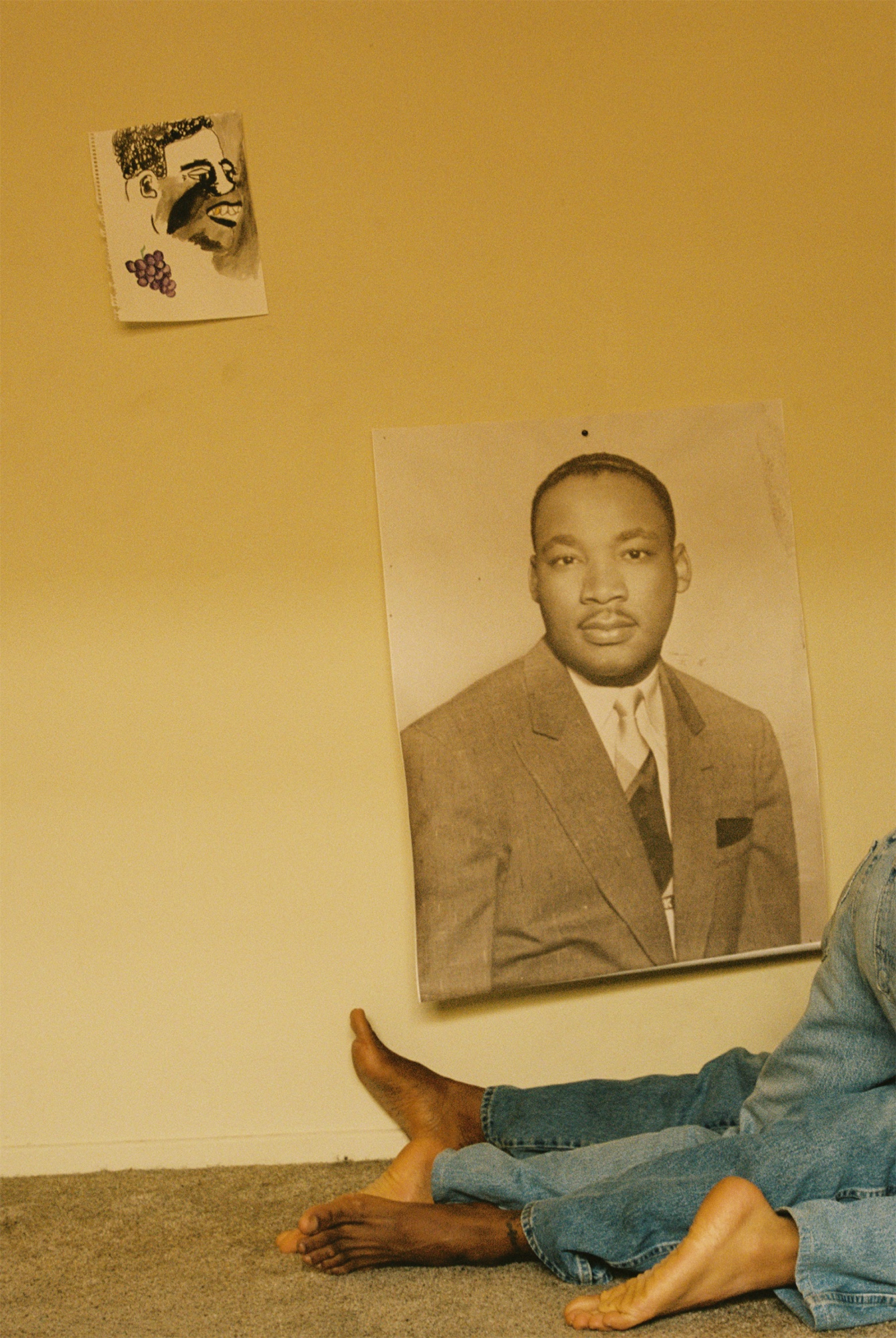 Tagged: