15 of the best albums of 2021 so far
From Jimi Somewhere's coming-of-age ennui to slowthai's protest tunes, these are the records you need to hear right now.
Like all of us, the music industry had a pretty rocky 2020. After streaming dropped precipitously during the onset of pandemic-induced lockdown, it crept up to a new high before stalling once again, roughly coinciding with a high-stakes election season around the world.
Improbably, we've made it to 2021, but have contended with a bleak Covid-19 winter. And while music isn't as strictly tied to seasons as the film industry, many great artists have responded to this sustained chaos by writing albums that — explicitly and implicitly — tell stories of what we've lost, fought for and discovered about ourselves during this turbulent stretch of time.
Right at the top of the year, Jazmine Sullivan returned with Heaux Tales, and we've since received an impressive haul of albums, EPs and nebulously defined projects that've helped us process recent events, experience some much needed escapism and feel the vicarious highs and lows of love. Some of the best recently released albums come from i-D faves Arlo Parks and Claud, as well as newcomers, like politically incisive rap trio Lo Village, and the chameleonic indie outfit Clever Girls, who are each poised for breakouts this year. These are the best albums of 2021 so far.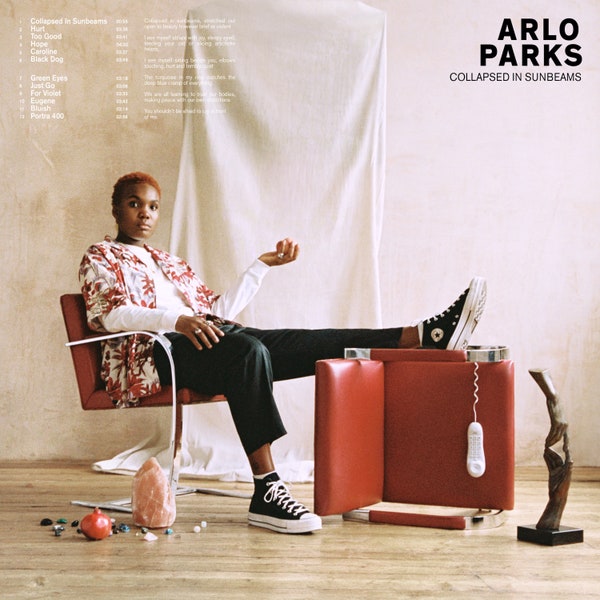 Arlo Parks, Collapsed in Sunbeams (January 29)
Some artists are great at building sonic worlds filled with shimmering guitars that feel like the sun beating down on your face, and chunky percussion that gives it all an underlying structure. Others are vivid lyricists who render the people, moments and references in their songs in ways that make them both specific and universal all at once. Arlo Parks splits the difference on her debut album, Collapsed in Sunbeams, particularly shining in the latter area by penning rich character studies like "Caroline" and "Hurt."
"I usually gravitate towards quite sensory and physical writing," she told i-D in January. "I try to create this holistic world with different tones, colours, textures; I think it makes for a more 3D picture of what I'm talking about."
Arlo's verses are empathetic, and heavy on the kind of detail that lesser lyricists often omit in favour of grandiose vagueness. At times, the way she writes about trauma recalls the work of Michaela Coel. She's unflinching in her depiction of it, but never exploitative.
"I wish that your parents had been kinder to you/ They made you hate what you were out of habit/ Remember when they caught us makin' out after school/ Your dad said he'd felt like he lost you," she sings on "Green Eyes".
Though the themes get weighty, Collapsed in Sunbeams is rarely anything short of gorgeous instrumentally. From the springy drums and scratchy chords of "Too Good", to the reverberating trip-hop tone of "For Violet", each track seems to show another layer of the 20-year-old musician's all-round talent.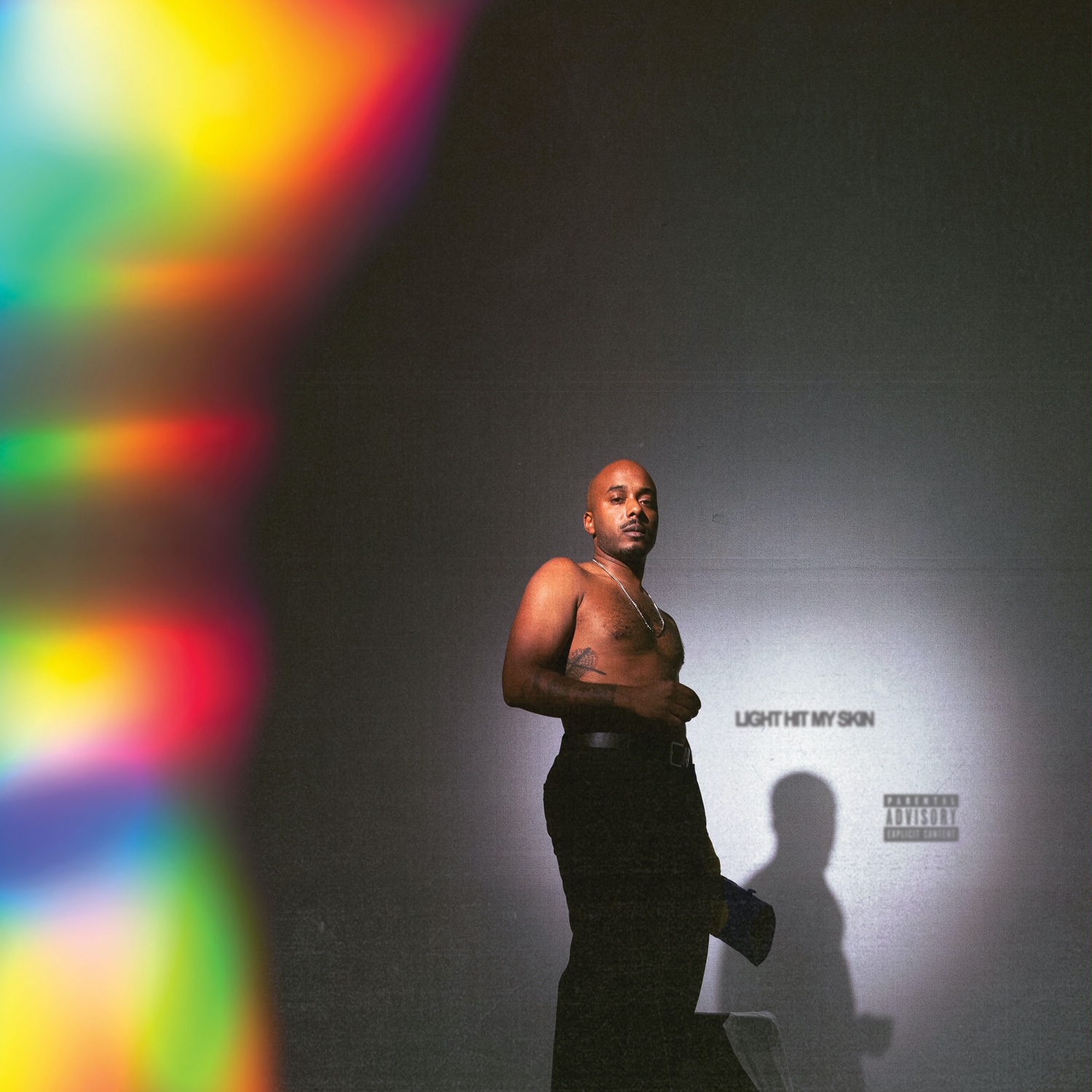 Caleborate, Light Hit My Skin (March 26)
Berkeley, CA rapper Caleborate still does albums the old fashioned way; his identity as a conscious, yet never preachy MC more fully formed with each subsequent release. Light Hit My Skin comes after three tumultuous years — which have included finagling his way out of an unsatisfactory label deal — and his writing has got sharper in the interim. He raps confidently about his resilience through school struggles as a kid, sleeping on floors as a broke adult chasing his music dreams and forging an independent path in the industry.
Always a candid voice, Caleborate is unafraid to reflect on those struggles and rough times, like on "Contact" where he admits to smoking his aunt's weed because he was running low. Confessional tracks like this are balanced with swaggering ones ("The Game"), and he consistently showcases both a penchant for catchy melodies ("Clicquot Shower") and witty bars. "Bob Ross how I turn my L's/ Into some happy trees," he raps on "Mud."
Caleborate has long been a bona fide star in the Bay Area, but on Light Hit My Skin he broadens his appeal without compromising his insightful writing. He's an everyman in that his emotions are widely relatable, but his combination of lyrical and songwriting skills is singular.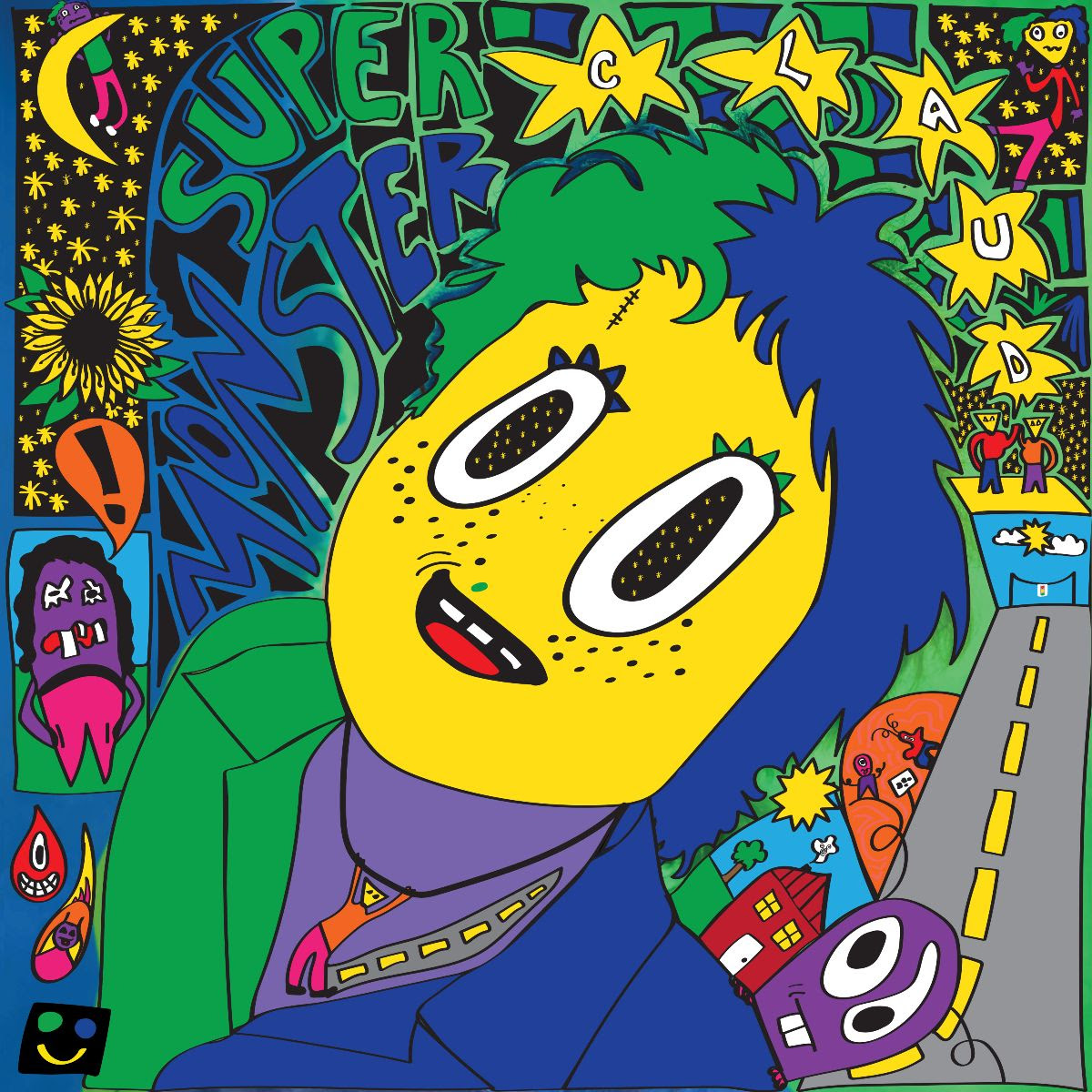 Claud, Super Monster (February 12)
From Claud's early days singing about smoking joints in parking lots, their music has always felt eminently accessible. The Chicago-born artist pens stories of Gen Z ennui that still strike a chord with millennials too — particularly those who like their pants wide and cropped.
Now signed to Phoebe Bridgers' Saddest Factory label, Claud has released their debut album, Super Monster, completing a journey from recording in a Syracuse dorm room to finishing the record at the legendary Electric Lady Studios in New York.
The lyrics on Super Monster are culled from what Claud describes as experience being an "observer" of love, taking notes on the relationships around them. This is one of their strong suits, as Claud writes about romantic frustrations and heartbreak with the sense of clarity that one often applies when giving advice to a friend. Applying this to their own love life gives Claud's lyrics an especially thoughtful quality.
"Call your phone you never answer/ Missing out on endless banter/ You've never been that good at small talk/ But I'd love to chat your ear off," they admit on "Cuff Your Jeans".
The album's most irresistible moment comes early with "Gold", which has uptempo drums and a start-stop rhythm on the hook that highlights one of the record's best bass lines. Throughout, Super Monster balances methodical lo-fi cuts ("Soft Spot," "Ana") with wry pop punk ("That's Mr. Bitch to You") and crying-in-the-club material ("Pepsi").
Sweet, ego-free and choc-full of sticky melodies, Super Monster proves that you can take the bedroom pop artist out of their bedroom, but that won't change what made them worth paying attention to in the first place.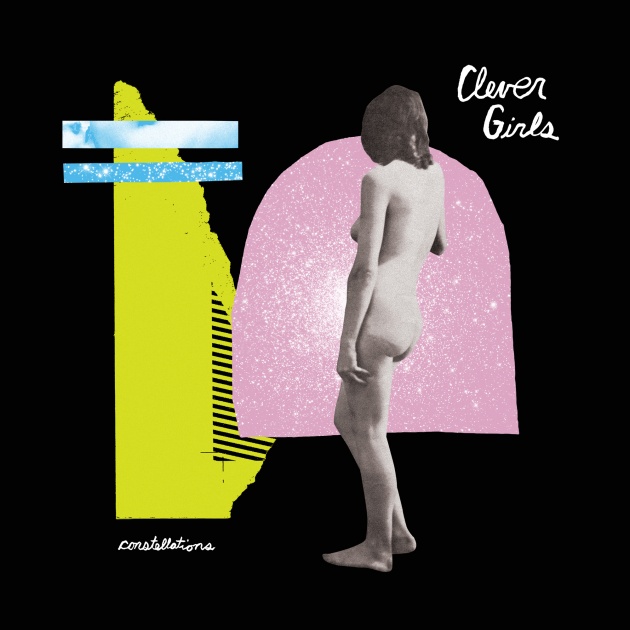 Clever Girls, Constellations (March 26)
Clever Girls' Diane Jean does more than just sing about their issues, they make you feel them viscerally. In order to capture the exhaustion and frustration that people assigned-female-at-birth can feel in relationships because of societal expectations, they recorded the vocals to "Stonewall" the moment they woke up. Scratchy-throated and weary, they were still wrapped in a sleeping bag after spending the night in the studio. This kind of commitment is a big part of what makes Clever Girls' second full-length LP, Constellations, so compelling.
Diane and their bandmates prove to be fluent in a myriad of sounds throughout the record. Opener "Come Clean" shifts from a hushed indie lullaby to a noise rock cacophony in jarring fashion. "Remember Pluto" is blissful and beachy, recalling bands like Alvvays and Fazerdaze. The closing track "Fried" even has an IDM quality thanks to its thumping beat and oscillating guitar.
There's a looseness through Constellations that makes the album especially inviting — you get the sense that the takes used were chosen more for emotional resonance than technical perfection. After all, it was pandemic isolation that inspired the tremendous sense of longing on lead single "Baby Blue." The record as a whole was partly inspired by Diane's encounter with the Major Arcana Tower tarot card, a symbol of tumultuous change and personal revelations, and the twin feelings of optimism and unease course through each track.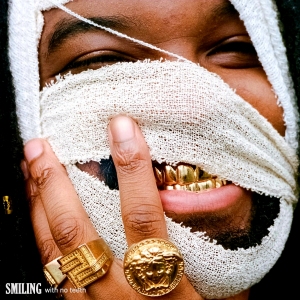 Genesis Owusu, Smiling With No Teeth (March 5)
From the frenetic opening drums of the aptly titled "On the Move!" Genesis Owusu grabs your hand and begins a warp speed journey through both his own psyche, and our chaotic shared reality. Smiling With No Teeth is Genesis' first project since 2017's Cardrive EP, and in that time he's honed his writing to a razor sharp point.
On "The Other Black Dog" he laments his peers' struggles with trauma in a world that expects them to still be entertainment fodder. "All my friends are hurting, but we dance it off, laugh it off/ Scars inside our shoes but we just tap it off, clap it off," he raps.
"Whip Cracker" is one of Smiling's most fiery tracks, as Genesis blasts domestic abusers, the entrenched racism of society and the way those in power use things like religion to try and mollify the masses: "Look into the eyes of your master/ Tell me if he still got the answer/ If he point my ass to the pastor/ Better go Casper 'fore a disaster," he warns.
Born in Ghana and currently based in Australia, Genesis is fluent in an impressive number of genres, from new wave ("Don't Need You") to syrupy R&B ("No Looking Back") and funk rap ("Gold Chains"). Smiling With No Teeth will likely be the first time many people hear his music, and Owusu has clearly poured every ounce of himself into this debut album.
Jazmine Sullivan, Heaux Tales (January 8)
"I just wanted to tell the untold stories of women," Jazmine Sullivan said to NPR of her acclaimed new album Heaux Tales, which, thanks to her revelatory writing and shrewd use of guests, feels as much like a film anthology as a record.
"N***as cannot handle if a woman takes the same liberties as them/ Especially with regards to sex/ Like our society teaches them to be so wrapped up in themselves/ And their own conquests/ That they forget we're sexual beings as well," Antoinette Henry explains on "Antoinette's Tale," one of several memorable interludes. Elsewhere, Jazmine uses the album's eight full tracks to expand on sexuality as defined internally and through years of joy, sorrow and heartbreak.
On "Pick Up Your Feelings" she "[flips] the script" on a gaslighting ex, kicking them to the curb with confidence and authority. With "On It", Jazmine asks a prospective partner why he "deserves" to spend the night with her, while on "Girl Like Me," she admits that a nasty breakup has left her "[sitting] at home judgin' my body." Though Heaux Tales clocks in barely over 30 minutes, it offers a three-dimensional portrait of Jazmine, devoting time and thoughtful lyrics to her wants and needs, her hopes and fears.
Jazmine has never felt the need to gloss over the difficulties of modern romance, and her music maintains a fierce originality because of that. Especially on Heaux Tales, where she commits to sharing the experiences of women who are often unaccounted for in mainstream pop music.
Jevon, Fell in Love in Brasil (February 5)
In 2015, Jevon's grandfather passed away, leaving him a record collection heavy on Brazilian artists that would go on to change the West London upstart's musical trajectory. Jevon's drawn from Latin American roots before — most notably 2019's 4 Minutes in Brazil EP — but his proper debut album, Fell in Love in Brasil, is Jevon's most inspired take on the music that played a major role in his family life, filtered through the lens of British rap.
Jevon consistently finds fresh ways to blend rap with the sounds of samba and bossa nova. The percussion on "Gringo" is sequenced like a trap beat, but uses Latin American drum sounds. "Ghetto Cinderella" sounds like a modernised take on The Neptunes' Latin-tinged 00s run. Jevon has always shown good instincts as a producer himself, and working with musicians like Marcos Valle and Rincon Sapiência lends a lushness to the instrumentals.
Songs like "Lil Ze" and "Playboy" are inspired by the sweeping Rio de Janeiro gangster flick City of God, and just as the movie became an international success, Jevon's debut has the potential to spread Brazilian art to new, eager fans.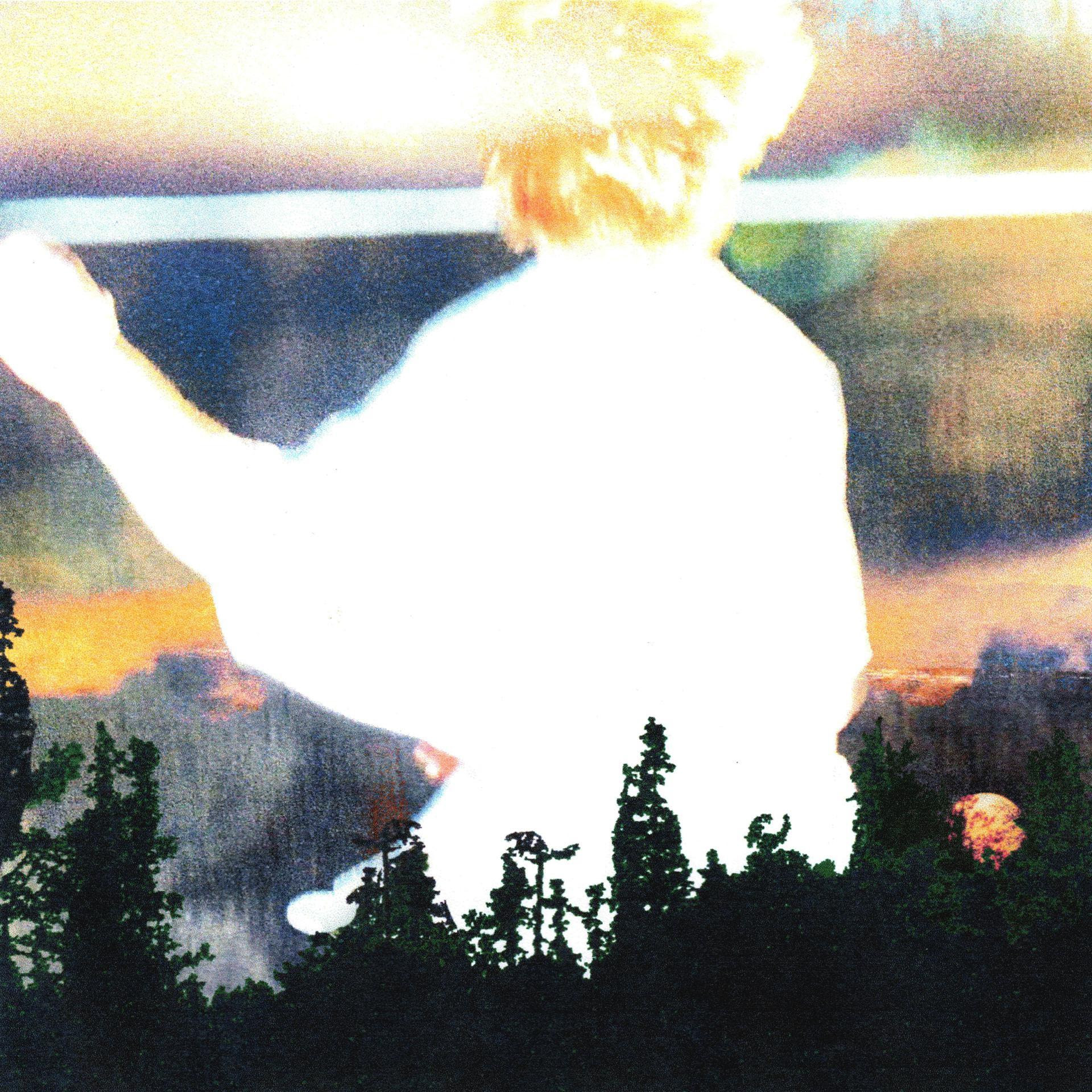 Jimi Somewhere, Nothing Gold Can Stay (February 5)
Jimi Somewhere makes music that's best fit for a climactic scene in an A24 movie, where the main character has a moment of catharsis and jumps into a swimming pool. His songs are all emotion — expressed through autotuned croaks and falsetto runs, plaintive guitar chords and well-honed nostalgic anecdotes. What he lacks in technical vocal chops, Jimi makes up for in sheer conviction, not unlike Brockhampton or Mac Miller, both of which influenced him early on.
As its title suggests, Nothing Gold Can Stay is about the ephemerality of youth. Recorded between the ages of 17 and 21, Jimi touches on everything from the invincibility of teenhood ("Bottle Rocket"), to leaving the security of your hometown ("The World") and the tension that comes from pursuing a life that differs from your parents' expectations ("Wedding").
Like a great coming-of-age movie, Nothing Gold Can Stay is grounded in the specifics of Somewhere's early life in Hokksund, Norway, but has a core universality that will strike a chord with anyone who can remember the bittersweetness of growing up.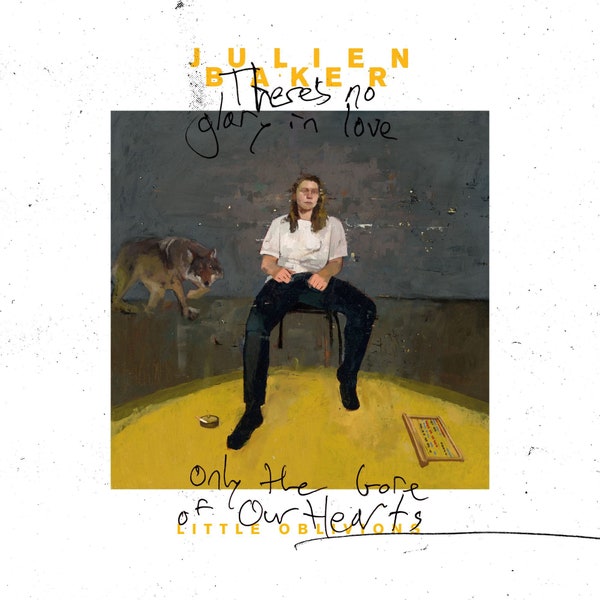 Julien Baker, Little Oblivions (February 26)
Julien Baker's songs are sometimes flattened with the descriptor "sad," but that belies precisely what makes her work uniquely devastating. On Little Oblivions, she continues to immerse herself so completely in each moment, whether she's longing for mental and emotional relief ("Faith Healer") or admitting that an apology alone won't break the cycle of hurt ("Relative Fiction"), that you can't help but feel an uncommon level of investment.
When listening to Julien, it feels like she's found a way to commit feelings to wax without the rounds of distillation many other singer-songwriters go through. It's purer and grittier — at times uglier — but often all the more beautiful for it. She's always written raw, emotional music, and continues to do so throughout Little Oblivions, which is impressive given that it's also her most sonically refined project. "I can accept very difficult things and say, or sing them out loud, and just sit with pain," Julien told i-D. "This record is full of all my dark thoughts."
Stripped-back songs like "Crying Wolf" and "Song in E" retain the lean feel of her earlier output, but it's abundantly clear on them how Julien has grown as a vocalist. Her voice quivers and breaks evocatively at times, but her lower register sounds powerful and commanding.
Reckoning with topics like mental health, addiction and the realisation that there is no one "right" way to live, Julien is candid about the despair that these things can bring, particularly when they're all coming at you at once. "Say it's not so cut and dry/ It isn't black and white/ What if it's all black, baby?/ All the time," she wonders on the gripping album opener "Hardline."
She's never been a rose-colored glasses kind of writer, but leave it to Julien to capture every possible shade of black on Little Oblivions.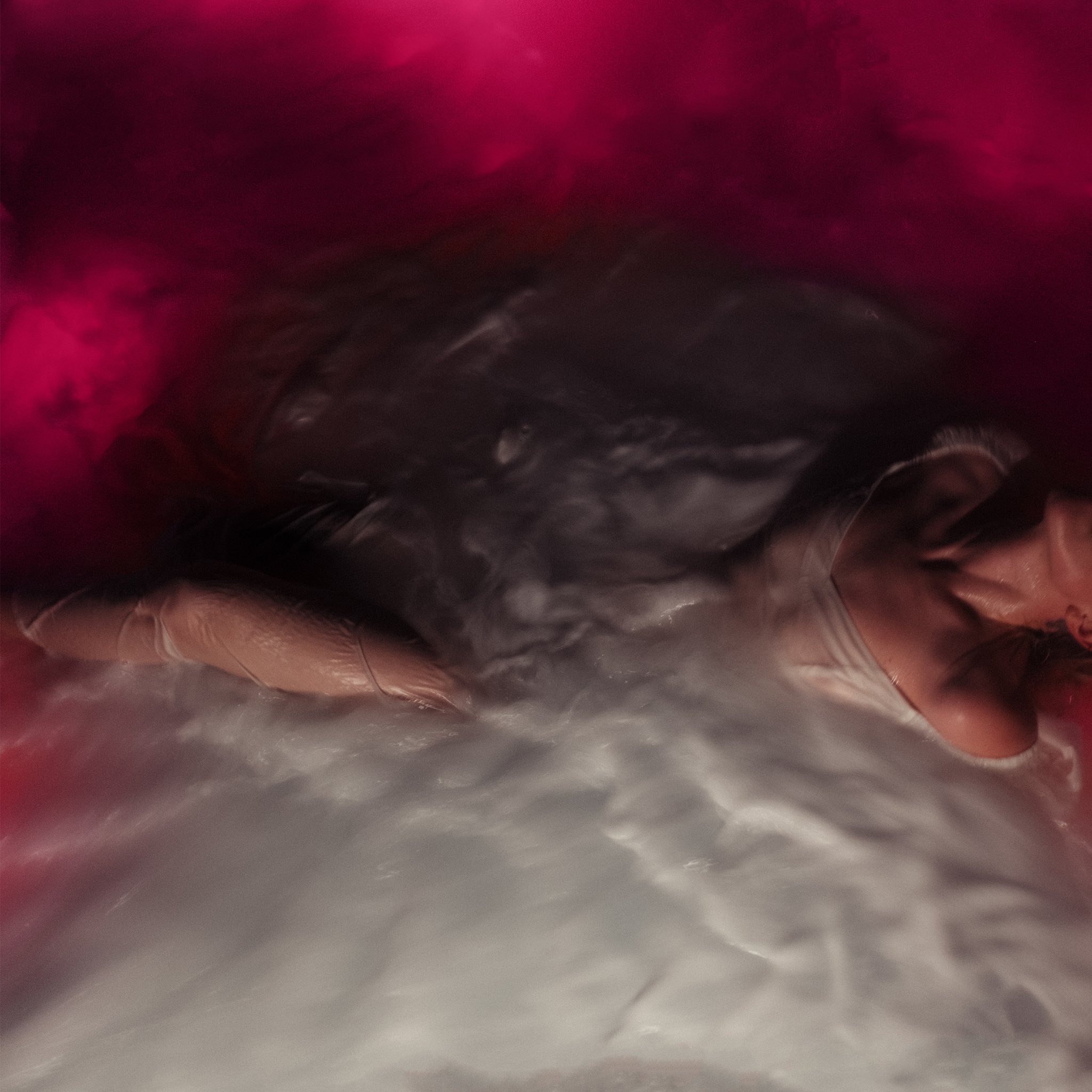 Hayley Williams, FLOWERS for VASES / descansos (February 5)
The more insular companion piece to Hayley Williams' 2020 solo debut Petals for Armor, FLOWERS for VASES / descansos showcases the breadth of her talents in a way we've never quite before heard.
"There's no such thing as good grief/ Haven't eaten in three weeks/ Skin and bones when you're not near me/ I'm all skeleton and melody," Hayley sings on "Good Grief", with the last line serving as an apt description for the lissome sound of the album.
The songs on FLOWERS are sparse — many like "Wait On", "Over Those Hills" and "Find Me Here" are essentially acoustic ballads with just a touch of added production polish — but they're no less compelling than the souped-up dance pop on Petals. There's a kinaesthetic quality to her lyrics, particularly on "My Limb", where Hayley describes a brutal breakup through the metaphor of amputation, it sounds like a record off Paramore's 2013 album had been ravaged by time; the usually thunderous guitar quieted and tempered. "Asystole" borrows its name from the term for irreversible cardiac arrest — another FLOWERS song you really feel in your chest.
Many bare bones indie albums can feel like pleasant background music and little more, but Hayley's visceral imagery and sharply-constructed instrumentals let you know that this isn't for the faint of heart.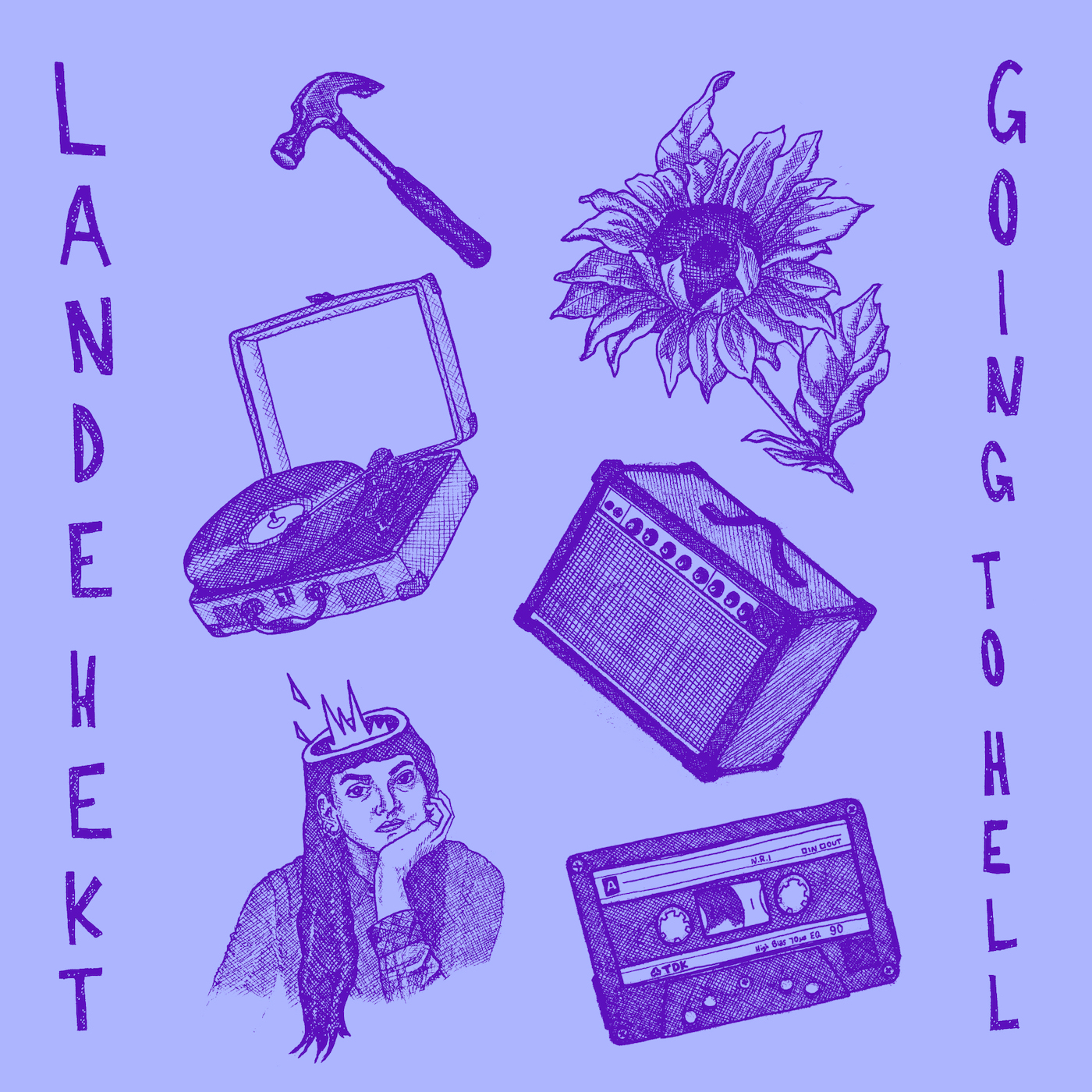 Lande Hekt, Going to Hell (January 22)
As the lead singer and bassist of UK punk trio Muncie Girls, Lande Hekt has established herself as a proud dissident, singing about both the failings of the British government and the everyday evils of the public school system, misogynistic celebrities and even her own father. On her first full-length solo album, Lande swaps out the jagged musical edges of Muncie for a more indie-friendly sound.
Here, she takes a "more inward looking" approach. Lande reflects on her own coming out process, and muses on pandemic-pertinent longing ("I think that I can predict this/ You'll become one of the people that I miss" she sings on "Winter Coat"). On "Stranded in Berlin", she recalls the flood of emotions that come from being on tour in a foreign place, like the jangly cousin to Phoebe Bridgers' "Kyoto".
Lande offers an election anxiety anthem with "In the Darkness" that will surely be used as a salve in 2022 and beyond, and she critiques judgmental religion on the title track. Going to Hell is both far-reaching and occasionally painfully earnest, but it's scattershot thematic approach and commitment to detailed, candid songwriting makes it a real living artefact of our time.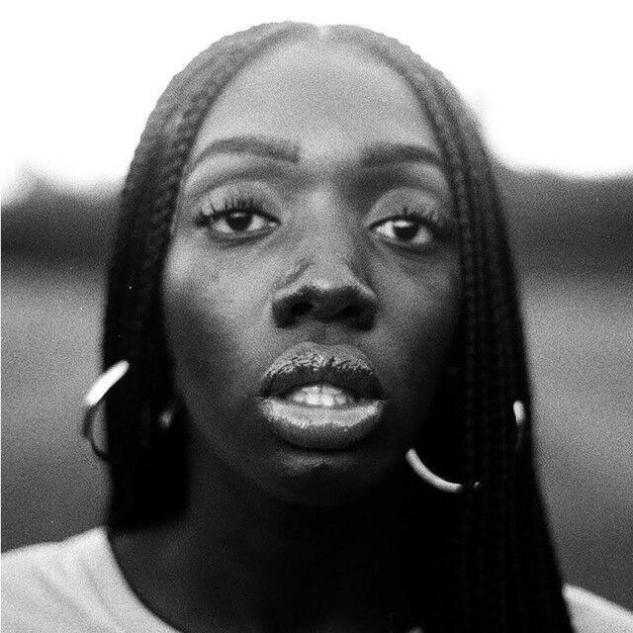 Lo Village, Lost in America (January 22)
"And I don't know why/ We gotta fight for things to change/ I'm unhappy/ We weren't meant to live this way," Ama Tabiri sings on "Sick", the first track from Lo Village's urgent new EP Lost in America. The project is succinct and powerful, a response to the police killings of Breonna Taylor and George Floyd, and the broader experience of being Black in the United States. "We wanted to let people know we give a fuck and that we're not just Black people acting like this shit's not happening," Ama told Audiomack.
Each song on Lost in America has a different focus, making for a well-rounded project from the Maryland trio, comprised of Ama, and MCs Kane and Charles Tyler. The song "Terry Crews" emphasises the importance of Black solidarity over individual material gain and acceptance by white society, while "Out the Window" focuses on the bad faith reaction many had to last summer's string of Black Lives Matter protests.
"This has gone on for too long/ No longer are we taking shit/ We protesting a murder/ And your concern is we breaking shit," KANE laments.
The themes are dire, but Lost in America offers plenty of ear candy, from nimble flows and memorable hooks to rich live bass lines and drums. Music has always been integral to cultural and political revolution, and this trio has made a case that their record should be required listening for those fighting for a more just world.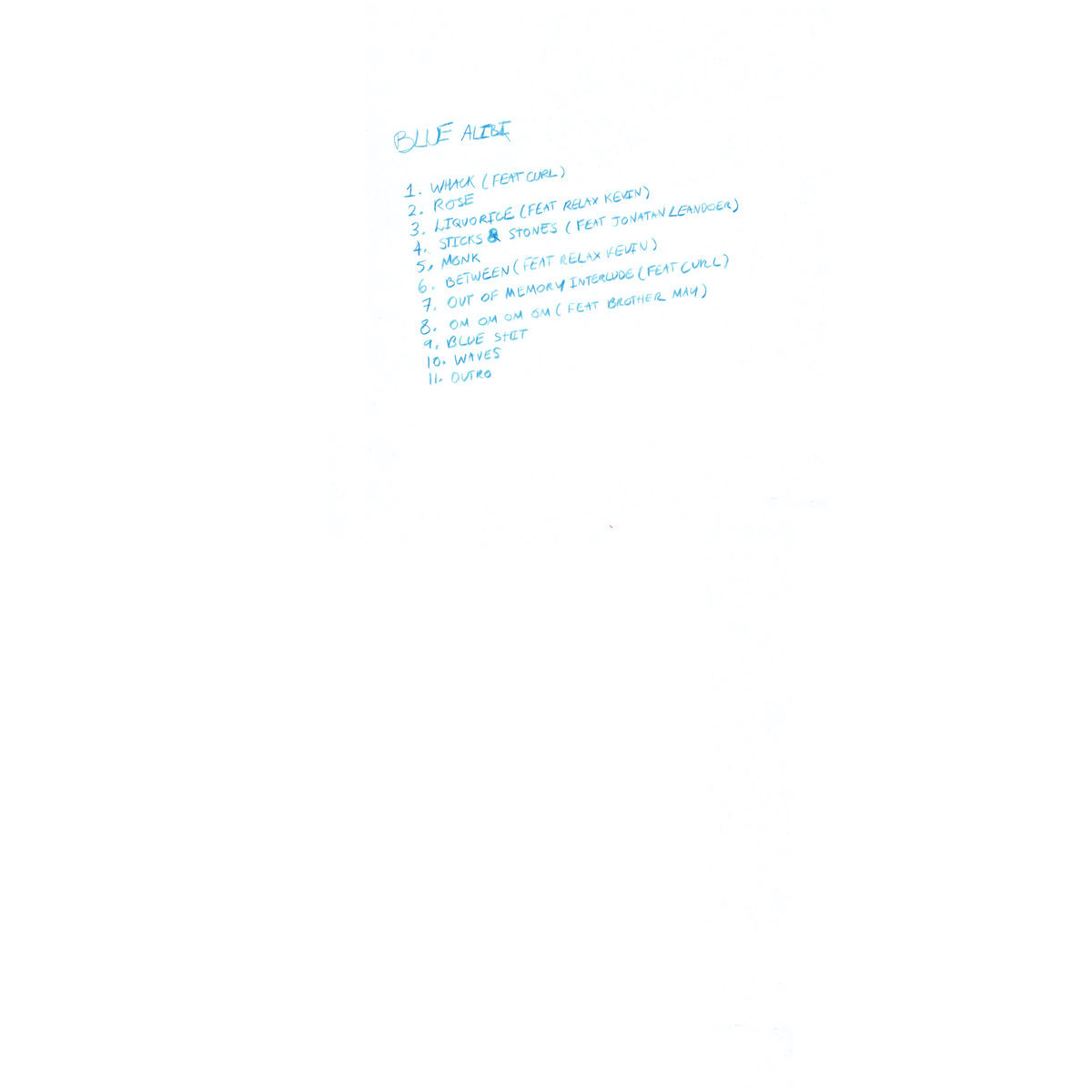 Mica Levi, Blue Alibi (January 27)
Despite being one of the most in-demand film scorers in cinema, Mica Levi found time to reel off December's Ruff Dog and follow that up with Blue Alibi, a collection of songs that strips genres, like post-punk and hip-hop, down to their knickers.
Mica has shown on Monos and Jackie that they are a master of contrasting textures, and that exploration continues all over Blue Alibi. The opener "Whack" combines King Krule-y vocals with a guitar line that sounds like you plugged the instrument into an amp and chucked it down the stairs. "Om Om Om Om" sees Mica use guttural, rhythmic strumming to create a tense soundscape for the rhymes of fellow Brit boundary-pusher Brother May. "Liquorice" is sludgier, with distorted chords that perpetually seem to be building towards a big drum fill that never arrives.
Through careful tone manipulation, Mica does more with a single jagged guitar line than some full bands with a cadre of producers at their disposal. Above all, Blue Alibi has us thrilled to hear Mica's work on highly-anticipated and upcoming movie Zola.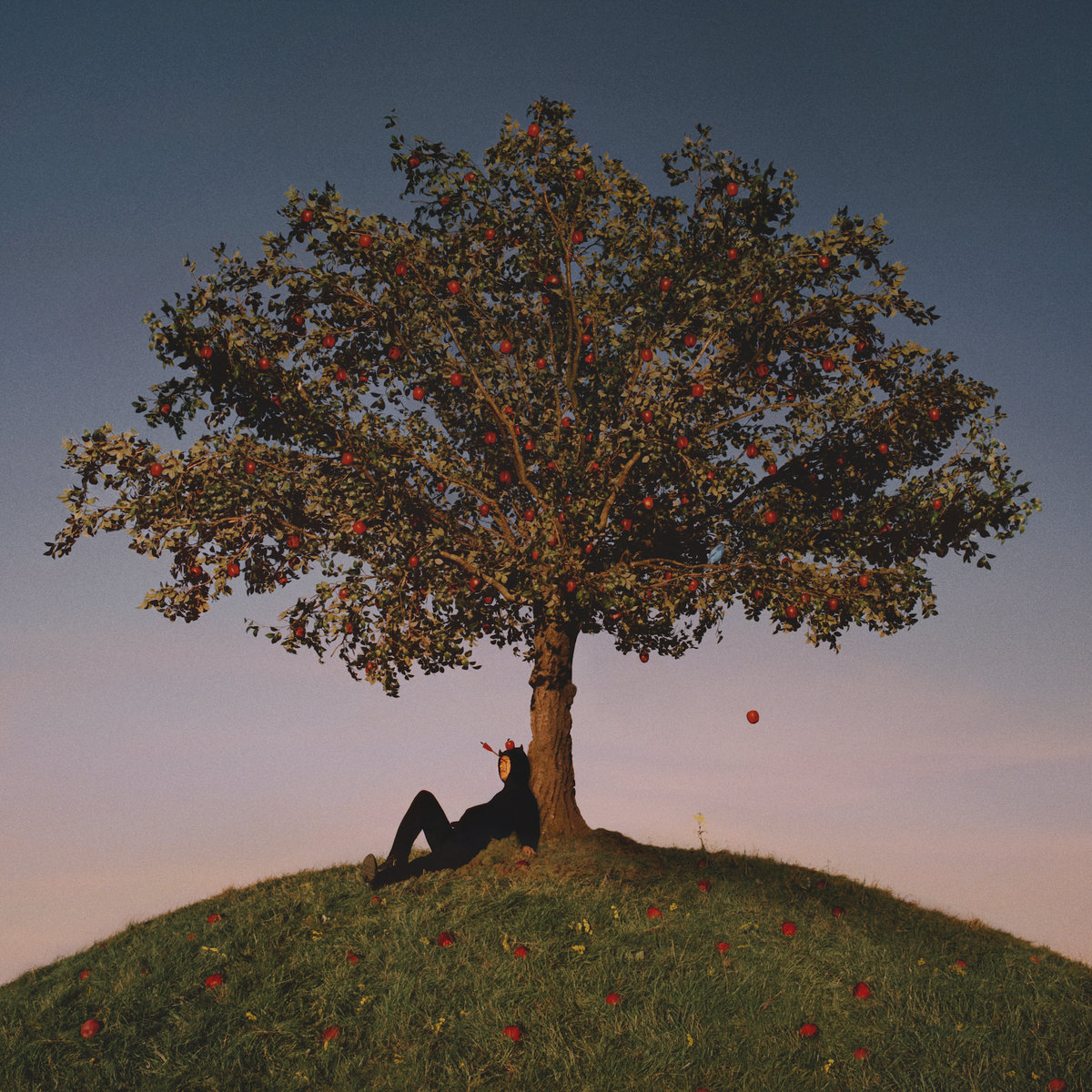 slowthai, TYRON (February 12)
Arriving exactly one year after slowthai accosted Katherine Ryan onstage at the NME Awards, comes the Northampton rapper's second album, TYRON. Using your first name as a title promises a certain amount of introspection, which he offers up on tracks like "i tried" and "focus", making up for the record's headier second disc. "Slow dance with the devil, no chance so I settle/ No second chance, I just gotta be better," he says resolutely on the latter cut.
Since early songs like "T N Biscuits" and "Drug Dealer", slowthai has rapped like buckshot, powerfully and with the ability to hit a wide range of targets. He shows support for England's National Health Service on the appropriately titled "nhs" and grieves the death of his brother on "feel away".
A noteworthy sonic development is the Three 6 Mafia Memphis occult influence that is evident on the drums of "45 SMOKE", the lo-fi chopped vocal sample on "WOT" and Kwes Darko's hook on "DEAD", which sounds like a sinister incantation. Always an animated vocalist, slowthai ups his theatricality on these tracks, making for a stark contrast with the later songs.
The record's only clear misfire is the clickbait-titled "CANCELLED" with Skepta, which may be inspired by the NME incident. Other than that, TYRON makes for compelling listening whether slowthai is owning up ("i tried"), lamenting fame ("terms") or directing his indignation outward ("VEX").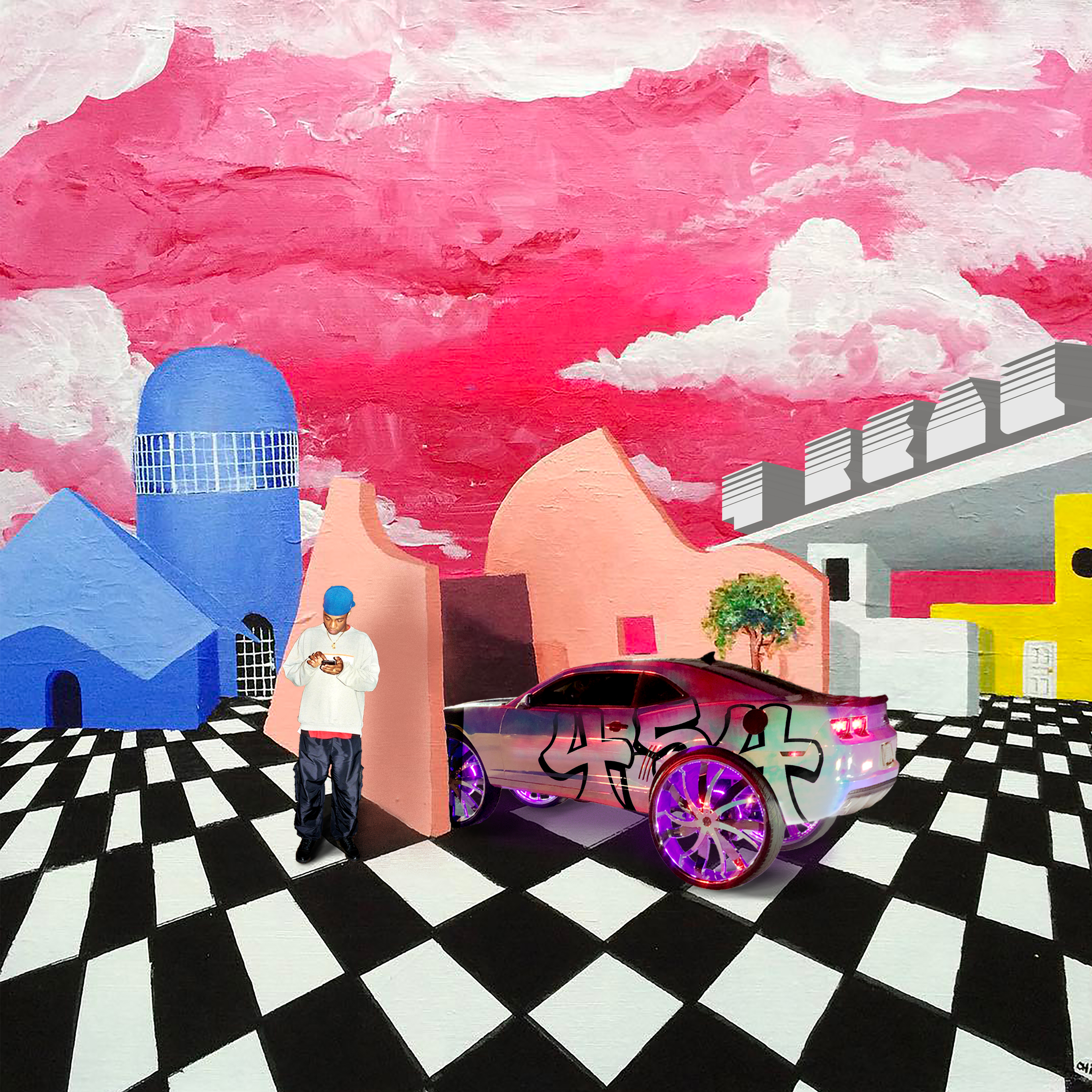 454, 4 REAL (March 16)
On his debut mixtape, 4 REAL, Orlando's 454 takes familiar components — pitch shifting and autotune, cloudy synths and distorted 808s — and uses them cleverly enough to make you feel like you're hearing them with fresh ears.
The rapper-producer (and skater) is the latest signee to the eclectic Honeymoon roster — specifically its MATH imprint —which has released music from Rejjie Snow, Anna of the North and the late, great Chynna. Like his labelmates, you get the sense that 454 has little interest in masking his stranger predilections for mainstream success, even though he could.
There are real shades of Playboi Carti in the way he delivers short, repetitious bars that feel more like creeds than verses ("I don't really think they like me," he claims over and over on "PISCES"). But 454 is a more introspective lyricist, and several times on 4 REAL, his candour is easy to miss because you're so hypnotised by the production.
"Peace and blessing to my family up in heaven lost a couple few/ I lost my pops in 2009, my heart that shit cut right through/ My people you ain't blind open your eyes, see what we going through," he says on the single "LATE NIGHT."
He puts the full package together on songs like "FLORIDA" and "GEORGIA," with soul samples creatively twisted until they feel less like cloud rap and more like vaporwave, all balanced out by booming, well-tuned 808s. In these moments, you see 454's potential to exist at the centre of a venn diagram between Carti and Pi'erre Bourne.