A Pop Idol-style drag show is coming, from the team behind Drag Race
RIP to the lip-sync.
|
26 February 2021, 11:26am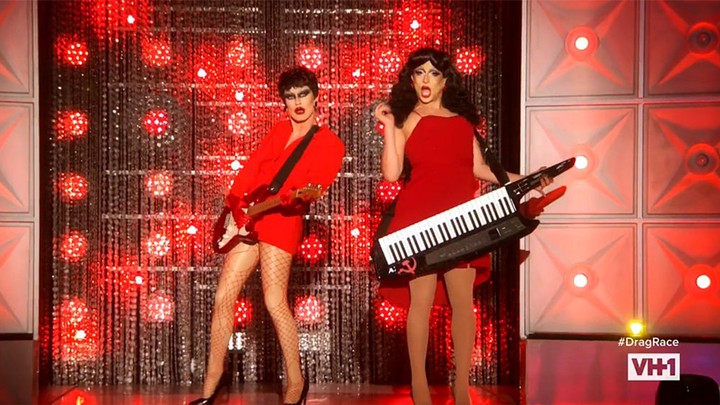 On the first day, all the way back in 2009, RuPaul created RuPaul's Drag Race. And RuPaul said, let there be lip syncs, and there were lip syncs, and it was good. And then, as the success of the show grew and grew, so too did the spin-offs.
First, there was the short-lived Drag U (RIP). Then All Stars, currently on its fifth season. And who could forget the festive holiday specials and Celebrity Drag Race? Plus there's also a slew of international syndications in the UK, Canada, Thailand, Chile and the Netherlands (Spain, Australia and New Zealand are coming later this year). But there's yet to come, with news the drag television juggernaut is going fully international, with a twist.
Introducing Queen of the Universe, a new international reality show produced by World of Wonder, the company behind Drag Race. Coming later this year to Paramount Plus, the show will see queens from all around the world compete to see "who really rules the drag universe", Vulture reports. So far, so formulaic. But Queen of the Universe has a new hook. In this show, the contestants will be singing live. Think Eurovision song contest, but more camp. Is such a thing possible?
For now, we don't know much about the pageant-sounding Queen of the Universe, and whether it will rival Drag Race for popularity or for prize money (the winner of each season in the USA currently makes $100,000, with the chance to top up their earnings with a $5k tip for each episode win). But we're excited for the latest iteration of the endlessly expanding Drag Race cinematic universe already. And if you're more partial to a lip-sync than a live show, then fear not! Vulture also reports that All Stars is due to return this year too, and we still have both season 13 of Drag Race and season two of Drag Race UK to finish first. And a third season of the British show is set to start filming in just a few weeks.
Knackered just thinking about it, tbh.
Tagged: