David Attenborough is leaving Instagram
Hope everything is okay hun? DM me x
|
26 November 2020, 11:39am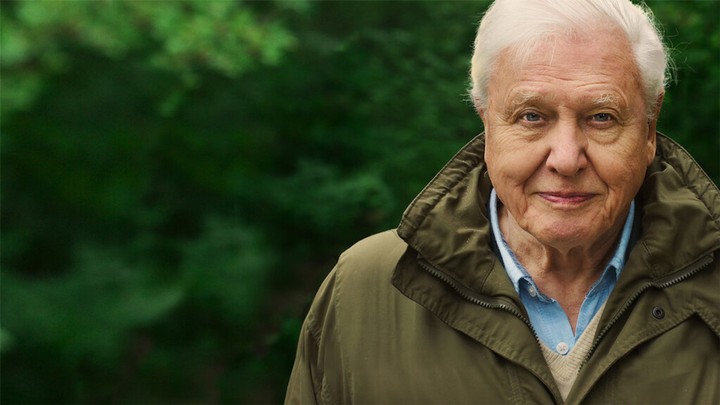 Image via Netflix
In further proof that there is no morsel of joy 2020 will not cruelly snatch away from us, David Attenborough has announced he's yeeting himself off Instagram, just two months after his social media debut.
The broadcaster initially joined back in September (that's two months ago, in case this year has ruined your concept of time completely), and quickly broke records as the fastest user to ever reach one million followers on the platform. With a post warning us all about the world being in dire straits, everybody's fantasy grandad hit one million Instagram followers in just under four hours, earning himself a spot in The Guinness Book of World Records. Take that Kylie Jenner.
But if we were hoping for a full pivot to David Attenborough: Full Time Instagram Influencer, then sadly we are to be disappointed. The Life On Our Planet presenter and filmmaker has been relatively quiet on the app since his record-breaking debut. In fact his most recent post was a IGTV clip shared on 31 October, warning us all that what happens next to the planet "is up to us".
The caption has recently been updated to reflect that David's personal Instagram journey is sadly, all but done. "This might be a wrap for this account," it now reads. "We won't be posting anything else, though the account will stay open for you to watch David's messages - but we hope it's a springboard for many others to build on and share the ways we might create a sustainable future. In this future, our air would be cleaner, energy more affordable, food healthier and the wild would return on land and in the seas."
In a further nail in the coffin, the profile's bio now reads "account no longer active". Sad!
But imagine, if you will, another reality. In a parallel universe, there is a world where the oceans are not polluted and the CO2 levels are low. In this world, we cavort freely and socially undistanced, unbothered by the threats of global pandemics. It is a utopia, this world, a place where David Attenborough exists as an active and successful Instagram influencer. We scroll through his feed as we eat our vegan buddha bowls in the clean, fresh air, safe in the arms of our friends. We are maskless. David Attenborough is using his Instagram to sell Crest teeth whitening strips. Use the code DAVID30 for 10% off, he is telling us. We like the post. Life is good.
Tagged: