Courtesy of Louis Vuitton
Louis Vuitton defines 'new normal' dressing for Pre-Fall 2021
Revisiting and reinterpreting both the codes of conformist menswear and of the house, Virgil Abloh's latest proposal is his most democratic yet.
|
22 December 2020, 12:13pm
Courtesy of Louis Vuitton
A peacoat, a boxy suit, a harrington jacket, an intarsia-knit sweater… if this quickfire list of the pieces you'll find in Virgil Abloh's Louis Vuitton Pre-Fall 2021 menswear collection sounds a little, well, conventional, then you're right on the money. This season, the house's Creative Director turned his mind to a topic you don't readily associate with one of fashion's most irreverent names: conformity.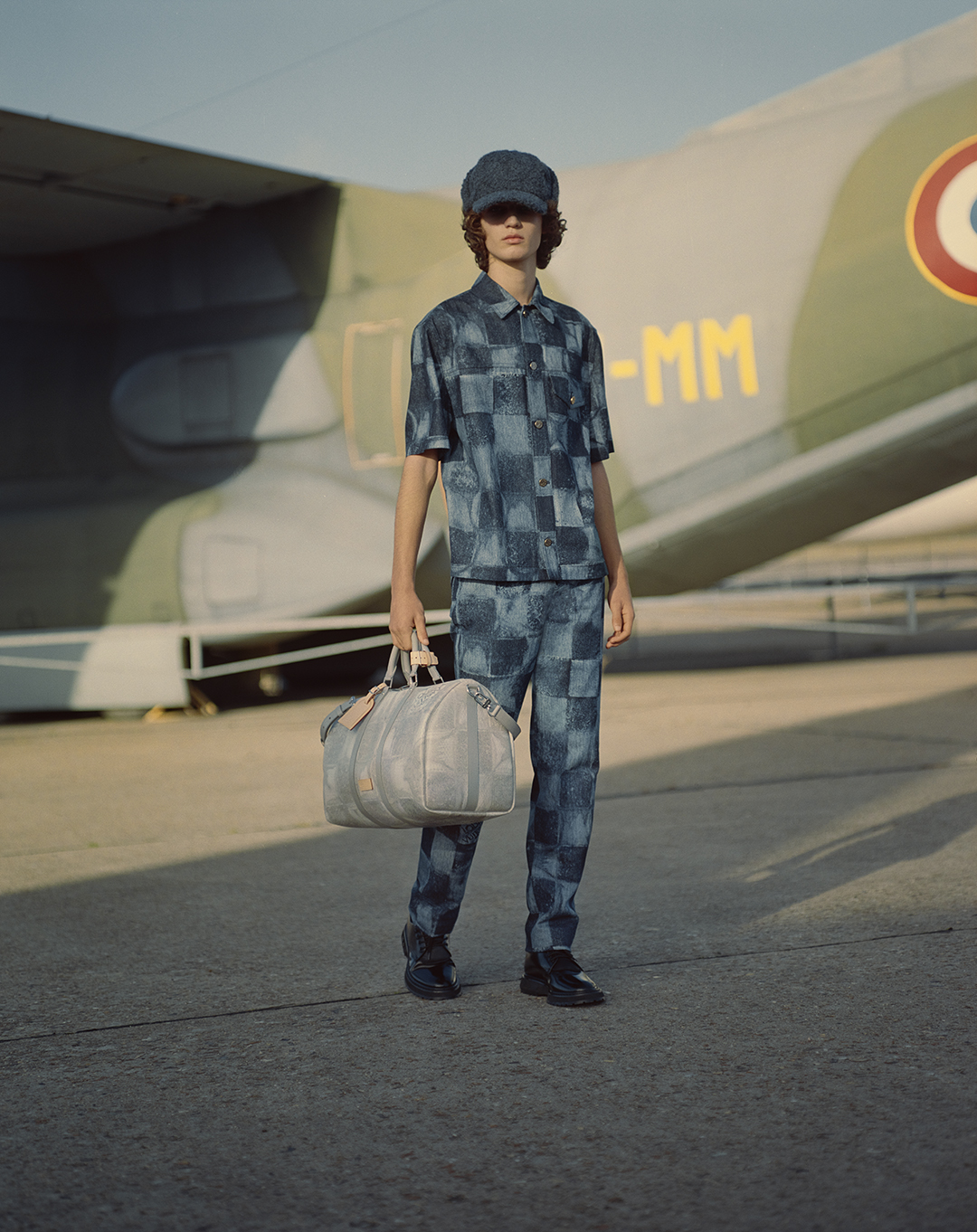 "Wait, so Virgil's a normie now?", you're probably thinking. No, not quite. As he told us back in June, ahead of the launch of his collaboration with Nigo, he's a well-noted fan of "retelling a classic: part of the chemistry in my design sensibility is taking something that's known and twisting it." As such, Virgil's mining of the templates of convention this season is best interpreted as a reconfiguration of the rudimentary components of stale, old-world-order (read: pre-2020) dressing, laying them as the foundation from which a newer, more all-encompassing approach to men's style can evolve.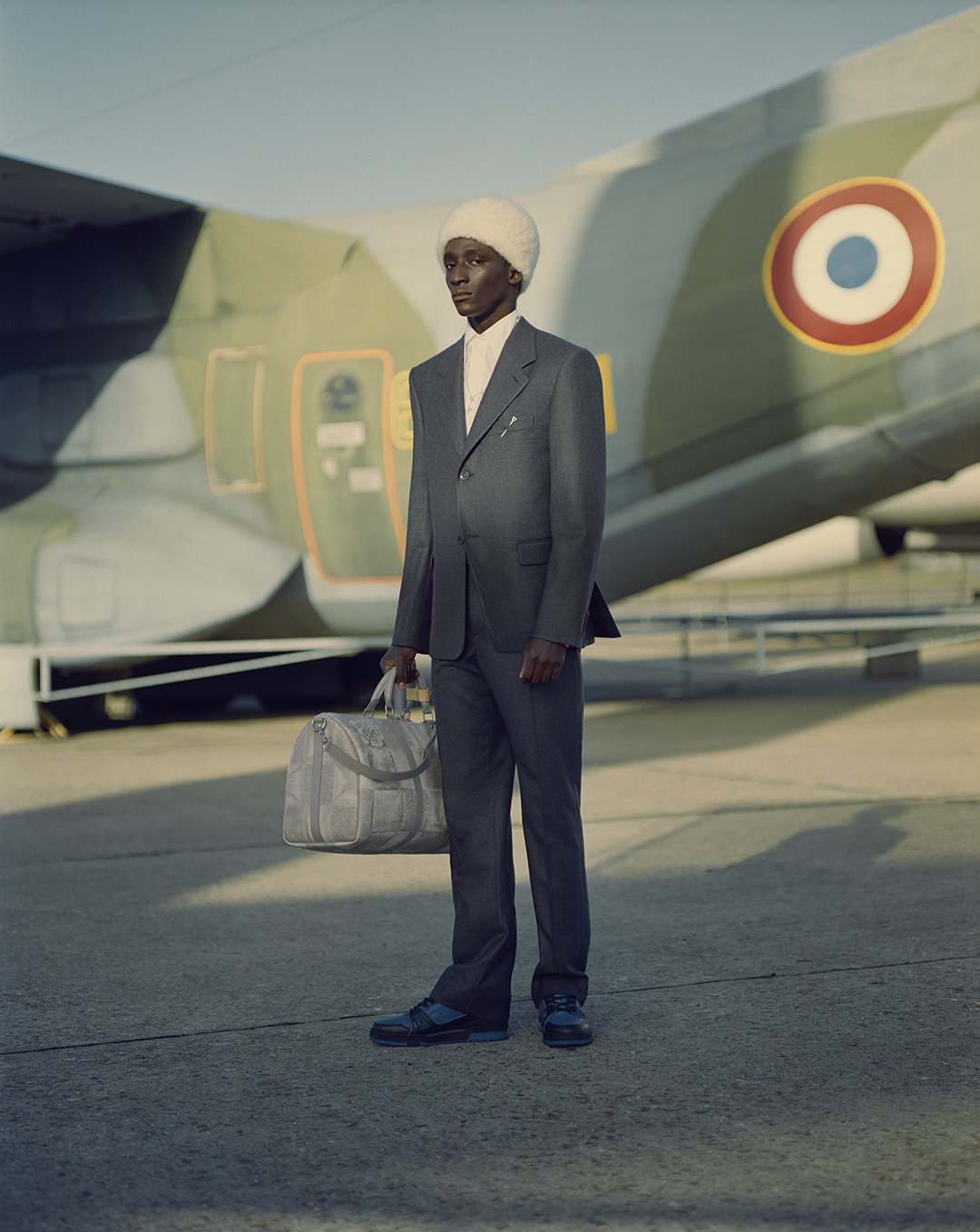 Even if the silhouettes that made up the collection may seem familiar, what fills them in certainly is not. Boxy commuter suits are reinterpreted in galactic tie-dye monogrammed wool, nodding to the zany psychedelia that coloured much of Virgil's SS21 voyage this summer as much to sober convention. A similarly spacy treatment is given to a bomber, the diamond shapes of the house's Monogram lit up like supernovas against a mottled indigo Damier sky, and elsewhere a grainy, faded twist on the check -- formally dubbed the Damier salt print -- decorates everything from denim suiting to leather skater caps and coated canvas bags.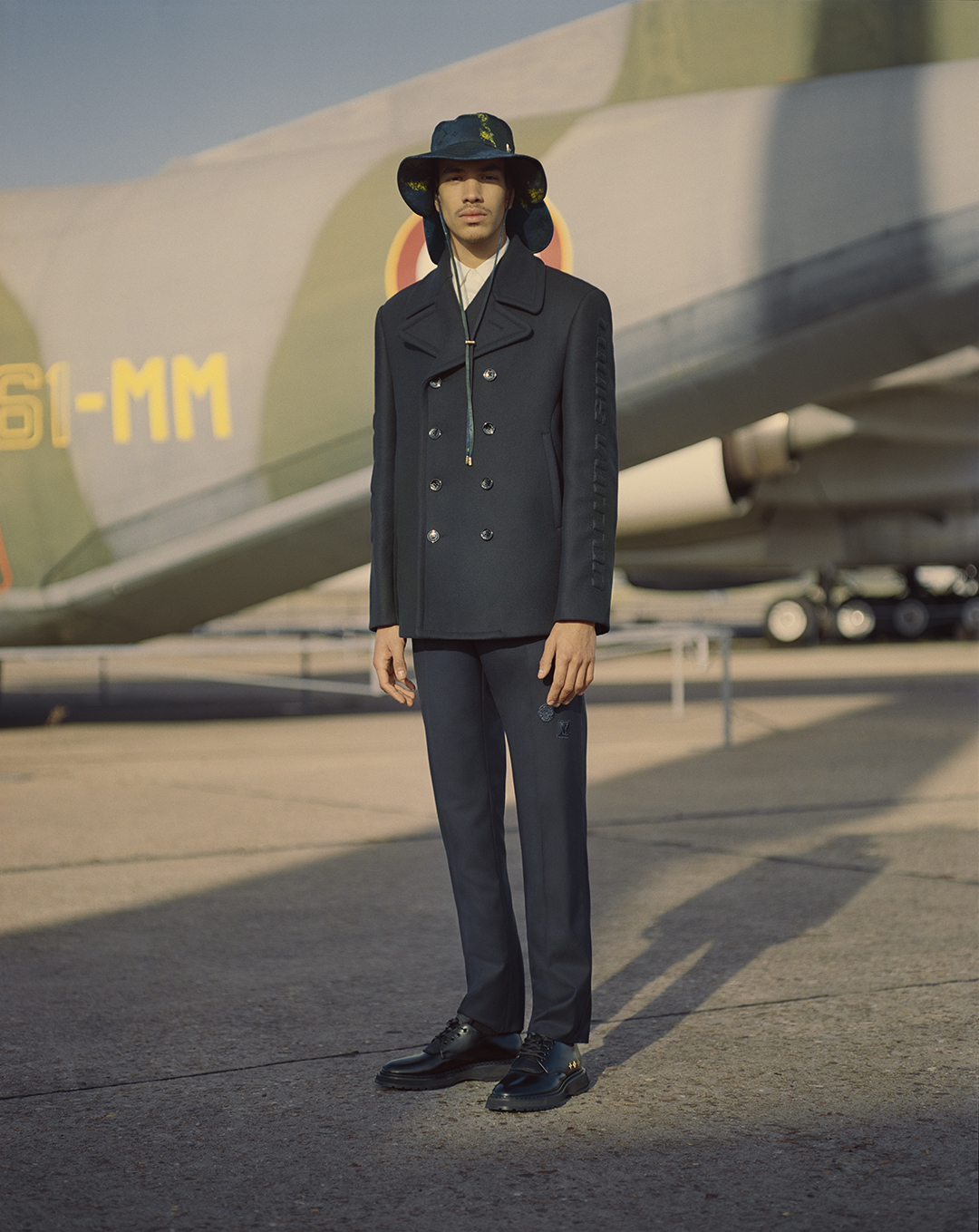 Virgil's manipulation of the house's instantly recognisable codes is a familiar tactic -- it wouldn't be unfair to declare it an aesthetic pillar of his tenure at Louis Vuitton. What the consistency of its application demonstrates, though, is the sincerity of his mission statement to underpin luxury codes with progressive values. Though the broadening of this remit may not have much of an effect on the price point, reimagining the Monogram and Damier check time and again with such zeal is just one of the ways that Virgil has managed to extend an invitation to plural audiences once kept at bay.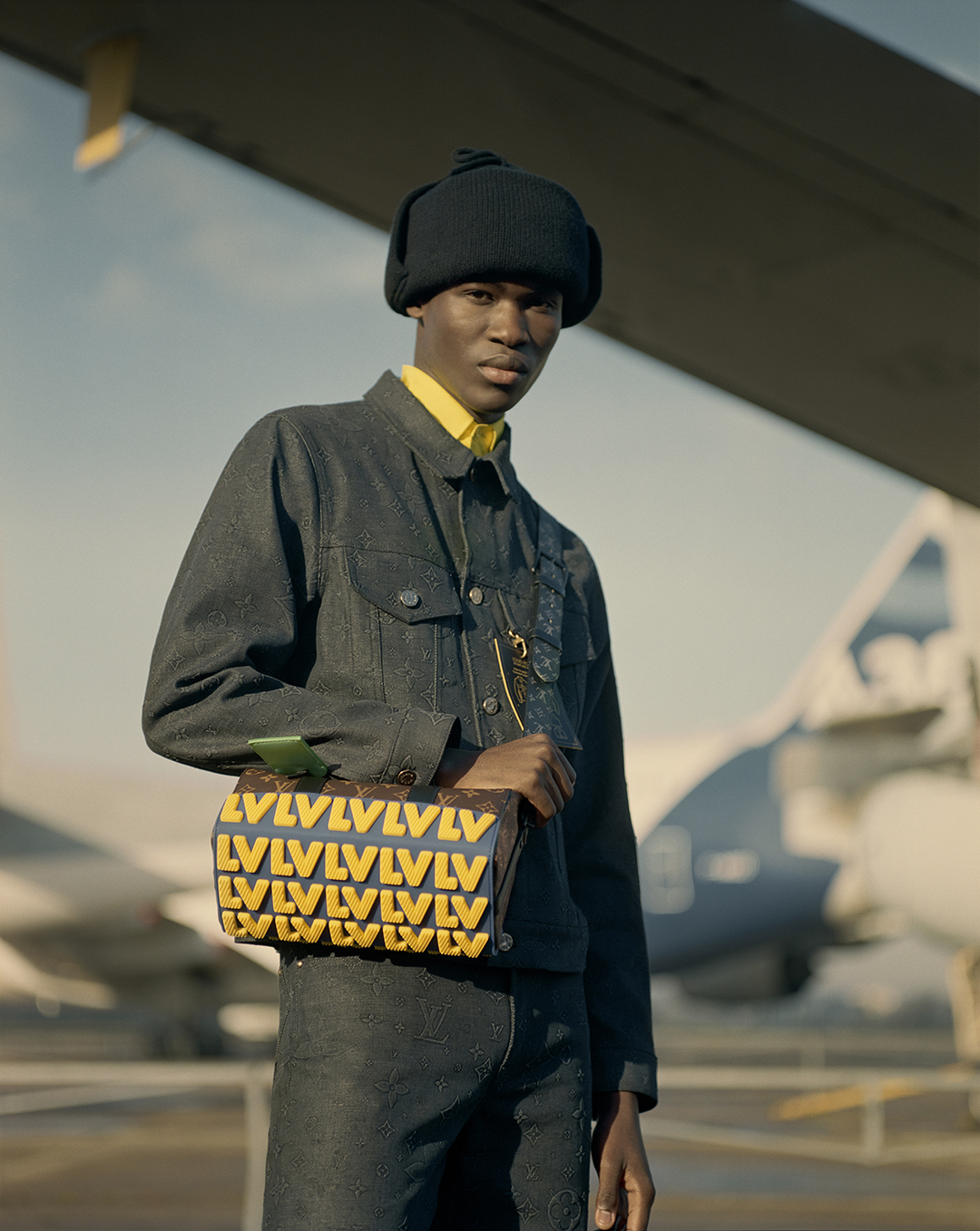 That he should refer so extensively to familiar aesthetic codes and conventions now, when calls for a radical rethink of how fashion functions and looks are at their peak, may raise some eyebrows. It bears noting, though, that at a time when drawing blueprints for the future is difficult to say the least, this is a collection that reminds us that the raw materials for the world we want to build already lie within our hands, as well as of the incremental, evolutionary nature of lasting transformation.