Meet the Australian designer behind the 'warped vest' we all want
Phoebe Pendergast-Jones on making cult iso fashion, dreamy outfits and exotic worlds for them to exist in.
Phoebe Pendergast-Jones creates technically ambitious, multi-dimensional garments that seem like a lot of fun to wear. Generous with her use of fabric and pattern, Phoebe's designs are full of volume, movement and millennial energy that's impossible to fake. After graduating from the creative cocoon of RMIT University in 2019, the real-world launch of Phoebe's label coincided neatly with the start of the pandemic, throwing up all sorts of new considerations, barriers and, in some ways, opportunities.
Since moving her machines and tools-of-the-trade into her lounge room at the beginning of lockdown, Phoebe has spent the last year channelling her creative vision into more practical, sellable pieces because as she explains, "things can be wearable and exciting all at the same time."
And thankfully she's right. Since graduating, Phoebe has released a knitted floral scarf and patterned vest that have both become instant hits. From Benee's appearance wearing the vest during her live performance on the Seth Meyers show, to the many selfies sent to Phoebe by cute kids wearing her pieces, there is an undeniable and well-deserved buzz around the designer and her work. Here we speak to Phoebe about her creations as well as her hopes and dreams for the future.
You're a fashion designer who seems to invest as much time in everything surrounding the clothes. It's nice that we never see your designes against a plain white background. My practice follows a multi-disciplinary approach, exploring relationships between fashion, film, language, sound, and image-making. I work across a range of mediums to create a series of 'vignettes' that reinvigorate and reimagine the narratives of the past. I want to provide a transcendent experience of dressing, inviting the wearer to step inside a dreamscape or universe of my own imagining. World-building is a concept that really excites me because I can engage in a variety of creative disciplines to form a unique atmosphere or mood around the clothing. I like to approach my photoshoots like hitting pause on a film. The idea that my imagery could look quite filmic feels very true to my practice. Like a film still, the image exists within a greater context.
Can you describe the clothing you make in a feeling? I'd say my design feels like wet eyelashes and smeared lips, a dizzying head rush or a flutter in the bottom of your stomach. Walking underneath treetops that shed autumn leaves like confetti rain or running blurry-eyed through a thunderstorm.
Can we talk about your 'warped vest', which became a bit of a cult fave with fashion kids during lockdown?
I released my first capsule collection of knitwear with the support of a small, family-owned knitting mill located just outside of Melbourne. After receiving such a positive response to the initial launch of my knitwear, the pace of online orders started to snowball. The label evolved quite organically into something more concrete by mid-2020, and all of a sudden there was a spark around the 'warped vest' from my capsule collection. I was approached by BENEE's stylist to dress her for a performance of Supalonely on the Seth Meyers show and it really just took off from there.
I like the idea of a popular piece that kind of ignites the collective consciousness and then becomes an entry point for people to the rest of your work.
Totally. If people can find you this way, it's like a nice invitation to explore the rest of the label. This is the first time I've experienced selling my work and it's been surreal. As we've come out of lockdown, it's been amazing to see total strangers on the street wearing my designs. It's adding a new dimension to how I see my work and making me consider what the wearer really wants.
How did the pandemic affect your label's trajectory?
Because I was stuck at home, my label became something that I was intensely focused on and that I really poured all my energy into. Receiving photos of customers in their 'iso outfits' and seeing how my knitwear pieces could be styled within everyday wardrobes brought me so much joy. This entanglement between the life of a garment and the life of the wearer is a really beautiful thing to witness as a designer.
Is there a sustainable aspect to your practice?

It's my responsibility as a designer to consider the environmental impact of the clothing I produce, from the strain on natural resources to the longevity or lifespan of the garment once it reaches the consumer's wardrobe. I want to contribute to a future where, in all cases, sustainable practice is just a given when it comes to supply chains and global industry standards. I repurpose secondhand garments, selecting deadstock materials or upcycling used fabrics. I use materials that already exist in the environment around me, whether it be a scrap of fabric buried in my studio storage or a floral nightgown from the thrift store. Hopefully, by implementing strategies such as these we can shift the thinking around waste and recognise the potential in forgotten or discarded objects.
Where do you see yourself in the next five years? I'm hoping to head over to London to study the MA program at CSM by the end of the year. I'm really looking forward to diving deeper into my identity as a designer. In five years, I envision running a label that promotes a version of slow fashion where consumers can form lasting connections with the clothing they invest in. I want to create garments that make a meaningful contribution to the wardrobe; something that will be loved and treasured for a lifetime.
If you could choose anyone, who would you dress? It's a huge dream of mine to dress Solange. To me, she is the embodiment of true artistry. Solange's music videos show such a natural synergy between fashion, movement, landscape and architecture. Every single frame is a visual masterpiece. When I reflect on what I want to achieve as a designer, I would just hope that one day, my work could move someone the way Solange's music has moved me.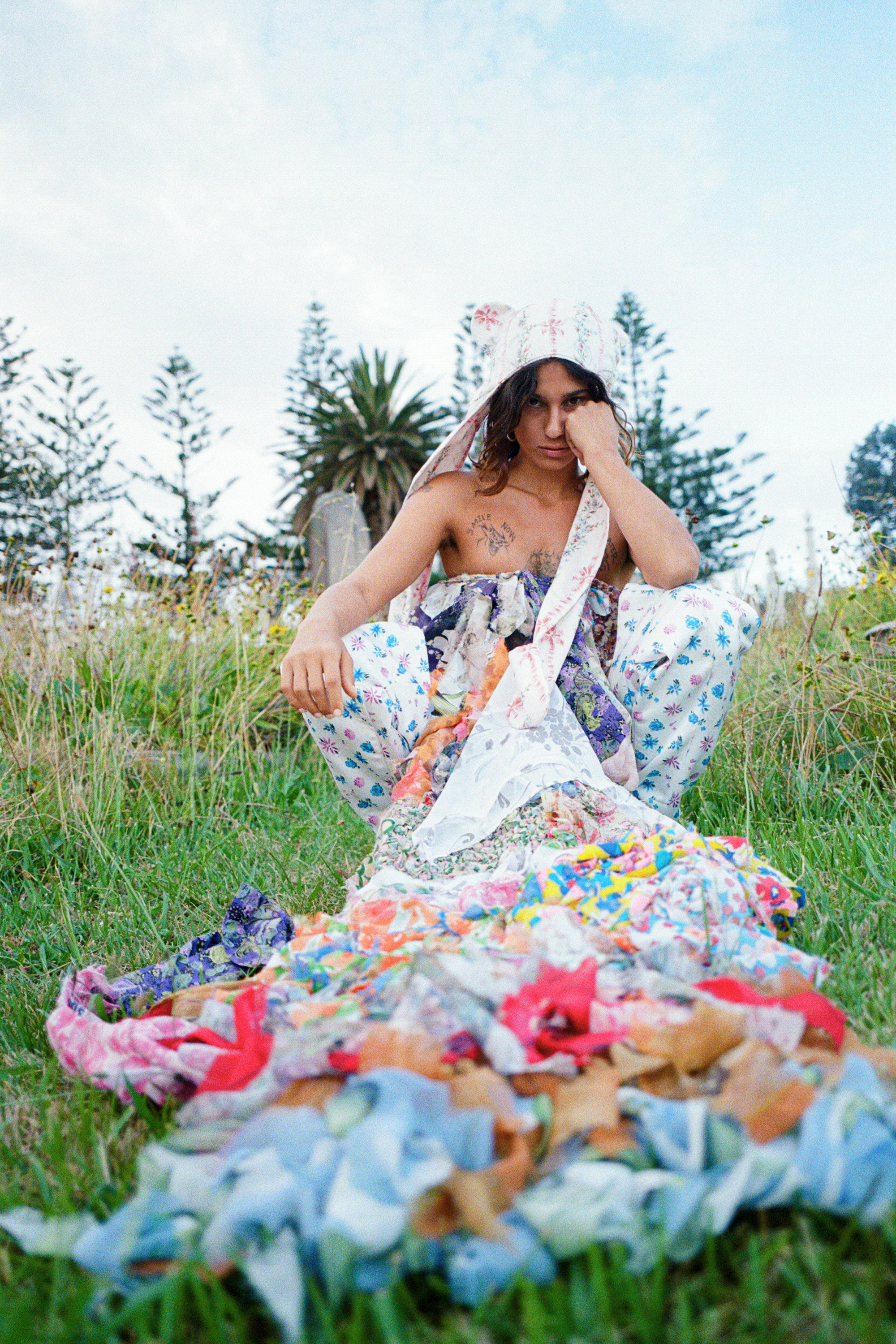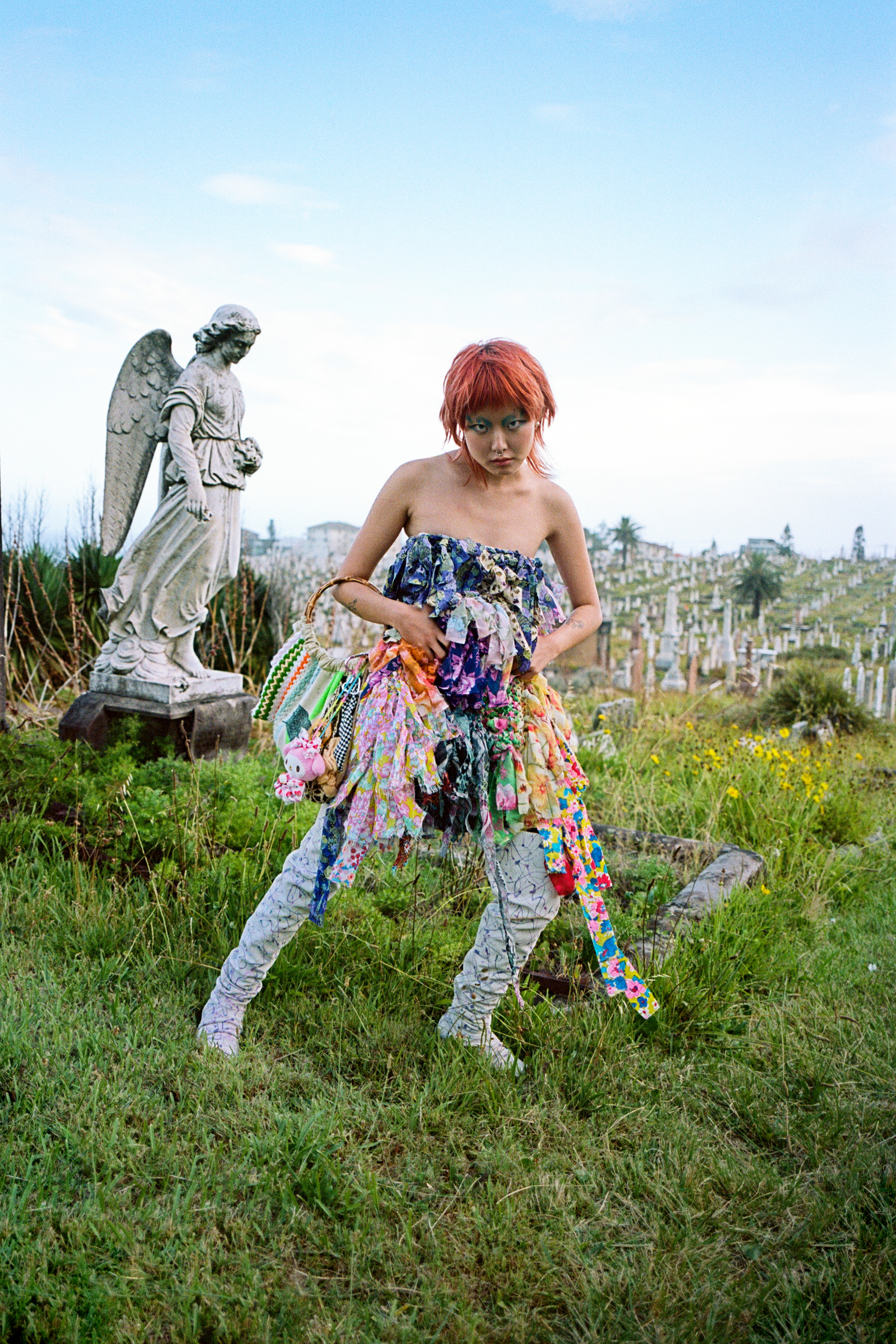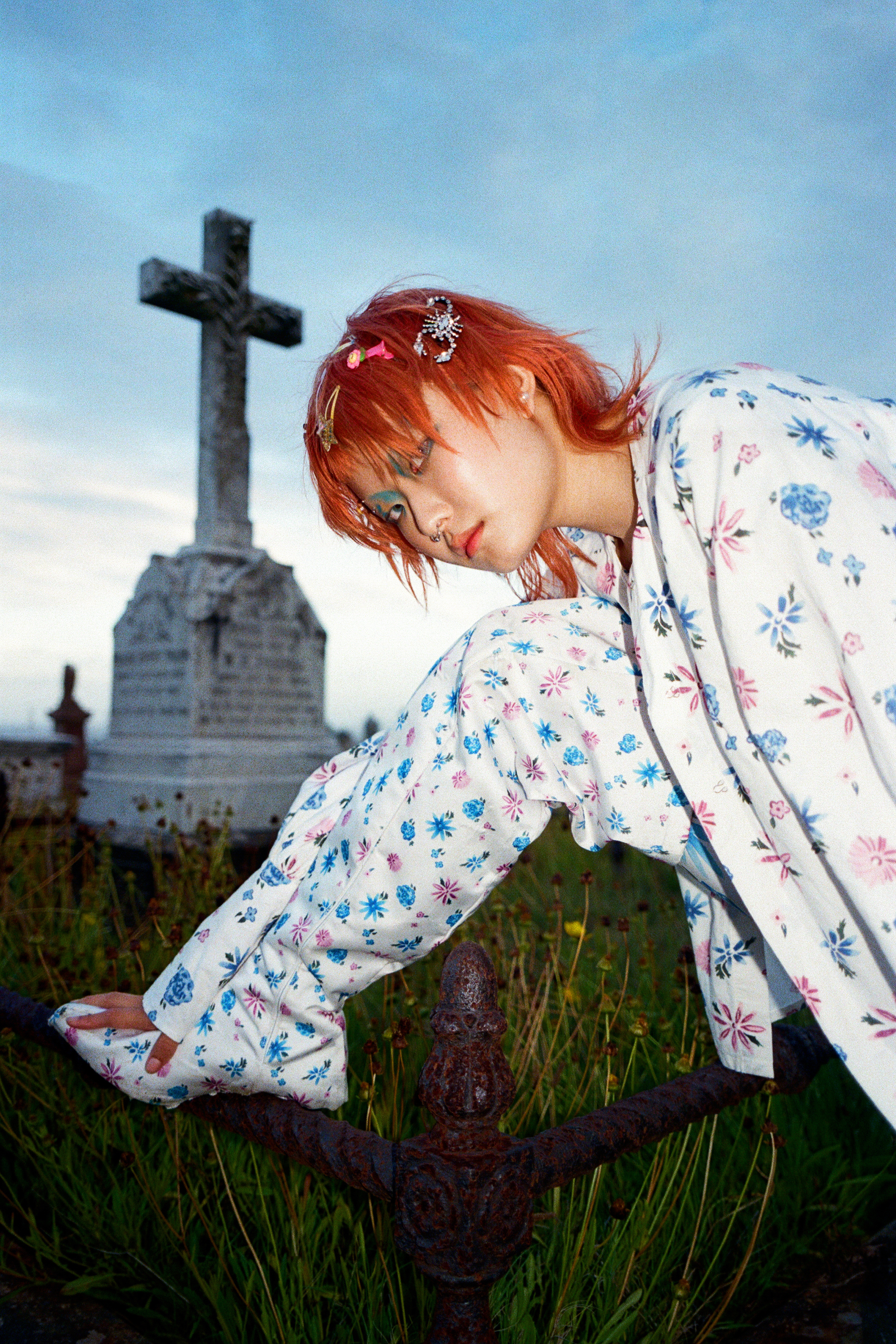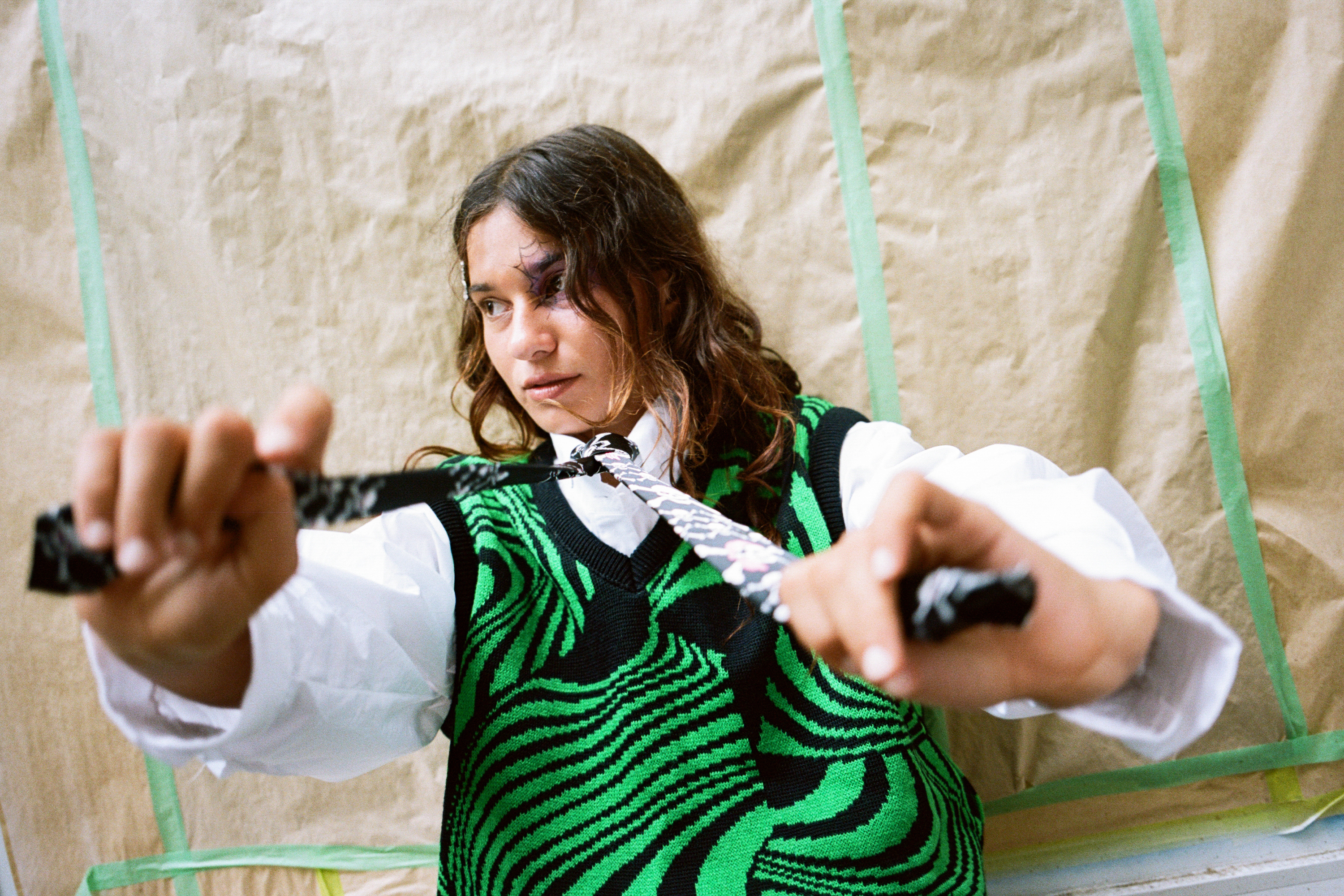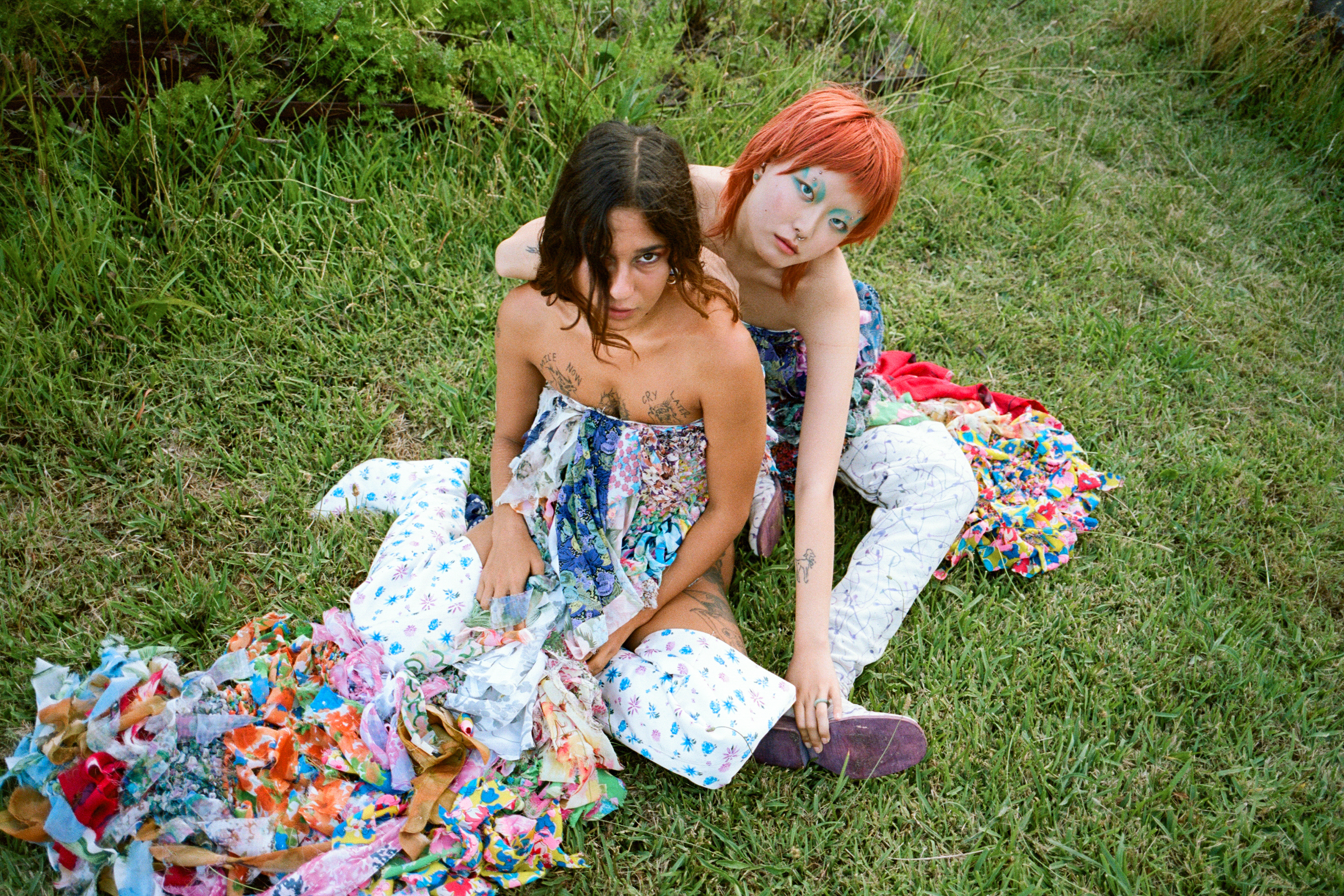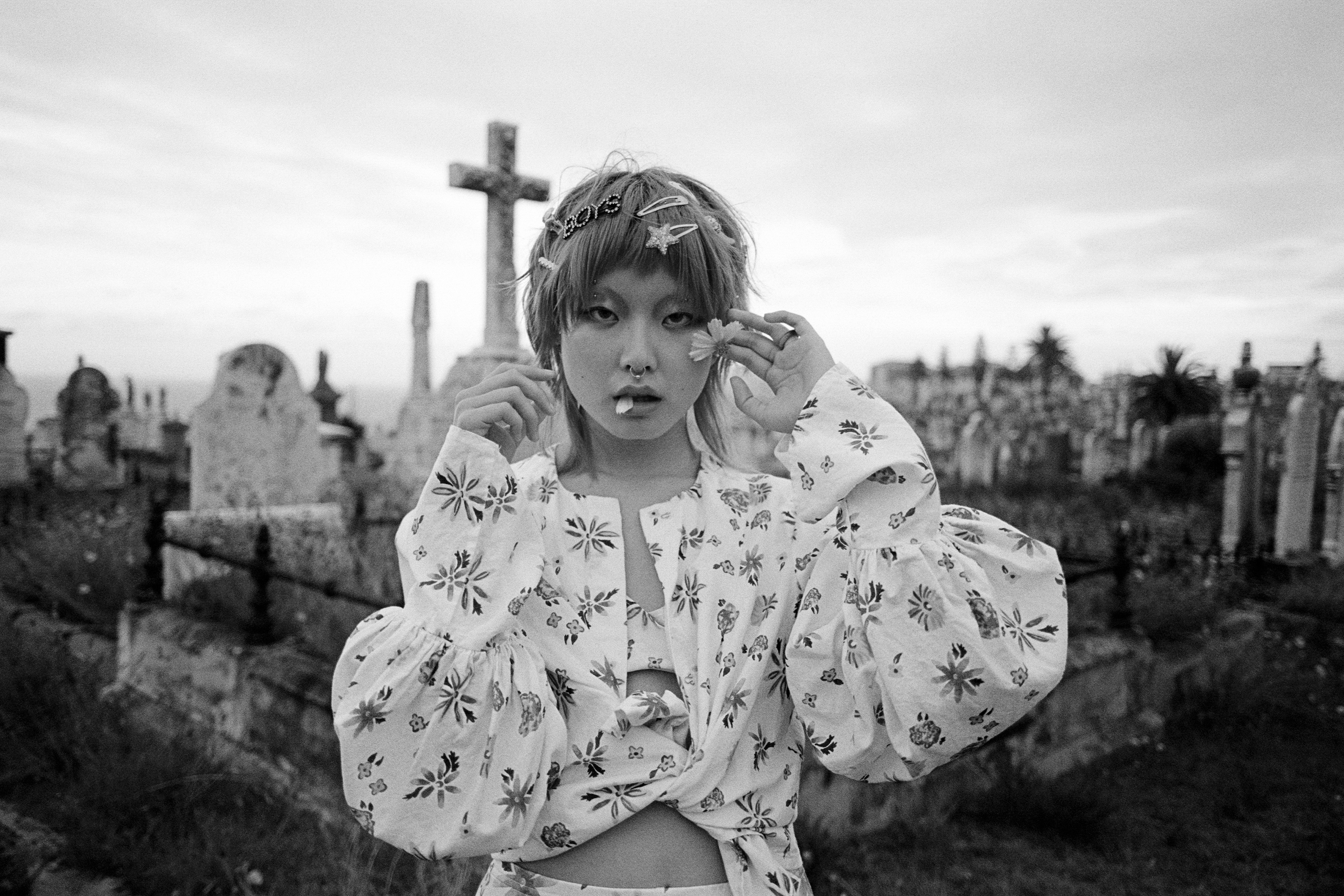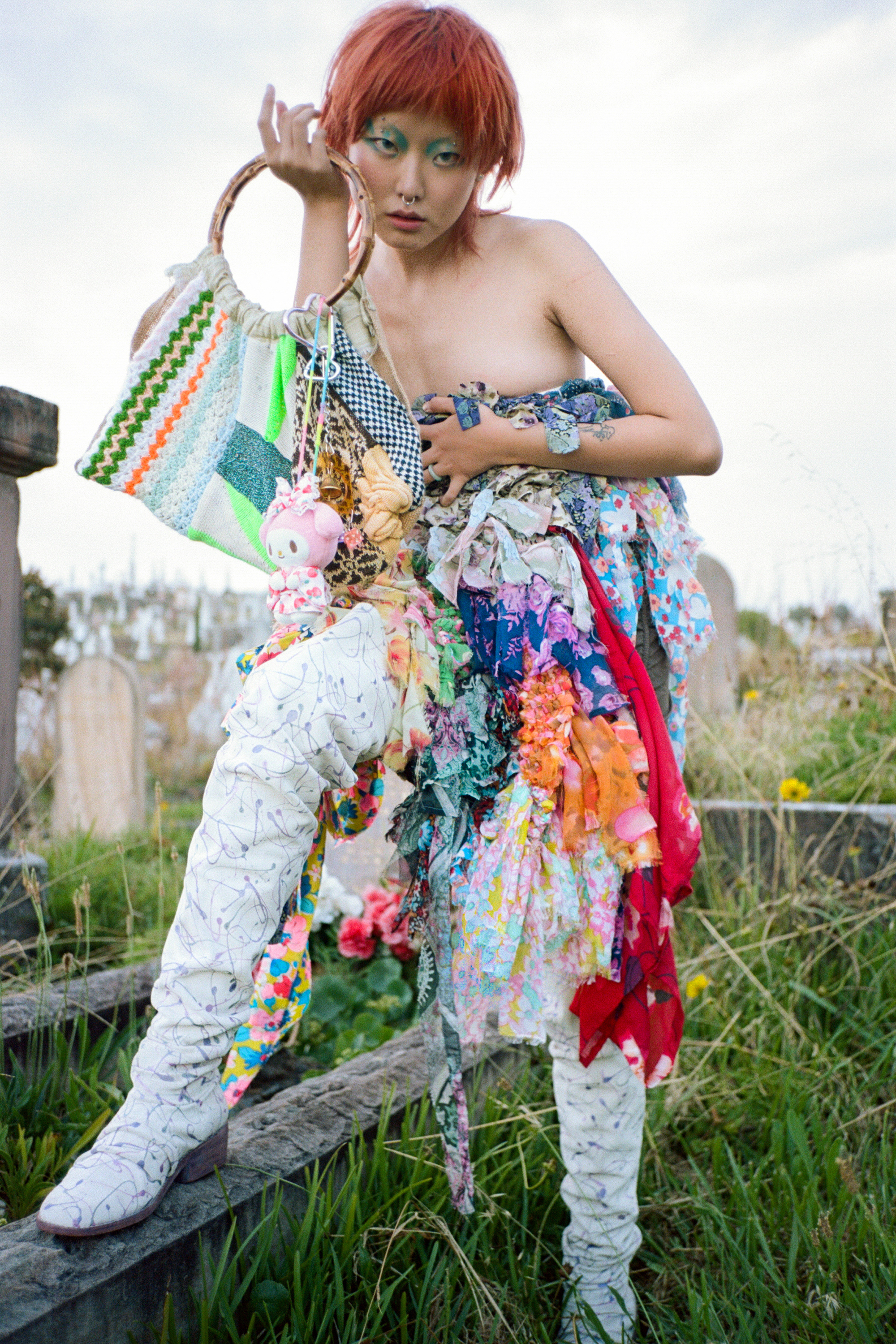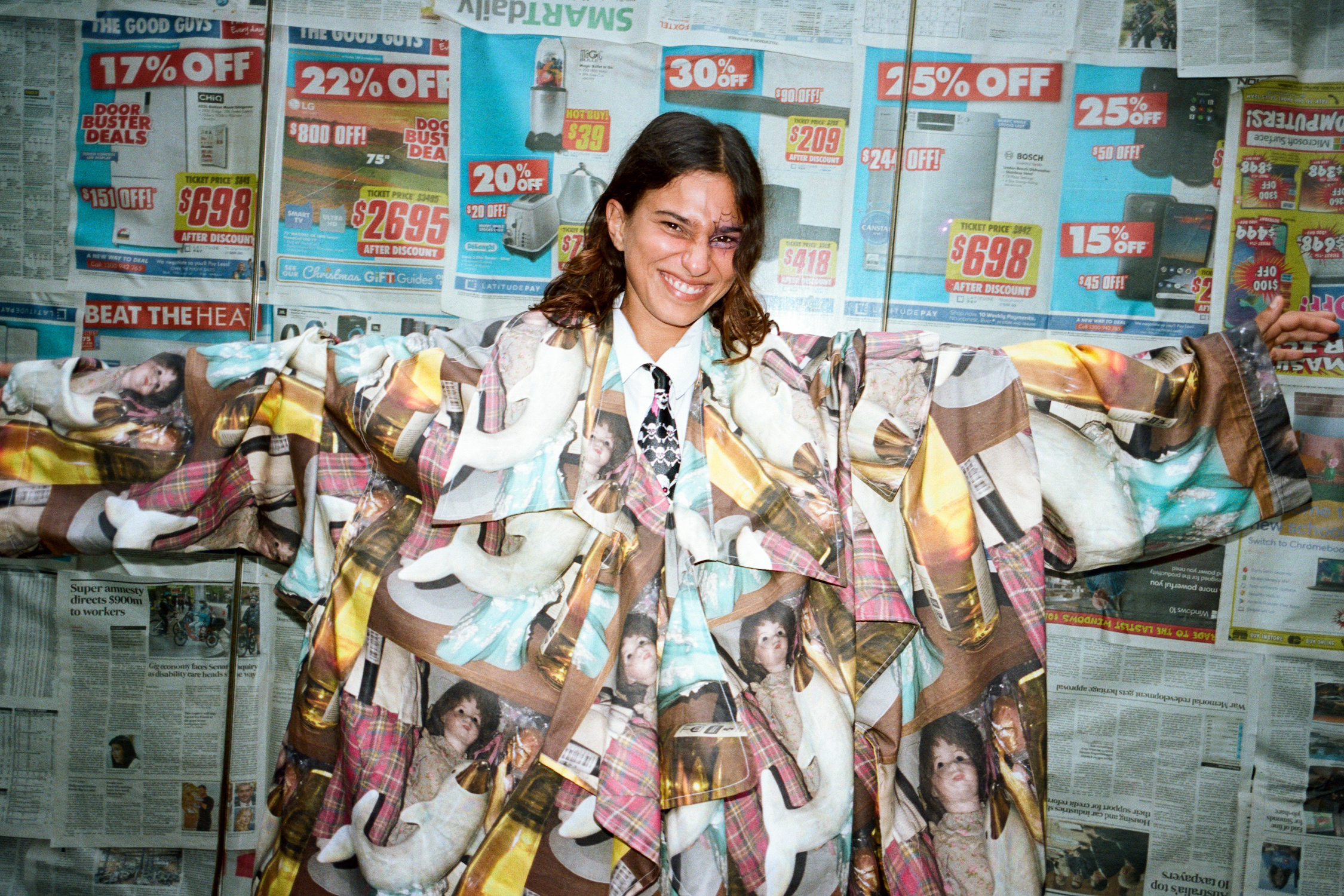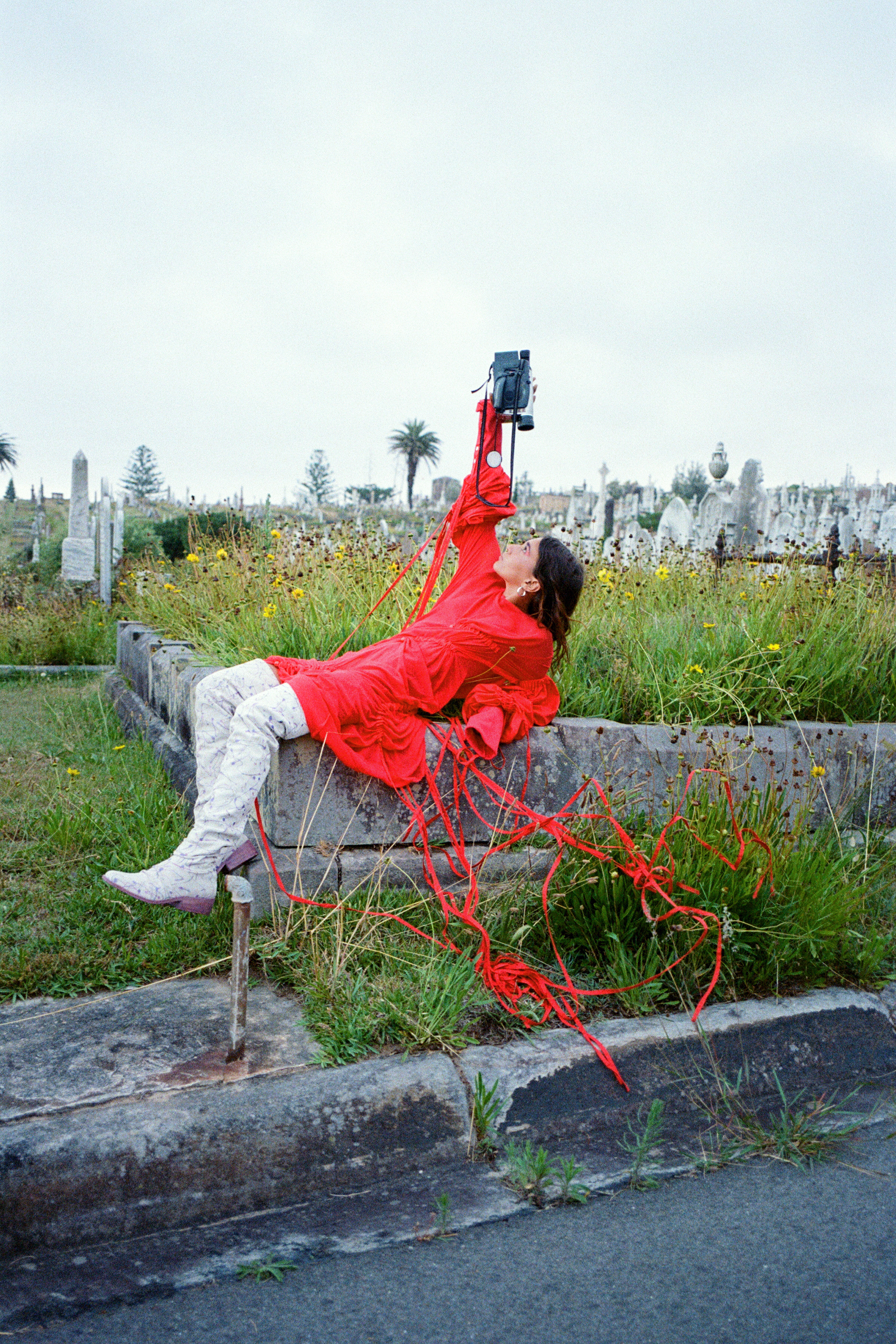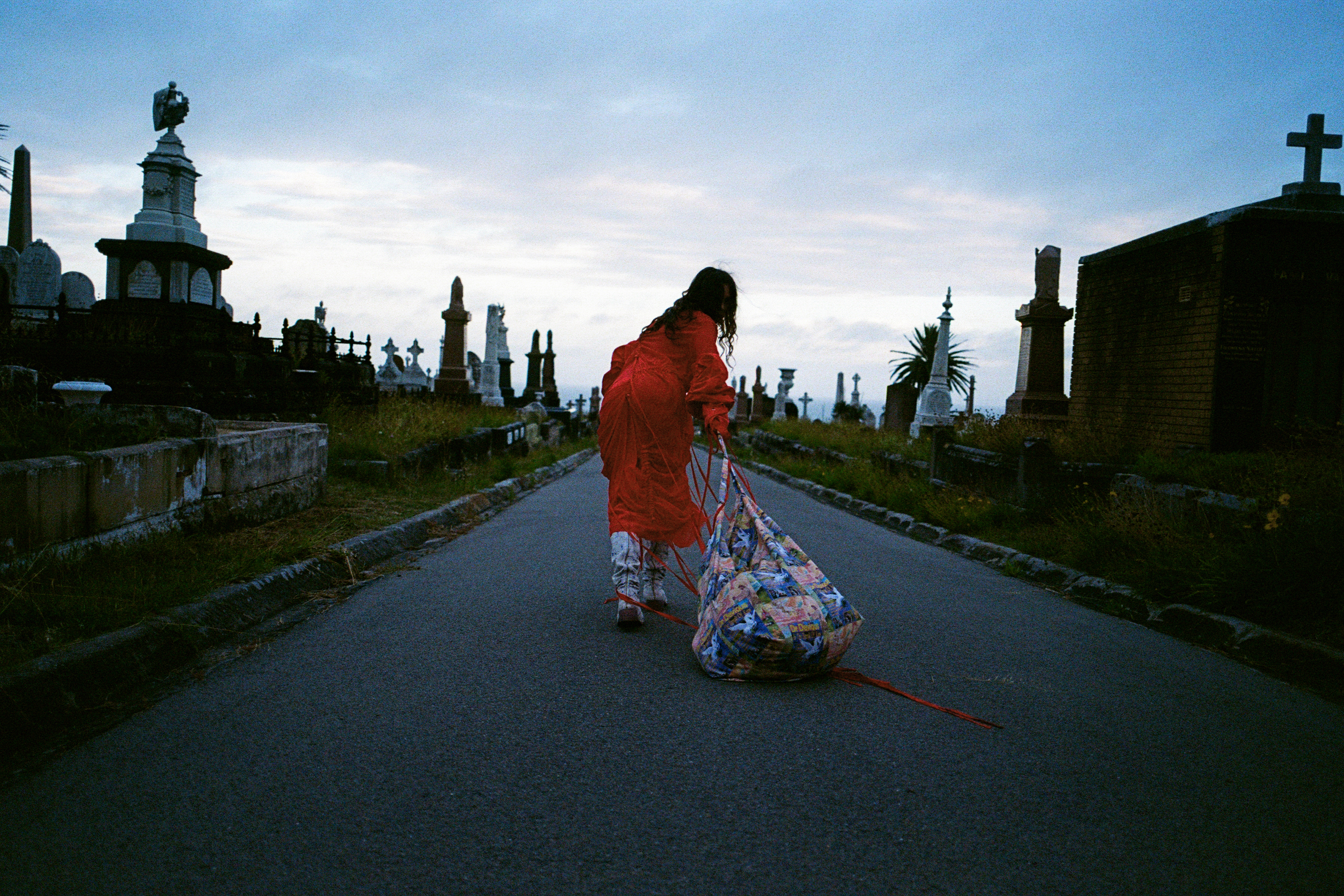 ---
Photography & styling Imogen Wilson
Makeup Sean Brady
Video Jamie Heath
Talent: Bridget & Mia Kidis