20 photographers who defined 2020, according to i-D followers
Kennedi Carter, Quil Lemons and Zhong Lin are among the favourites of this year.
|
09 December 2020, 10:35am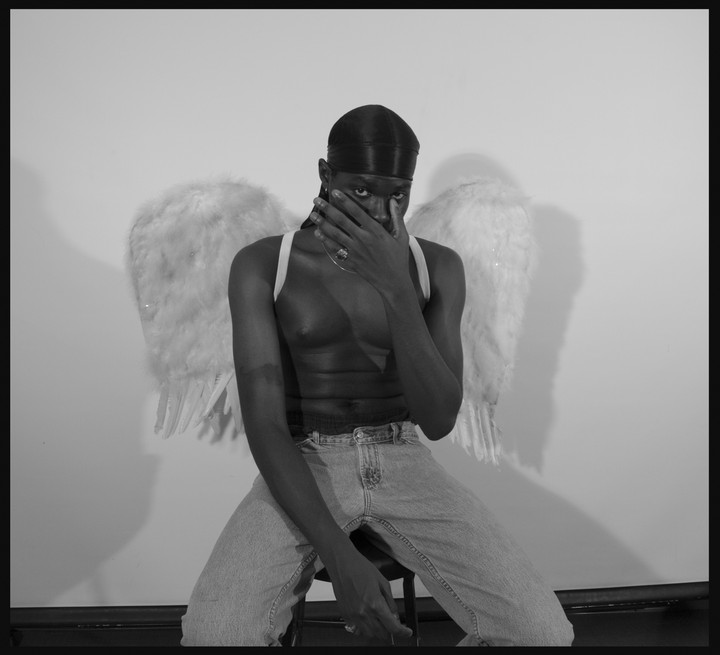 If there's one thing, and one thing only, that productivity vortex Instagram is good for, it's finding incredible imagery. So, in 2020, it's time to unfollow @fuckjerry -- all the good memes are on Twitter anyway -- and instead enjoy its original purpose; unearthing brilliant photographers that offer your feed something truly original.
A few days ago, we posited the question to our Instagram followers: 'Which photographers defined 2020?'. Of course, there are far more than 20 who deserve to be acknowledged as such — this year has seen so many talented photographers reshape and redefine culture in theirs and their communities' image. But from over 2600 responses, these were a handful of names that kept cropping up, and we can't help but agree.
1. Rahim Fortune
Hailing from Oklahoma, now based in NYC, Rahim Fortune brings incredible depth to his work, whether it's a photo documentary series for The New York Times, a portrait of his family, or a cover for i-D.
2. Kennedi Carter
21-year-old Kennedi Carter made history with her British Vogue cover of Beyoncé last month. But follow her on Instagram and you'll find her eclectic body of work is much more than this one shoot.
3. Dana Scruggs
Shooting Megan Thee Stallion for the cover of TIME, Stacey Abrams for the cover of the Washington Post Magazine and Mariah Carey for the cover of New York Magazine, Dana Scruggs has had a landmark year in an already landmark career.
4. Rafael Pavarotti
Creating spellbinding work with i-D's Ibrahim Kamara, this year has cemented Rafael Pavarotti's status as one of the most creative artists of his generation.
5. Ashley Pena
Shooting powerful work for Vogue and studying at NYU simultaneously, Ashley Pena has certainly not let a pandemic hold her back this year.
6. Renell Medrano
From her personal photo essay on the Dominican Republic, to her GQ cover story of Timothée Chalamet, Renell Medrano's view on the world is always bright and elegant.
7. Micaiah Carter
Quietly building up a portfolio of brilliant work over the past couple of years, 2020 was the year Micaiah Carter demanded your attention.
8. Quil Lemons
We've been fans of Quil Lemons since his Glitterboy series back in 2017. So it comes as no surprise to us that he's been securing covers and campaigns all year round.
9. Texas Isaiah
Another photographer breaking records and inspiring a generation in his wake, Texas Isaiah is raising his community, all the way to the cover of Vogue.
10. David Nana Opoku Ansah
Earmarked back in May by Manju Journal as a talent to watch, David Nana Opoku Ansah has since shot for Fucking Young, collaborated with Gucci and been featured on Vogue.
11. Aidan Zamiri
The aesthetic of Aidan Zamiri is futurist, DIY and full of joy. We particularly loved his collaborations with Mowalola.
12. Isabel Okoro
Lagos-based Isabel Okoro contributed one of our favourite Year in Photos this time last year, and has gone from strength to strength in 2020.
13. Conor Cunningham
Innovative, surreal and fun, Conor Cunningham cuts through the earnestness of fashion with his clever cut-and-paste imagery.
14. Adrienne Raquel
Glamorous and nostalgic fashion imagery has long been Adrienne Raquel's M.O., but this year has seen her turn her lens to the biggest artists in the world: Megan Thee Stallion, Travis Scott and Lil Nas X, to name a few.
15. Naima Green
This year Naima Green has been building a visual archive that spotlights Black queer womxn and non-binary people exactly how they wish to be seen. Her work also appeared on billboards, in The New York Times and on the cover of Harper's Bazaar.
16. Donte Maurice + Ahmad Barber
Fresh from shooting Naomi Osaka for i-D Japan, Donte Maurice + Ahmad Barber AKA ABDM studio have racked up a number of covers this year thanks to their slick, modern take on portraiture.
17. Zhong Lin
Zhong Lin's work belongs to another world. Her charming project conceived in lockdown, in which she takes one portrait a day, has brightened up the year.
18. Lawrence Agyei
Another photographer identified by Manju Journal as one to watch earlier this year, Ghanaian artist Lawrence Agyei was raised in Italy before moving to Chicago, and tells stories about the many different faces of the diaspora in his pictures.
19. Dee Dwyer
No one has captured the protests unfolding across the USA in such powerful light as Dee Dwyer.
20. Adraint Bereal
After sharing his personal photo story of what it means to be Black at a mostly-white Texas college with i-D earlier this year, Adraint Bereal went on to be featured by The New York Times. Watch this space.
Tagged: