THE GUi-DE: horny nun movies and kitsch skincare
Read, watch, see, wear, listen... how to spend your week, according to i-D.
Happy Monday! The new week is here and with it comes the chance to delve deep into some fresh culture and fashion. From a tale of closeted love during wartime in Kosovo to your new favourite gothic Americana infused singer, here's your latest look at the i-D guide.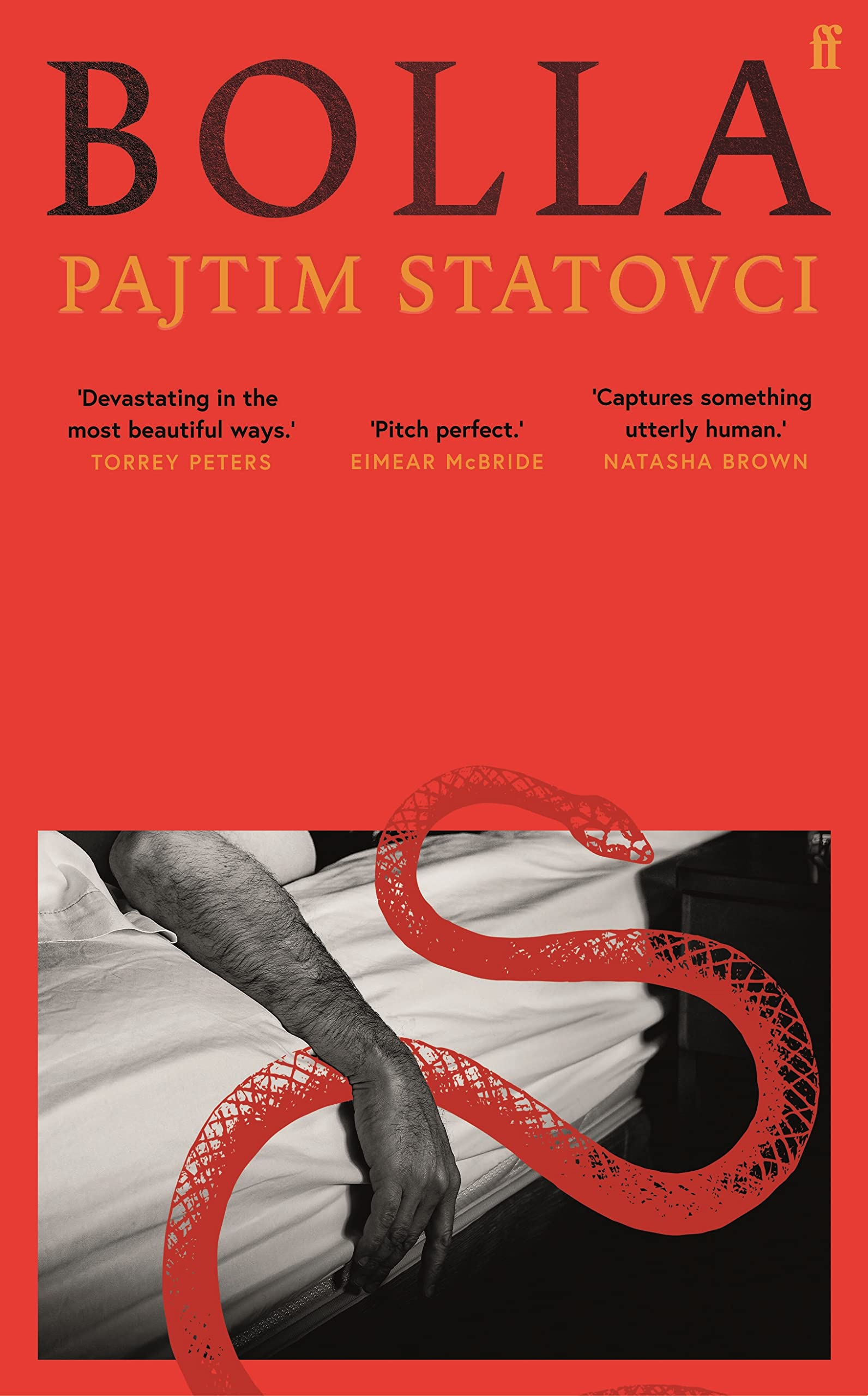 Read… Bolla by Pajtim Statovci
The young Finnish-Kosovan author's latest novel is a bleak and powerful documentation of cloaked queerness and life as a refugee. Set in 1995, and spanning over several years, it follows a young closeted newlywed falling in love with a university student as war tears his country apart. Detransition, Baby author Torrey Peters called it "devastating in the most beautiful ways". Pick up your copy here. Alternatively, grab the eBook or audio book if that's more your thing.
Watch… Benedetta
Paul Verhoeven of Elle and Showgirls fame turns his hand to the Catholic church, directing this excellent, blasphemous story of a nun engaging in a lesbian love affair while being shaken by visions of Christ. Come for the high-brow arthouse cinema; stay for the religious effigy dildo. It's released by MUBI in the UK on 15 April. Check out showing times here.
Listen to… Ethel Cain
Ethel Cain is a musician whose striking choices have set her apart from the usual band of singer-songwriters. Her work contains stories steeped in religious allegory and dark, gothic Americana, delivered in a voice that feels like it's scratching at the gates of heaven. A new, actually intriguing voice in American music, subverting the tropes of country music by observing them through a queer lens, you can stream Ethel's new single "Strangers" here in preparation for the arrival of her album, Preacher's Daughter, on 12 May.
See… Lost Boys by Marcus Nelson
London-based artist Marcus Nelson co-founded the art collective Boys Don't Cry, a group that addresses male mental health and suicide. Now 24, the Central Saint Martins graduate's latest exhibition, Lost Boys, showcases work that blends combating influences: JM Barrie's childish fairytales with Auguste Rodin's visual interpretations of the devil's inferno.The result is a series of oil paintings of contorted flesh-stripped bodies. Lost Boys will run, by appointment only, at the Eve Leibe Gallery in Dalston until 29 April. More information here.
Wear… Topicals
You know a skincare brand is hot when their serums and moisturisers inevitably wind up on eBay with a truly exorbitant mark-up. Such has been the case with Topicals for some time now – a US skincare company founded in 2020 by Olamide Olowe, it's a woman of colour-owned endeavour that exists to combat flare-ups, and real skin conditions like eczema. Traditionally, those treatments have come in unflattering packaging, but Topicals' branding is poppy, throwback and looks good by your bathroom sink. Tube posters have started popping up across London; you can order from their site and deliver to the UK for the first time starting this month. The brand's full nationwide invasion is imminent. Check out their website here.