The fall 2021 albums you need to hear now
Lil Nas X's crowning achievement, Snail Mail's sophomore smash, and excellent indie records from Lala Lala and Tasha.
|
09 November 2021, 9:36am
In a lot of ways, summer 2021 felt like it never really got off the ground. While many folks had the same vision of a carefree, cathartic stretch that could serve as a balm for the challenging last year, the warm months passed all too quickly and our new disturbing reality set in. Now, we're in the post-daylight savings time abyss of 5 p.m. sunsets and disorientingly long stretches spent in our tiny apartments.
While autumn brings the looming uncertainty of yet another pandemic winter, it's also given us perhaps the best run of new music we've had in ages. There have been blockbuster, paradigm-shifting pop records like Lil Nas X's MONTERO, outstanding indie LPs like Illuminati Hotties' Let Me Do One More and Lala Lala's I Want the Door to Open, and incisive storytelling from artists like Xenia Rubinos and Maxo Kream. Here are all the best albums of fall 2021, so far.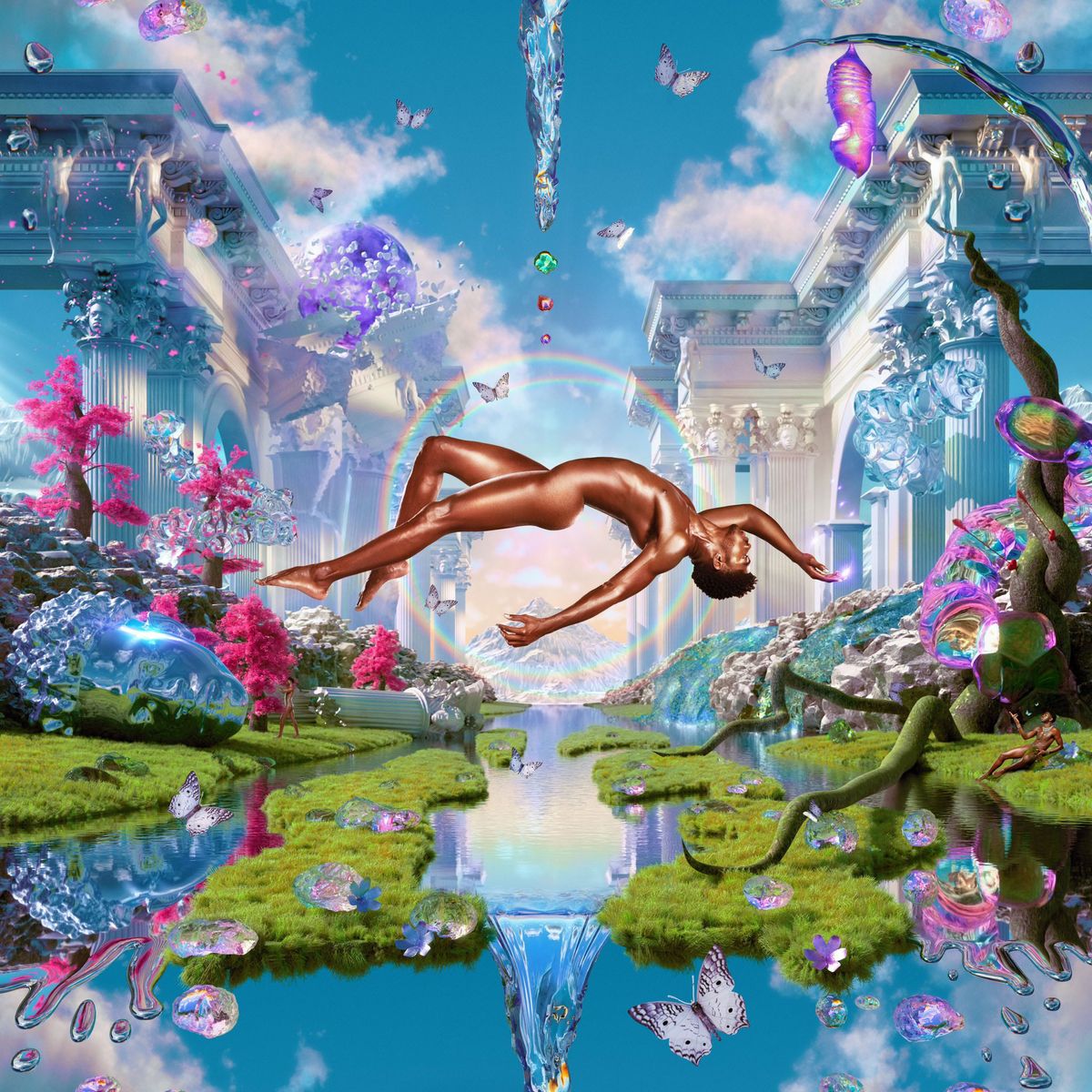 Lil Nas X, MONTERO (September 17)
Looking at it cynically, the quality of Lil Nas X's music kind of doesn't even matter. He's so charming and so good at being famous — specifically being famous online — that he'd still probably be going viral regularly if his songs were C-grade. But they're not, and MONTERO is one of the most fun big-budget pop records we've gotten in ages.
You can't praise the quality of MONTERO without mentioning Take a Daytrip, the production duo so closely associated with Nas X that when he pretended his debut album was a baby, they were the doctors who delivered it. Their marching band brigade on "INDUSTRY BABY" is resplendent, the menacing beat on "DOLLA SIGN SLIME" would be a standout on almost any good trap album, and the flamenco gallup of the title track will keep it a summer staple for years to come.
But these aren't just great songs performed by a replacement level vocalist. Lil Nas X sells the yearning that makes "THAT'S WHAT I WANT" more than just a post-"Hey Ya" glossy radio single. His rich baritone shows vulnerability on the tender "SUN GOES DOWN," and he raps with supreme authority on tracks like "INDUSTRY BABY," even if he's not a technical ace.
Nas' first attempt at a longer body of work, 2019's 7 EP, was mediocre apart from "Old Town Road" and had folks wondering if he was a one-trick pony. MONTERO proves that he's developed a whole stable of skills.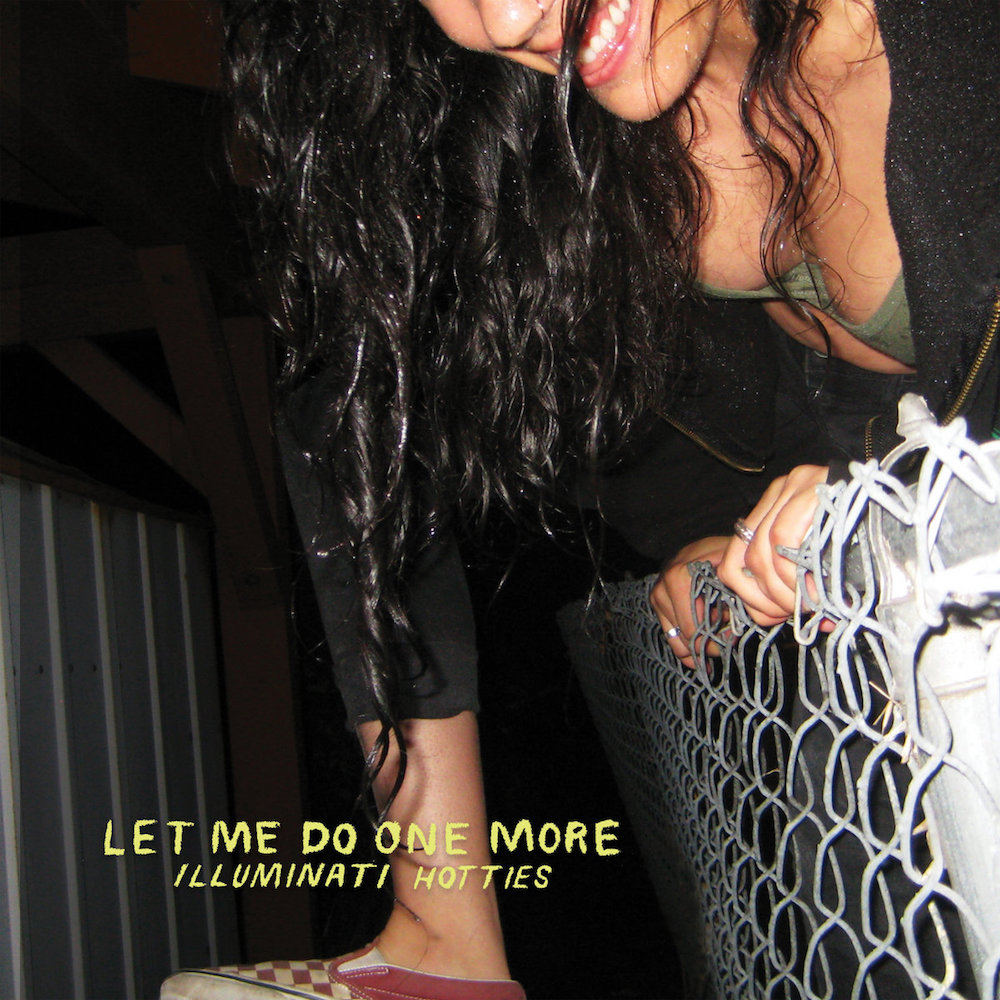 Illuminati Hotties, Let Me Do One More (October 1)
Illuminati Hotties' Sarah Tudzin is one of the quiet masterminds of modern indie rock. A true multi-hyphenate talent, she not only writes, sings and produces her own songs, but has worked on records by Pom Pom Squad, Porches and Weyes Blood.
Let Me Do One More is the outfit's second LP — last year's FREE I.H.: This Is Not the One You've Been Waiting For mixtape was released in part to help get Sarah out of a frustrating record label contract. That project was quite solid, but it's clear why she was saving these songs, each one capable of lingering in your brain all day for different reasons.
There's no shortage of quick-witted songwriters who can cook up a great hook today, but she stands apart for insightful takes on consumerism ("The corner store is selling spit / Bottled up for profit / I can't believe I'm buying in / Isn't that genius?"), the characters of Los Angeles ("​​Joni is a black jean jacket / Joni's in the first band / Joni has a cool hand / Joni knows the problem is systematic"), and romance amid trying circumstances ("Never thought I'd grow attached / But now our sneakers match / And one of us always feels bad").
And even though Let Me Do One More ends on a somber note — the pensive breakup ballad "Growth" — it's proof that Illuminati Hotties is great whether on high heat or a low, gentle simmer.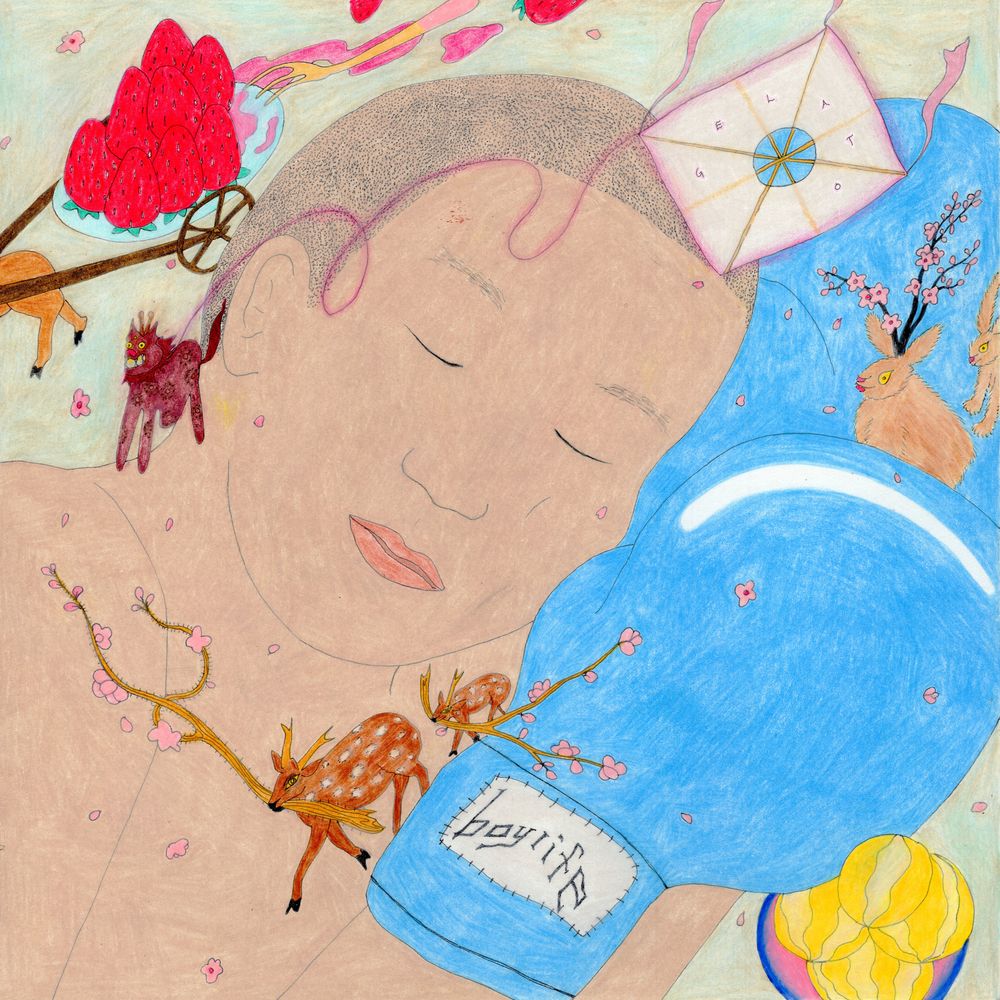 Boylife, gelato (October 8)
On his debut album, Boylife uses gelato as a metaphor for the transience of life and love — as soon as you get your scoop it starts to melt. But it's also a fitting comparison for the way this stellar LP sounds. It's consistently rich, and there's a bespoke, handcrafted quality to each song that allows some unconventional flavor pairings to complement each other beautifully (see the choral vocals and post-Yeezus industrial percussion of "church").
Boylife (a.k.a. Los Angeles-based producer-vocalist Ryan Yoo) already has an auteur's confidence. Ideas on gelato unfold slowly, like in a Kelly Reichardt movie. "Superpretty" starts off almost a trap song reflected in a funhouse mirror, before morphing into garage punk. Emotional ballad "baddreams" starts off with a simple piano arrangement before swelling strings bring it into Adele territory.
As a vocalist, Boylife is still finding a groove (he tries a lot of delivery styles and not all of them land), but as a song-builder he's tremendous, and gelato is more than just a quick sugar high.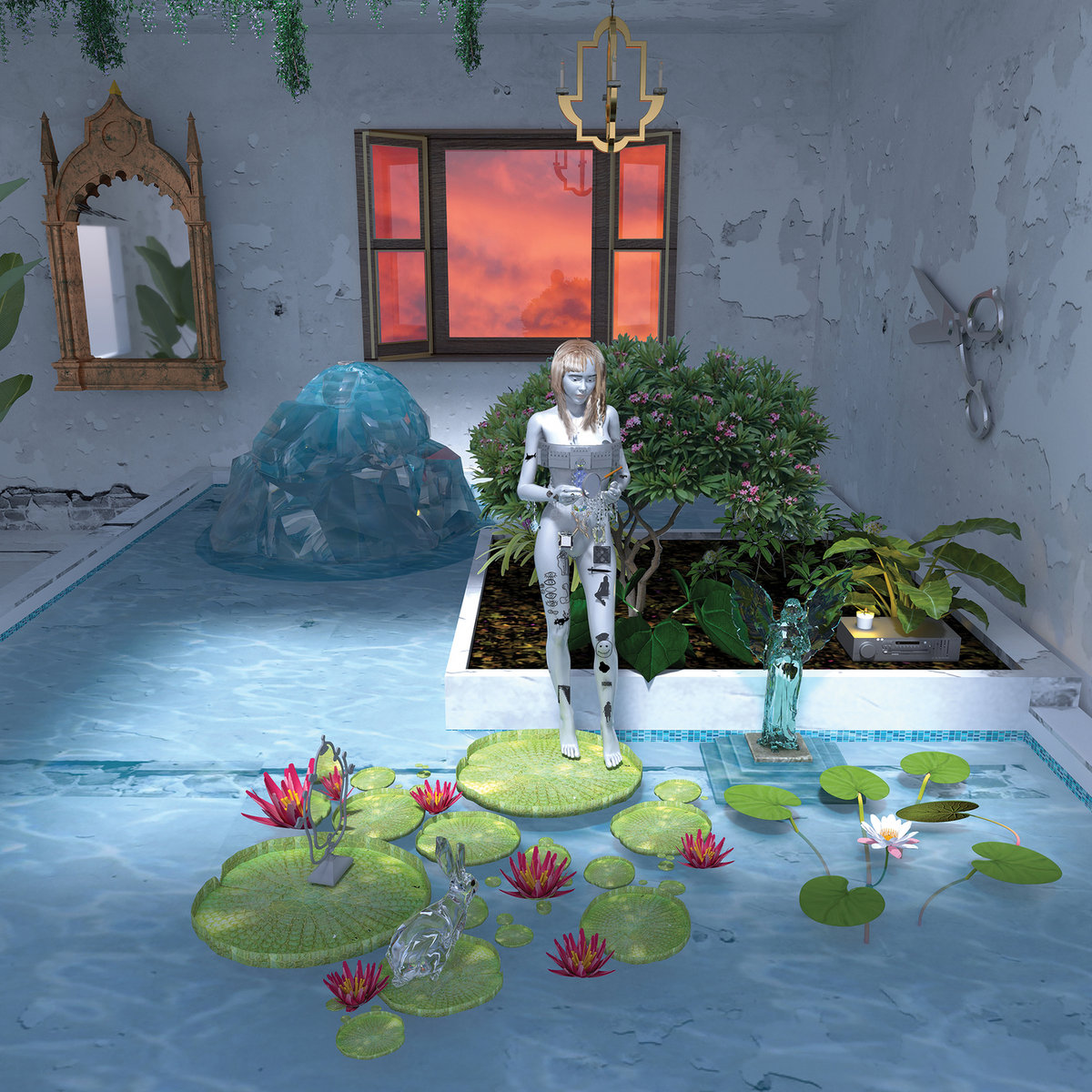 Lala Lala, I Want the Door to Open (October 8)
Lala Lala's second album, 2018's The Lamb, proved that Chicago-based singer and songwriter Lillie West could make great indie rock music. Her third, I Want the Door to Open, shows that she can make everything else just as well.
"Prove It" is one of the year's great album cuts, as Lillie muses on someone's unreachable romantic expectations atop an instrumental that starts off with one sparse guitar line and blooms into something at once dusky and bright. "And all the love in the world / Couldn't fill all your need / Couldn't build a city enough alive / For your thrill," she laments. "Color of the Pool" features babbling streams of synths and hypnotic percussion, while the single "Diver" swells like the climactic music cue in a great coming-of-age film.
Lillie has spoken about water being an important metaphor on I Want the Door to Open, and the best moments of the record feel like stumbling onto a beach alone at sunrise. Possibility abounds, you're totally present and you're able to appreciate the little components that add up to a majestic whole — whether that's hearing one of Lillie's reedy vocal riffs or feeling cold sand beneath your feet.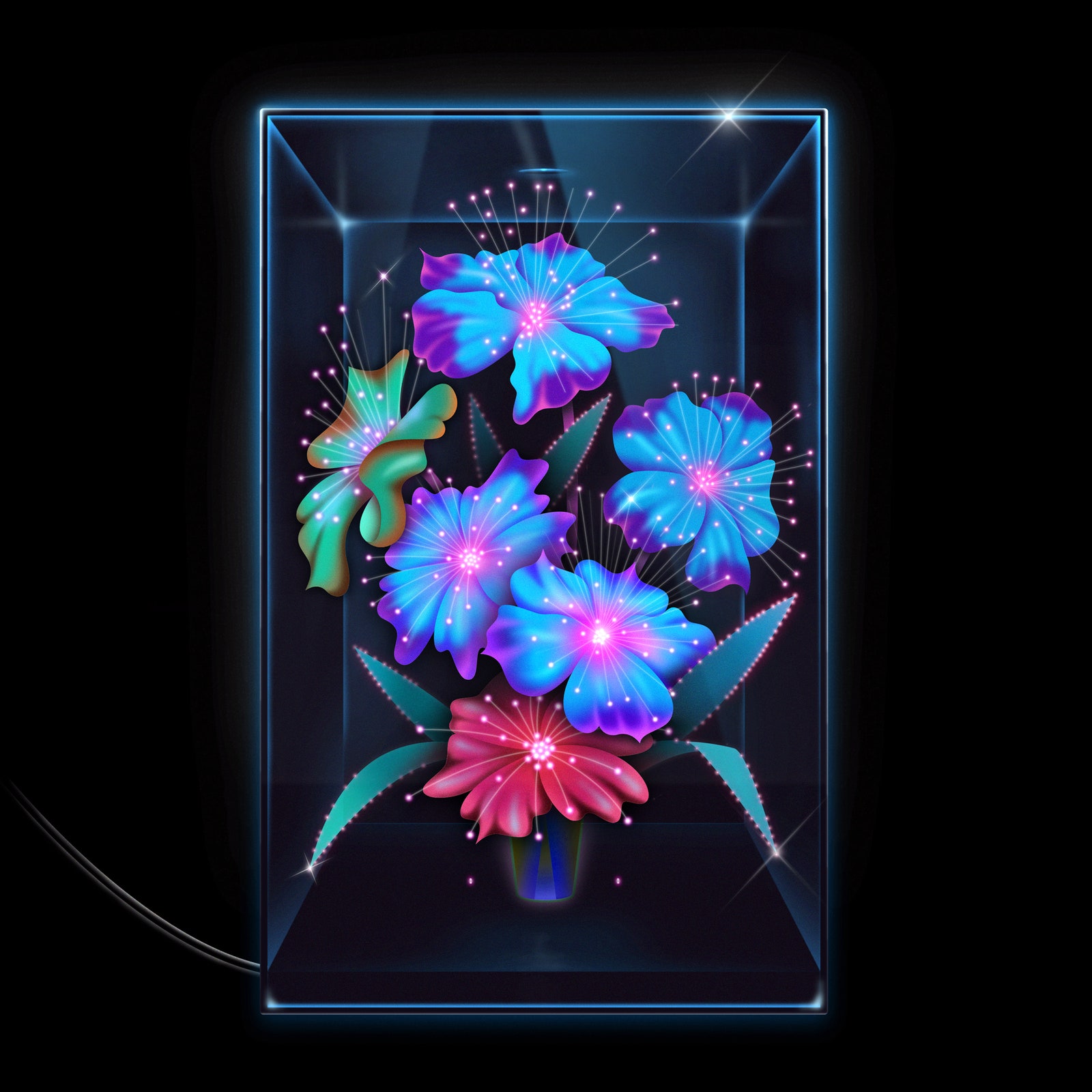 Xenia Rubinos, Una Rosa (October 15)
It's been five years since Xenia Rubinos released Black Terry Cat, her career-making sophomore LP that blended the music of her Puerto Rican and Cuban heritage with hip-hop, R&B and the jazz she studied in college. Her latest, Una Rosa, is a towering accomplishment — rich with characters and visual imagery, and brimming with urgent purpose.
Xenia has always been a brave songwriter, unafraid of taking the powerful and corrupt to task. On "Who Shot Ya?" she laments the killing of Breonna Taylor and the lack of consequences the officers who shot her faced. With "Working All the Time," she tackles systemic class division ("You better keep me poor and busy / Or I'd be a danger / The truth is I'm a threat / And it's got you upset").
Sonically, the album is bountiful in experimentation, as she creates a new sonic context for "Una Rosa", a song that used to play from a lamp in her abuelita's room. She intertwines her vocals with icy synth lines on songs like "Did My Best" and "Si Llego" to create bold textures.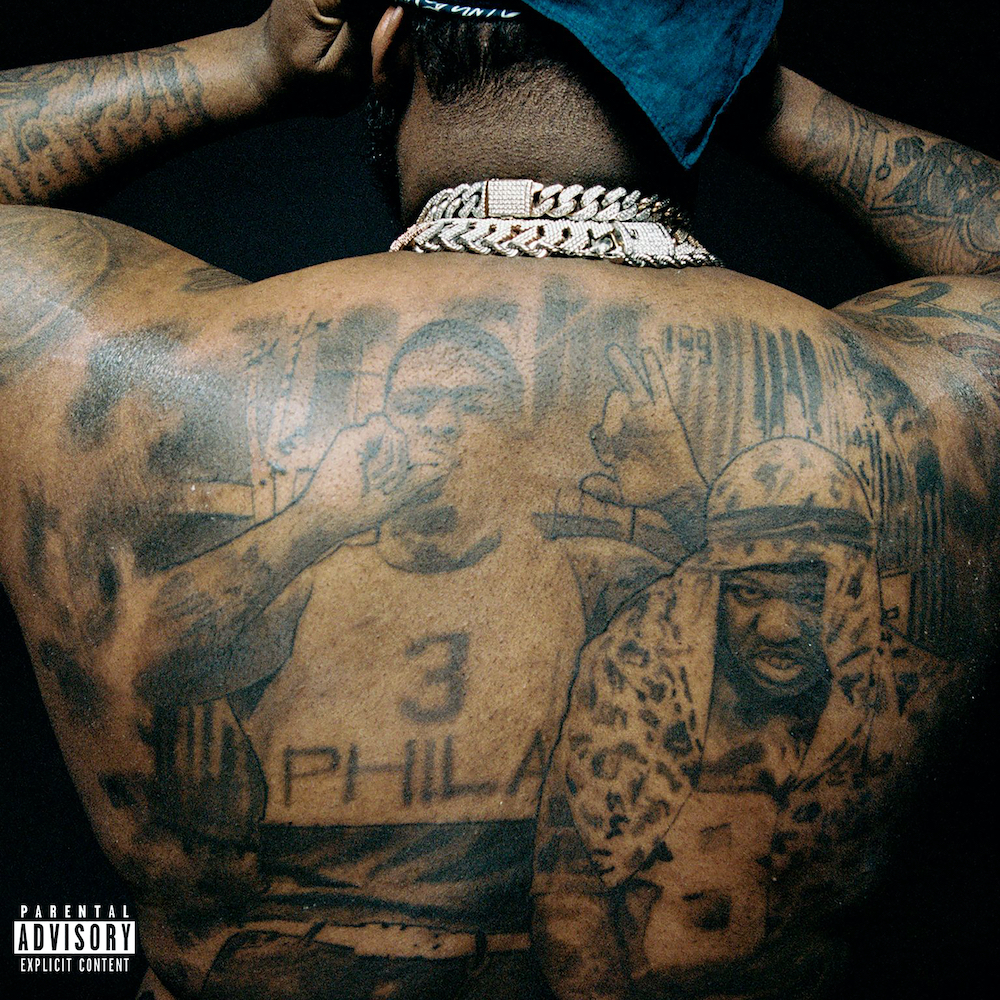 Maxo Kream, The Weight of the World (October 18)
Houston hip-hop is all about heritage, and Maxo Kream feels like the most direct link to the emotive storytelling of Scarface, Bun B and Z-Ro. Maxo went from best kept secret to a national name with 2019's major label debut Brandon Banks, but Weight of the World is a stronger record, featuring his signature finely-etched storytelling.
Opener "CRIPSTIAN" feels like a sequel to "Meet Again," one of the most gripping songs in his discography, in which he raps about the hardships of his loved ones and himself in vivid detail. "Codeine on my fuckin' bladder / Doctor say I'm gettin' fatter / Wealthy and not healthy, if you ask me, it don't fuckin' matter," he laments. On "MAMA'S PURSE," he recalls his mother shoplifting Rocawear and FUBU to keep her children happy. It's a moving song about how our understanding of our parents can change so greatly when we reach adulthood ourselves.
Despite, or perhaps because of, his unmistakably Southern mannerisms (at one point he says "country like LeAnn Rimes") Maxo has won fans all around the US. Just look at the features here — Tyler, the Creator on the swaggering single "BIG PERSONA," A$AP Rocky coming to trade braggadocious bars on "STREETS ALONE" and Freddie Gibbs on the simmering, soulful "WHAT I LOOK LIKE." Maxo does more than just hold his own, he brings them all into his world in unique ways.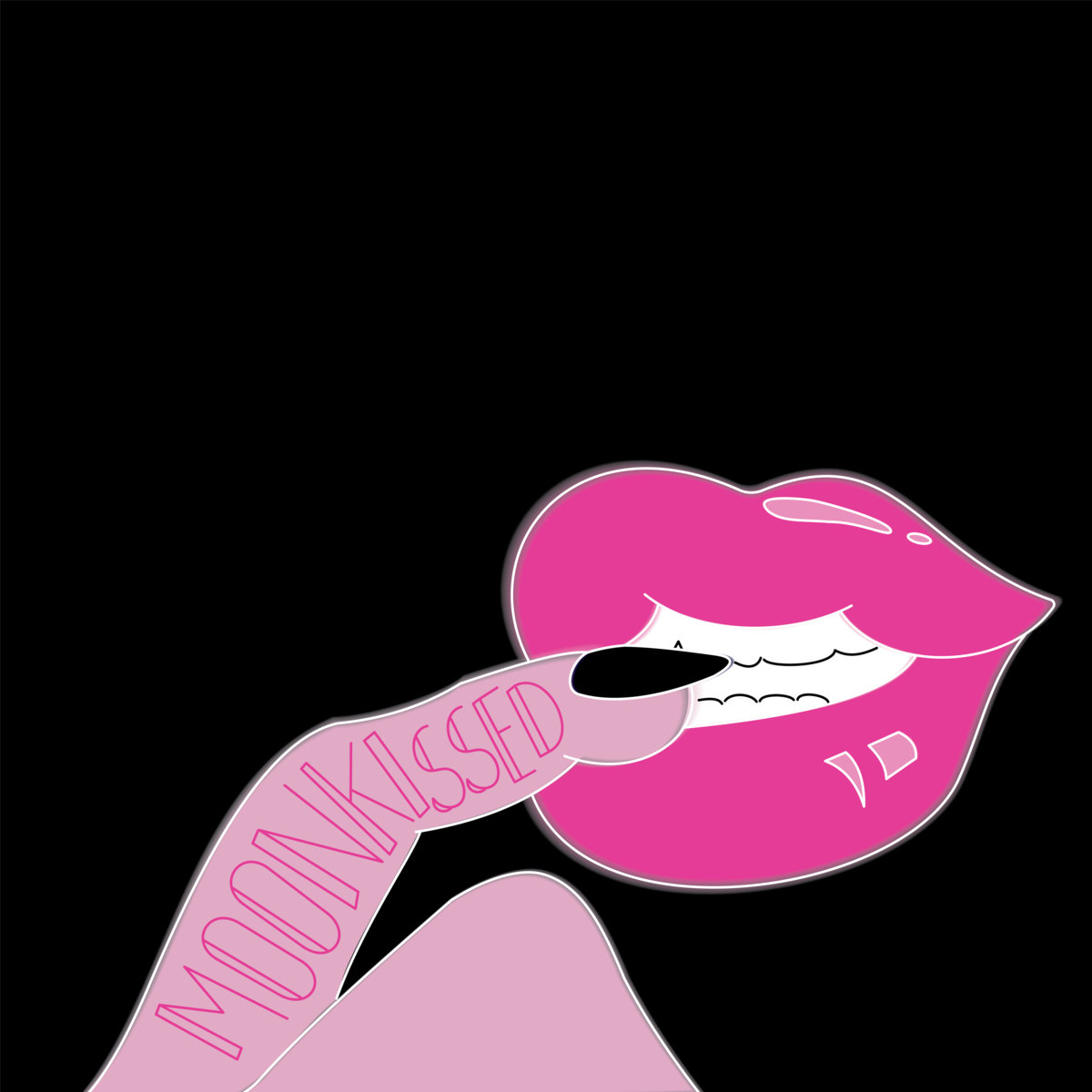 Moon Kissed, I'd Like to Tell You Something Important (October 22)
Synth-pop whirlwind Moon Kissed have been making a name for themselves around New York thanks to jubilant, high-energy live shows where the trio's chemistry is infectious. Their second album, I'd Like to Tell You Something Important, feels like the self-contained soundtrack to a great coming-of-age film, with soaring musical highs matched with lyrical honesty.
The powerful interlude "I'll Ask for It" includes an important message about clear consent, and "Shake // Those Feelings" sees lead singer Khaya Cohen reflecting on heartbreak with major candor. The piano-powered closer "Chameleon" features the melancholic sting of a great Adele or Billie Eilish power ballad.
But I'd Like to Tell You Something is also an absolute blast, from the femme fatale-inspired, stomp-clap opener "Bubblegum" to the shapeshifting "Shake // Those Feelings," which starts off Strokesian before a soaring electropop bridge later gives way to a stripped-down outro. With this album, Moon Kissed has found a way to do something even seasoned bands struggle with — bottling the alchemy of their concerts into something that you can listen to again and again.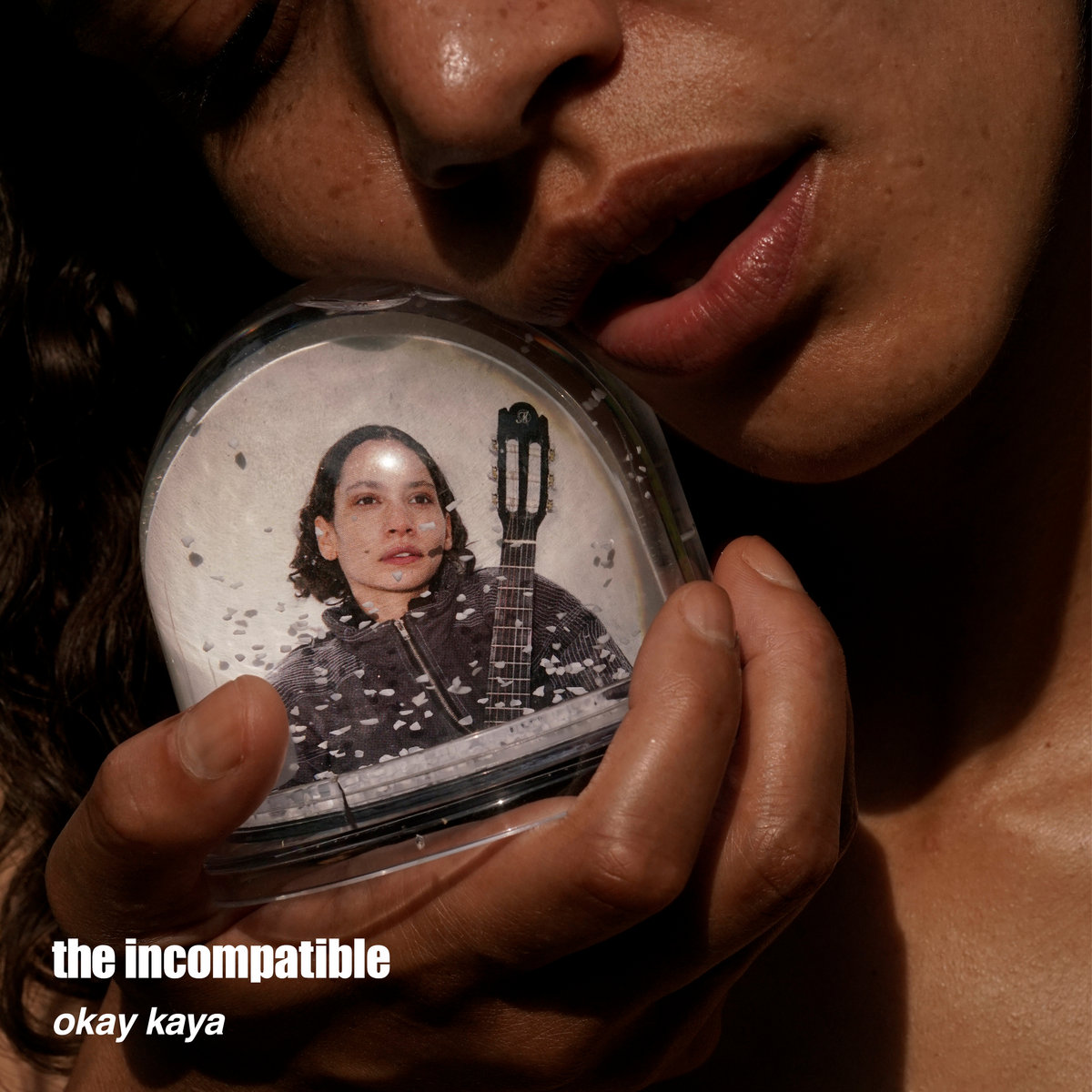 Okay Kaya, The Incompatible Okay Kaya (October 22)
Not unlike great novelists Alexandra Kleeman or Ottessa Moshfegh, Okay Kaya is one of the great post-postmodern writers of our time. Her songs are recognizable in form, but distinctly 21st century in the way they tackle sex, friendship and mental health.
Her new mixtape, The Incompatible Okay Kaya, features stripped-back, acoustic version of previous standout songs like last year's fuzzy slacker track "Psych Ward" and 2018's minimalist R&B slow-burn "Dance Like U". These versions highlight Kaya's wry, evocative lyrics ("You can peel an orange however you please / In the psych ward") and the elegance of her voice. "Ethereal" is perhaps the most overused adjective in music writing, but it's genuinely apt for Okay Kaya.
Peppered throughout the mixtape are a few choice covers of songs like Nick Cave's "Into My Arms" and Magnetic Fields' "The Book of Love," which despite the project's title implying a lack of flexibility, are rendered beautifully.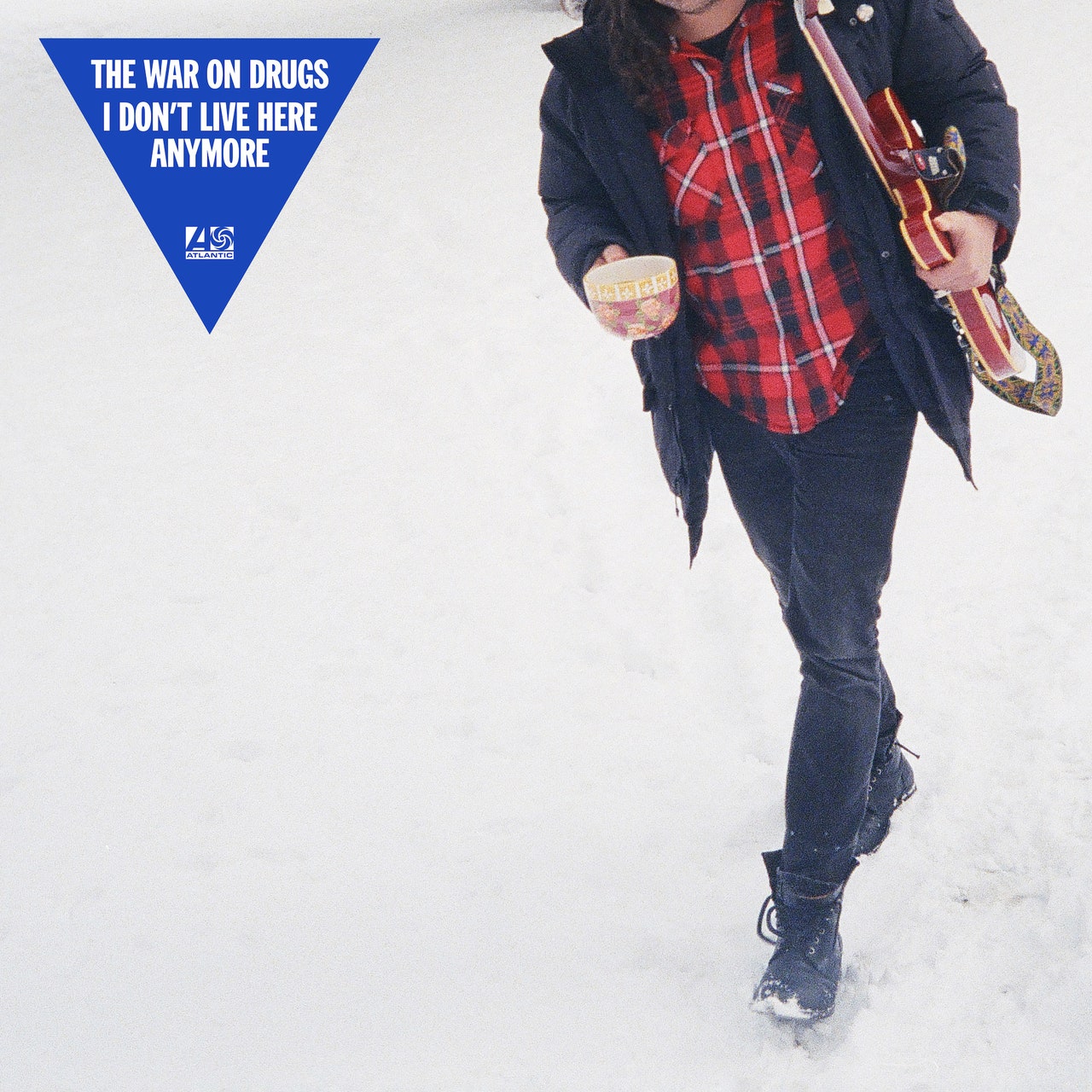 The War on Drugs, I Don't Live Here Anymore (October 29)
Sometime in the last decade, The War on Drugs quietly became one of the most dependable American bands. Inspired by the heartland rock sound of Bruce Springsteen and the keen eye of Bob Dylan, the Adam Granduciel-fronted operation put out two of the last decade's best indie records, and picked up where they left off with I Don't Live Here Anymore.
"Change" is vintage War on Drugs, to the point that it's hard to believe Adam originally conceived of it as a piano ballad back in 2017. "Victim" leans more new wave than much of their previous work and the fact that its many crunchy textures never overwhelm the ear is a testament to I Don't Live Here Anymore's pristine production.
Pitchfork highlighted the way the band capture the feeling of liminal space in their music, and while the songs on I Don't Live Here Anymore have a steady, warm hum to them, they're always quietly shapeshifting. Just like change in real life, the best moments on their fifth album sneak up on you and overwhelm.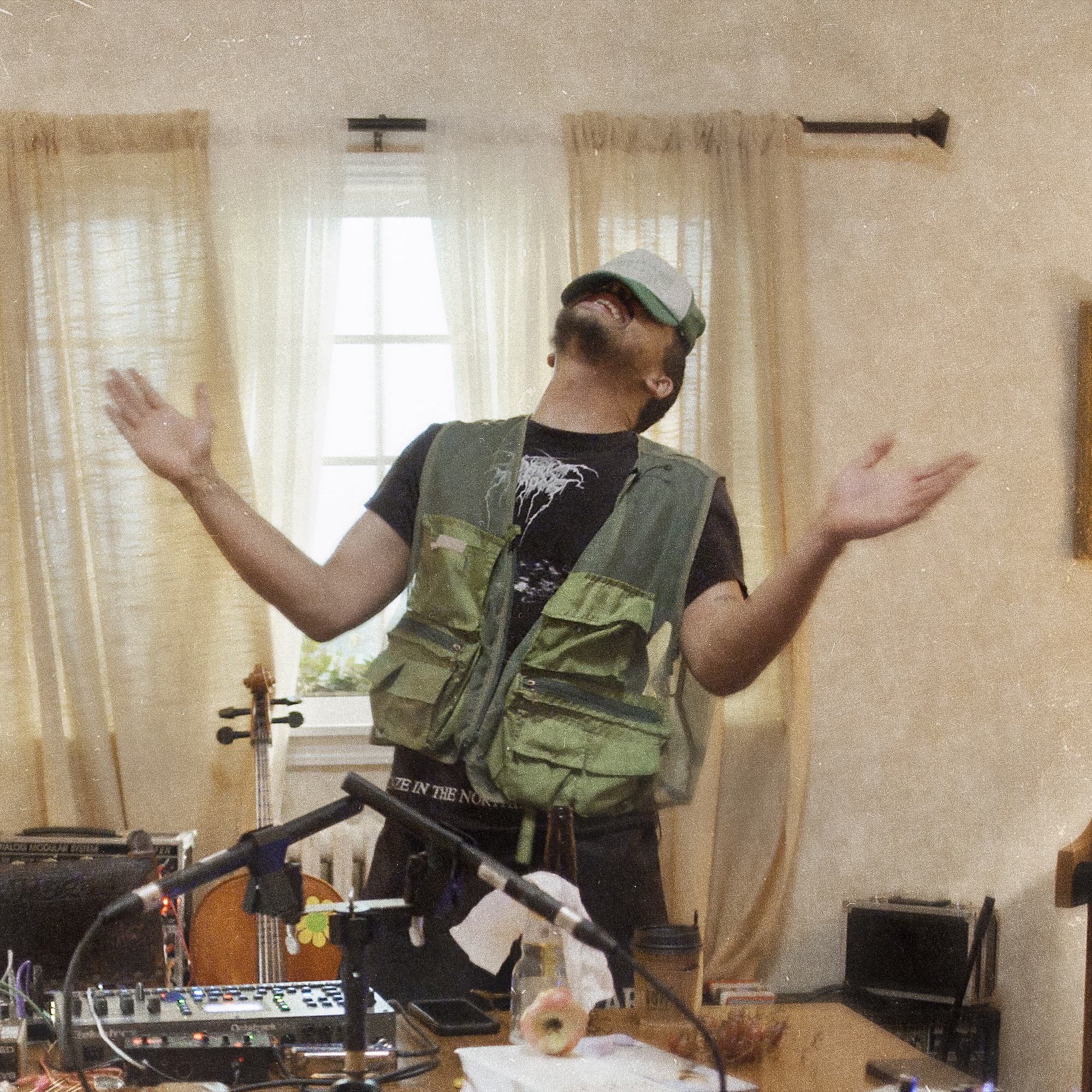 Dijon, Absolutely (November 5)
When an indie darling spends years building up to the release of their debut album, they face ever-escalating expectations from fans who've been in it from the jump. Since gaining notoriety as part of the duo Abhi//Dijon, Dijon Duenas has released a string of stellar singles and EPs, culminating in this year's Absolutely, a remarkable body of work.
Dijon is a uniquely emotive vocalist. There's a certain way his voice rasps on the hook of "Shouldn't Have To" and "Talk Down" that feels so immediate as to recall "Drunk", a bleary-eyed, baleful late night missive that's among the best records he's dropped.
The single "Many Times" is easily one of the year's best songs. It's one part Jai Paul, one part Bon Iver and two parts Vampire Weekend, but the delivery is vintage Dijon, conversational yet rife with feeling. He's at his wits' end on the song's prehook, dropping a colorful string of connected rhymes in order to express romantic exasperation. "Strawberry, raspberry, candlelight, satellite, television, x-ray vision / What's it gonna take for you to listen?" he pleads.
Absolutely is stuffed to the gills with ideas, but Dijon executes pretty much all of them exceptionally well, from the 80s lite pop of "The Dress" to the vintage rap breakbeat of "Talk Down" to the extemporaneous rawness of "End of Record". Dijon took his sweet time, but wound up making one of the best debut LPs of 2021.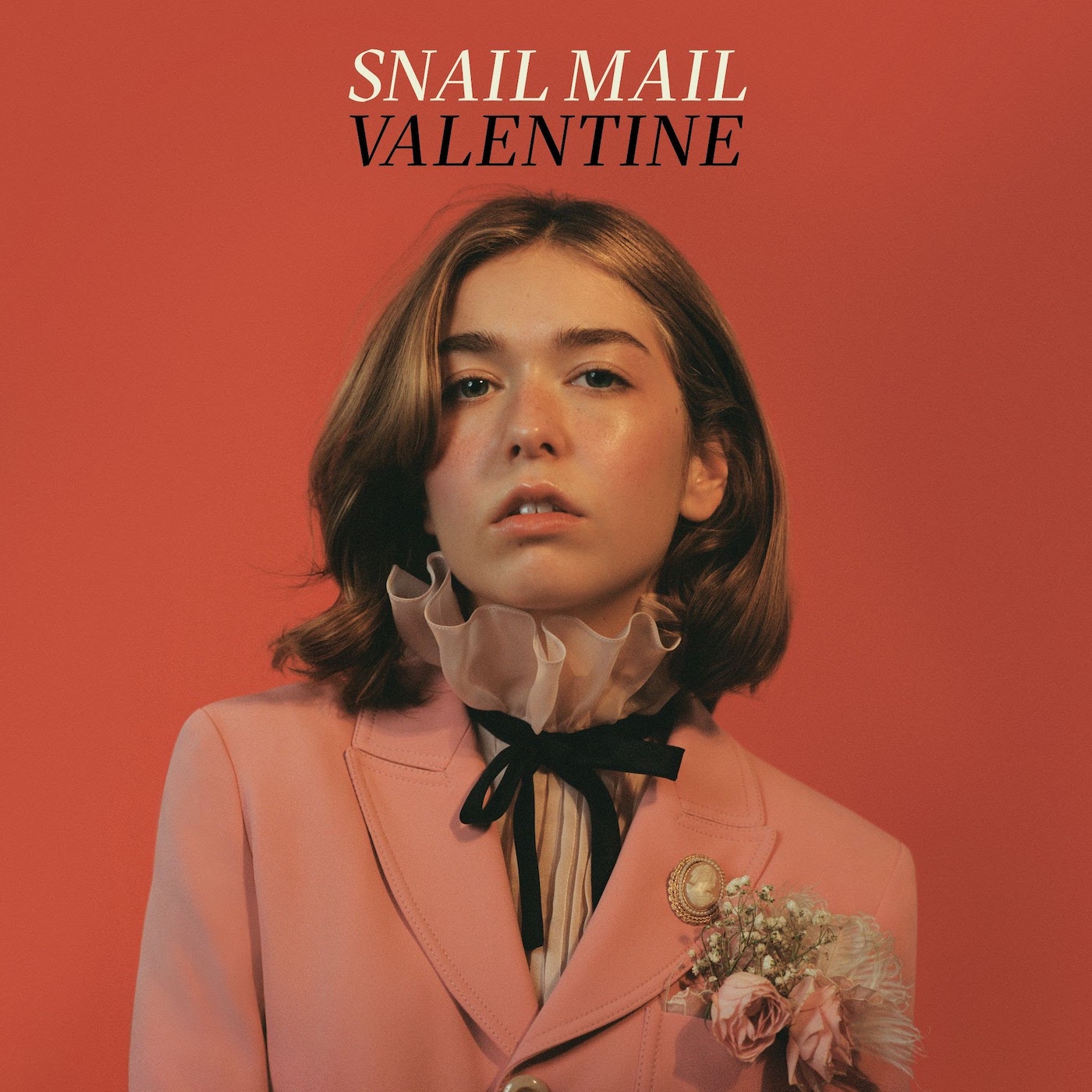 Snail Mail, Valentine (November 5)
If there's one silver lining of the pandemic, it's the way that people swept up in momentum beyond their control could finally find balance once more. That's what happened to Snail Mail's Lindsey Jordan, who became alt rock royalty before turning 20, and was understandably overwhelmed by her newfound visibility.
Valentine, written in part during a stint back at her parents' home during the early days of Covid, sees Lindsey get her footing back and then some. Lyrically, the songs are vintage Snail Mail in their candor and wit ("Moved on, but nothing feels true / Sometimes I hate her just for not being you," she says on "Ben Franklin"), but the musical context is significantly bolder.
"Forever (Sailing)" has a dreamy, cinematic sway to it, while the title track feels like the final, bristling minute of Lush's "Heat Wave" stretched out to the length of a full song. Working with Bon Iver and War on Drugs collaborator Brad Cook as her co-producer, Lindsey has done the equivalent of an independent filmmaker jumping into the studio system and making something just as good and pure as their early output.
As the title indicates, the album is about love, but in a way that's both lofty and tactile, poetic and grounded. On "Madonna", she blends soaring religious imagery with relatable stories of 21st century technology-aided squabbles. "Body and blood, I'll atone / Get to it now, or we can fight on the phone / I used to wanna get even, I'll just get stoned."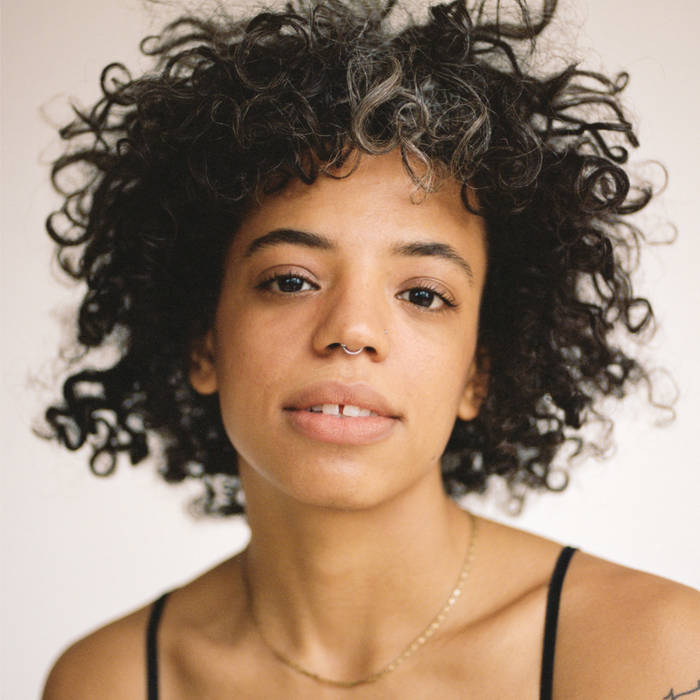 Tasha, Tell Me What You Miss the Most (November 5)
One of the most beloved local figures of Chicago's recent talent boom, Tasha is a heady singer-songwriter whose tracks contain flecks of folk, jazz and mellow indie rock. Tell Me What You Miss the Most, her second studio album, is lowkey but also charged with a kind of electricity that recalls the best work of Moses Sumney or Lomelda.
"Bed Song 1" is a perfect scene-setter — it's ruminative and vulnerable, but never so ethereal as to feel weightless. Tasha once considered naming her debut album Bedtime, and she finds plenty to mine in the intimacy and vulnerability inherent to a room of one's own. The lower guitar strings take on a rhythmic, percussive quality and Tasha uses the soundscape to muse about the push-pull of an artist's life. "If I could I would stay / Here in this bed all day long / But I quite like the way / Pretty girls sway to my songs," she says.
Heavy on glistening guitars and spectral vocals, Tell Me is ideal listening for the delicate stretch in between fall and winter, but more than that it's an album that affirms and looks to the future without ignoring the pain of the past. On the standout "Year From Now", she sings about reclaiming your sense of self. "Don't wait for a sign, it's time to let go / Stop wishing for someone to tell you some secret that you've always known," she says. "Look for a sign of life in every breath and every sky and every hand hold."