Photograph by Maxwell Vice
Shayne Oliver teased his new label with an immersive event series
Shayne Oliver's multidisciplinary creative studio Anonymous Club presented "Headless", a series of happenings over the first three days of NYFW.
|
14 February 2022, 5:13pm
Photograph by Maxwell Vice
To say that the world has changed since the fall of 2016 would be a reckless understatement. Eruption, implosion, or—perhaps more optimistically—transformation, feel like more accurate descriptions. That fall also happens to be the last time New York's Fashion Week calendar saw a new collection from Hood By Air, at their SS17 runway show. Having reached the zenith of its influence, the groundbreaking label helmed by Shayne Oliver and co-creators Leah Weinraub and Raul Lopez was deep in the work of driving the fashion world toward radical new concepts like ready-to-wear produced in collaboration with Pornhub.
Since 2017, the visionary world built by the Hood By Air collective has been in flux, its form reflecting the label's ever-evolving function. That year, Shayne Oliver set out on his own as the brand went on hiatus, first in New York as Helmut Lang's inaugural designer in residence, then in Paris as a guest designer for Diesel; eventually, taking a break from fashion altogether. There were whispers of an HBA comeback in 2019, but in 2020 an official revival under newly structured leadership was finally announced, laying out plans for a four-pronged version of the brand called "The New Institution", followed by a comeback show in London last year.
The announcement marked the first mention of Anonymous Club, an expansive platform for collaboration with fellow artists, musicians, designers, and thought leaders across Shayne's global community. Fast-forwarding to this week, Anonymous Club launched a residency at The Shed's Griffin Theatre called Headless: The Demonstration, a series of happenings spanning New York's first three days of FW22. Thursday, amidst steel scaffolding, smoke, and video screens, there was a ceremony honoring Shayne's mentor Andre Walker, with a musical tribute to Virgil Abloh by recording artist and former HBA Creative Director Ian Isiah. Friday was a preview of Shayne's eponymous new label, featuring models draped in familiarly sexy, spiky, sometimes grotesque shapes (many glittering with Swarovski crystals), and cartoonish shoes with stretched, exaggerated toes.
Pat McGrath dreamt up enchanted-forest-demon-fairy makeup moments, and accessories nodding to Telfar Clemens and Ugg "previewed collaborations in the works for the brand," according to a press release. Models walked through a standing audience, soundtracked by songs from Shayne and Arca's musical project Wench, crescendoing in a finale performance by industrial pop artist Eartheater.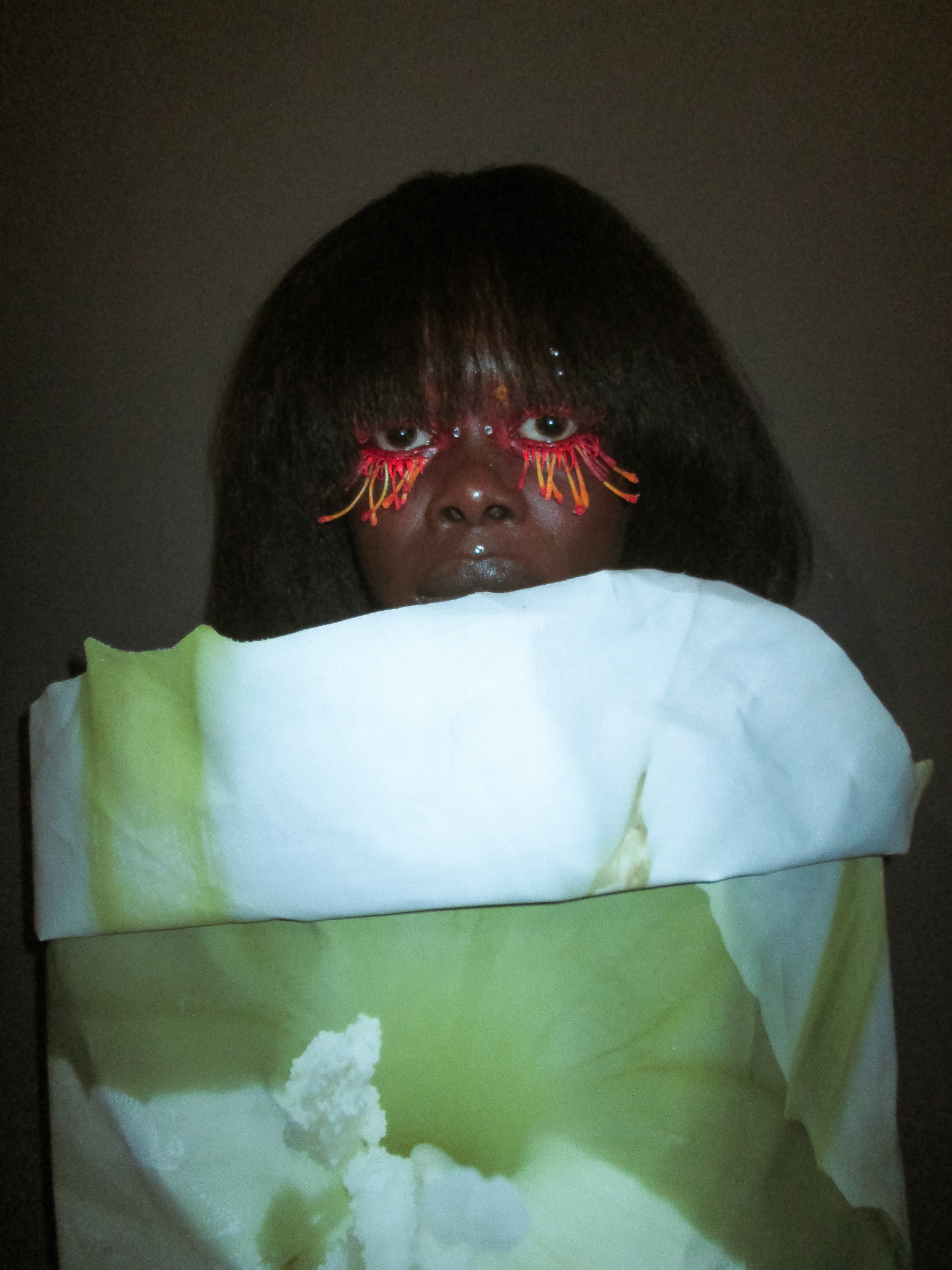 One rare point of continuity in the chaos of the past five years has been an evolving awareness in mainstream culture around centring the lived experiences of marginalised voices, and recognising the complex intersections of high fashion and art with nightlife, Black life, Brown life, queer life, and sex work. Shayne and the HBA community have without doubt played an extraordinary part steering the fashion ecosystem in this direction.
Not long ago, the industry was calling nearly everything made by non-white designers streetwear. It has since been forced to explore inclusion of their ideas as a matter of fashion-fact, if not a north star. Proceeding into the rest of fashion month, riding new post-pandemic wavelengths in a transformed city as we collectively finding our footing, it feels good to know he's back in transgressive action, surrounded by friends.