Great Freedom is a vital gay movie that asks difficult questions
Austria's submission for this year's Oscars tells a story of sex, friendship and taboo through the eyes of a gay man in prison.
We meet the protagonist of Sebastian Meise's Great Freedom in Super 8 footage shot through a two-way mirror. Horny and agitated, Hans, a handsome gay man with unkempt facial hair paces around a dirty public bathroom, peering his head out of the door. He's waiting for someone, anyone, to show up. Before long, we see him have sex with multiple men, against the bathroom wall, then the footage burns out and stops. Hans is watching his own sexual encounters unfold in the company of law enforcement. The video is irrefutable evidence that he's going back to prison.
Great Freedom, the Cannes Film Festival prize-winning film that's in cinemas this week in both the US and UK, opens in West Germany in 1968. It's a country still reeling from the Second World War, where Nazi rule oppressed the existence of minorities of all kinds. But there were policies that came before the Nazi regime, and remained decades later. Paragraph 175 was written into law in 1871, forbidding men from having sex with each other. There were still remnants of its rulings until it was finally abolished in 1994.
Hans is a man to whom such a lifestyle, of absconding the police, being arrested, released ad infinitum, has become normalised. His desire to lean into the parts of himself that so many find abhorrent is irrepressible. He's the living embodiment of a carnal gay man, capable of loving and fucking whoever he wants regardless of where that leads him.
The archetypal gay movie narrative is so often divided into two categories: a love story, all but void of sexual desire, where any allusions to such contact are just that — allusions. Many have come along recently, Call Me by Your Name the most prominent, that consider sex to be an unwanted distraction. Then there's the films that lean into the emancipative power of sex between men, for whom the very act is as liberating as any equal marriage bill. The two are considered mutually exclusive in some ways, but in Great Freedom, a gorgeous platonic love story between Hans and a fellow inmate pulses as hard as its visceral sex scene.
The film bounces back and forth in its timeline, taking us to the moment in 1945 when Hans leaves a Nazi concentration camp to almost immediately be placed in prison. He's placed with Viktor, the straight-identifying man who initially acts with hostility towards his new cellmate, but as they cross paths over time, weaving in and out of prison, a warmth grows. It's a film about compromise, or rather a lack thereof; a story about the necessity of self-belief that sizzles with eroticism and is cut with bleakness at every alternate turn.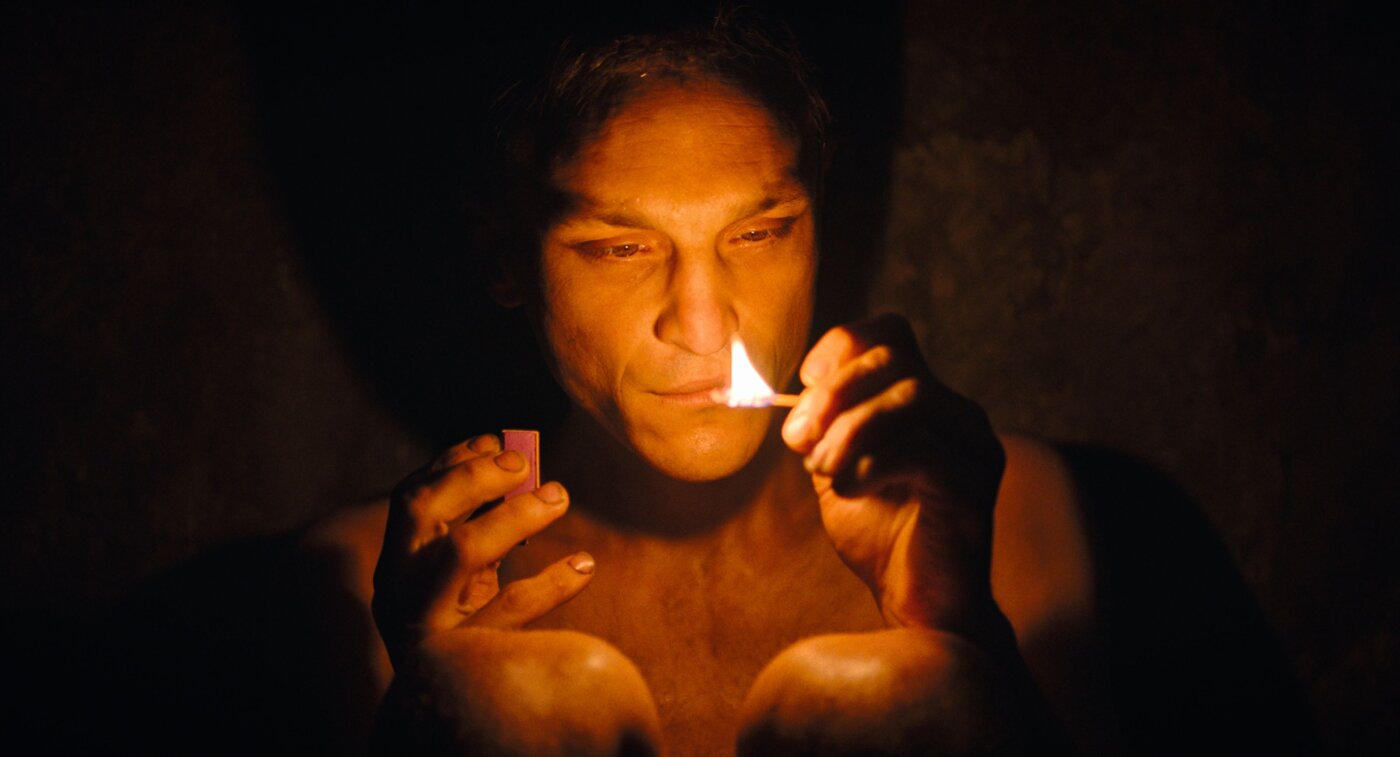 Franz Rogowski, something of a heartthrob for Film Twitter folks, is riveting in the role of Hans. He wears the fictional scars of a character well, leaning into the complexity of queerness that exists against the odds. We watch his character pace back and forth in jail cells, illicit sexual encounters in dangerous circumstances, and catch glimmers of an outside world where, in some ways, the freedom people like him are seeking feels further out of reach than inside of the prisons he calls home.
The "great freedom" the title refers to is a more complex metaphor than you might expect. This is a story about emancipation, but one that never treats that possible reality as a physical or personal end point, conducive with happiness or satisfaction. It asks: What exactly is a queer man's utopia? And could the promise of our freedom be both a moment of relief, and a tarnishing of the erotically sordid framework of sexual culture that's so important to us? Great Freedom is a smart, brave and important work of gay cinema that doesn't answer those questions, but wants you to think about them. Nearly 60 years have passed since the time it was set; so much of what it wants you to ponder still applies.
Great Freedom is in cinemas in the US now, and will hit UK cinemas on 11 March. Follow i-D on Instagram and TikTok for more on cinema and queer culture.