Photo by Ron Galella/Ron Galella Collection via Getty Images and by Jeff Kravitz/FilmMagic
7 of Sofia Coppola's most iconic outfits
The cult director was a 90s indie it girl in graphic tees, barrettes and babydoll dresses.
Photo by Ron Galella/Ron Galella Collection via Getty Images and by Jeff Kravitz/FilmMagic
From it girl to auteur, Sofia Coppola's career has spanned — and, many times, merged — the realms of cinema, fashion and music across four decades. The mind behind beloved indie films like The Virgin Suicides, Lost In Translation and Marie Antoinette, Sofia's become one of cinema's most cultishly-adored directors for her singularly dreamy visuals, women-centric narratives and introspective approach to storytelling. Before dropping The Virgin Suicides in 1999, however, Sofia was, what W Magazine dubbed, a "girl-of-the-moment", starring in Sonic Youth videos, producing a variety show with Zoe Cassavetes and walking the runway at Donna Karan. Off the runway, Sofia's style took in the decade's staples including baby tees (by X-Girl or Milk Fed), slips, babydoll dresses and colourful barrettes. Here, we look back at some of Sofia's most iconic outfits from the 90s — and beyond.
At the premiere of Singles, 1992
Before she became the auteur we know and love today, Sofia Coppola began her career in acting, appearing as background characters in a number of her father's movies, including The Godfather and Rumblefish. As an actress, Sofia's best (and most notoriously) known for her turn as Michael Corleone's daughter in The Godfather Part III, a role she took on after Winona Ryder dropped out of the film at the last minute. Her performance was panned by critics and Sofia retired (for the most part) from acting, moving on, instead, to starring in music videos, directing her own Comedy Central variety show and launching a fashion brand. Here, in 1992 and well on her way to becoming a 90s it girl, Sofia attends a film premiere in a very it girl-worthy look: suede jacket, miniskirt, knee-high boots and two perfectly-placed braids.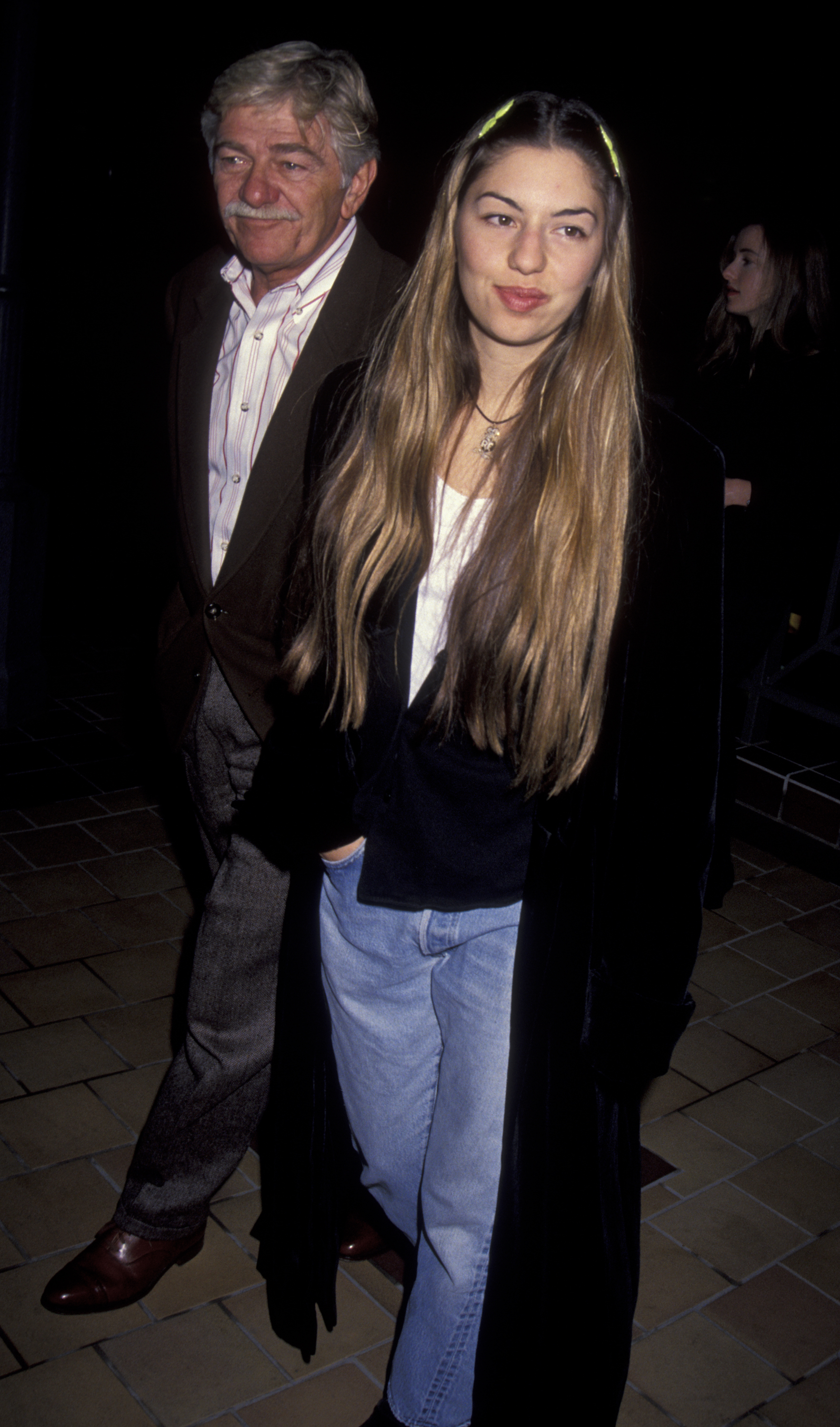 At the premiere of Motorama, 1993
Speaking of hairstyles: Here, to the premiere of the film Motorama, Sofia pairs two perfectly-placed plastic barrettes with an equally 90s get-up: bootcut jeans, cord pendant necklace and a long duster jacket.
At an X-Girl fashion show, 1994
From Chloë Sevigny to Kim Gordon — and, of course, Sofia Coppola — X-Girl was the preferred brand for 90s it girls. Co-founded by the Sonic Youth frontwoman and stylist Daisy von Furth as a sister label to boys-only skate brand X-Large, X-Girl advanced a DIY-inspired, grunge-inflected look — "sexy tomboy," as Daisy once told MTV. Think baby ringer tees, babydoll dresses, miniskirts and colourful jeans. A friend of Gordon's, Sofia (and then-boyfriend Spike Jonze) produced the label's FW94 outing with a guerilla runway in Soho. On the occasion she wore an X-Girl graphic tee, of course.
In W Magazine, 1994
Inspired by Kim Gordon's X-Girl, Sofia launched her own fashion label, Milk Fed, partnering with LA designer — and inventor of the "baby tee" — Linda Meltzer. The label's debut FW94 collection, pictured here in W, featured shrunken T-shirts bearing slogans like "Wasted" and "I Love Booze", hip-hugger trousers and silky slip dresses. Here, photographed with friends Zoe Cassavetes, Lisa Ann and Amanda de Cadenet, Sofia wears a T-shirt dress emblazoned with the likeness of Steven McQueen, also from Milk Fed's debut offering.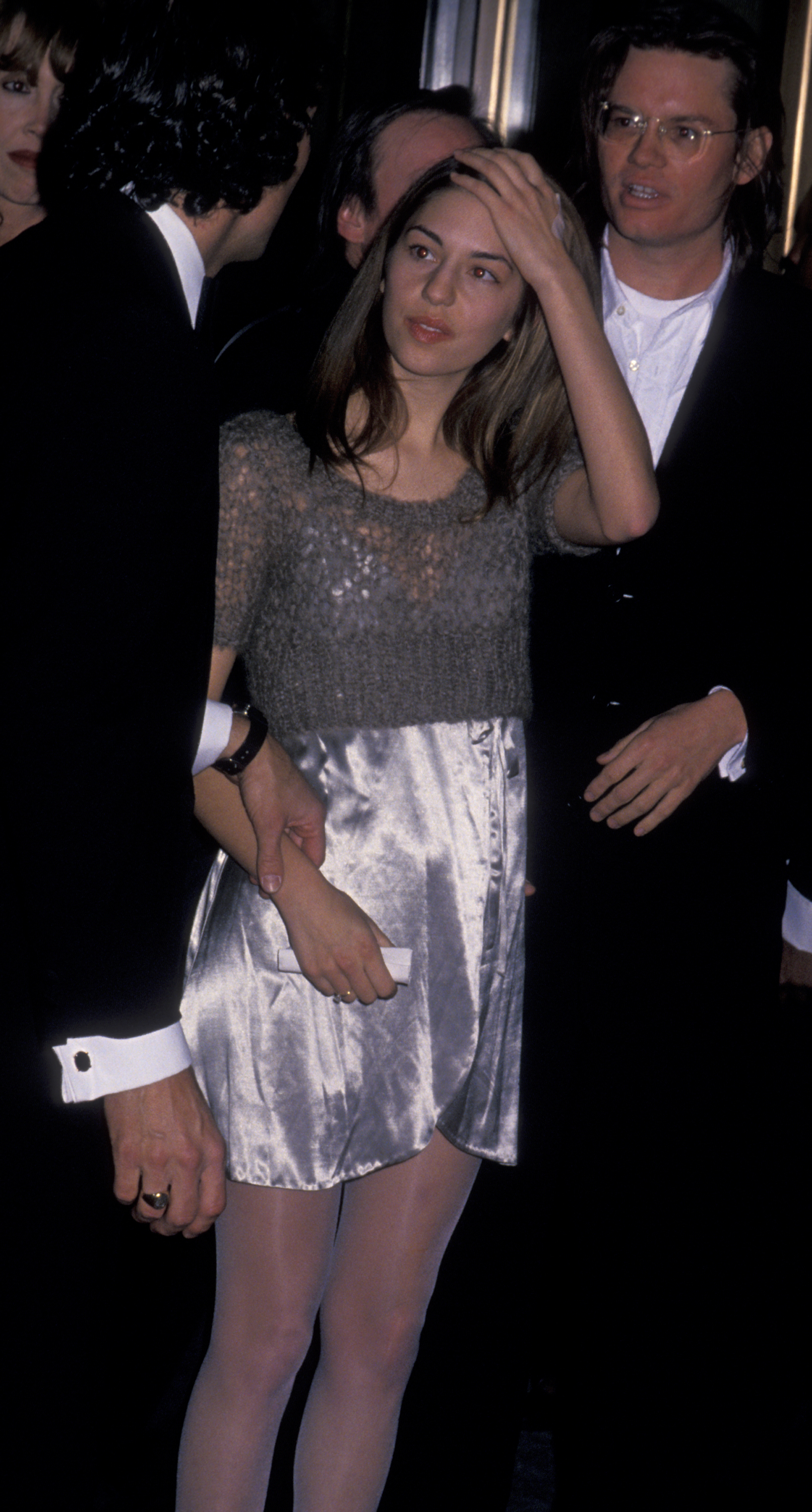 At the CFDA Awards, 1994
On top of founding her own label, Sofia has a long and storied history with the fashion industry. Among many trivia tidbits: she interned at Chanel in the late-80s, walked the Donna Karan runway in 1994, fronted Marc Jacobs' Juergen Teller-lensed 2002 fragrance campaign, designed handbags for Louis Vuitton and directed this iconic Miss Dior Cherie spot. Here, Sofia attends the CFDA Fashion Awards wearing a babydoll look from American designer Anna Sui's SS94 collection.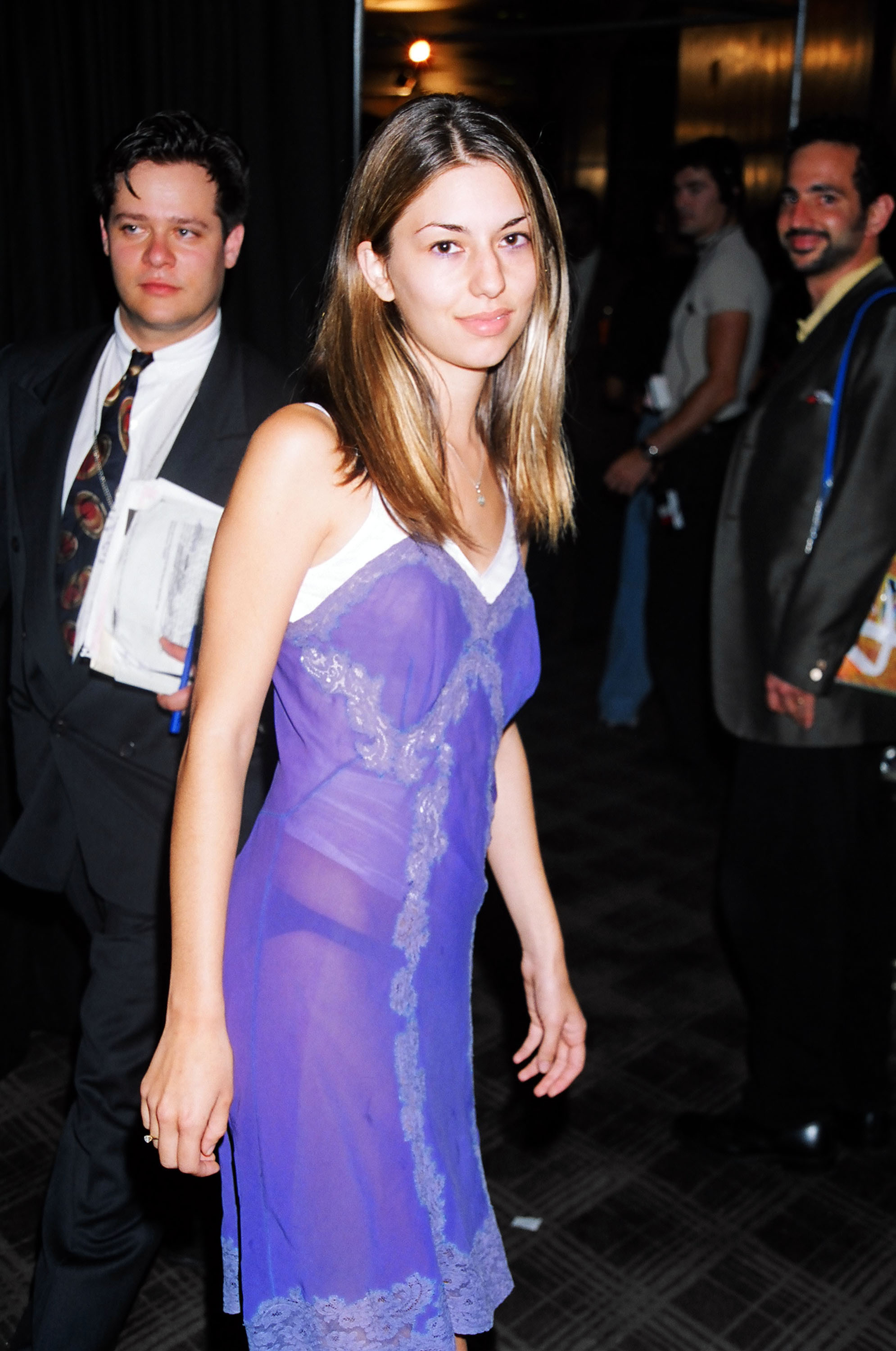 At the MTV VMAs, 1995
Every it girl has their naked dress moment. Of course, Sofia's iteration of the look featured the 90s most ubiquitous style staple: the slip dress. To the 1995 MTV VMAs, Sofia pulled up to the red carpet wearing a sheer lacy slip layered over a white tank and black briefs. Chic!
On the set of Lost in Translation, 2002
In 2002, Sofia began filming Lost in Translation, her follow-up to the cultishly-adored and critically-acclaimed The Virgin Suicides. The film was shot in Tokyo over the course of 27 days, on a $4 million budget, and without permits. Despite the abbreviated timeline and tight budget, the movie earned Sofia an Academy Award for Best Original Screenplay. It also launched the career of star Scarlett Johansson, and reinvigorated that of Bill Murray. Here, Sofia poses on set with Bill, wearing a graphic T-shirt that calls to both her former X-Girl stylings and her future Parisian-inflected looks.