Studio Ghibli's Hayao Miyazaki is returning for one final movie
The iconic founder left retirement to create 'How Do You Live?'.
|
24 November 2021, 1:15pm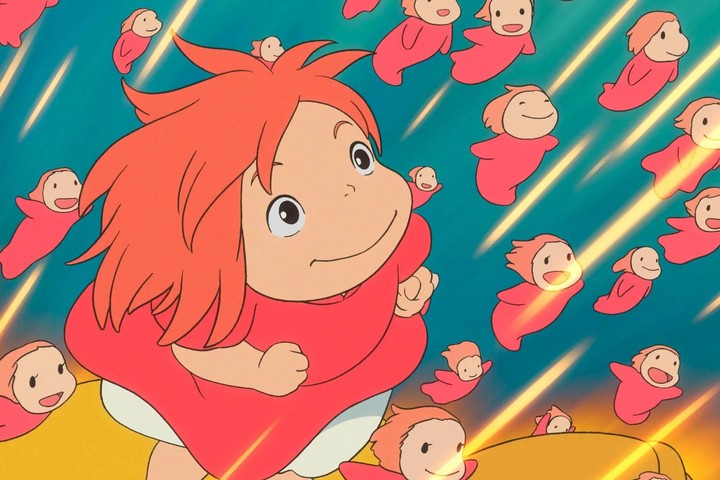 Ponyo (2008)
Studio Ghibli fans rejoice! It seems a new movie from the anime production house isn't too far away. And this one comes straight from the founder himself. Yes, having retired in 2013 after the release of his acclaimed and Academy Award-nominated movie The Wind Rises, 80-year-old Hayao Miyazaki has returned to the beloved film studio for one final feature-length film entitled How Do You Live?. While production on the film has been quietly in the works for the last few years, in a new interview with The New York Times, Hayao gives us a bit more info on the new movie's plot and central themes.
How Do You Live?, inspired by the 1937 novel of the same name by Japanese author Yoshino Genzaburō, tells the story of the gifted and popular 15-year-old boy Koperu, who goes to live with his uncle following his father's death. With super rich friends, Koperu is invited on ski trips, shopping days, cinema outings and resort holidays that juxtapose with his humble upbringing. While his uncle gives Koperu life advice throughout the novel — in the form of notes on perspective, spirituality and societal structures — by the end the teenage protagonist decides how he wants to live the rest of his own life. However, according to fellow Studio Ghibli founder Toshio Suzuki, the film may stray away from the grim realism of the original story and rather will be "fantasy on a grand scale". Hayao doesn't promise that the film will answer the title's ultimate question either. "I am making this movie because I do not have the answer", he says.
Although an exact release date hasn't been released, we're hoping its not too far off. Like previous Ghibli films How Do You Live? will be entirely hand-drawn, with Hayao taking the lead on most of the frames' artwork himself (he began work on the project before it had officially been signed off in 2017). Originally planned to coincide with the 2020 Summer Olympics, early last year Toshio shared that it was taking longer to produce because Hayao was only able to create one minute of animation per month, compared to the 10 minutes per month he was averaging when he was younger. However, it seems as though being forced indoors during the COVID lockdowns helped and by the end of 2020 the 125 minute-long film was half complete.
We also know that many past Studio Ghibli collaborators were brought back for this final send off, but alas, as of yet the voice cast has not been announced. When asked by The New York Times why he came out of retirement to produce a final film, Hayao simply replied, "because I want to." Fair enough! Previously though, Toshio has shared that the film is meant to be a gift from Hayao to his grandson to remember him by.
Follow i-D on Instagram and TikTok for more on Studio Ghibli and anime films.
Tagged: