Dior Men's taps ERL for a celebration of Californian cool
Kim Jones handed over the reins of the house to Venice Beach's coolest young designer for its Spring 2023 in LA.
Images courtesy of Dior
There's a discomforting dissonance about declaring anything cool – it feels like as soon as anything is decreed as such, it loses its ineffable appeal – but, frankly, there is no other way to describe Tony Hawk sitting on Venice Beach at dusk watching a Dior Men's show (dressed, in his own words, in full look as an "edgy science teacher"). And so I'll call it how I see it: Kim Jones – a man who has mastered the art of dressing men with couture-grade ease – made an unquestionably cool return to the cruise show spectacle with his latest offering, a collection which hybridised his trademark elegant insouciance with the irreverent visual tropes of California skate culture, as seen through the lens of West Coast cool kid Eli Russell Linnetz.
Eli is the sort of new-gen multi-hyphenate who defies categorisation. A Venice Beach native, and a graduate both of film school and Kanye West's creative studio, by the time he started his clothing line ERL, he'd tried his hand (and succeeded) at everything from music videos (for Ye) to stage design (for Lady Gaga) and production (for Kid Cudi). In fact, it wasn't until creative director Ronnie Cooke Newhouse and president of Comme des Garçons and Dover Street Market Adrian Joffe commissioned him to direct a Comme perfume campaign that he found his way into fashion: Joffe asked him to design some pieces for the launch of DSMLA, they sold like hotcakes, and the rest is history. But that was only three years ago. "Last time we talked, I was just a photographer," grinned Eli when he took me on a tour of the collection he'd co-designed a few days before the show (of course, he photographed the lookbook, too). "Everyone's like, what did you do in quarantine? Did you learn how to make salad? I guess I switched professions."
There's something pretty staggering about not only the fact that, over three years, Eli has gone from designing shopping totes to creating A$AP Rocky's viral look for the Met Gala and becoming one of the 2022 LVMH Prize finalists – and that's without mentioning the fact that, for this collection, Kim gave him the keys to the kingdom: to create clothing with the gargantuan resources of his house at his disposal. "I currently have a two-sewing-machine 'atelier' at my studio," notes Eli (up until now, his team has consisted of two full-time members of staff). "In my head I was always a couturier, but people were always like, get back to picking the weeds boy."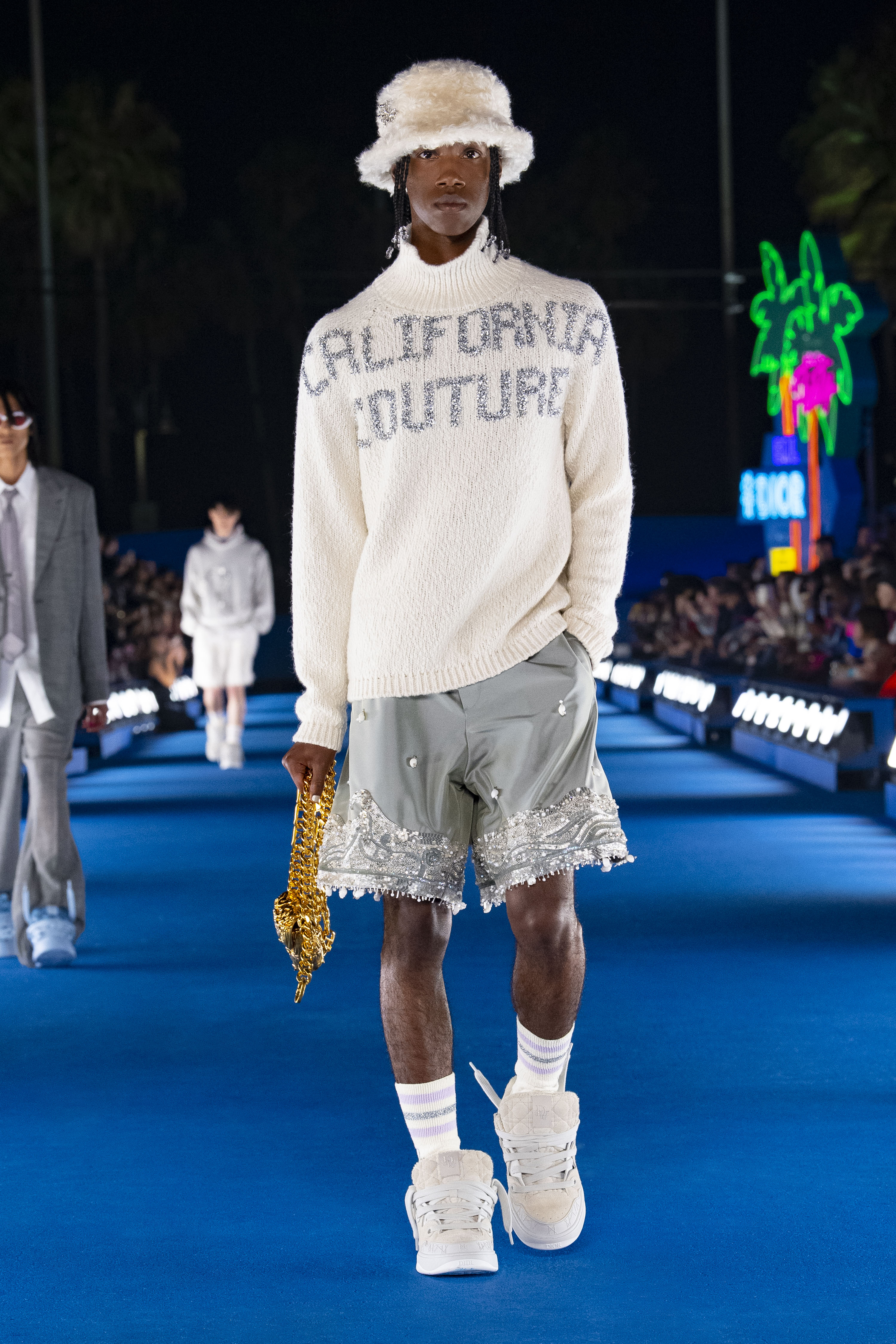 Jones is the king of collaboration – from his time at Louis Vuitton, which put the concept on the luxury roadmap, to the gallerist approach he's taken thus far at Dior. But this season, rather than embarking on a conventional approach, he decided to give Eli free reign: to enlist him to "guest design" a chapter of his Dior and create a capsule which harmonised his own brand of West Coast irreverence with storied Parisian finesse. "I like his work," Kim shrugged simply. "I like the fact that it's true to himself." Kim is a particularly decisive creative and, upon deciding he wanted Eli to work on the project, he made what Eli describes as a 45-second phone call to ask him to get on board. "I see similarities between when I used to have my own label and with Eli. I see myself in him," says Jones. "So I thought it was nice to support him, to give him a platform for a conversation." High praise indeed. "It felt almost as like when you're dating someone and you're like, 'Can I trust this?'" laughs Eli in hindsight.
He did, and what followed was an excavation of the house's archives, rooted in Eli's year of birth: 1991 ("I'd never thought of that approach," notes Kim. "I liked that a lot"). That landed on the work of Gianfranco Ferré, whose work often exists in the shadows of John Galliano or Raf Simons, but Eli found a refreshing newness in the overlooked; in the outré, maximalist sensibility of the eighties aesthetic hangover which pervaded through the early 90s; in the wrongness of the Gianfranco-era down-padded suiting which became one of this collection's hallmarks, fabricated now from ocean-recycled polyester. There was a deliberate eccentricity to some of the pieces: to the trompe l'oeil photocopied ties worn with slouching suiting; to the graphic knits or gradiated tinseltown jumpers, but all executed with the exacting expertise of Dior couturiers. "I just love some of the fucked up mash-ups," Eli says. "And at Dior, there's such a rich history that even if you drew a white T-shirt and had them sew it, there's a hand to it which gives it an expertise and perfectionism."
Equally, Eli was besotted by the Dior licences: the affordable, mainstream appropriations of the Dior name which would see the likes of department store ties printed with the house logo and retailed with the halo of its history. "It's just so fucking wrong!" giggles Eli. (In fact, throughout the 80s, Dior operated the biggest dress shirt and tie market in the United States: pieces which would be sold in Macy's, or Bloomingdale's, but capitalised on the name rather than the craftsmanship of the brand). "My grandpa, who was just a working class guy, would have 'Christian Dior Monsieur' stuff," he continued. "And when I suggested doing couture versions of the licences, I think Kim liked the provocation of it. People always forget that Christian Dior was provocative; was mischievous; that a lot of what he made was 'wrong' for his time and created new territory. And that's Kim's speciality: seeking out something new."
That eclectic array of fascinations made for an assortment of pieces which, compiled, presented the perfect imago of seedy-yet-aspirational skater ease: a slouching mohair knit paired with a tailored trouser and the perfect skate shoe (Eli's friends have recently been wear-testing them through Venice; they've earned their seal of approval); silver blue shorts hand-embellished with tiny sea-shells and couture beading; a couture iteration of the ERL wave hoodie, slung over a shirt and tie; Jackie O pillboxes; luminous satin boxers peeking out beneath hot pink cords; sun-faded denims; a heavy baroque renditions of the saddlebag ("It felt very Rodeo Drive"); the Lady Dior Cannage quilting now applied to skate shoes. "There's something very thrift store about ERL and I liked the idea of doing that with Dior," says Eli. And to see the pieces compiled and worn by the likes of Jaden Smith, Kevin Abstract, and Kid Cudi in the front row, there was only one word to describe them: cool.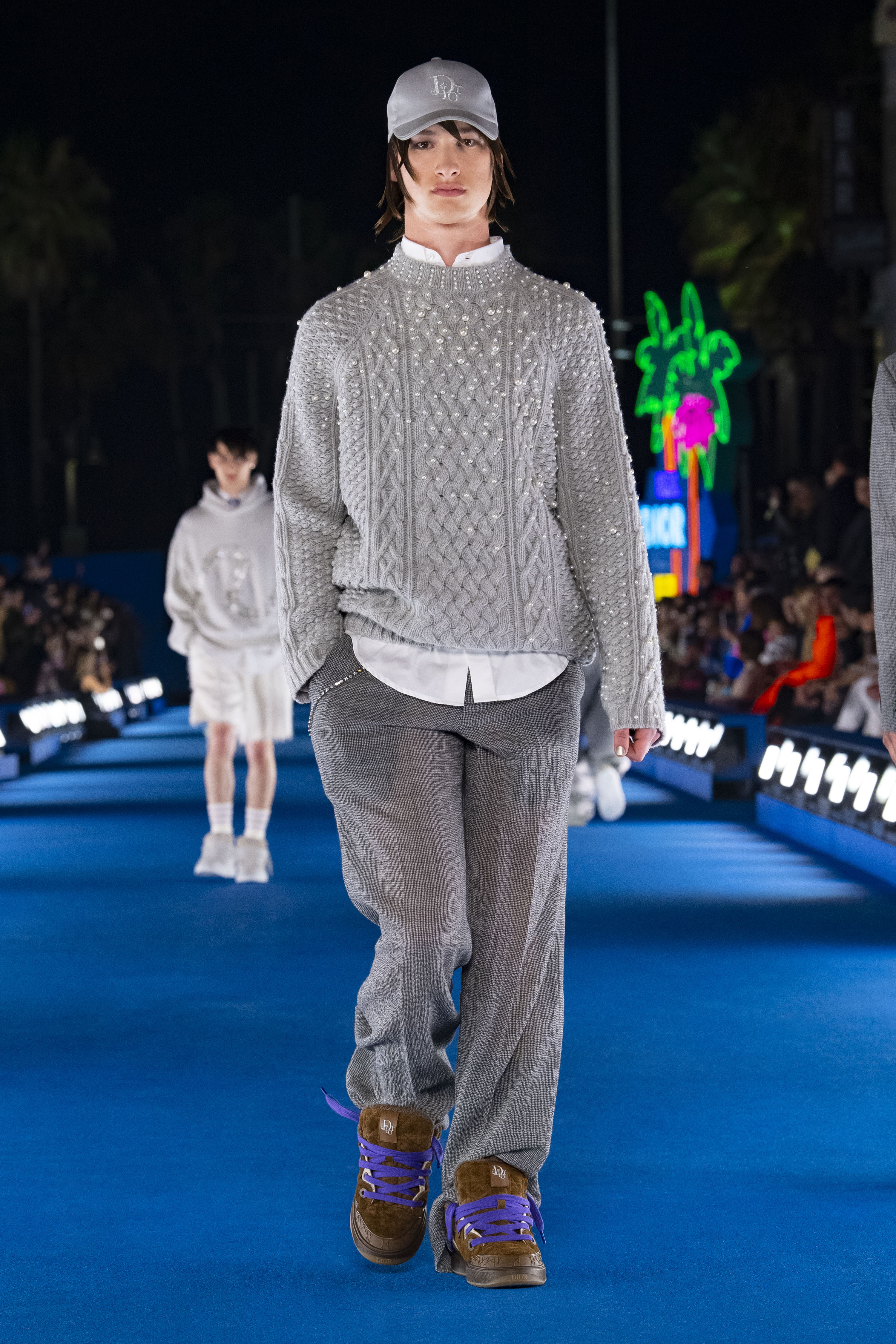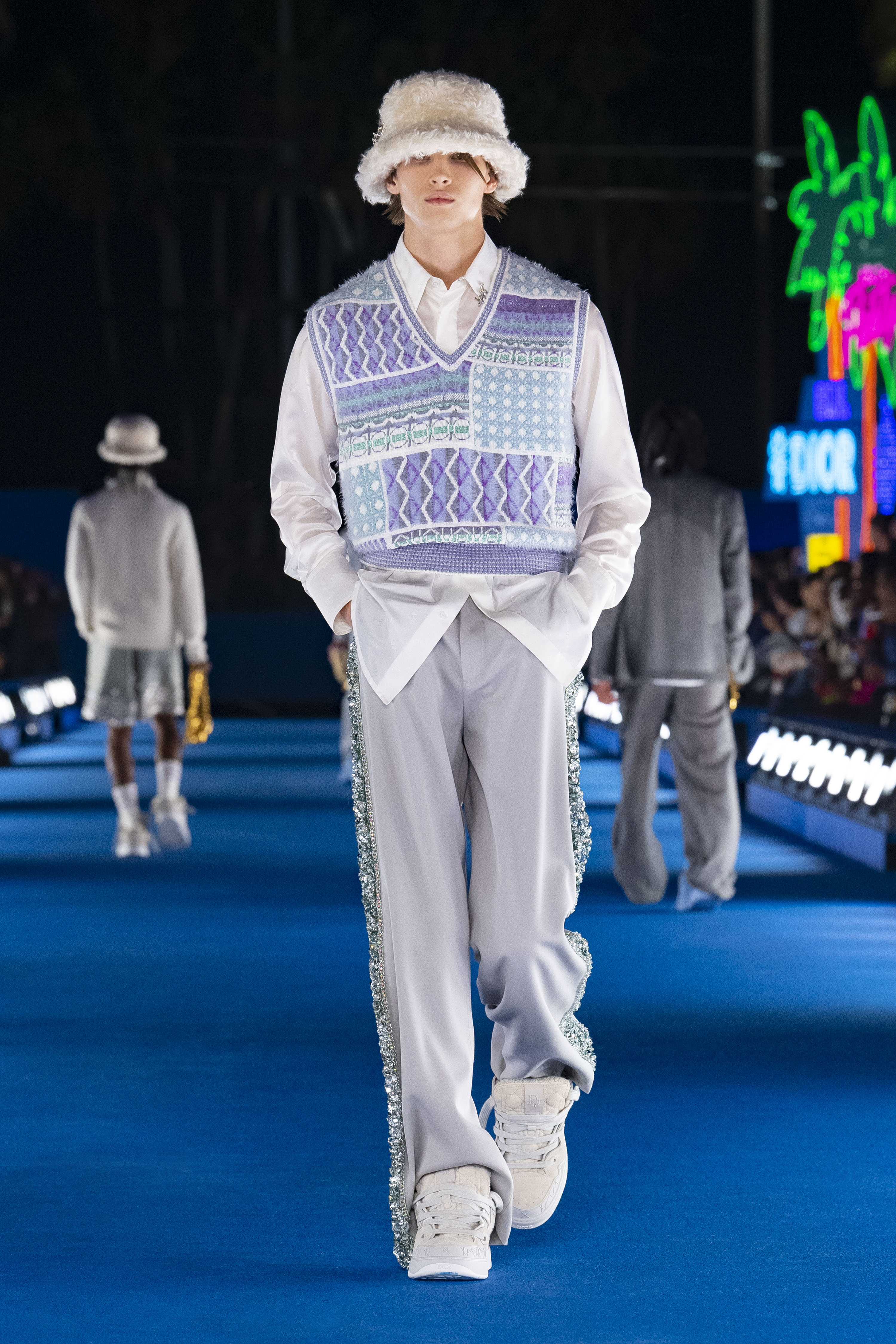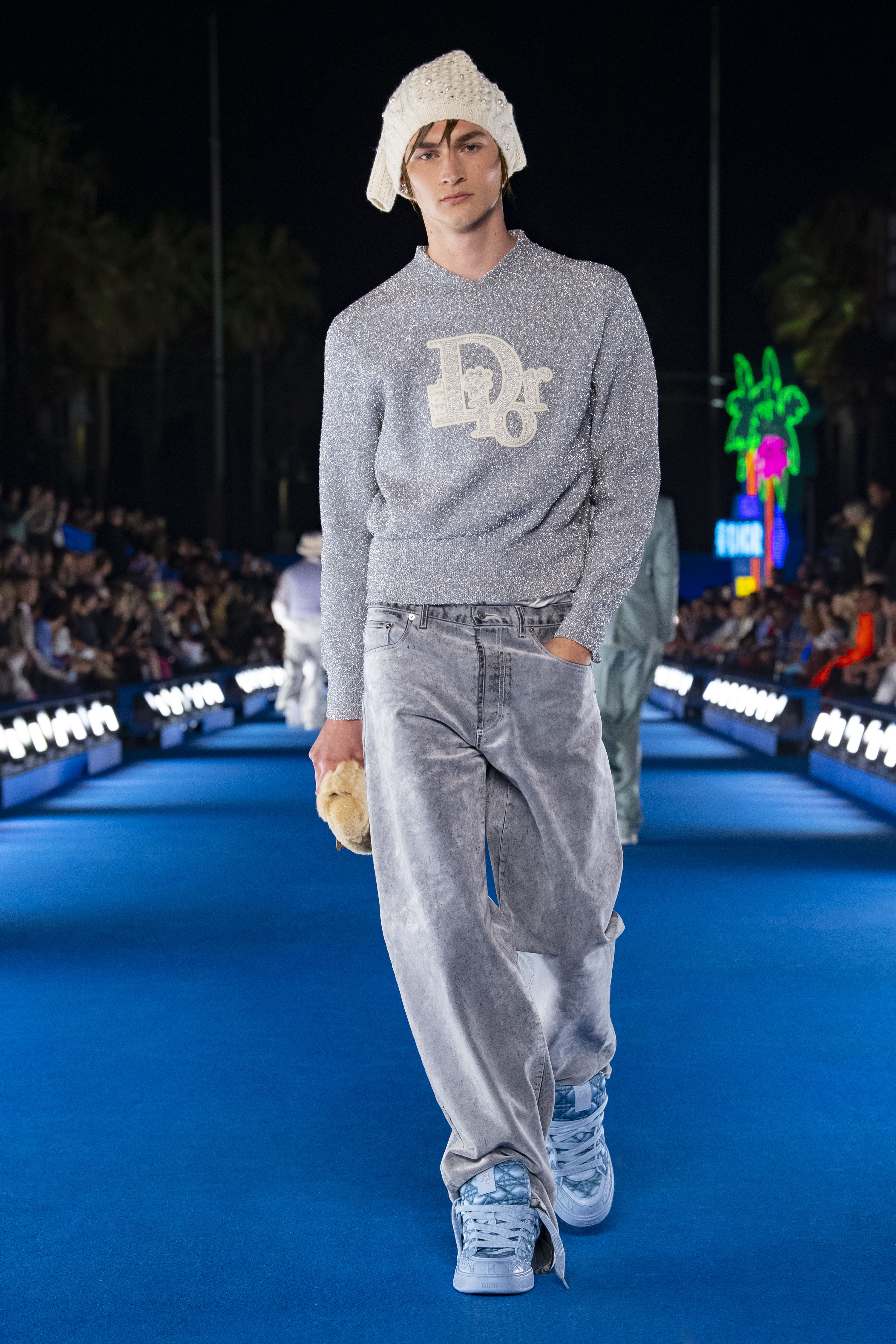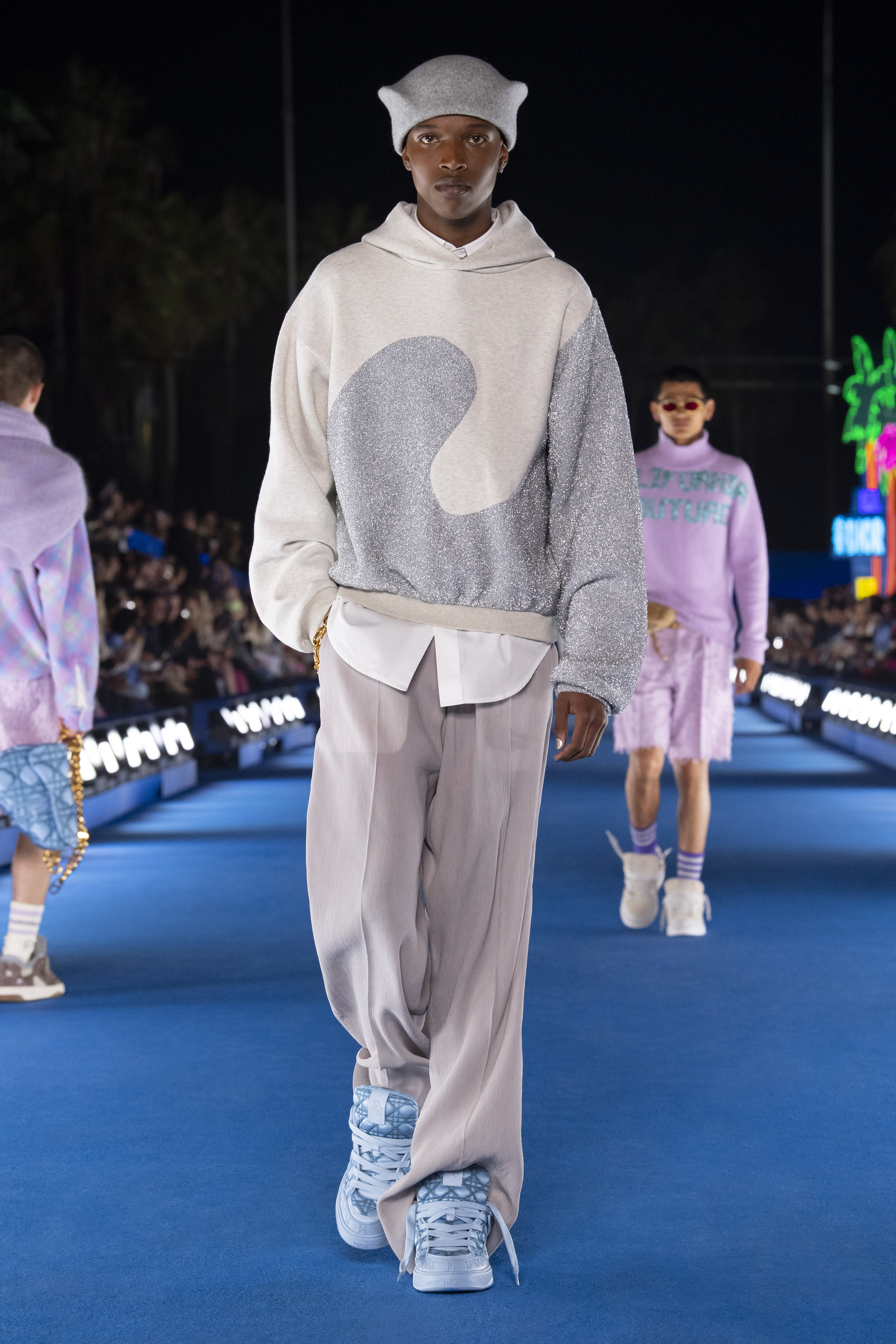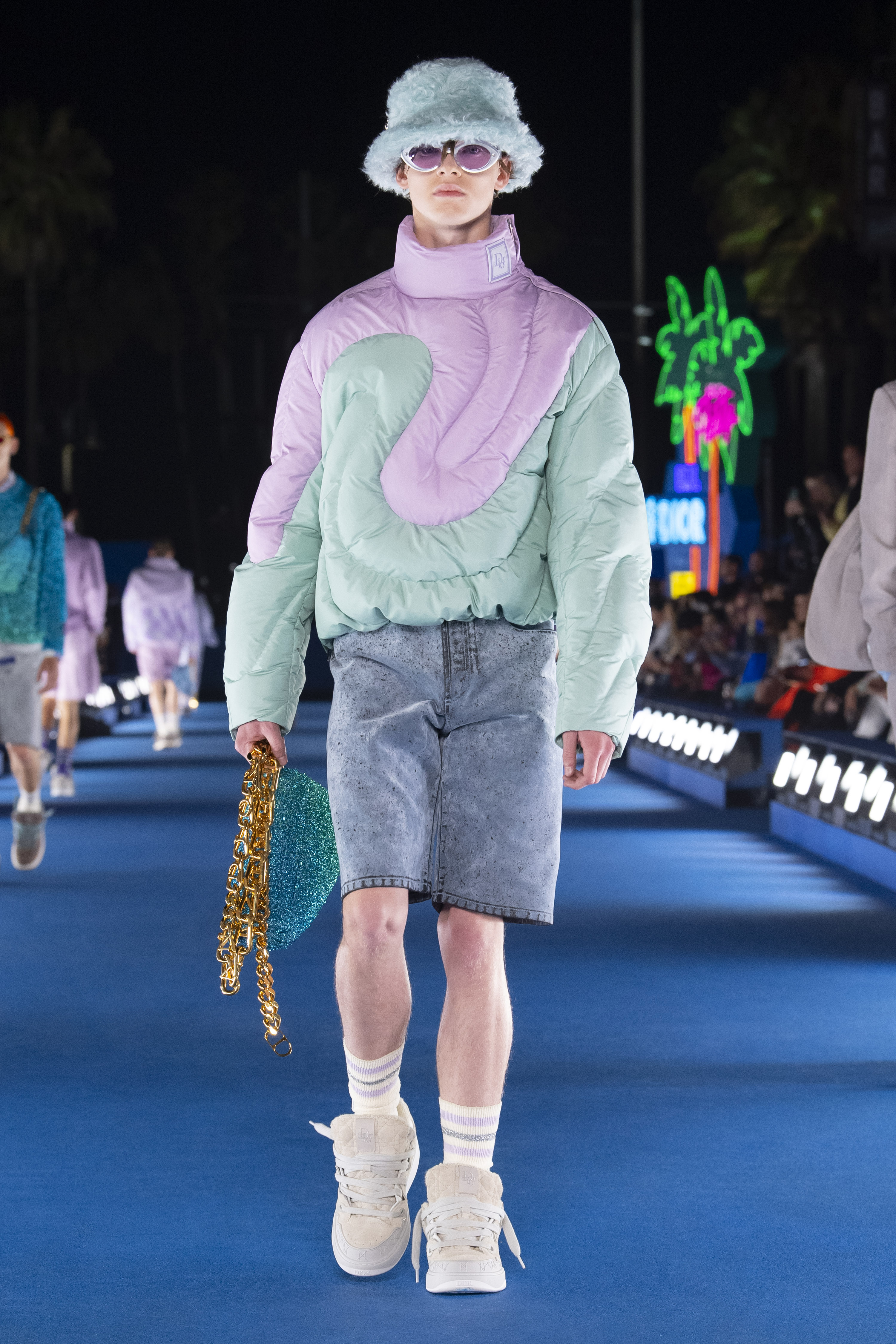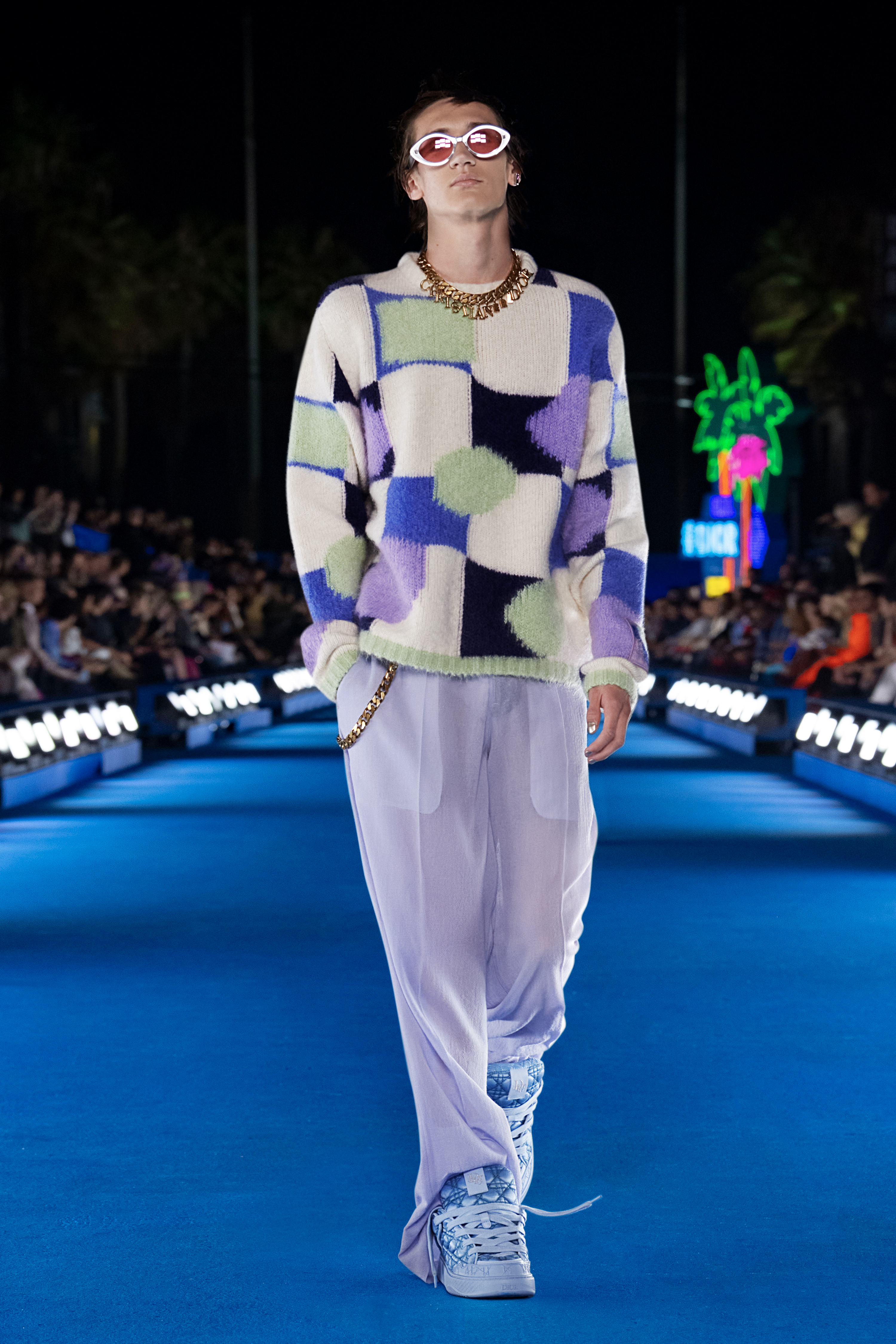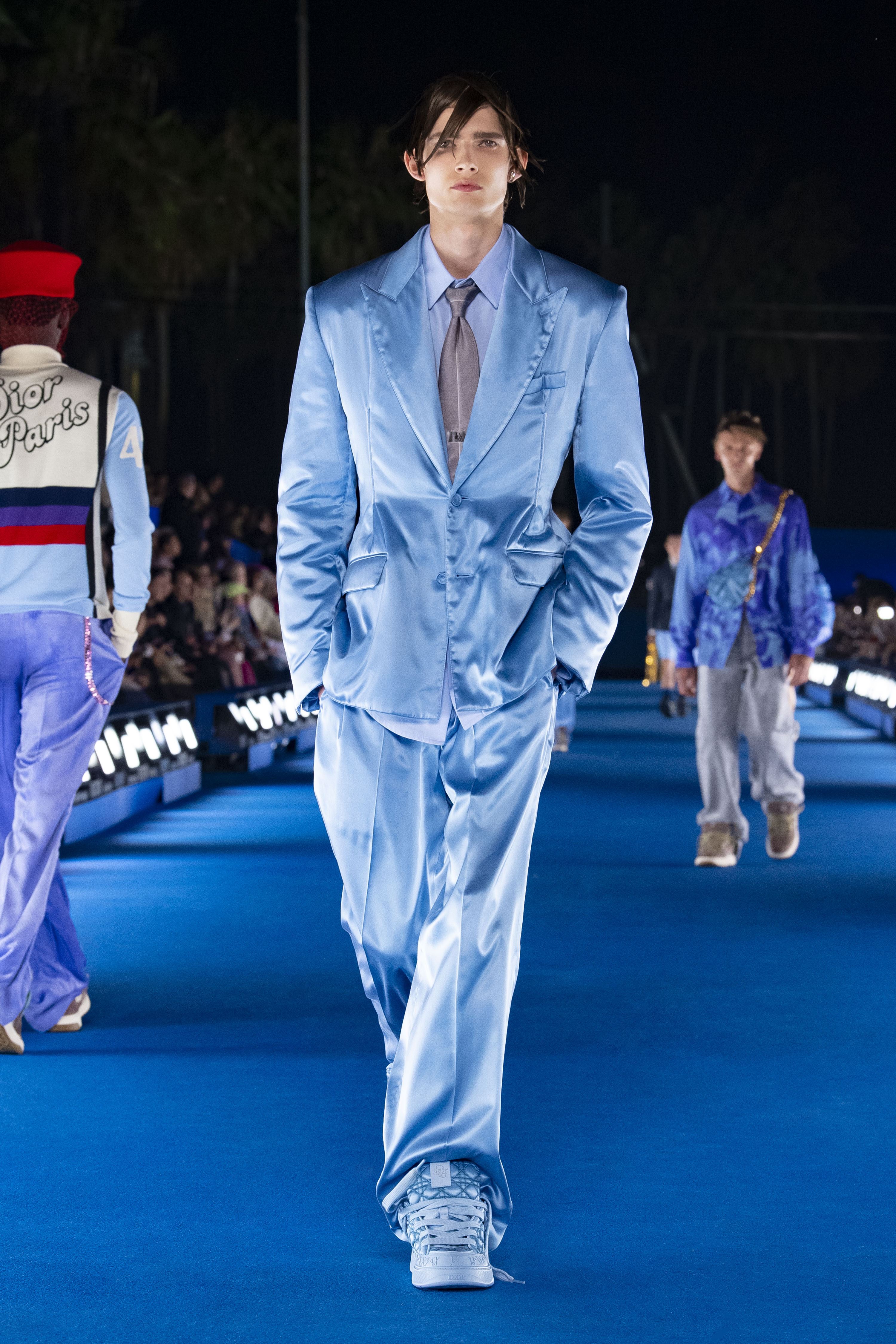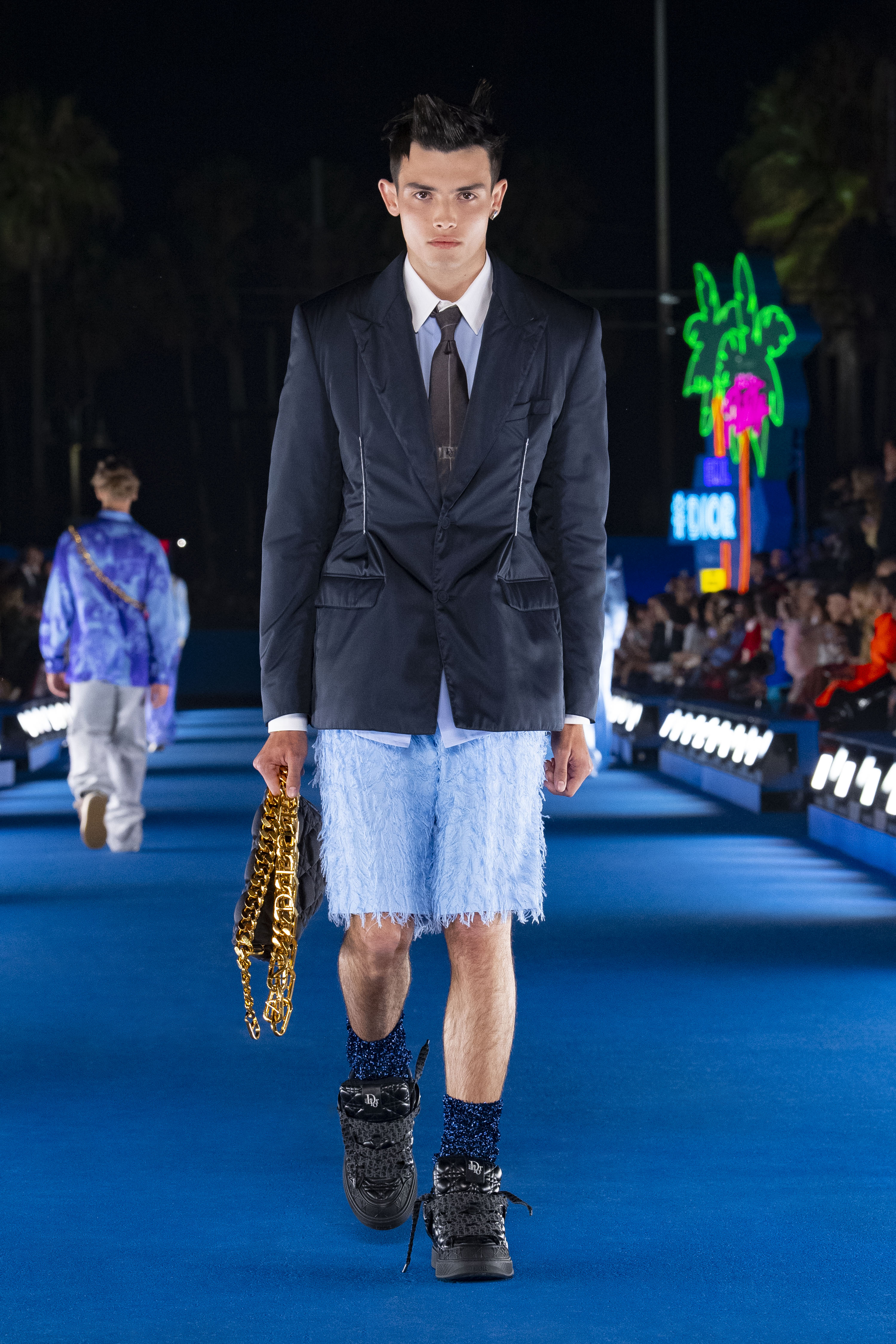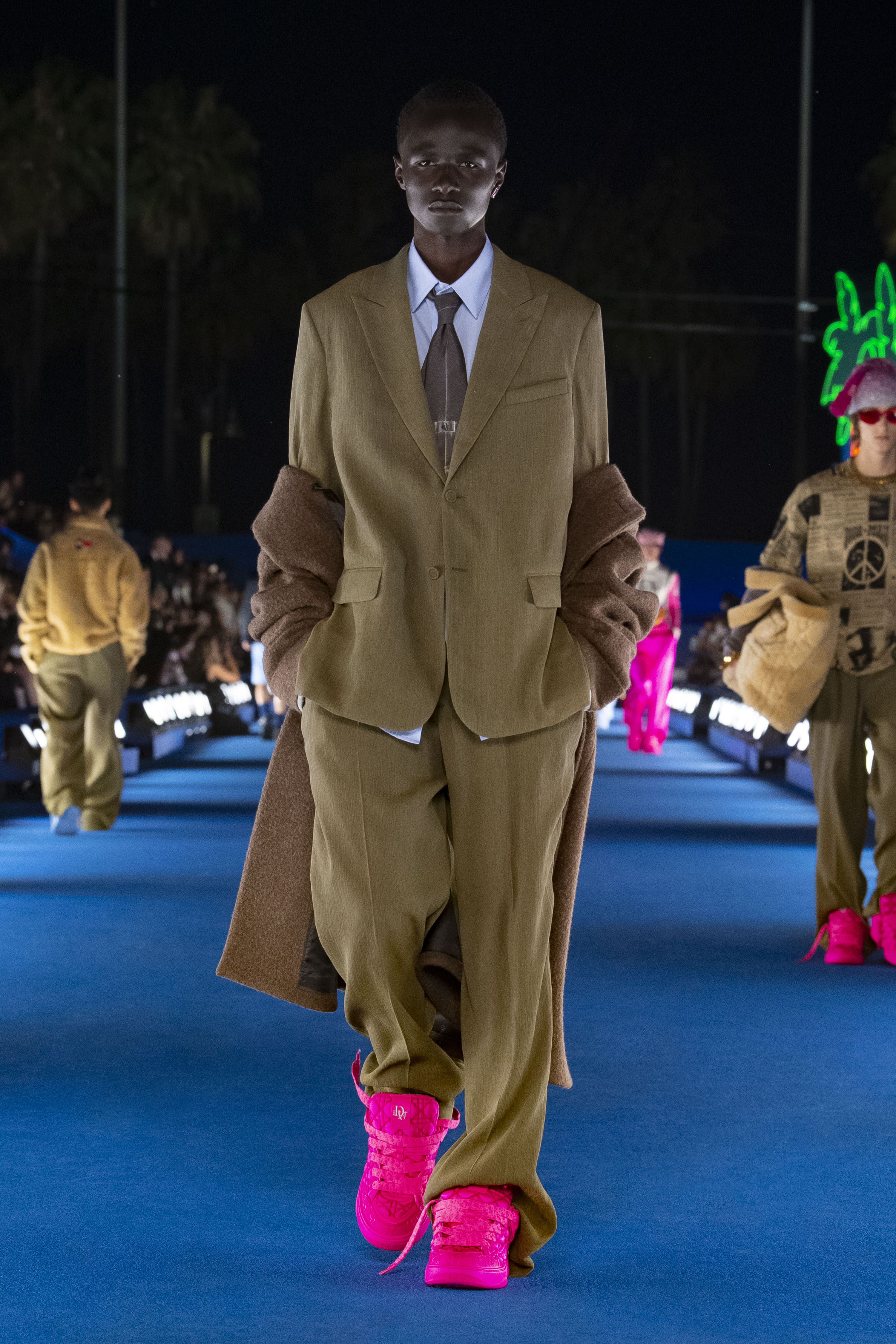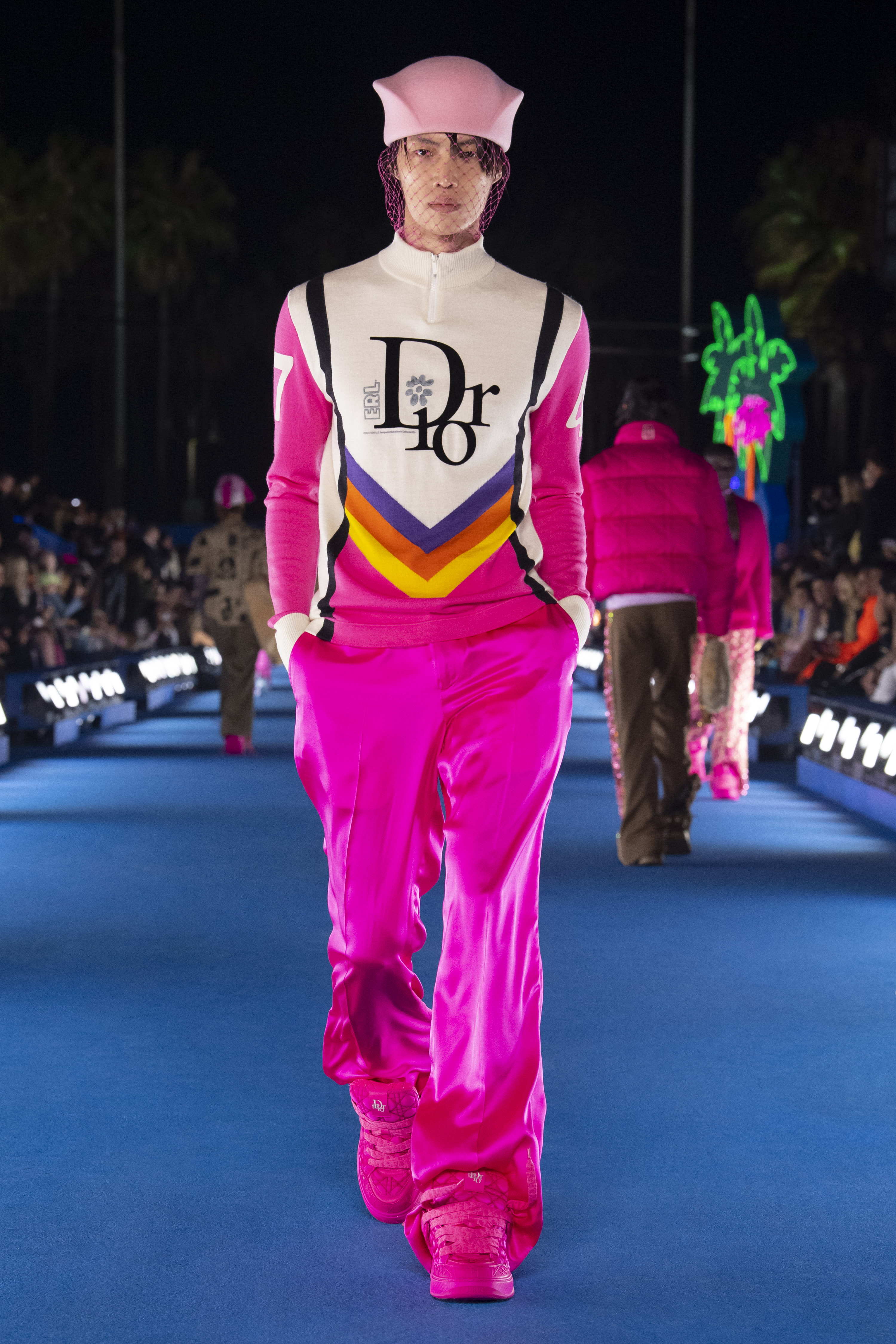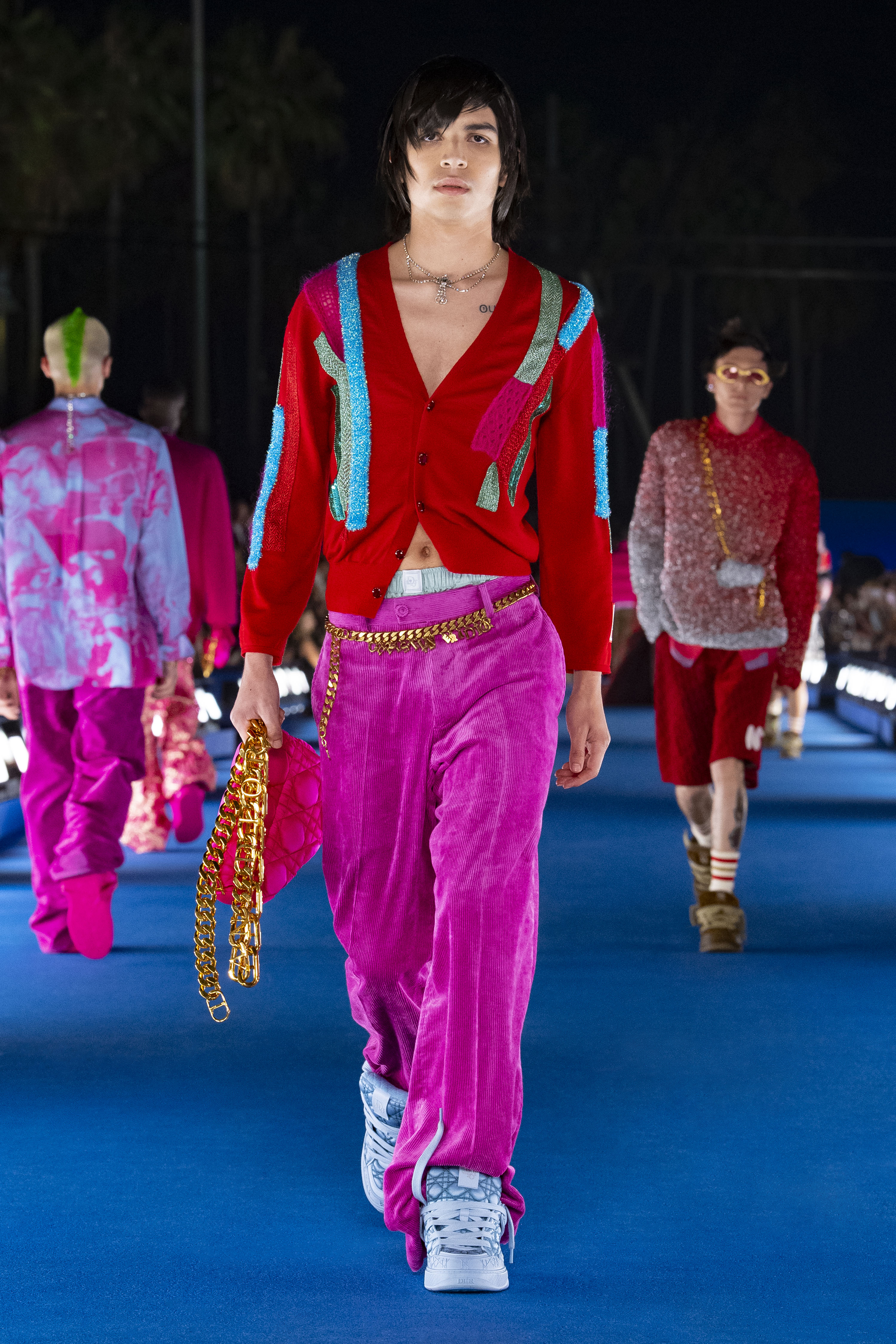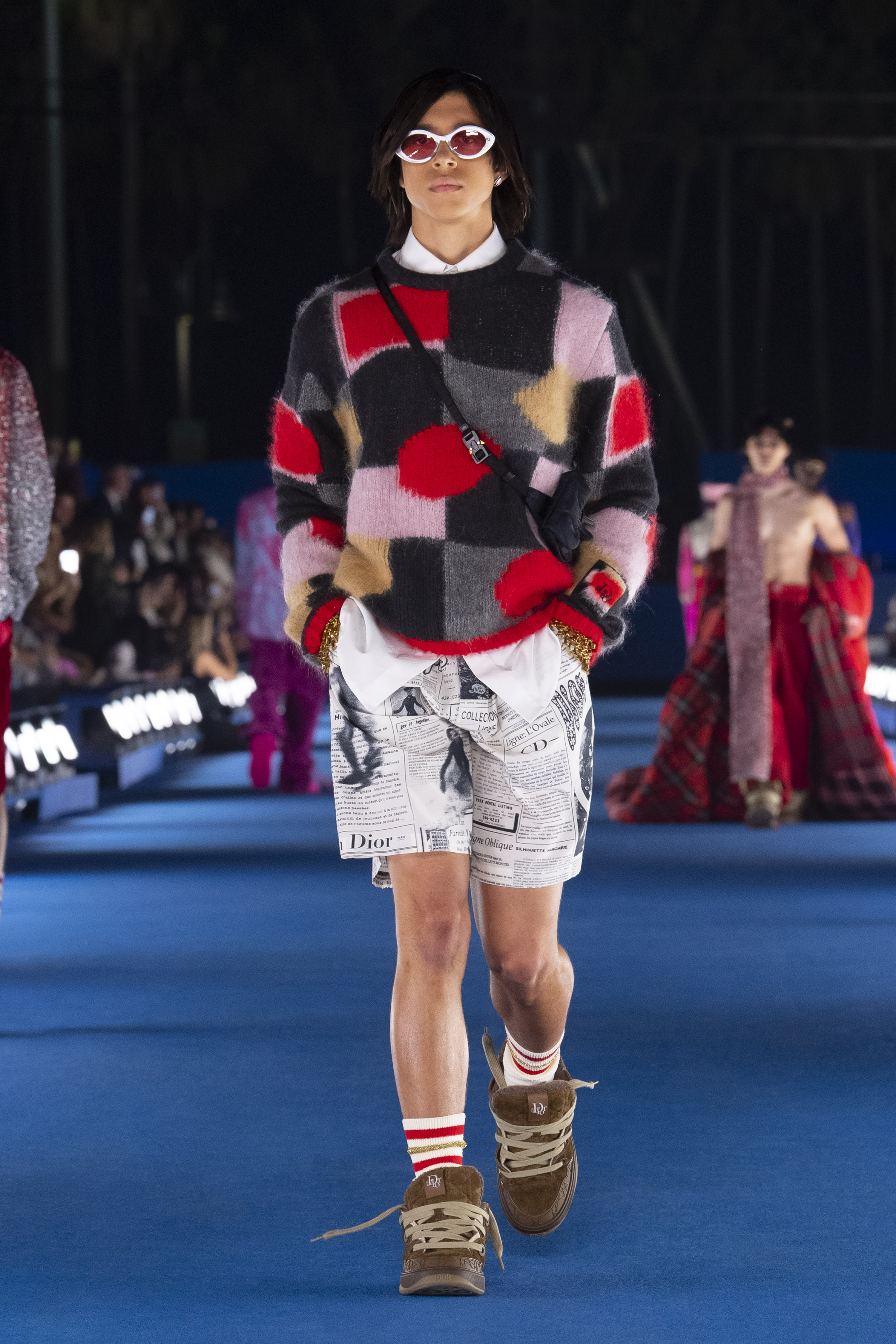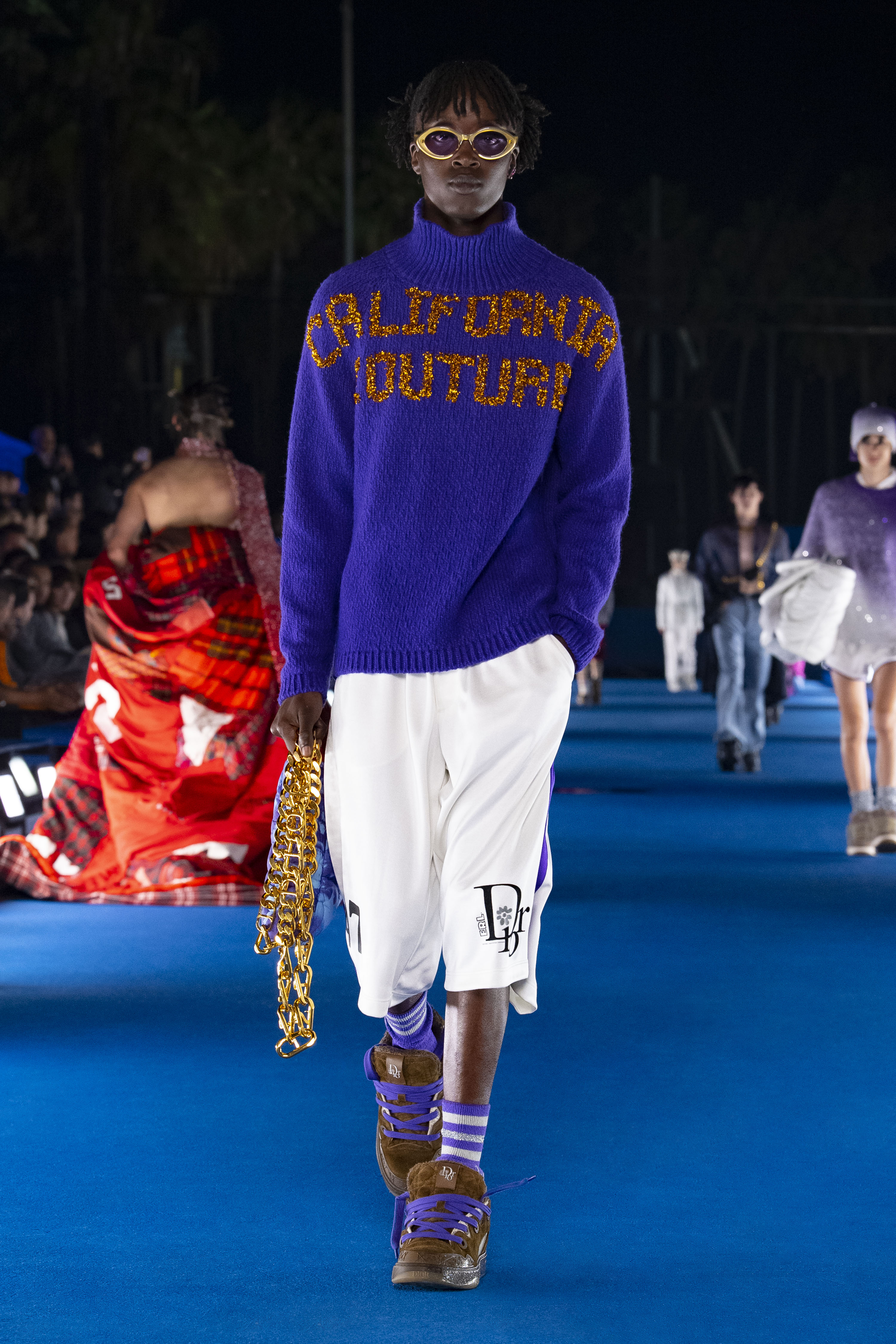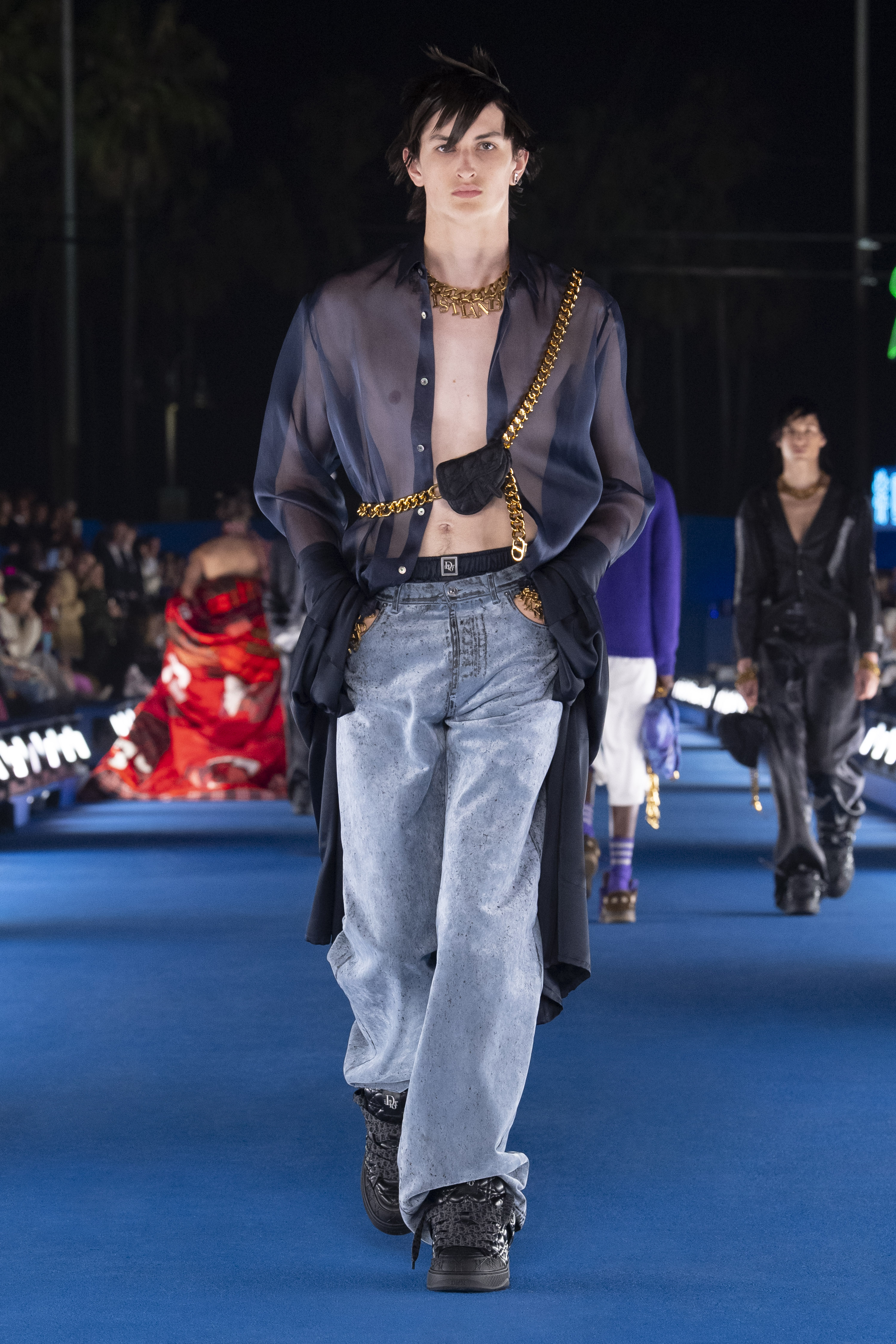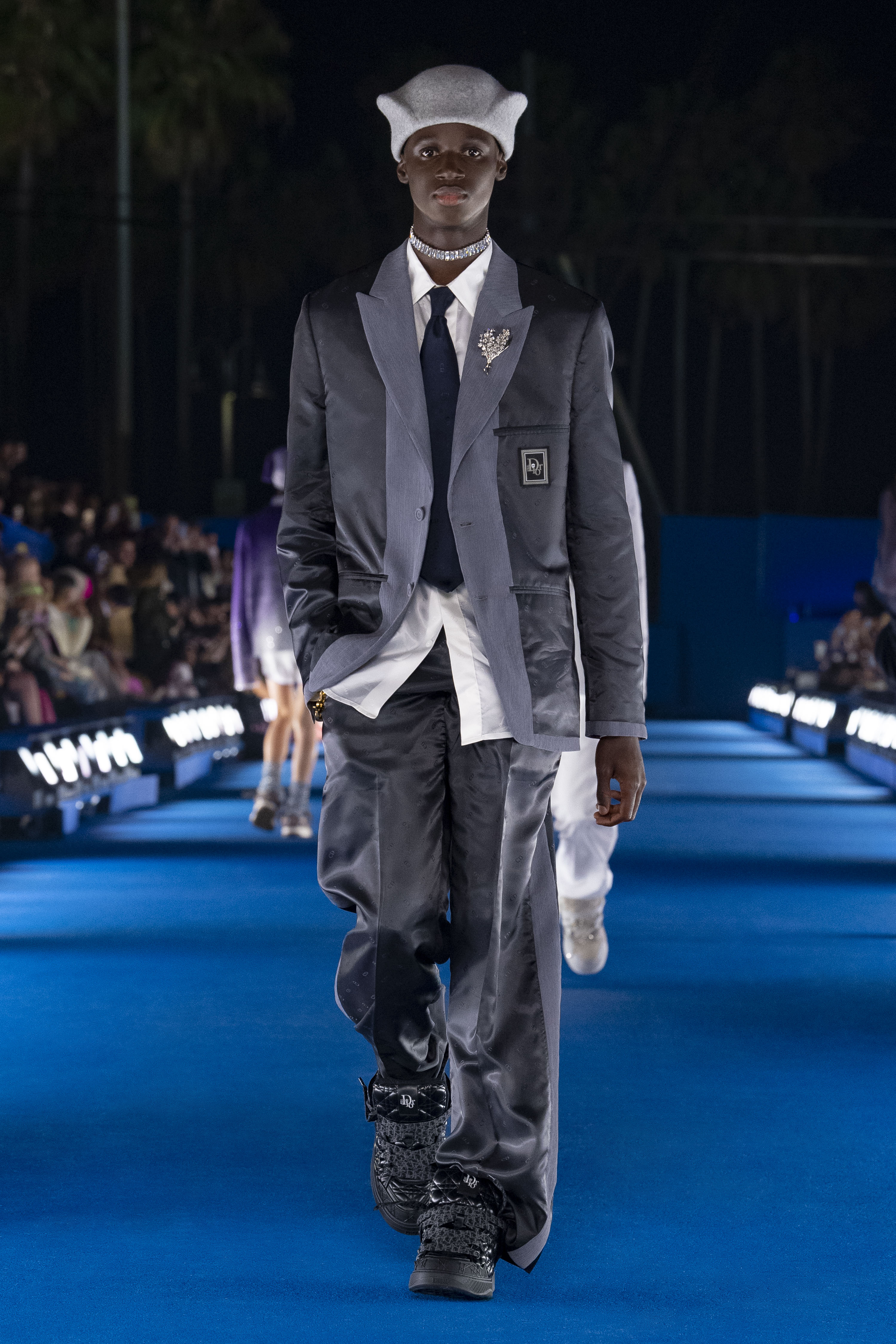 Tagged: