Image courtesy of MM6 Maison Margiela.Photo by Jeff Kravitz/FilmMagic for HBO. Image courtesy of Dior
From high class to high camp: why opera gloves are the latest it accessory
From the runways of Dior and Valentino to red carpet appearances from Kim Kardashian and Sydney Sweeney, bicep-grazing gloves are
Image courtesy of MM6 Maison Margiela.Photo by Jeff Kravitz/FilmMagic for HBO. Image courtesy of Dior
In previous centuries, opera gloves were more or less the preserve of heiresses and Edith Wharton protagonists. But, in recent years, as dress codes have been overturned, nothing short of a sartorial revolution has seen the full-sleeve mitts taken up by the masses. Indeed, while once considered elegant and elite, the opera glove — like most fashion trends pioneered by staid, rich people — has been redeployed on catwalks with a wink and a nudge. For an example, look no further than AW22, where the cladded the arms of models from Fendi to Versace and beyond, connoting not just classical glamour, but camp, whimsy and even a saucy splash of kink.
Of course, opera gloves are hardly anything new — they've been a fashion staple since the 17th century, after all, devised as a means of flaunting a woman's wealth and status. In the Victorian era, they took on a new role, shielding women's hands from the friction of manual labor. However dainty, the gloves were also used as protection from illness and germs for upper-class women, a barrier between them and the outside world — their reappearance after a global pandemic is starting to feel a lot less coincidental, right? — allowing a woman to have as much fun as she could without catching germs or feelings. Who can forget when Kim Kardashian wore blue gloves that echoed surgical gloves? It's an image rendered deep into our consciousness after two years of a pandemic.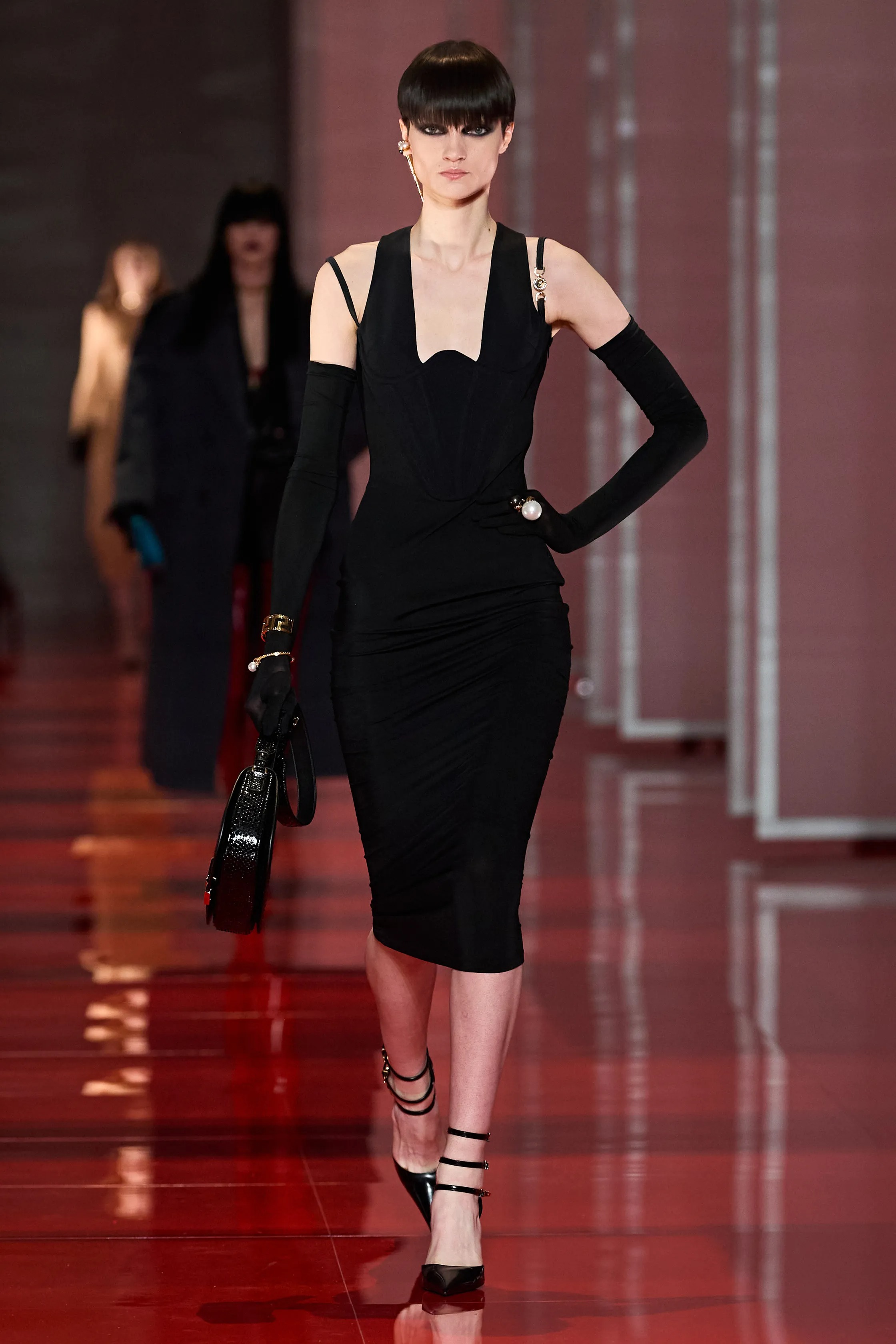 In more recent decades, they were eventually adopted with a fresh irreverence. Princess Diana wearing a godet-pleated flamenco dress with one red glove and one black glove to a ball in 1986? Now that's camp! And then there's Marilyn Monroe's musical number in the film Gentlemen Prefer Blondes, in which she suggestively gestures in fuschia opera gloves, forever cementing the association between the slinky gauntlets and steamy sensuality. In fact, opera gloves have had a long history as an accessory of choice for many sex workers on screen. Who can forget Audrey Hepburn in Breakfast at Tiffany's or Julia Roberts in Pretty Women? On the runway, that same sense of lust made itself felt in the latex opera gloves that Versace showed for SS22, which conveyed the dark, provocative energy of a dominatrix. Elsewhere, the black leather opera gloves in Valentino's most recent collection exuded the sexiness of Monroe with a BDSM edge, while a suit paired with a red leather gauntlet at Saint Laurent SS22 was both sensual and mysterious.
The appearance of opera gloves on recent runways isn't all about sex, though. It's also a subversion of the pompousness and snobbery that has been associated with the opera glove. MM6 Maison Margiela presented theirs in same colour as Marigold washing gloves, striking an audacious contrast – gloves meant for glamorous occasions being juxtaposed with the mundanity of household chores. And at Dior, a house widely revered for the delicate, at-times-prim femininity of their designs, Maria Grazia Chiuri looked to the brashness of biker culture, pairing floor length taffeta gowns with opera-length biker gloves.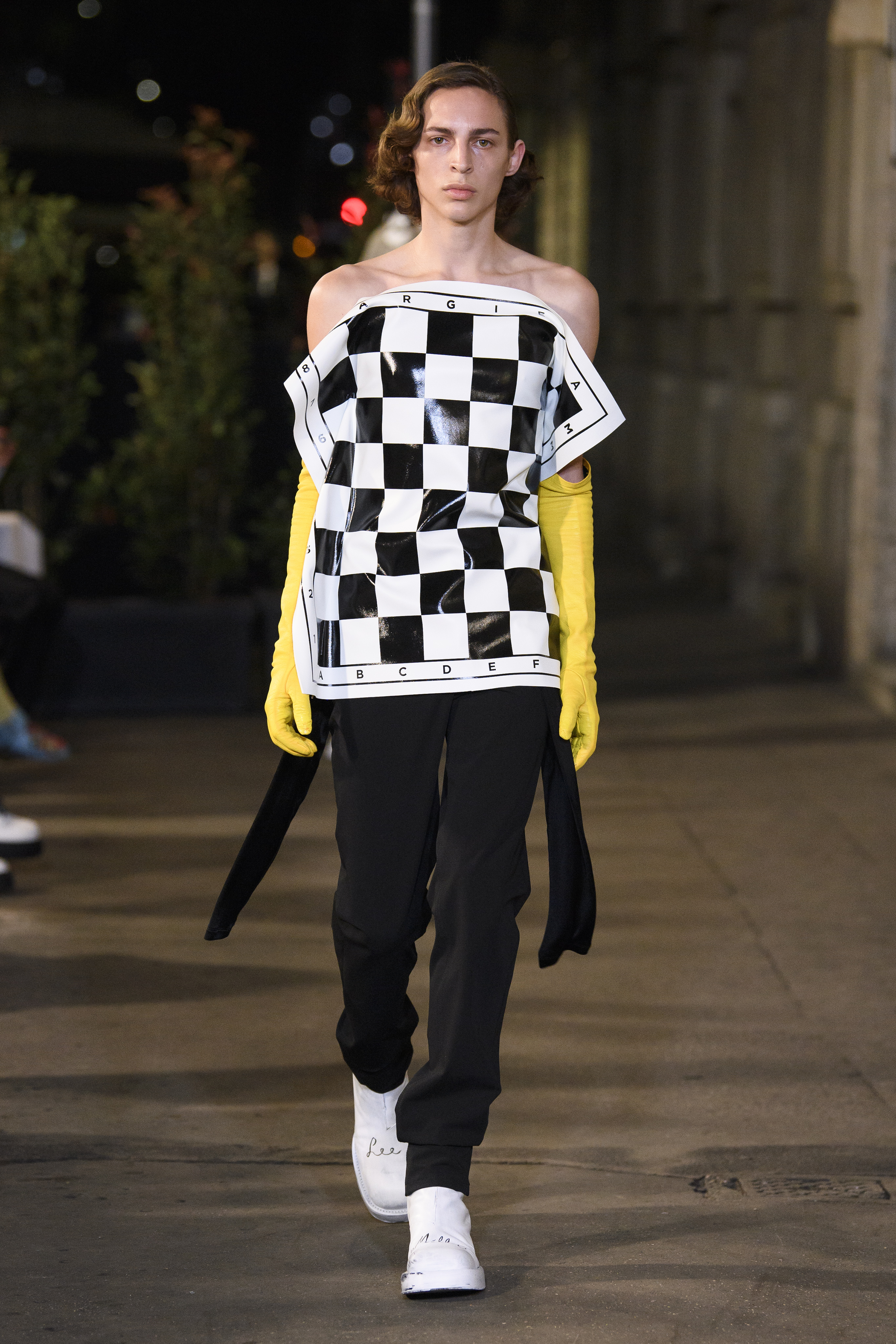 Opera gloves haven't just been making their mark on runways, however. On red carpets, a growing coterie of A-listers having been donning them, almost as if to tap into a spirit of vintage pin-up sensuality. Sydney Sweeney looked movie-star stunning in a Miu Miu skirt and white opera gloves at the Euphoria season 2 premiere — a left-field choice from a house that's currently best known for the emboldened sexiness of its viral cropped twinsets — chanelling a nostalgic Old Hollywood glamour. And then there's Oliva Rodrigo, who wore lavender tulle Versace opera gloves to this year's Met Gala, proving that opera gloves are no longer reserved for shaking dukes' hands, but can also be worn to draft break-up texts.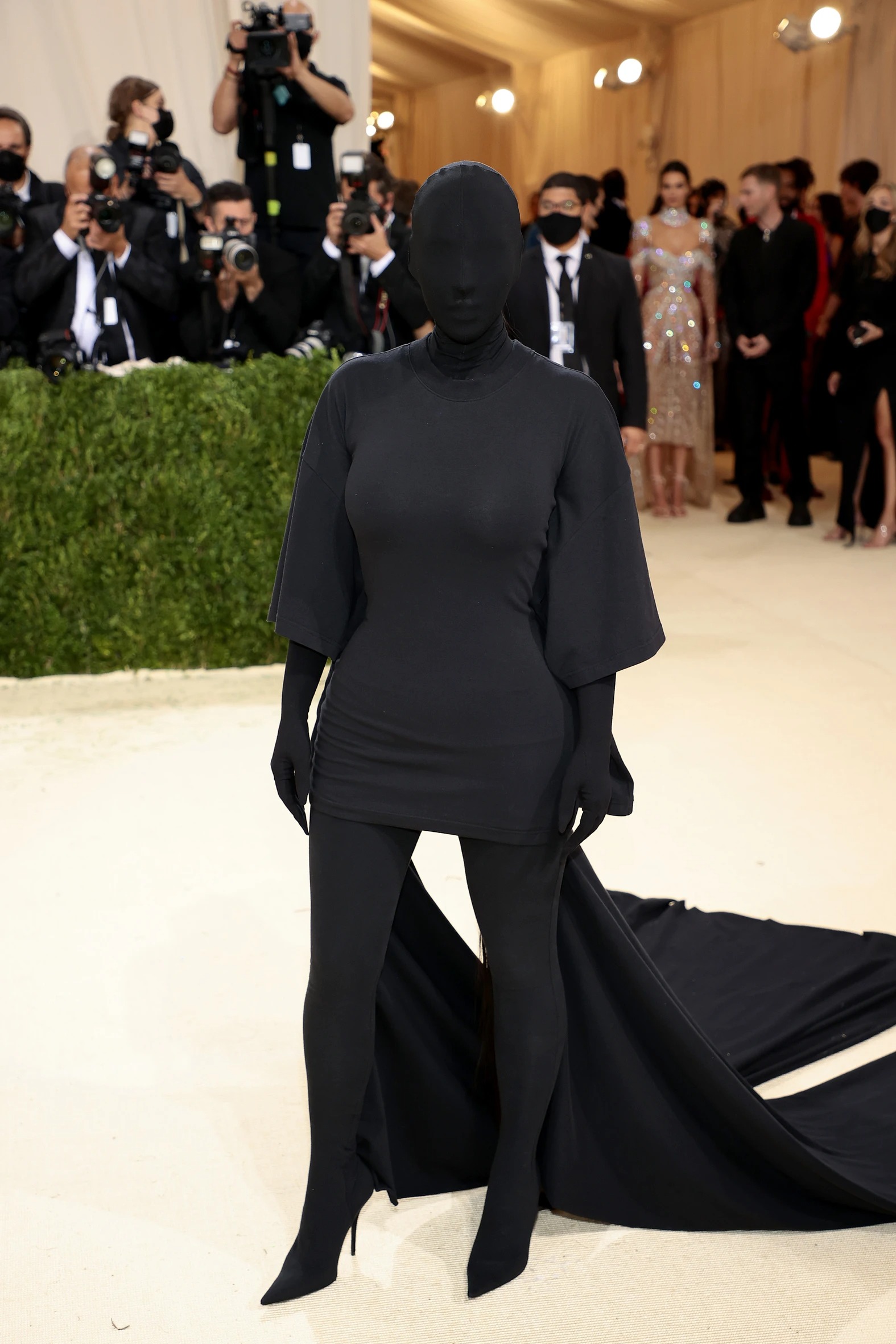 Kim Kardashian — a fashion north star for years — is also a longstanding fan of an opera glove. She sported a chocolate leather pair in the campaign for SKIMS x Fendi collaboration, and head-to-toe looks she's recently sported by Balmain and Balenciaga have had them built into her (literal) head-to-toe bodysuits, putting a modern spin on the time-honoured accessory, and giving her a protected and mystifying look. Ariana Grande has been known to accessorise with opera gloves, most notably pairing her three 2020 Grammy red carpet dresses with opera gloves. It's a look that encapsulates femininity like no other, with inspirations as far-reaching as Jessica Rabbit to Queen Elizabeth.
Indeed, living in the age of the main character as we are, the prospect of pulling on a pair of gloves up to your biceps and running about like an Edith Wharton protagonists is an attractive one. While they may once have exclusively suggested the stiff, upper-tier social standing of their wearer, however, they now, like most fashion items, appeal to a much broader audience. It could, of course, be argued that the collective co-opting of such an antiquated accessory speaks to a desire to cling to tradition in the face of an uncertain future. While that may be true, it feels like there's a simpler reason behind it all. Doesn't it just feel soothing to succumb to glamour, to treat each occasion like a debutante's ball? After all, Marilyn Monroe is so seductive in opera gloves that it's easy to forget she's singing about not making rent.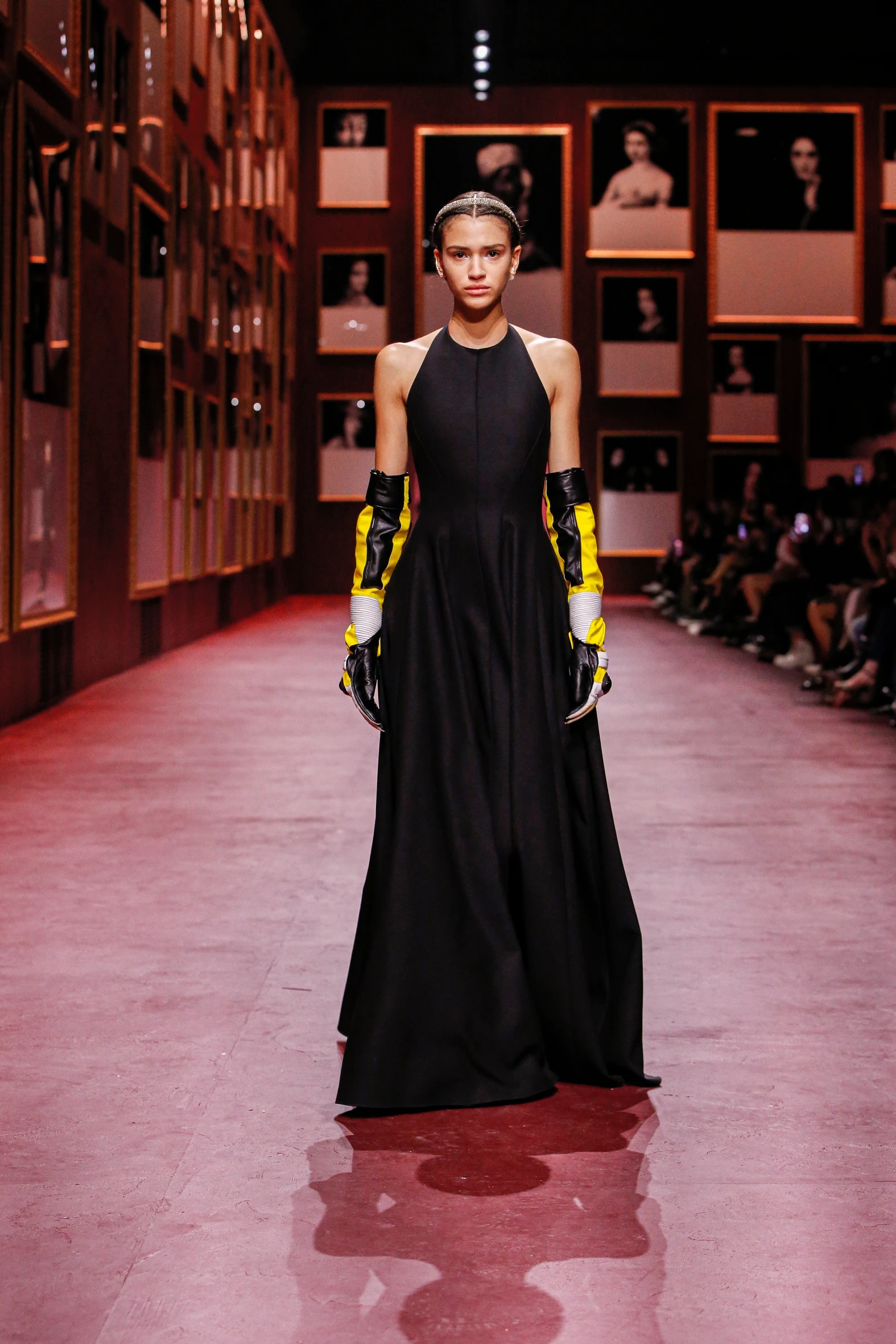 Follow i-D on Instagram and TikTok for more fashion.