Why it's time to revisit the style impact of Crossroads
The Britney Spears-starring road trip movie was an underrated staple of y2k culture. 20 years later, it's become a Gen Z fashion Bible.
The year is 2002 and Britney Spears, indisputable y2k pop princess, is at the height of her powers. Having performed at the MTV VMAs wearing a snake (you know the one) and dropped Britney, her third album, just a few months prior, she is on top of the world — and primed for a risky career pivot. Ever the self-starter, Brit created the concept for her film debut together with her team, and got Bridgerton creator and TV drama maestro Shonda Rhimes to sign onto developing what would later become Crossroads, a coming-of-age road movie about three spunky teen girls and the larger-than-life friendship between them.
Unfortunately for Britney, the (largely male) critics were far from kind, leaving her film with a Rotten Tomatoes ranking of 14%. In his insanely harsh review for the New York Times, Stephen Holden wrote: "Ms. Spears's style of acting is exactly what you would expect from this highly disciplined performer groomed from early childhood to be an ingratiating human entertainment machine." Way to be a dick, Stephen.
Two decades later, many are watching the film from a very different perspective, following the star's highly public battle to free herself from her father's unjust and abusive conservatorship. Younger audiences are reclaiming the movie on platforms like TikTok, where they share throwback scenes and reflect on the fashion of the film's premiere. Even @velvetcoke, the self-described "Tom Ford of Instagram" (a quintessential 2000s nostalgia account) recently took to their public stories to praise Britney's style from that era.
In Crossroads, each of the three teen protagonists had their own distinct 00s fashion niche. In the film, Zoë Saldana plays Kit, a prom queen archetype whose ultra-coordinated outfits reflect her bright and bubbly personality. She embodies y2k femme, favouring tube tops, large hoop earrings and the colour pink; with a clear soft spot for blue eyeshadow. Taryn Manning's laid-back character, Mimi, is basically Kit's stylistic opposite, sporting an enviable range of graphic tees and a variety of chunky statement jewellery, most often seen with her hair tied back with a bandana. Finally, Britney's sweet-as-sugar protagonist Lucy is the fashionable middle ground between her friends. Her makeup is minimalist and natural, and she frequently opts for floral prints and pastel palettes, along with college tees, bucket hats and denim. So much denim.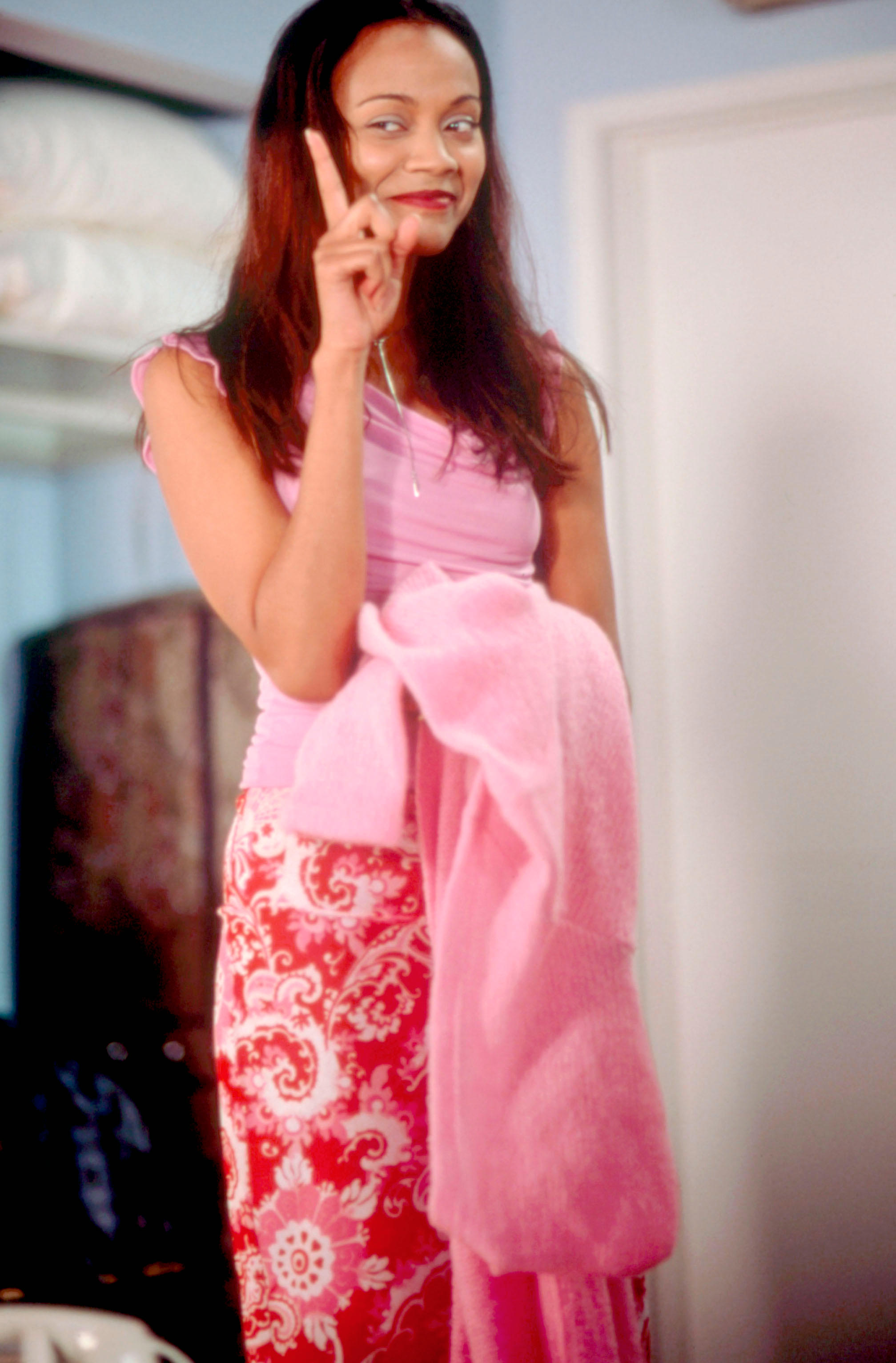 When 18-year-old Joyci Safdiah first heard that her favourite 2000s pop idol had starred in a relatively underground road movie, she felt a strong sense of duty to watch it that very moment. "It was like — hold on, I need to see this immediately!" The fashion in the film instantly jumped out to her: "I think the thing that really caught my eye was a scene at the beginning, where she's dancing in her underwear to "Open Your Heart" by Madonna, with a cowboy hat and a little pink tank top. She's a normal girl, but she makes it look so much better than everyone else doing it."
Eating ice cream and energetically lip syncing into a spoon, Lucy performs at the altar of a giant poster of Madge hanging above her bed. Her outfit here speaks stylistically to one of the most prominent themes in the movie: the slowly narrowing divide between adolescence and adulthood, something explored in Britney's 2001 Max Martin hit, "I'm Not a Girl, Not Yet a Woman", which she sings later in the film. The cowboy hat, a coming-of-age movie staple at the time thanks to Coyote Ugly, is a cool and carefree accessory that nods to a hidden wild side.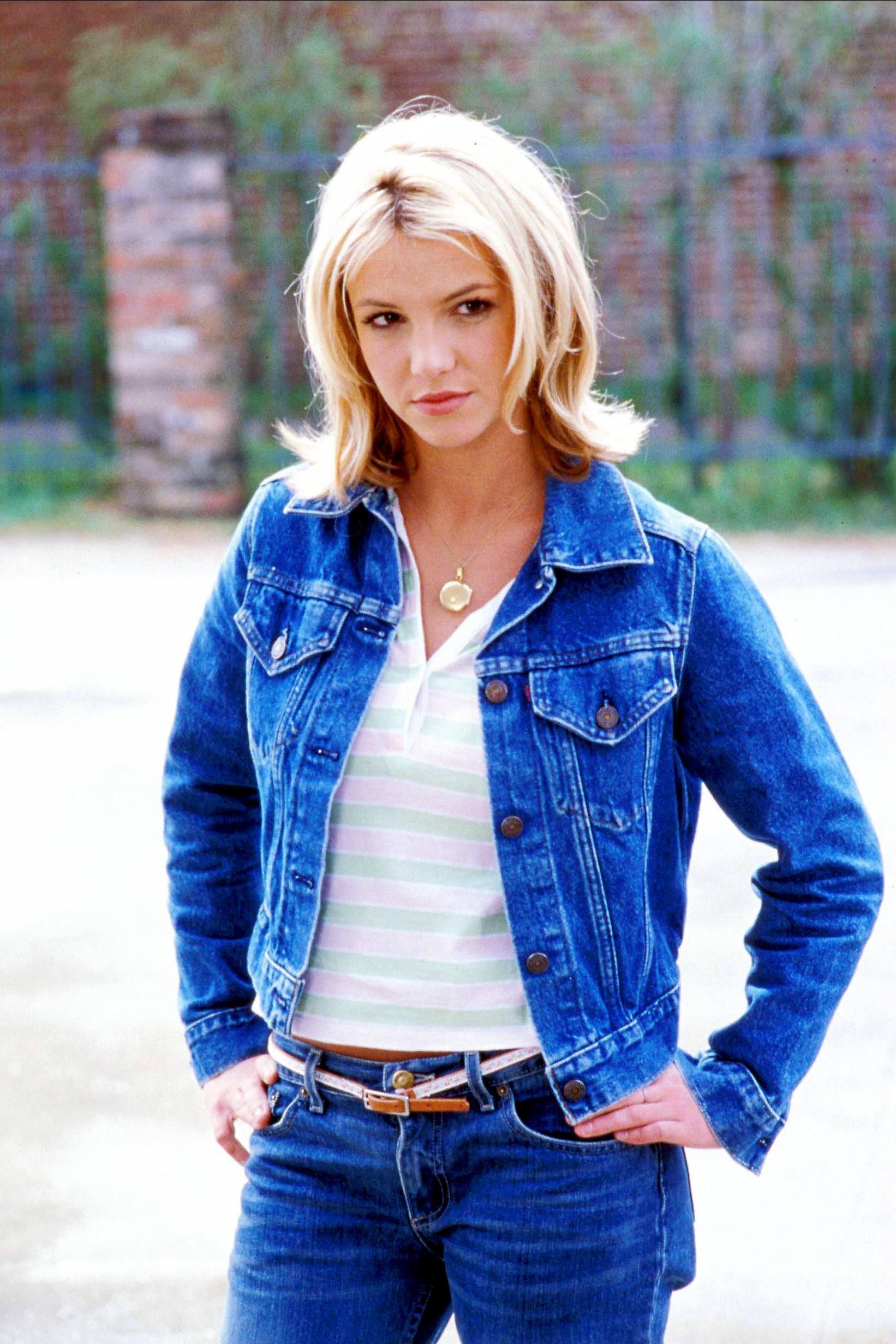 What most excites London-based Crossroads fan Nina Benjamin, is that the film's trends — including low-rise jeans and graphic baby tees — are beginning to thrive again in 2022. The 18-year-old notes that platforms like Depop have encouraged the resurgence of Crossroads-style items, especially among those in her demographic: "People are going through their parents' old clothes from the 90s and 2000s and selling them: a lot of mini-skirts, a lot of denim and low-rise trousers." The forgotten fits of the early aughts are finding new homes.
In a similarly sustainable vein, it's one of the film's more DIY looks that has truly captured the Gen Z imagination. During one of the film's standout moments, Britney performs a cover of Joan Jett's "I Love Rock n Roll" — real heads know that this was also released as a single on Britney (2001) — in a black, cropped biker top embellished with silver square studs, a matching belt, and frayed, hip-skimming denim shorts. The word "FREEDOM" is emblazoned across her chest in bold, gothic lettering, cut through by a clearly self-administered V-neck. Both Joyci and Nina cite Brit's outfit here as a primary Crossroads style inspiration. "It was so different from anything else she wore in the whole movie. I was like, 'Okay, that's hot'." Joyci says. "It was edgy, while still being cute and feminine."
Nina thinks the current pull of that particular look has something to do with the Gen Z urge to repurpose old clothes. "I think, at the time [fans of the outfit in the 2000s] weren't thinking, 'Oh, this is environmentally friendly,'" she says of the highly-customised look. "They were probably just thinking, 'This looks cool, and it's a cheap way to have trendy clothes.'" Her generation, on the other hand, are "leaning into a thing of anti-fast fashion".
She also points to the #FreeBritney movement as a key factor in the film's recent renaissance: "A lot of people are just now catching up on Britney Spears and realising how much of a fashion icon she is." For those of us who haven't been living under a rock for the past 20 years, it's a welcome acknowledgement that Britney has indeed always been that bitch. And perhaps a cautionary tale too, that not all of us can pull off a casual cowboy hat quite like she can. But damn it, we'll try.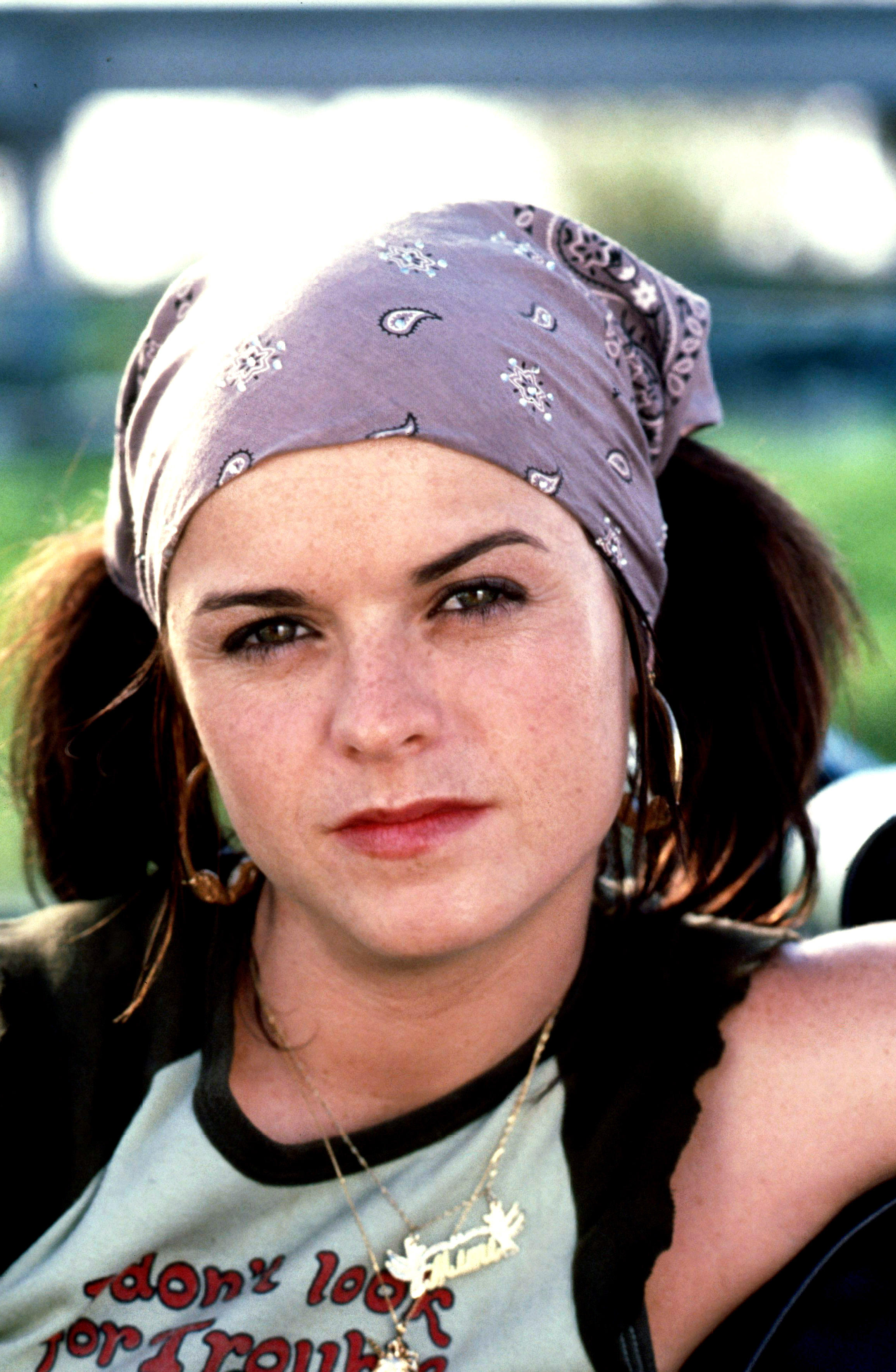 Tagged: