Meet Chloe Cherry, the adult film actress turned Euphoria star
The new star of Euphoria discusses her nuanced path to Hollywood, and why her past life in porn was the 'ultimate crash course' in acting.
Photography Zach Sokol
Chloe Cherry has a damn good speaking voice. If you were to ask her fans and simps, they'd describe her as the "throat GOAT," but it's those vocal chords that leave a memorable first impression. The 24-year-old actress and adult film star has a mellifluous delivery and a low, sonorous timbre. It can make a conversation with her quickly feel a little stoner-y, a little silly and a teensy bit theatrical. These qualities are a natural fit for Euphoria, where Chloe has a recurring role as Faye, a shit-talking heroin user who's introduction may very well lead Rue further down the wrong path.
Though it wouldn't be fair to call her character "funny" — Faye is more like a trainwreck you can't look away from — Chloe has an infectious sense of humour both on-screen and off. "If you are funny, you have funny eyes," Philippe Gaulier, the infamous French professor of clowning, said. But a God-given funny voice can be just as magnetic. Look no further than the careers of Kristen Schaal or H. Jon Benjamin for proof.
In Euphoria's season two premiere, Chloe's voice shines in her very first scene. Her character Faye is in the back of a car with Rue, waiting outside a drug deal. Rue recounts being left at a train station by Jules, to which Faye responds, "She left you at a fucking train station?" Despite echoing the dialogue, she delivers an aural suckerpunch that was even replayed in the final moments of the recap montage prior to episode two.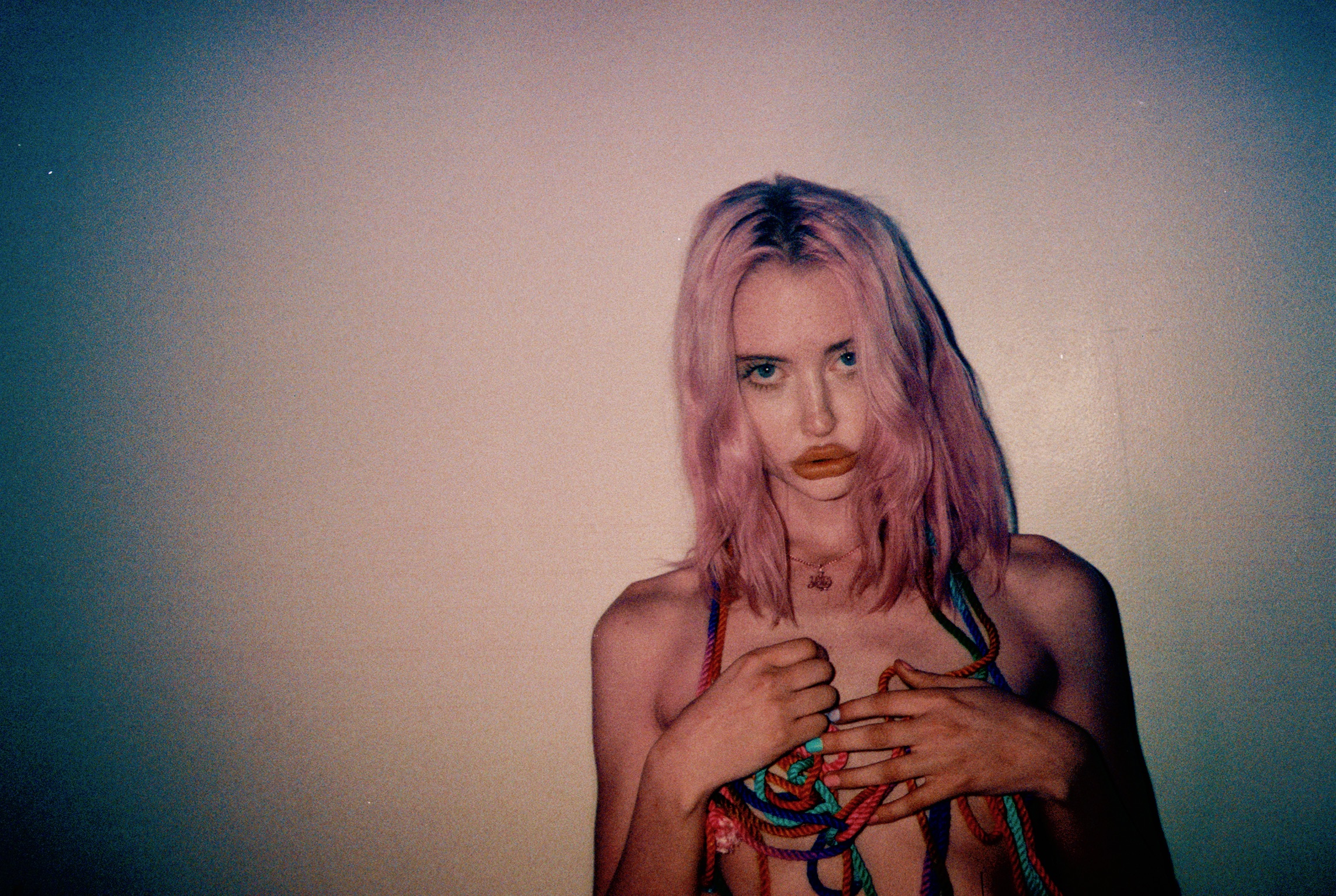 Like Dominic Fike, another fresh face on the show who's known for his voice, Chloe had a nuanced entry to Hollywood. For the last few years, she worked in the adult film industry, appearing in over 200 movies and racking up 120 million views on her PornHub page. She's on a hiatus now, but still has an active OnlyFans, as well as a website with a banner that aptly reads, "Clean girl, dirty movies."
Outside of smut, Chloe is a comedic lightning rod on social media. Her irreverent TikToks regularly break a million views, and her Instagram attracted the attention of Euphoria showrunner Sam Levinson before she even auditioned. In fact, it was her IG that got her invited to read for the role in the first place; a casting director reached out via DM because Sam found her posts hilarious. She thought it was a joke at first, but after submitting a tape and then auditioning in-person, the role of Faye was hers.
Faye was originally meant to be a smaller character this season, but her arc was fleshed out after Chloe nabbed the gig. First introduced as Custer's girlfriend, she later pushes a motel manager off a roof, forcing Fezco to babysit her while the heat dies down. "Nobody would have played it anywhere close to how I played it," she says directly, but without conceit. "And to that point, a lot of my lines were improvised."
In the first two episodes of the new season, we've seen Faye stick a syringe into her thigh, go off on Rue and call her a "fucking junkie-ass bitch," strip naked before getting her head slammed into a wall by a dealer and get stuffed into an air vent to avoid the police. It's a lot of action for a minor character, and quite the debut for a Hollywood newcomer.
So, we met up with Chloe to learn more about her evolution from small-town theatre kid to internationally-known sex worker to HBO star. In a breezy conversation, she discussed her improv background, her favourite tête-à-tête with Zendaya that got cut and her aspirations to make a feature-length mockumentary.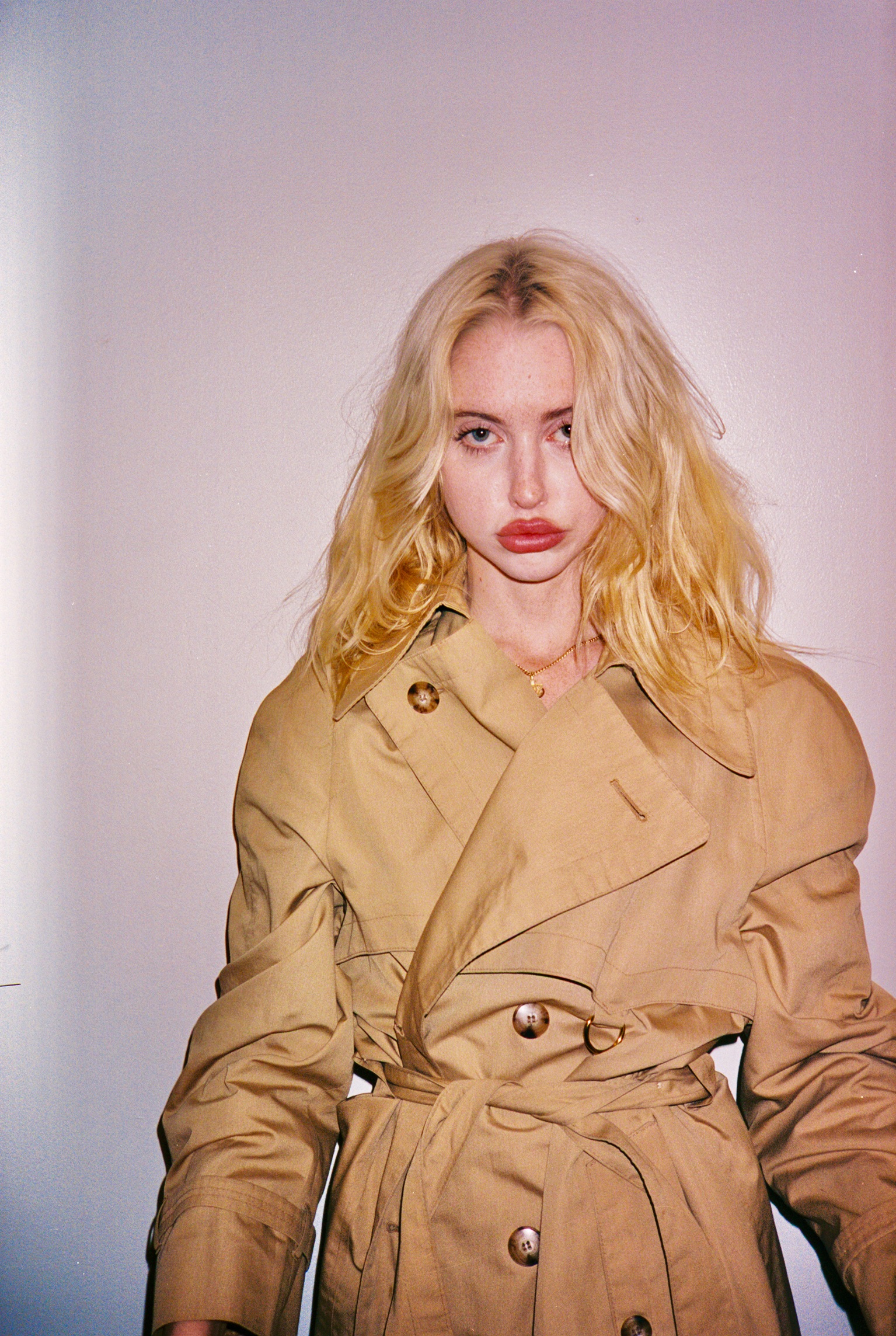 **What's been going on since you've been back in LA?
**I've just been looking for auditions and trying to write more. I've been watching more, too, expanding my film education. I haven't been doing anything adult-related at all, and that's a change because I used to fill every moment of my life with that stuff. I mean, sometimes I'll post on OnlyFans, but I actually prefer the lull.
My life feels so much slower. Porn is such a fast-paced industry, especially the way that people come in and out of it so quickly. Adult film will always have that revolving-door aspect. I'm so grateful for this point in my life where I have the opportunity to take a little break, especially after five or six years of doing it non-stop.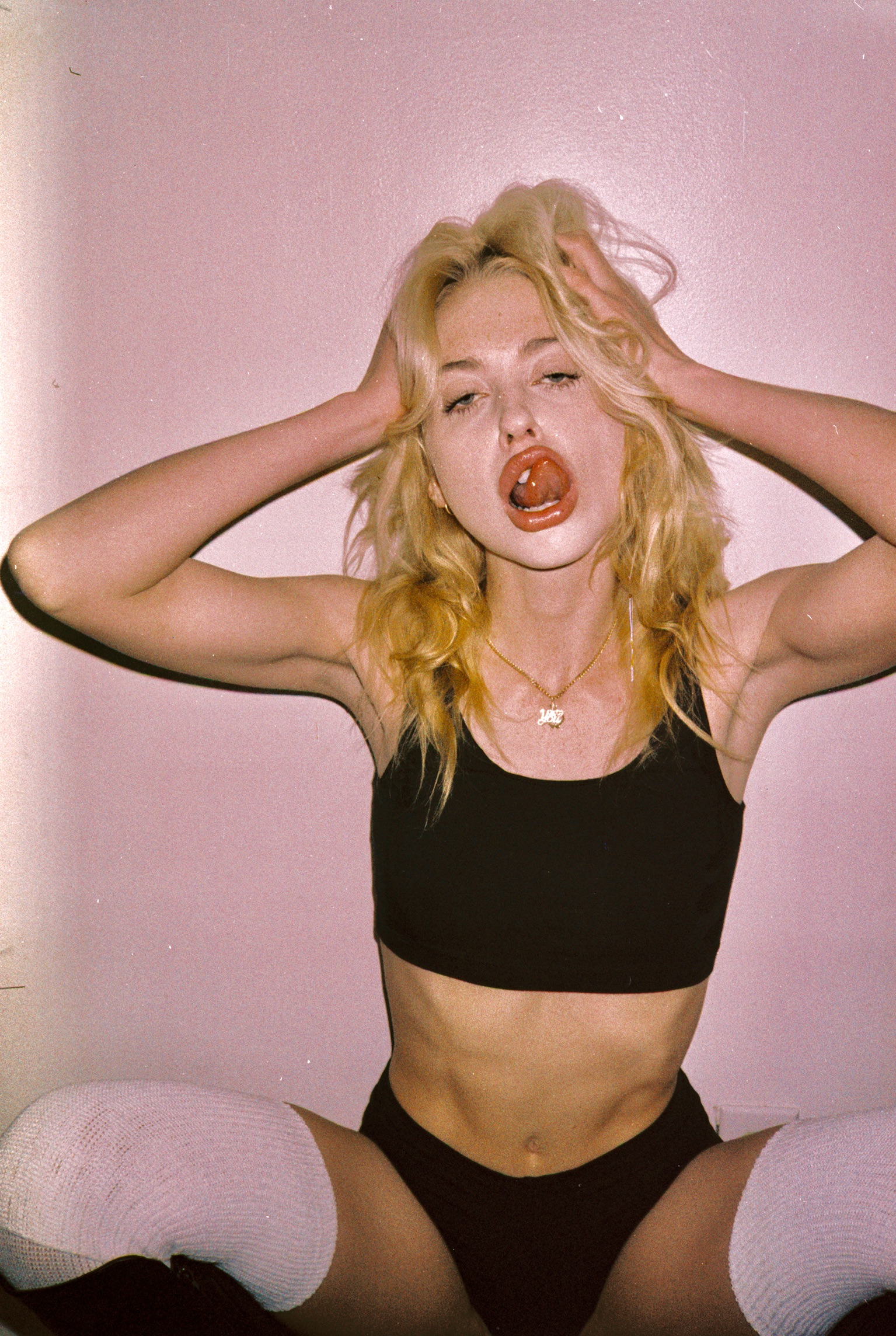 To go back a little, you've told me that you used to act in school plays and took improv classes when you were growing up in Pennsylvania. Can you tell me a little more about that? I started with ballet when I was three! Then ballet quickly became a little too strict for me, so I got into jazz, which eventually got me more into musicals. I'd perform at school and at the local theatre in shows like Annie Get Your Gun and Mulan. Eventually, I got interested in acting, as well. It took me a while, but I realised what I liked best were the improv aspects.
I started studying improv and liked it so much more. It was really good for me and how my brain works, and I appreciated that it was more than just memorising lines and regurgitating them back. I noticed that comedy and improvising were the things that I naturally had an ability to do well, and made me feel like myself.
Did you have professional aspirations back then? Yeah! I always felt that performing was a skill I had that other people didn't. I was never nervous about being on a stage or on camera. I realised I just could care less if people thought I was weird. I just did not care. I still don't to this day.
I find myself drawn to trying things that most people would never want to do. People often think performing is so hard, but I've come to realise that you can do anything in this world, anything — even if it's the weirdest thing ever — as long as you do it confidently.
**Did you learn anything about acting or performing in porn that's translated into your Hollywood career?
**Acting in adult films was important training for me, believe it or not. There's a lot of improvising in porn, too. If you can establish a vaguely believable interaction with your co-star and then have good sex, then you made an amazing movie. It was intensive acting prep, maybe the ultimate crash course.
When I was on a Hollywood set for the first time, I was like, "Holy shit. I know exactly what I'm doing." I know how to be on my mark, how to be in the light, how to look at a certain place past the camera, have the timing down and then put my body in a specific position.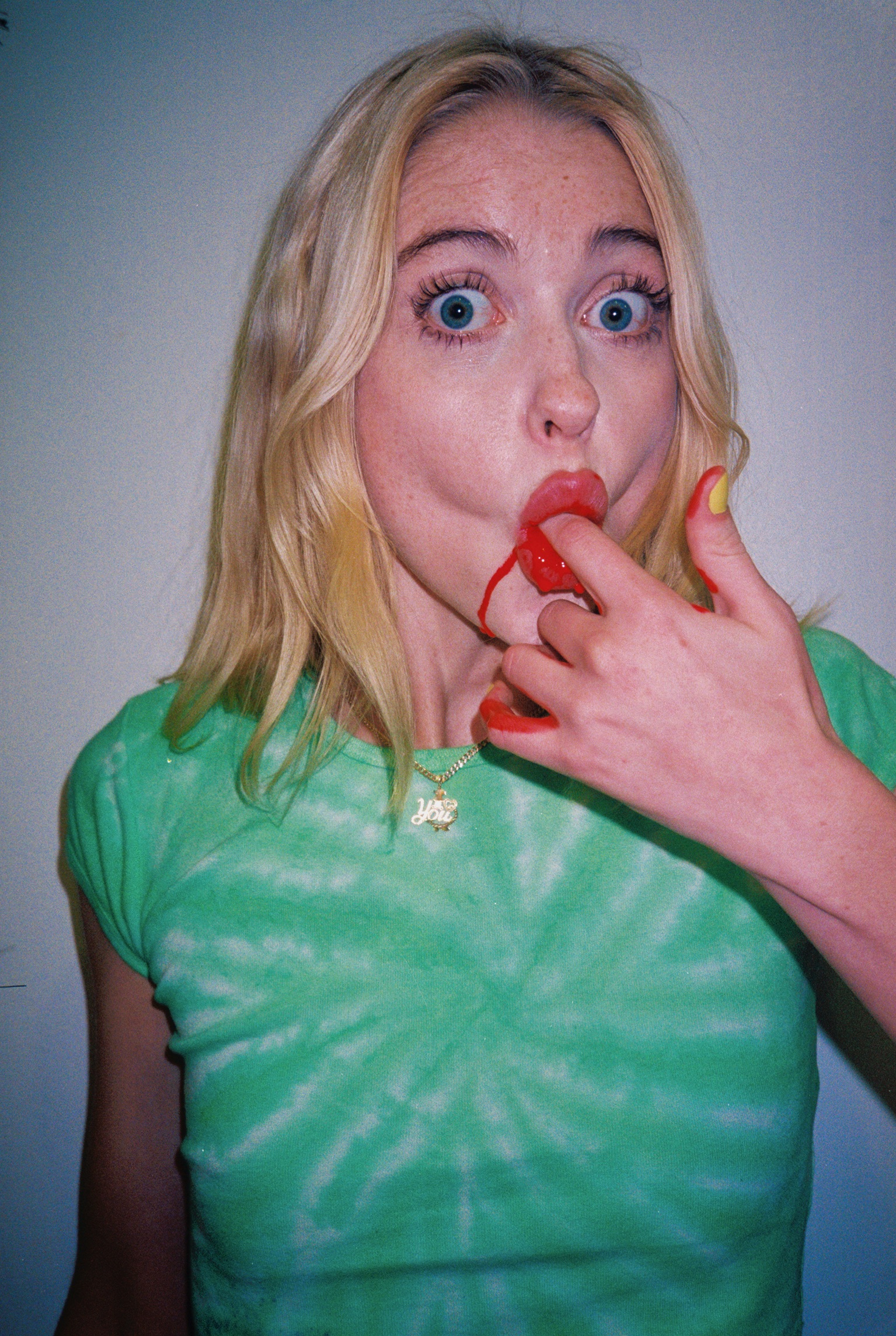 What was it like getting cast on Euphoria through Instagram?I didn't think it was real at first. It was 2019, and someone messaged me and was like, "Hey it's Euphoria. We really want you to audition for this role on season two." It was pre-pandemic. At first, I was like, "Why would Euphoria contact me? And why would they do it over Instagram?"
I was staying at my mom's house and they said they wanted me to do a read through. They sent me this clip from the movie Hustle & Flow and asked me to record myself reading lines from it. I didn't think anything would happen, but it led to an in-person audition. I thought they'd go with someone with more TV experience, or a more professional-looking tape, but they loved it. It demonstrated to me that they were looking at what you can do as a performer, not a technician. An attitude, not an IMDB page.
Later, when I met Sam Levinson, he said, "I love watching your Instagram stories. I just had to audition you. I was really hoping that you would be good." What the fuck? You're my fan? I'm your fan.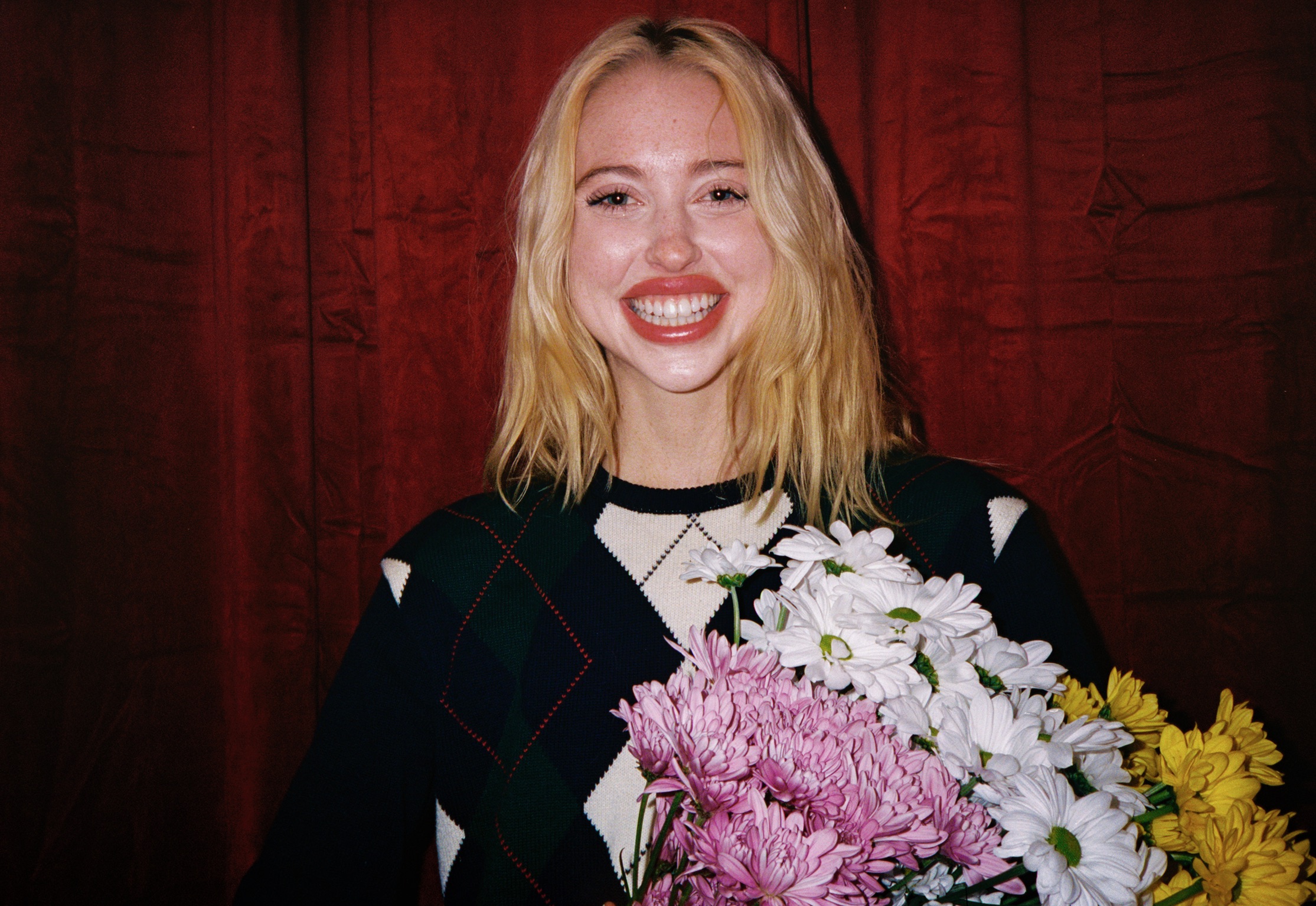 After you were cast, did you have any idea how big the character would be or how she'd be involved in the plot?The original character was actually a way, way smaller role. She was supposed to just be a stripper. And there were countless people who auditioned for the role, including several friends. Once they cast me, Sam ditched the plan and re-shaped the entire character so there was way more going on.
Sam hires who he knows can do it. He believes in you. A lot of the character came from getting together and brainstorming. We talked a lot on set, and found we had a ton in common, which led to further character development.
How did you embody the character Faye? What sort of attitude or flavour did you want to bring to the role? I wanted to become someone who came from a situation that most people could never understand; she's running away from something. Faye doesn't care about anything other than doing her dope. But I liked the idea of her being sassy, prissy and having a Barbie vibe, despite being a heroin user. She's doing a very intense, grim thing but is still expressing confidence.
I also wanted the character to be so delusional that she still thinks she's better than other people, even though she's way deeper into drugs than anyone else on screen. It's a way of protecting herself.
How was it working with Zendaya?It's shocking how normal and chill she is. She's just a real person. She liked good memes. I'm so happy that she's my generation's A-lister. She's relatable and aspirational.
The team shoots so much, and there's hours of lost tape that doesn't make it to air. There was this one conversation that got cut where Rue's talking about Jules, and she goes, "Have you ever seen that movie where it's two people who have a terminal illness that forces them to stay like five feet apart from each other at all times. It's crazy how love can be like that." And I go, "Yeah dude, have you ever seen that movie where people are swimming with sharks and the boat leaves without them? And then they just die in the shark infested water." She's like, "Oh yeah… Yeah, I did hear about that one."
Then we have this weird drug-addled conversation about how there's no such thing as perfect love. Zendaya says, "When have you ever seen two people just fall in love, and then they actually just stay in love forever? It has never happened." I wish they kept that in there.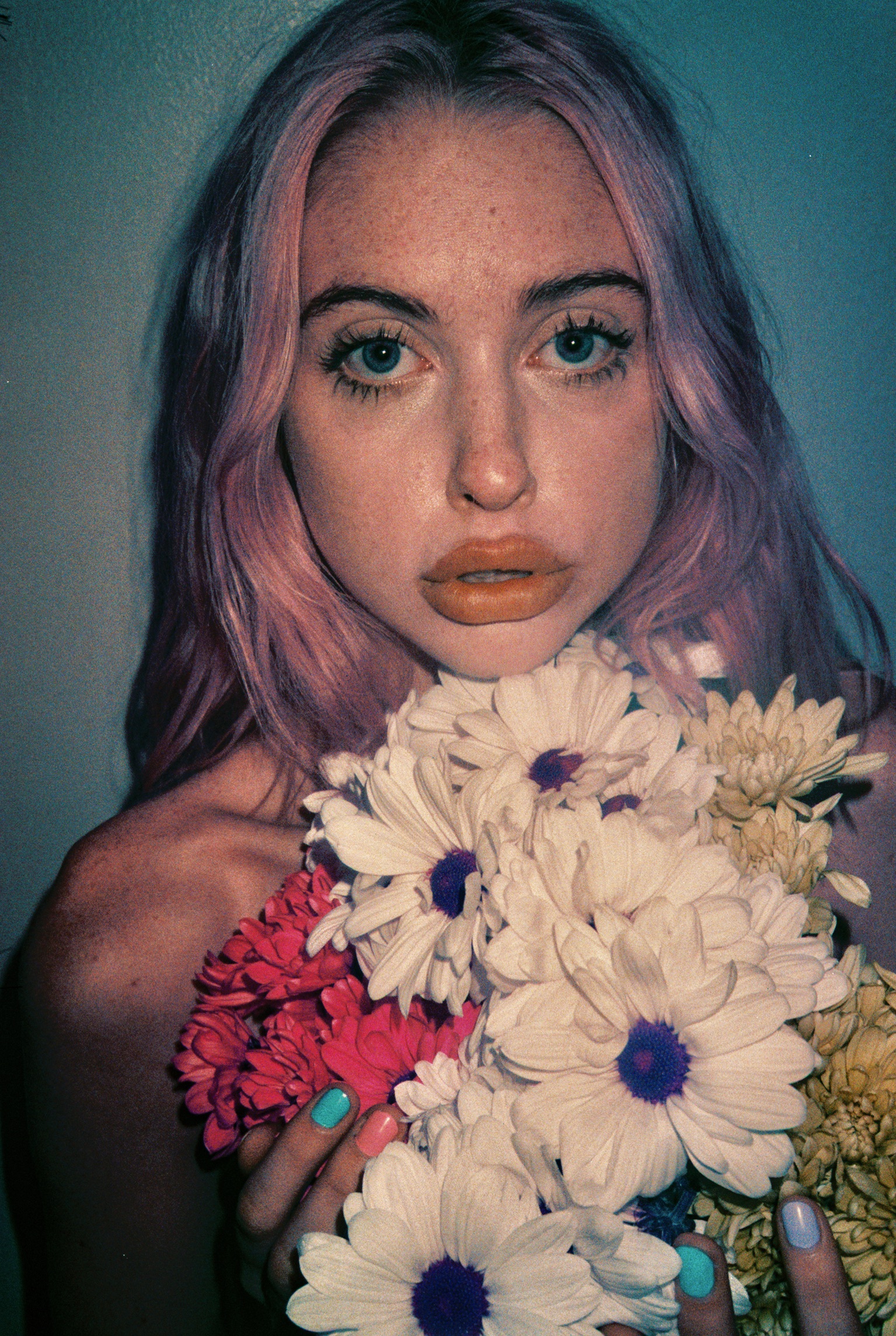 **You told me you were on set for a long time. How did it end?
**I cried my eyes out when it ended. I couldn't help but cry because I was so overwhelmed with gratitude. I think Hollywood has learned that you can and should cast sex workers, especially for sex scenes. Actors with non-traditional backgrounds are getting accepted more, and it's way less boring and way more authentic. It really doesn't matter what somebody did outside of Hollywood or outside their "formal" acting career.
**In an ideal world, what comes next for you?
**I genuinely want to be a part of any project I could improve. I'd like to be on the next American Crime Story, and I want to be the criminal. Isn't it funny that I want to do horror so badly? I would also like to get more involved in the comedy world. I'd love to do something with Bo Burnham, like a full-length mockumentary that's entirely improvised. That's where I think I'd be funniest. Loose plot, lots of improv? That's definitely up my lane.
Follow i-D on Instagram and TikTok for more Euphoria content.
Credits
---
Photography Zach Sokol