Photography Mitchell Sams
Wales Bonner's take on 70s London for AW20
Inspired by the city's dub reggae and lovers rock scenes.
|
06 January 2020, 12:30pm
Photography Mitchell Sams
It's been a year since Grace Wales Bonner's last runway show in London, staged at the Serpentine, inside an exhibition she'd curated. That show looked abroad, referencing and mixing together Ivy League dressing -- as seen at the historically black Howard University -- with Afro-Caribbean spirituality. Here, a year later, she explored something closer to home.
Taking London in the 70s as the collection's starting point, Grace looked into the lovers rock and dub reggae scenes, finding inspiration in the second generation of Caribbean immigrants to the UK who created their own communities and party scenes on the fringes of mainstream white society. The set was made up to resemble one of those underground parties, brown formica tables circling a dancefloor, a soundsystem you can feel in your chest, towering over everything (from this giant speaker stack came a new piece of music composed by Jamie xx, "Dancewme" , which also paid tribute to the sonically pioneering music that came out of this era).
"It felt like a homecoming, referencing what I grew up with," Grace explained, post-show. "I began by looking at photographs of London in the 70s, photos of the British-Jamaican community, the second generation Afro-Caribbean community. People like my family… I wanted to reflect on that, what it looked like. I think it was inevitable that I'd eventually do something that paid tribute to this era."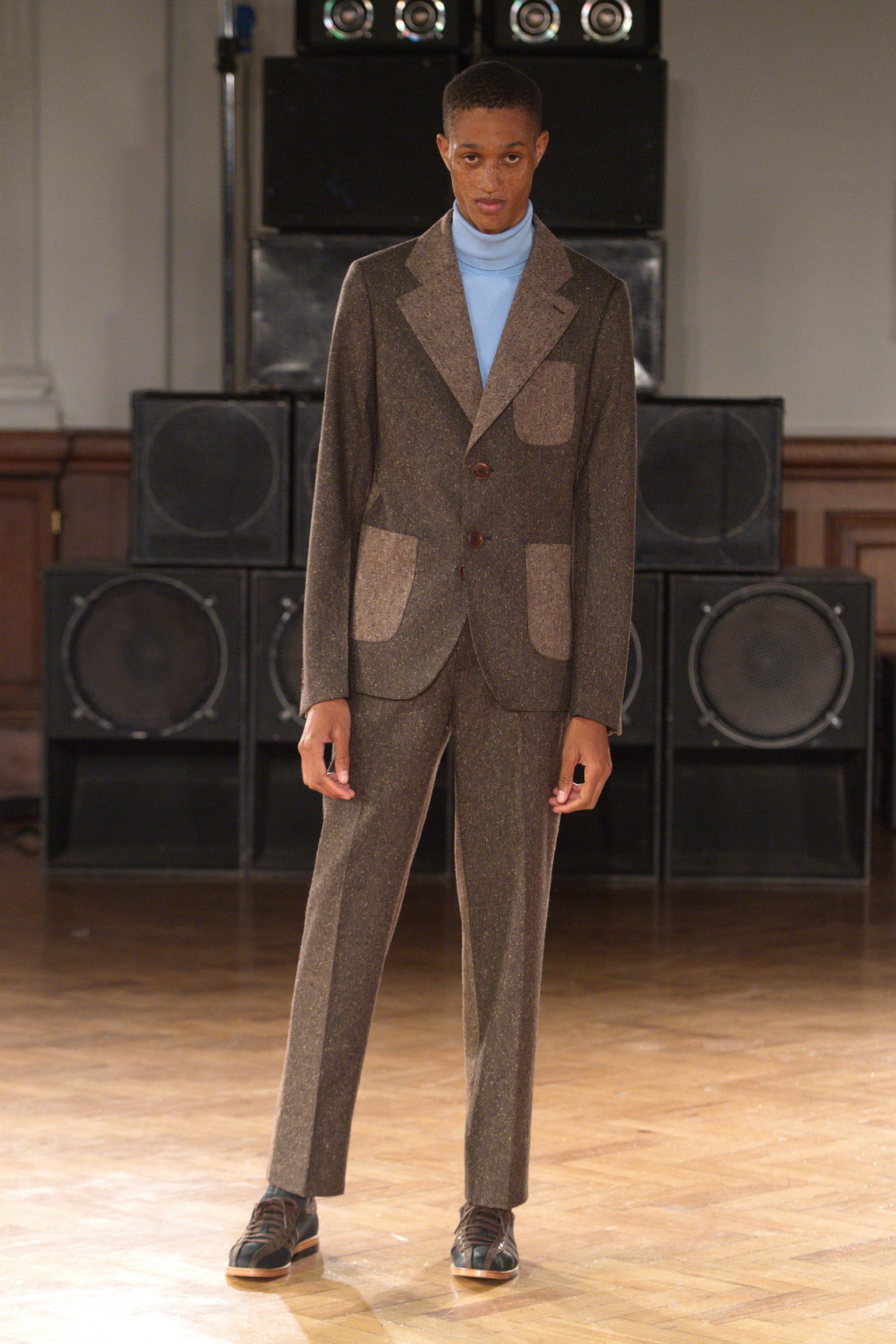 One of the specific photoseries she looked to while working on the collection was John Goto's Lovers' Rock, a series made in 1977 at Lewisham Youth Centre (although only shown for the first time in 2013). That year also saw the Battle of Lewisham, when the National Front tried to stage a racist march through the diverse south-east London borough. "In the lovers rock scene -- the era I was looking at -- there were quite a lot of interracial couples," Grace said, "And I wanted this collection to feel empowered in that same way. The womenswear needed to be strong, to feel like an equal, but different, presence."
"My dad used to have an office in Lewisham and my dad's family grew up in Stockwell, in a house with seven sisters," she continued. "It's thinking a bit about domesticity and the home -- which is a very important community space -- but it's also about people creating their own worlds, creating their own environments."
So it mixed together the British and Jamaican, there were Fair Isle knits and British suiting, tweeds and windowpane checks, donkey jackets and trenches, these very classic British staples of dressing made more extravagant and defiant and creative under Grace's direction. It was about finding something irreverent in a way of dressing, an attitude and pride, but also finding a tenderness... warmth and soul. In this mix is where this collection was so successful, so heartfelt. Grace is easily one of the best menswear designers of her generation, purely for that rare ability to be able to craft academic explorations and intellectual observations into such poetic and emotional offerings.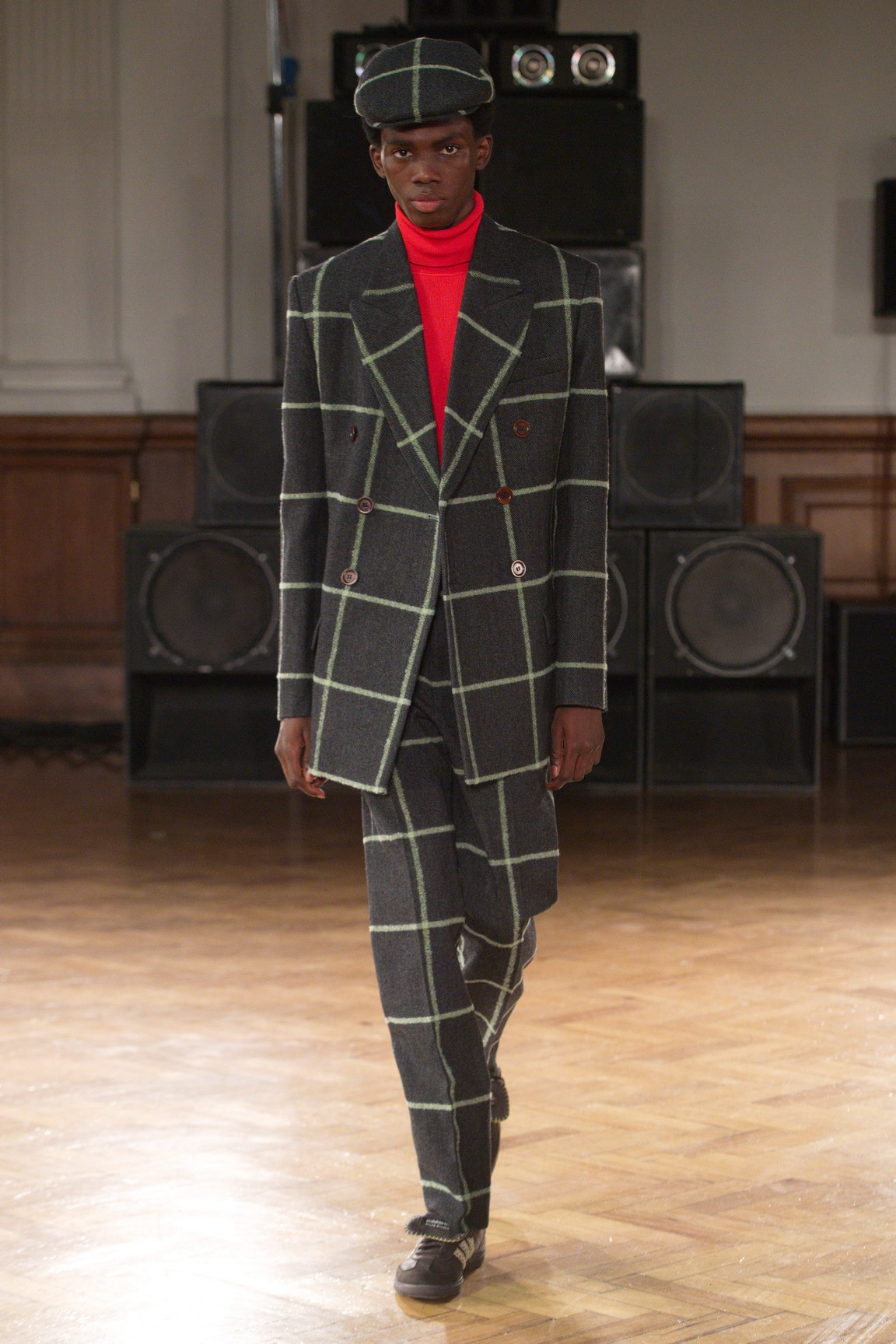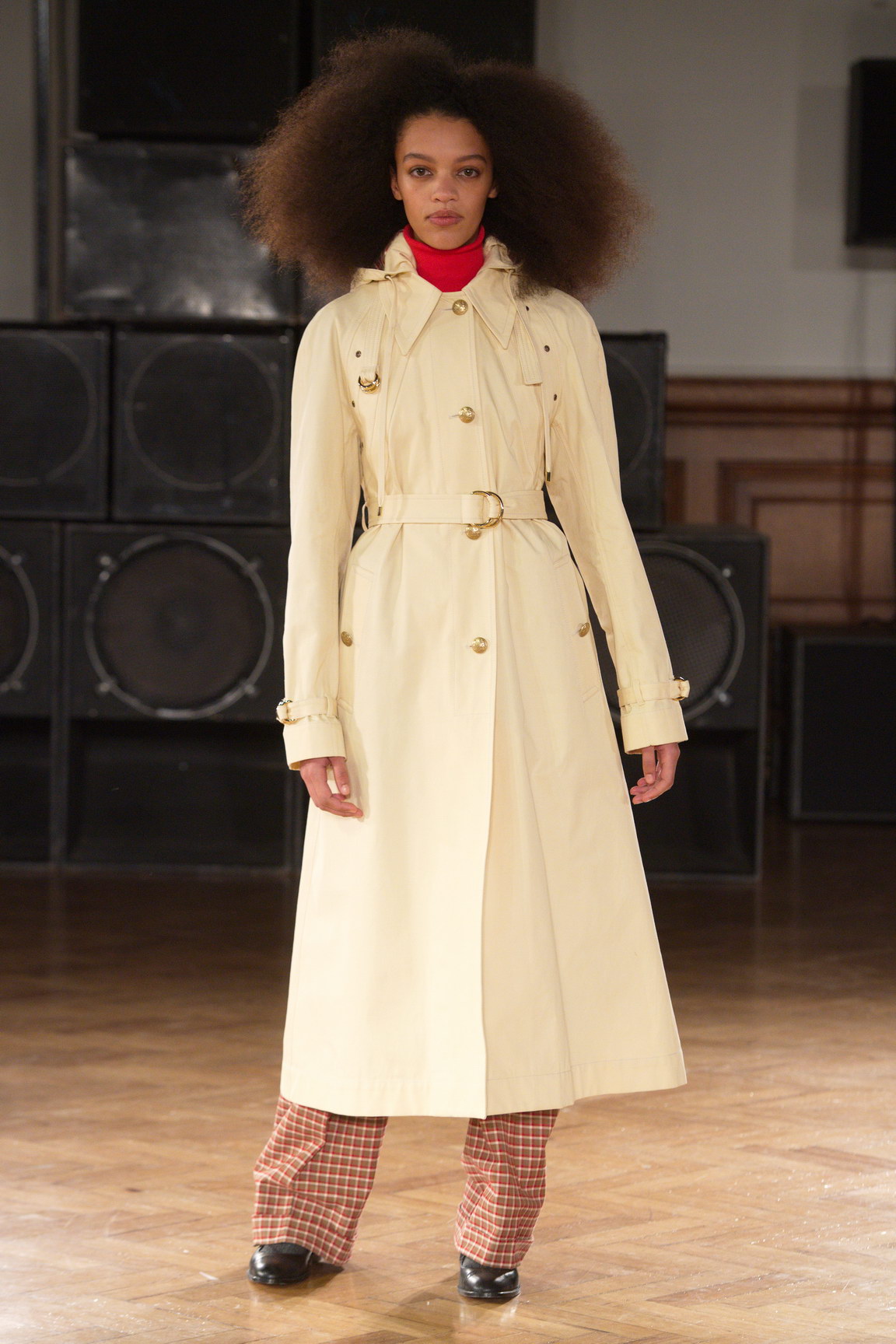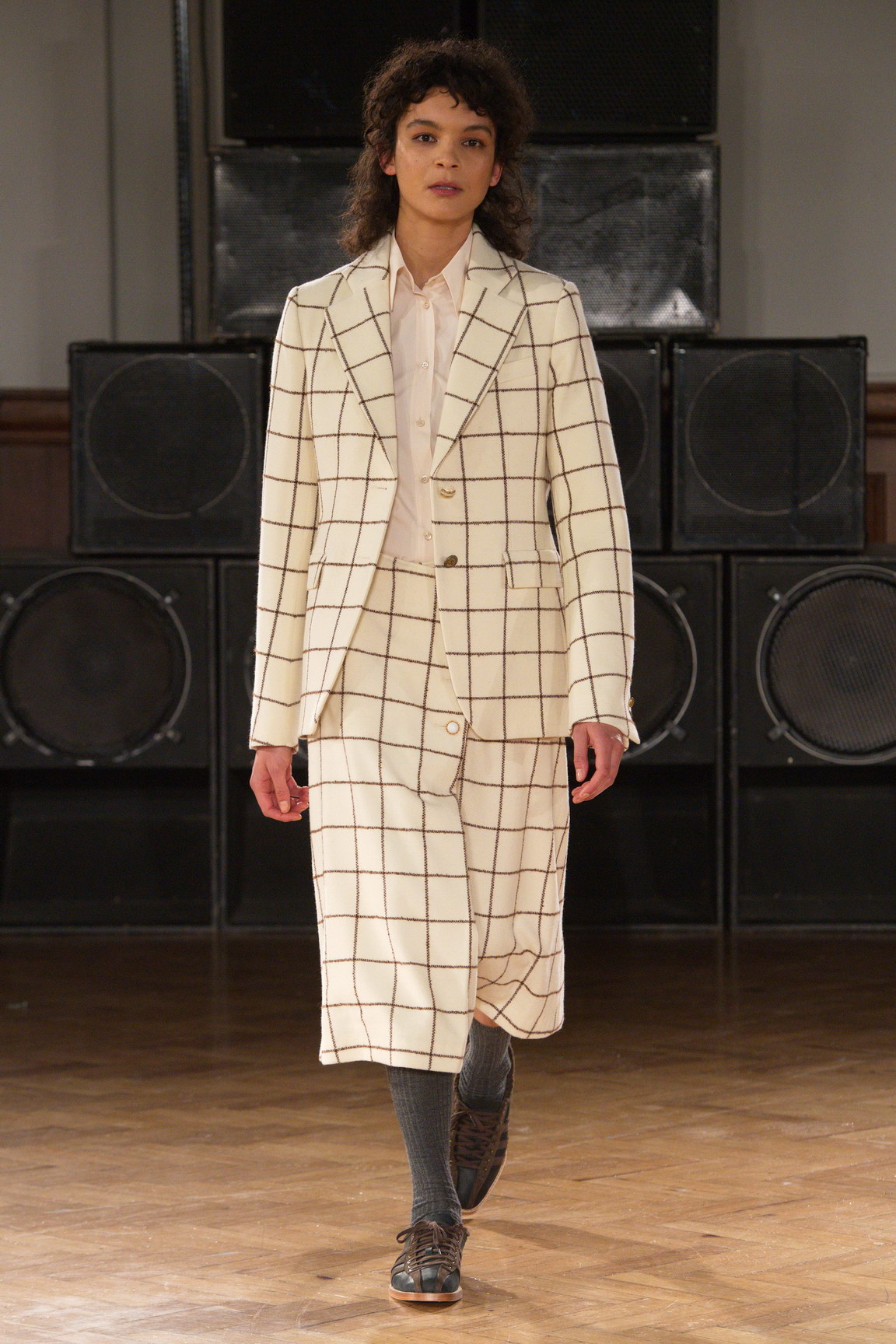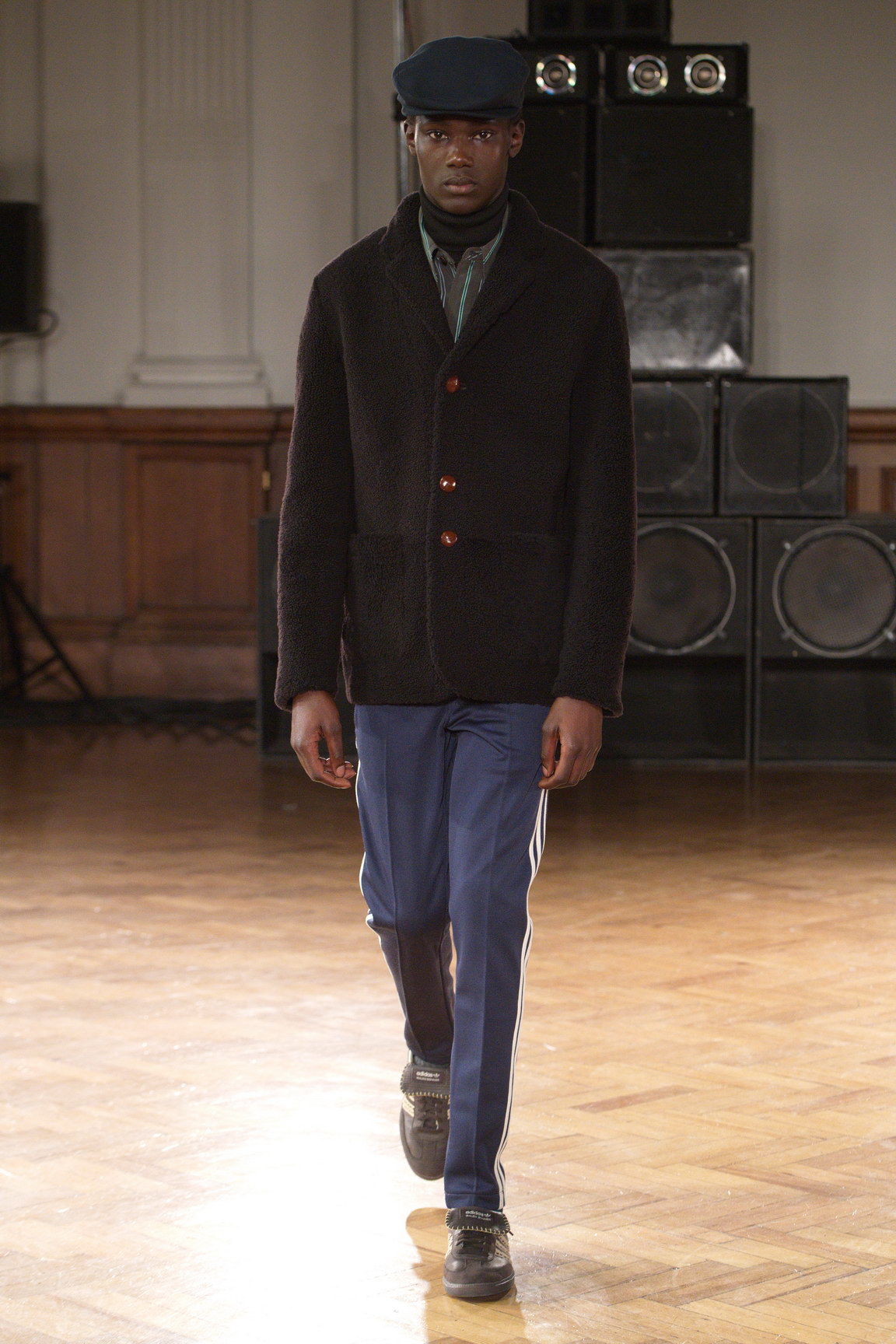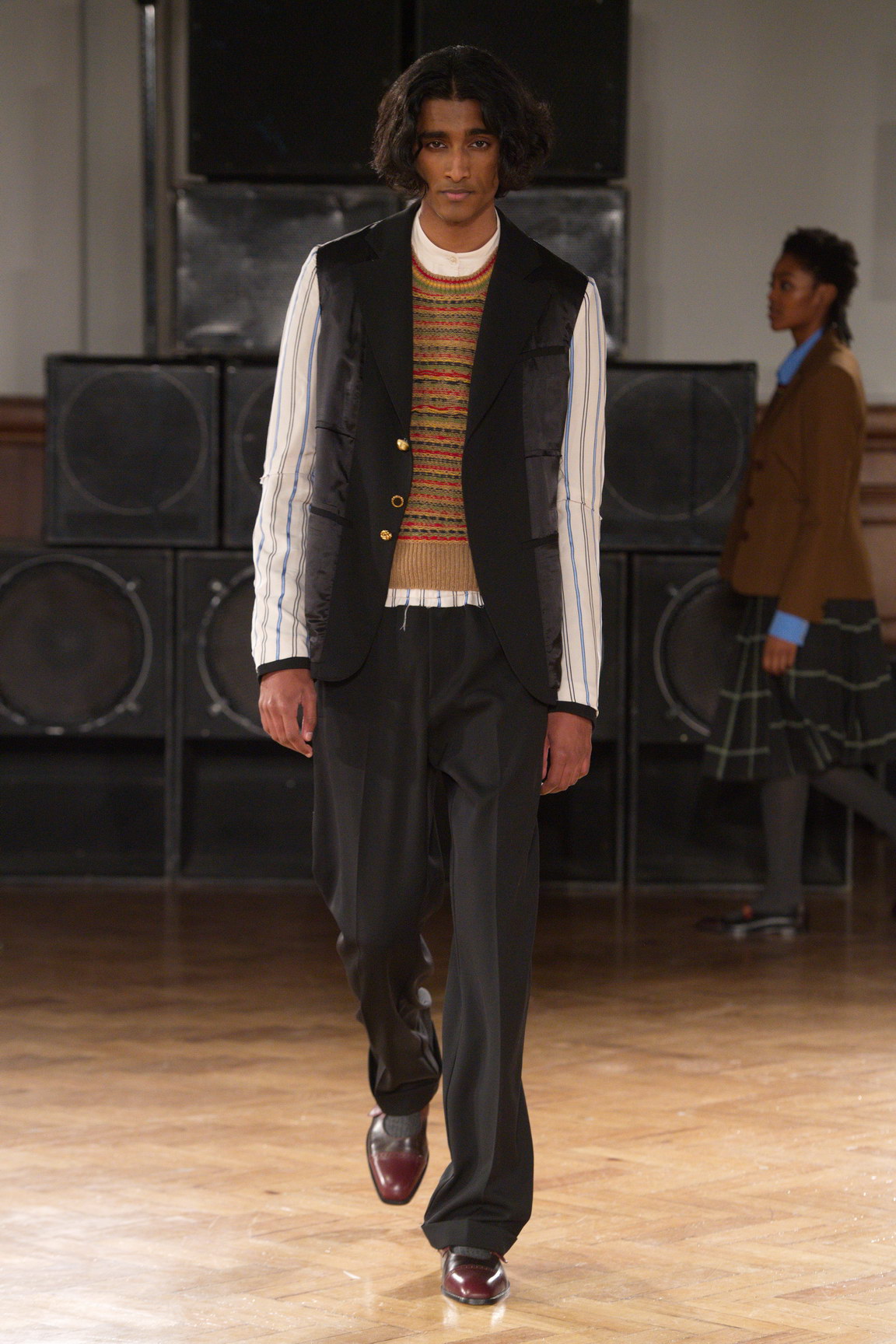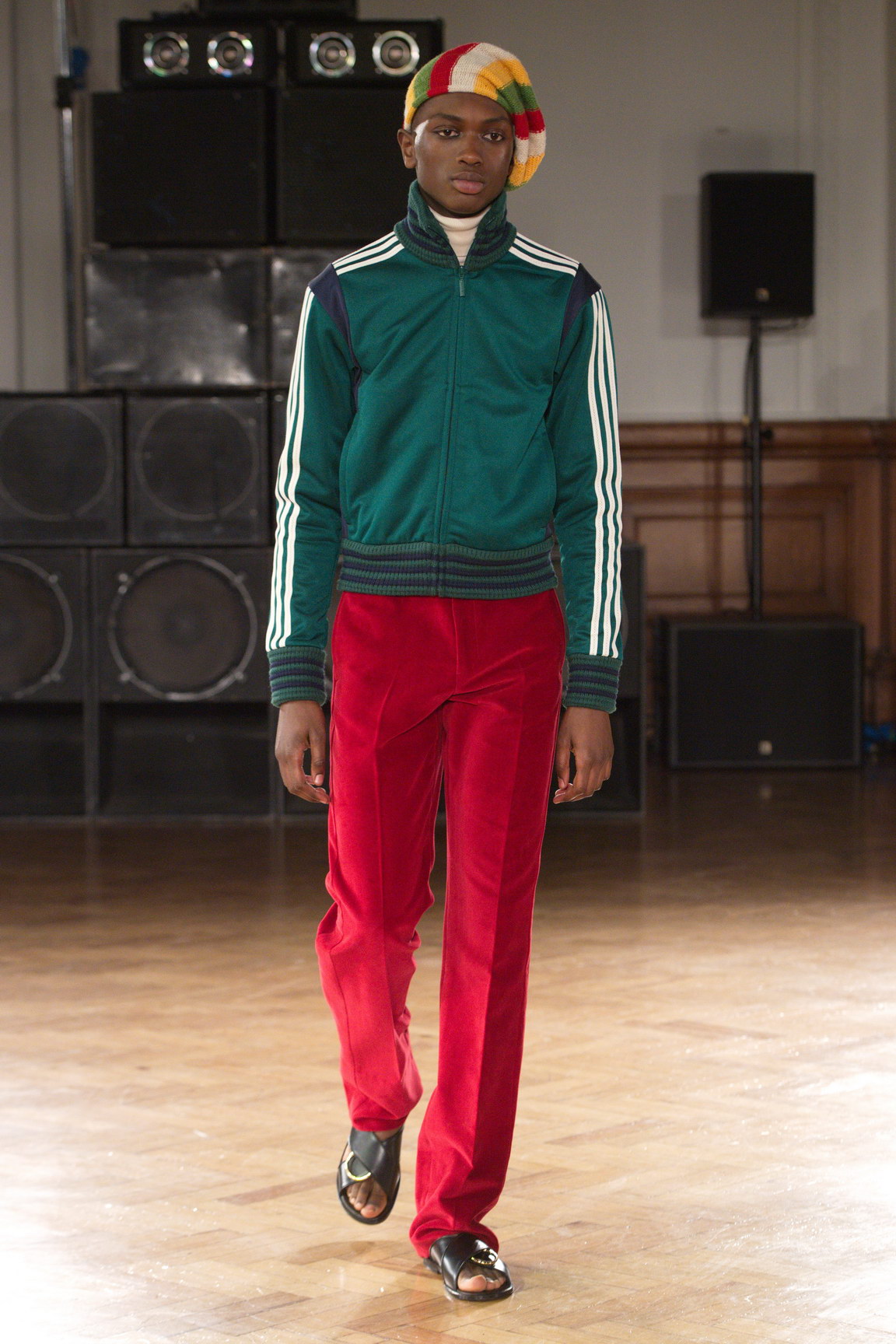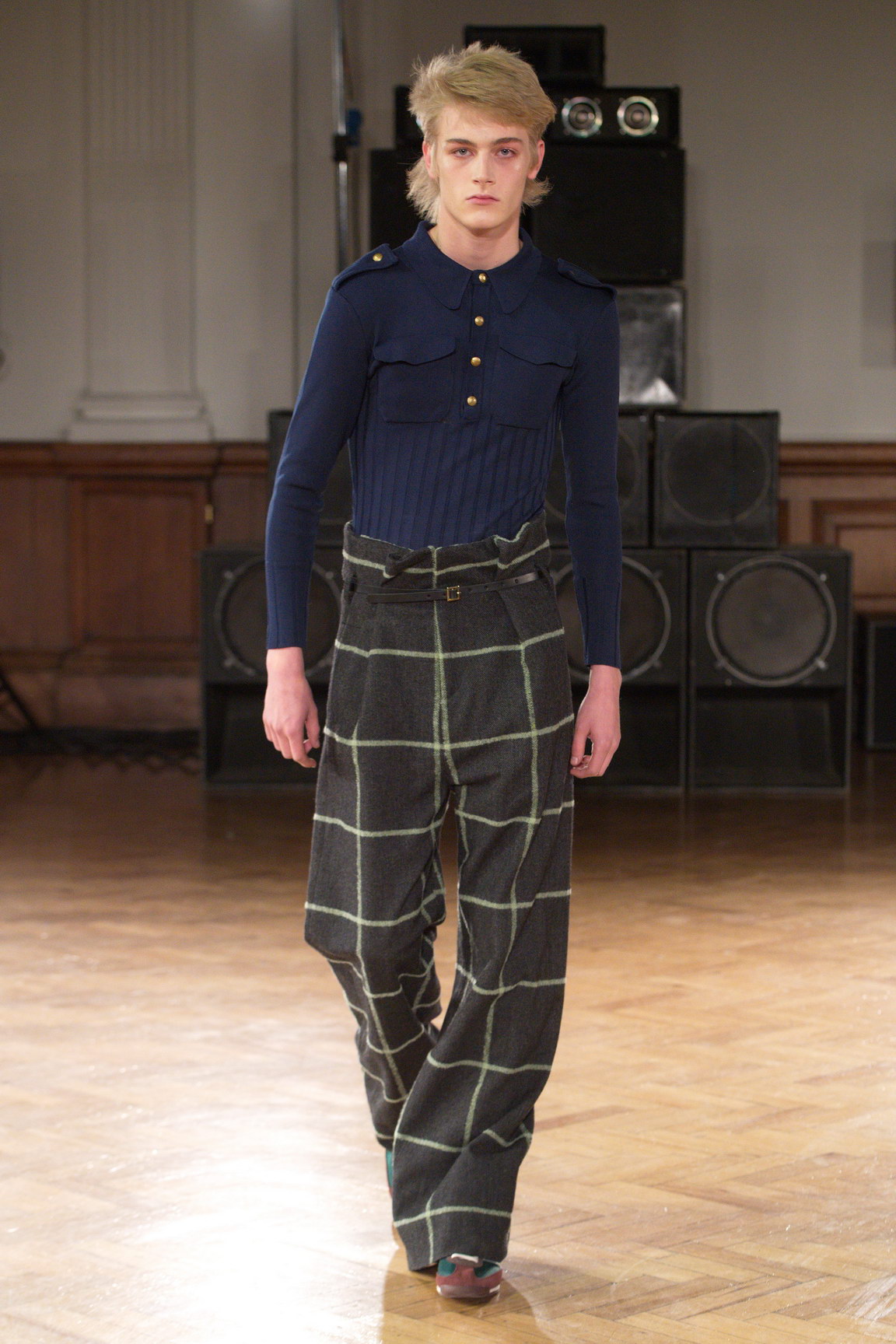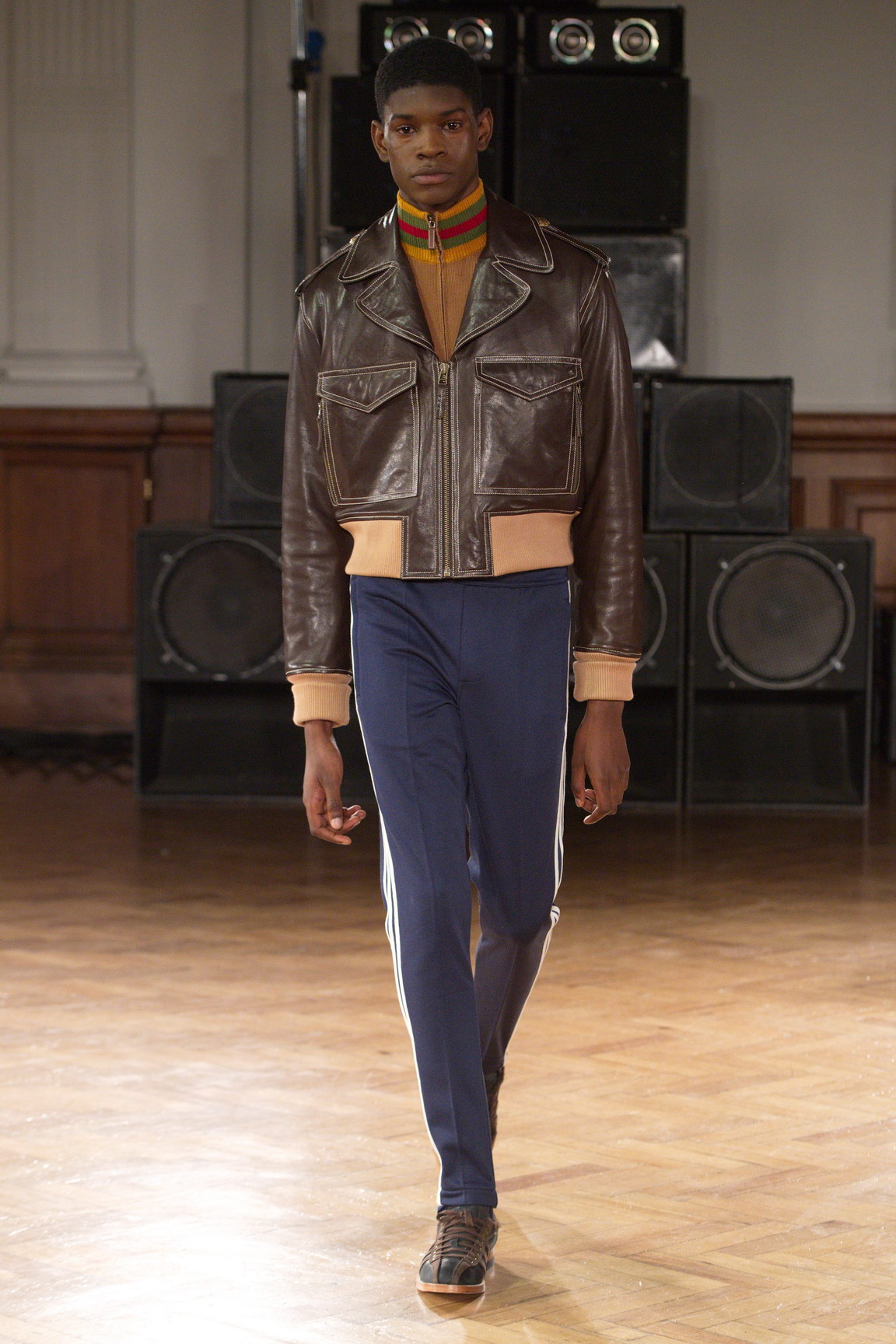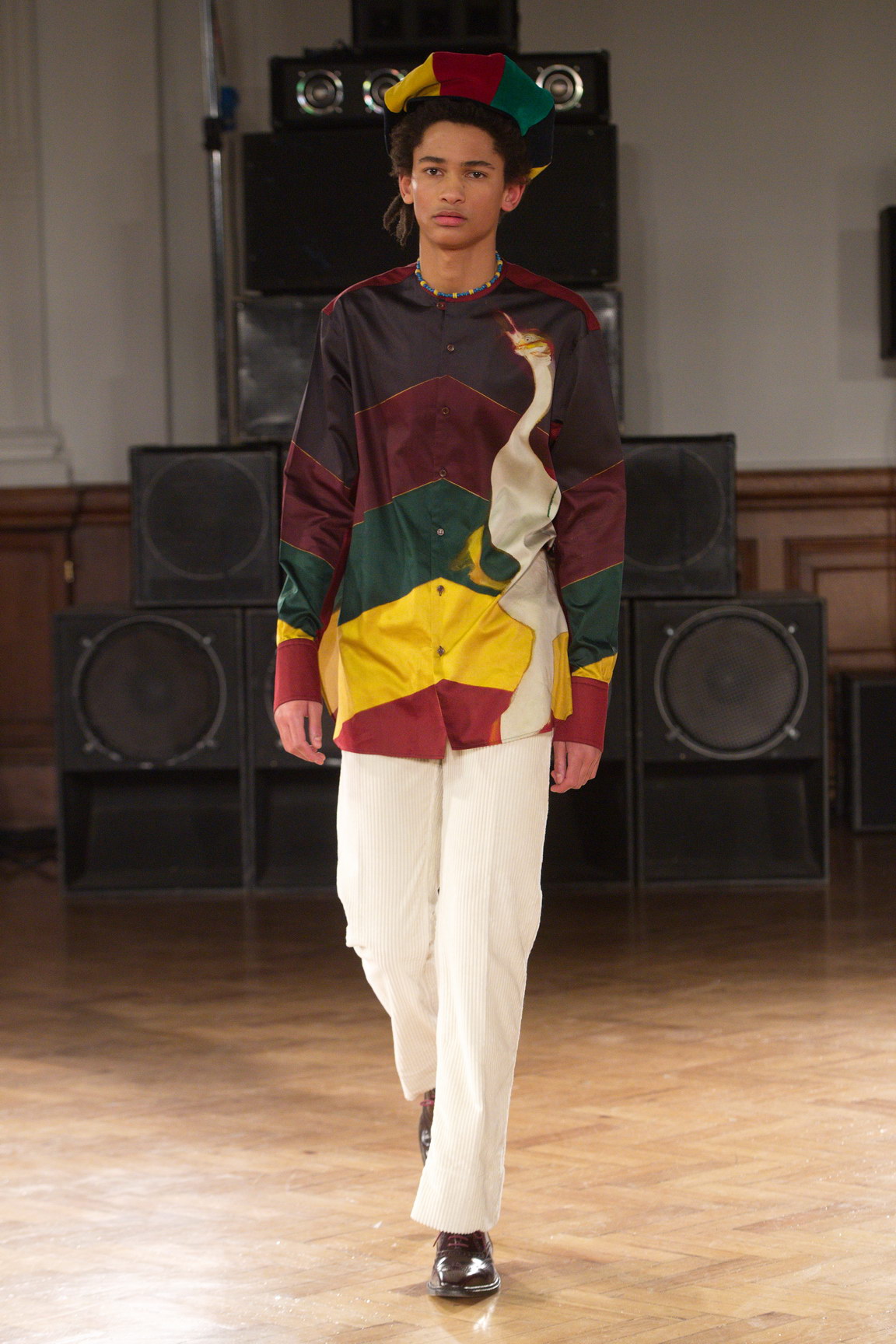 Credits
---
Photography Mitchell Sams