How to get shit done if you're working from home all summer
We asked longtime freelancers for their top tips.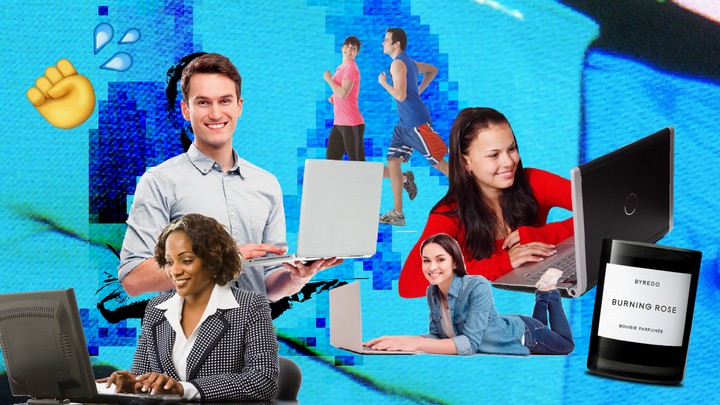 Before the plague came, working from home was a unique treat. Since COVID-19 -- aka coronavirus, aka Miss Rona -- hit, however, the opposite is true. Now the thought of benign chit-chat with an unknown colleague about weekend plans while making a tea feels like true luxury. But every day ending in 'y' has become Opposite Day in 2020. The Tories are funding the state and nationalising railways. The workers on the lowest salaries are being recognised as the lynchpin of society. Celebrity multimillionaires are proving themselves to be nothing but utterly useless. Shocking.
For the millions of others who are neither key workers, nor have been furloughed -- or sadly laid off altogether -- work shall now have to be completed "from home". If you've never had to make a titchy flat double up as an office, this could prove a challenge. There's obviously common wisdom to making a WFH situation bearable: have a shower, get dressed, set clear work-leisure boundaries and go outside at least once a day. But if you want to actually be productive -- despite this going against the spirit of working from home -- and don't have the luxury of kitting out a full home office to create the necessary conditions, here are some simple titbits of wisdom from people who have been going to Skype meetings in their pants for years.
Change your sensory cues, especially lights and smells - Alix Fox
"I light a candle to start my day, blow it out when work is done and light a different scent for downtime. It's a bit ritualistic but I'm very affected by smells and it helps to change the atmosphere of a single space from 'working' to 'relaxing'. I also use coloured lights to change the mood too. Playing with lights and smells is especially helpful for people living in tiny flats who don't have the luxury of separating their work and play spaces. Additionally, if you work from the same table you eat at, try changing the cloth. Sensory cues can count for more than you'd imagine."
Alix Fox is a multi award-winning broadcaster/journalist/sex educator. She's currently sharing tips on sexual wellbeing during coronavirus over on her Insta @alixfox and running an incentive called # LixsLittleHelpingHands , where folks can win sex toys and spirit-lifting parcels, while raising money for charity.
Divide up the day with forced deadlines - Joanna Humphreys
"The key to working from home for me is two things but with the same principle: dividing the day up to create forced deadlines and variety to keep me on track. I do it in two-hour slots, setting tasks for those two hours and whatever happens, move on when the two hours ends. Sometimes I procrastinate within those two hours but at least then I'm then moving onto another task and can mentally start afresh without letting the procrastination snowball.
Joanna Humphreys is a current affairs producer. Find her on Twitter @JoannaSeirian.
Put your phone in the living room - Hayley Smith
"To help you stick to your morning routine when you're working from home, I recommend putting your phone in the living room. This is for two reasons: one, so when your alarm goes off, you have to physically get out of bed. And two, your phone isn't the first thing you look at when you wake up, giving your brain some breathing space".
Hayley Smith is the founder and head of Boxed Out PR.
Buy a laptop table - Suchandrika Chakrabarti
"Change location halfway through the day. In lockdown, I switch between my bed, the desk in my room and sometimes the sofa. If you need to create a workspace where there isn't one, buy a folding laptop table. Then you can work in bed or pop on the kitchen counter/high chest of drawers for a makeshift standing desk.
Suchandrika Chakrabarti is a freelance journalist, broadcaster and creator of 'Freelance Pod' .
Pre-work exercise - Iris Goldsztajn
"I exercise most weekdays at 8am before I start work and it's really good for my mental health and productivity, but I think just doing anything before work that's not work-related would help in the same way. Also, lunch breaks."
Iris Goldsztajn is a writer and illustrator. Find her at @irisgoldsztajn.
Listen to ambient noise - Liberty
"Listen to instrumental (no vocals) music through speakers while you're working. It creates a kind of ambient noise similar to a coffee shop/office and helps you concentrate. Also do not watch the TV – especially not the news. If you get lonely, schedule a video call with your fave colleagues or people in the same industry if you're completely freelance. Get a cup of tea and bitch/vent for 20 minutes like you would if you were all in the office. It's so much more satisfying than IM-ing.
Liberty is a UX content designer.
Make a gratitude list - Diyora Shadijanova
"When I was working in-house I had constant validation about my work from the people physically around me. You don't get that at home at all. So what I do now is write down all the things I did well on any given day and try and big myself up for it, Or if if I'm feeling like I don't have much work coming in, I'll make a gratitude list of all things I'm grateful for -- freelancing is all in the mindset."
Diyora Shadijanova is a multimedia journalist and podcaster. She hosts podcast 'Your Broccoli Weekly' and produces freelance tips newsletter The Freelance Fraud .
Schedule all calls in the morning - Daniela Morosini
"If you have to do any calls with clients or even interview subjects or for research, do them in the morning if possible. Otherwise you spend all day clock-watching waiting for them to call, this way you can knock them out then just get on with whatever you need to."
Daniela Morosini is an award-winning beauty journalist and consultant.
Learn when your energy peaks - Sabrina Faramarzi
"Learn your peak energy times and try to work with those instead of what is deemed a 'normal' working day. Makes life 10000% better."
Sabrina Faramarzi is a journalist and trend analyst.
Realise 9 to 5 is a scam - Yara Rodrigues Fowler
"Once I realised that 9 to 5 is a scam I felt truly liberated. I don't feel guilty for stopping early, or for my productivity not being consistent throughout the day or week. Sometimes my brain's not on top form and that's fine. Just go on WhatsApp for a bit or do some gardening! 9 to 5 and the working week is a construct we invented to stop workers being ground into dust, it has no relation to being a good person or the speed at which stuff should be made. Internalising that feels nice and freeing. Also it's ok to masturbate in the middle of the day."
Yara Rodrigues Fowler is a writer and the author of 'Stubborn Archivist'.
Tagged: