LVMH have launched a fund to help young designers during coronavirus
With the 2020 LVMH Prize for Young Designers suspended, everybody wins!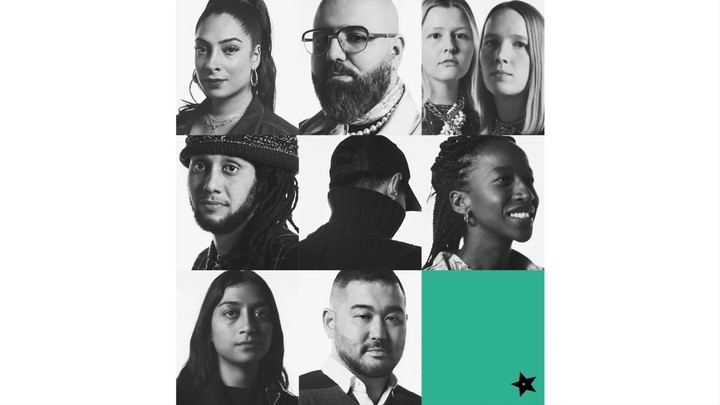 Courtesy LVMH
The LVMH Prize, one of fashion's most coveted awards for young designers, was set to announce its winner on 5 June at the Louis Vuitton Foundation in Paris. The eight finalists made up an extraordinarily gifted talent pool: Priya Ahluwalia of Ahluwalia, Charaf Tajer of Casablanca, Emma Chopova and Laura Lowena of Chopova Lowena, Nicholas Daley, Peter Do, Sindiso Khumalo, Supriya Lele, and Tomotoka Koizumi of Tomo Koizumi.
Unfortunately, Miss Rona had other plans. The luxury fashion powerhouse has cancelled this year's ceremony, instead choosing to split the €300,000 prize money between all of its finalists. In addition to this, LVMH has set up a fund in recognition of the existential threat to fashion posed by the coronavirus pandemic, with the intention of helping young designers and small fashion enterprises. While the exact amount of money in the fund has not yet been disclosed, we do know that it will be supplemented by the Karl Lagerfeld Prize, which means the fund will offer at least €150,000.
The gesture was similar to other moves made by organisations such as the CDFA (Council of Fashion Designers of America) and the British Fashion Council, who changed their fashion fund initiative into a financial grant for brands that find themselves struggling to cope with the losses incurred during the coronavirus pandemic. As potential customers lose their income streams, stores remain closed, and supply chains are disrupted under lockdown, these initiatives will be more vital than ever for the life of independent labels.
"Since its launch, the LVMH Prize has promoted and nurtured young talent," Delphine Arnault, founder of the prize and Executive Vice President of Louis Vuitton said in a statement. "Each year, it places the spotlight on young designers from all over the world and supports the development of their companies. In this challenging context, this Fund in aid of young fashion designers highlights the main mission of the LVMH Prize by supporting our former winners." Every cloud, it seems, will have a silver lining.