Yolanda Renee King: "I'm leaving behind people who are bystanders to gun violence"
The 11-year-old anti-gun violence activist tells Rihanna about her role models and why the singer's Colin Kaepernick protest inspired her.
This story originally appeared in i-D's 'Rihannazine' Special Edition, no. 01, 2020. Order your copy here. For this one-off project, Rihanna put a series of questions to the women shaping culture today, and invited them to share their visions for 2020.
Can you introduce yourself?
My name is Yolanda Renee King. I'm 11 years old and I'm an activist — especially against gun violence. All over the world, but especially here in America, there's been a lot of gun violence, a lot of mass shootings at schools and malls. I want to help stop that so that people won't have to go through that suffering.
How would you define success?
Getting something done. My biggest success was when we wrote letters to Congress and physically delivered them, because I thought that was the best way to take action. I think speaking out is important as well, but you have to take physical action to show that you're serious. So I think that made a big difference.
Do you feel like people are listening?
We have a lot of supporters. A lot of people care about it. More than you'd think. A lot of people are bystanders, so I encourage them not to be, and to take action.
What would you describe as your biggest failure?
I wouldn't say that I have failures, I would say that there are things I wish I had done, things I wish I had done more of.
As we're heading into 2020, what are you taking with you into this year, and what are you leaving behind in 2019?
I'm leaving behind people who are bystanders to gun violence. I'm taking a better future: more young activists, more action taken to help other people, so that they can stand up at rallies, and more people can get involved.
Do you have a role model?
I have many! Lots of the kids from Parkland – I look up to them.
How does it make you feel to think about Rihanna? Is she a big influence?
She's inspiring. She's really successful, and she could just be living her life, but instead she's trying to help and give back to the community. And that's something I admire.
What's your favourite thing about Rihanna?
Her songs! And one of my other favourite things is that, recently, when there were protests over Colin Kaepernick getting kicked out of the NFL, and Rihanna was asked to sing at the Super Bowl, she stood up and turned them down. Which I really admired, because that takes a lot of courage.
Does that inspire you?
It inspires me to not be afraid to say, "Here I am, and here's my truth, and here's what I believe." It inspires me to do what's right, and be a better human being.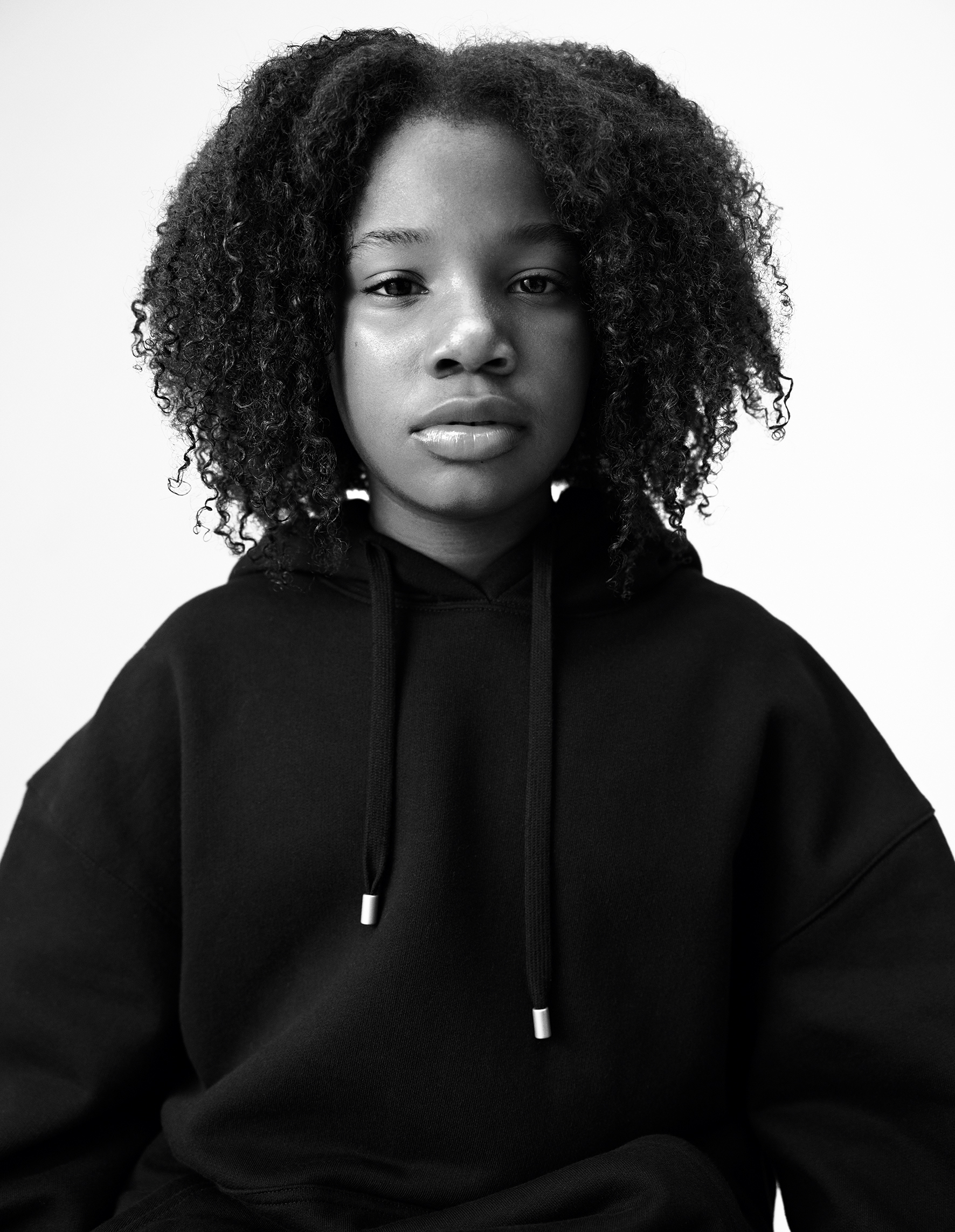 Yolanda's 2020 manifesto
I've always been passionate about preventing gun violence because it was a part of my family's story since before I was born. I lost my grandfather and my great-grandmother to gun violence. I've grown up in the last decade where it seems to be more and more normal to read about mass shootings in the news. They happen everywhere from stores and concerts to schools, where kids are just trying to get an education. My generation has to think about safety all the time. Shouldn't we be able to go to school without worrying about lockdowns? Kids have nightmares about what can happen and I think it would be different if we really focused on preventing violence instead of reacting to it.
I hope that in this next decade we can have more understanding for each other, knowing that we all want to feel safe and valued. I hope that we can practice what my grandfather believed about non-violence and start to listen and work together to solve some of these issues peacefully. I am inspired by all the people who are taking action. People are spending their weekends making signs and going out to protests about safety, equality and protecting our planet. They'd probably rather stay home and relax on the weekend, but these topics are too important for us to ignore. Every decade has its challenges and I am hopeful that in the 2020s we can make some progress for the next generation. I hope we can keep working to make this world safer for everyone, especially kids.
Credits
---
Photography Mario Sorrenti
Styling Carlos Nazario
Hair AKKI at Art Partner using Oribe.
Make-up Kanako Takase at Streeters.
Nail technician Honey at Exposure NY using Tom Ford Beauty.
Set design Jack Flanagan at The Wall Group.
Lighting technician Lars Beaulieu.
Photography assistance Kotaro Kawashima, Javier Villegas and Jared Zegha.
Digital technician Johnny Vicari.
Styling assistance Raymond Gee, Erica Boisaubin and Christine Nicholson.
Tailor Thao Huynh.
Hair assistance Rei Kawauchi, Takao Hayashi and Motome Yamashita.
Make-up assistance Aimi Osada & Megumi Onishi.
Set design assistance Akaylah Reed and Joe Arai.
Production Katie Fash.
Production coordinator Layla Némejanski.
Production assistance Fujio Emura.
Casting director Samuel Ellis Scheinman for DMCASTING.
Casting assistance Cicek Brown for DMCASTING.
Tagged: