Parasite is making Oscars history
Bong Joon-ho thriller is South Korea's first-ever Best Picture nominee at the Academy Awards.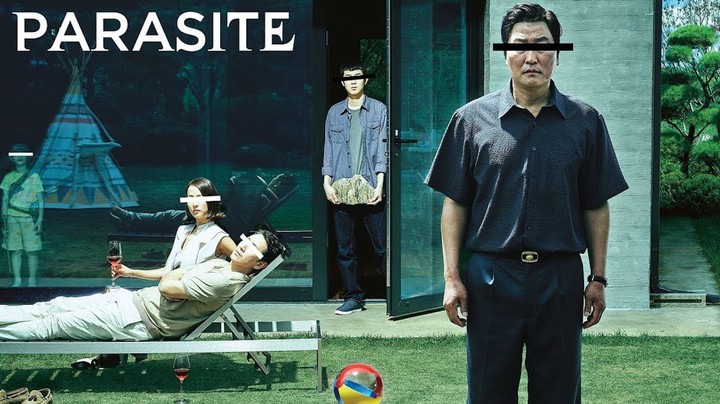 South Korean auteur Bong Joon-ho is on a history-making hot streak. You'd have to have been living under several rocks these past few months to miss the hype around his latest feature film Parasite, the genre-bending, darkly comic, capitalist critique that has thrilled the world.
The film was the first South Korean production to bring home the prestigious Palme d'Or at the Cannes Film Festival, as well as giving the country its first Golden Globes win -- for best foreign-language film. On Monday, another feather was added to Parasite's proverbial cap when it became the first-ever Korean film to earn a nomination for the Oscar for Best Picture, the highest honour at the Academy Awards.
Parasite tells the story of a Korean family who reside in a semi-underground apartment, struggling to make ends meet, and grabbing any opportunity for upward mobility that presents itself. Any opportunity. Though the story contains many specifically Korean cultural details, it speaks to the universal problems of income quality that plague modern societies today.
The TL;DR version: we all live in the same country, and it is called capitalism.
The Oscar nomination -- one of six the film scored -- makes Parasite the 11th foreign language film in the awards' 92-year history to break into the Best Picture category. So even if Bong doesn't end up winning the Oscar (and we've been burned before -- 10 times, in fact), the nomination itself represents a wider victory for Korean cinema.
"Korean cinema has a long history," said Bong in an interview with Variety. "There are many masters that have yet to be introduced to the Western audience. It would be great if people take more interest in Korean cinema due to my nomination."
It's true that Korean cinema has contributed decades worth of original, influential films, none of which have earned the recognition of the Academy: there's Park Chan-wook's The Handmaiden and Lee Chang-dong's Burning to name just a few recent, tragic snubs.
But perhaps we shouldn't be chasing the approval of an antiquated, short-sighted institution that's proven itself to be blind to diverse talent, time after time. In the immortal words of Bong himself: "The Oscars are not an international film festival. They're very local."