Next in Fashion's Minju Kim is the relatable hero we all need
Bow down before your Dragon Princess, the best thing to come out of Netflix's sartorial showdown
|
06 February 2020, 2:00pm
Courtesy of Netflix
If, like me, you typically turn to reality TV to see humanity exposed in all it's petty glory, the announcement of Netflix's Next in Fashion , a 10-part competition pitting fashion designers against each other for a lot of money, probably piqued your interest.
To say that what we got was far from the clashes of entitled egos and "not even to dinner at the Kushners" snipes we'd signed up for would be an understatement. Next to the reeling drama of, say, Project Runway, the show is a U-rated cuddle circle: sabotage is swapped out for camaraderie and support, bitchiness and entitlement with self-effacing humility and cheering each other on.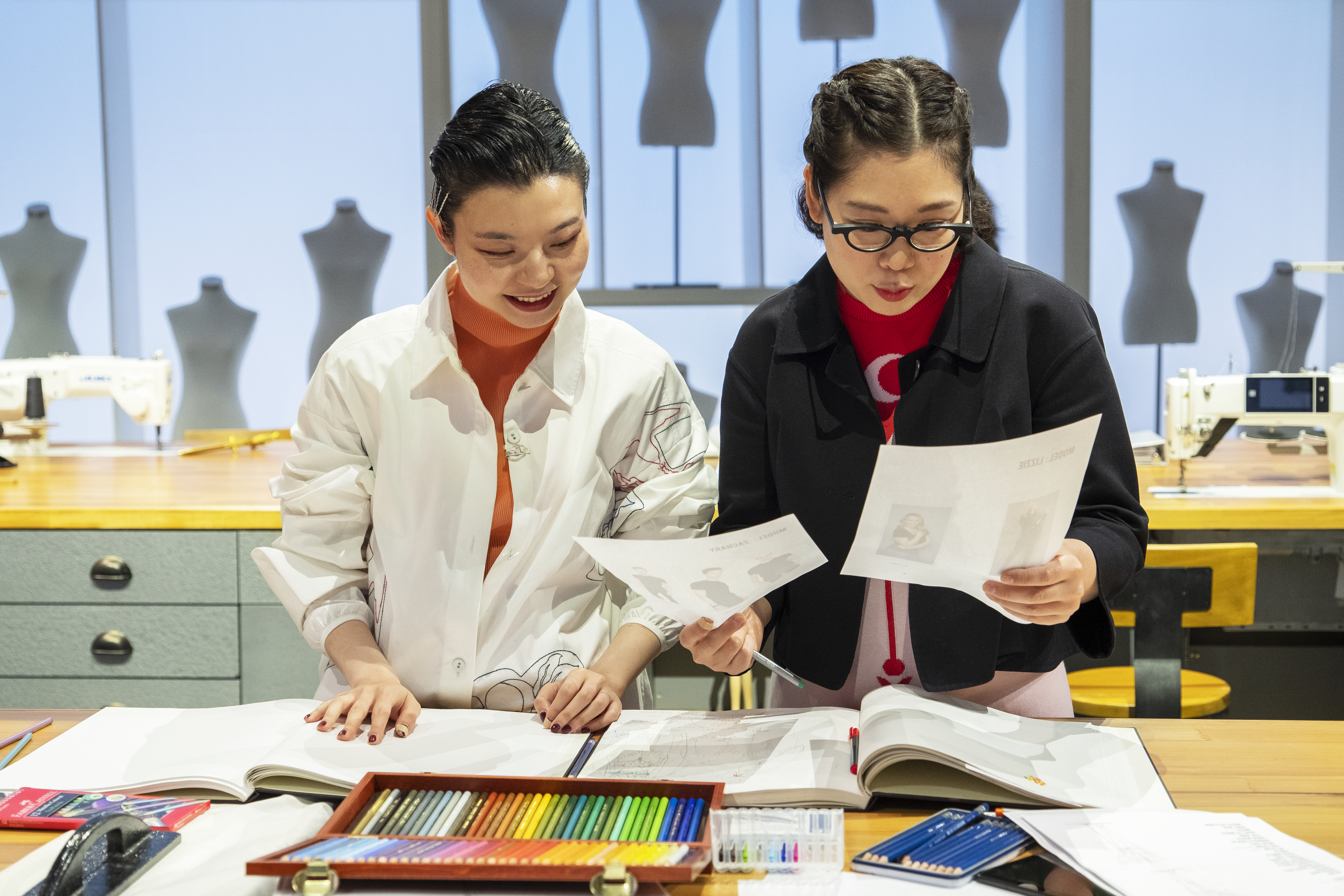 I won't lie, the show's pure-hearted sweetness and Tan France's relentless spirit almost had me switch off ten minutes in. But instead I was guided by an angel through approximately 7.75 hours of footage in just two sittings. That angel was Minju Kim. What follows is a **spoiler-filled** ode to her divinity.

How I lived my life before Minju came into it is honestly a mystery. By the sheer force of her virtual presence, she has balanced my overdraft; she has cleared my skin. Admittedly, neither of these things are true, but what is true is that she has inspired me to approach life as a better person than the one I was yesterday. A mother to cats Aku and Noo Noo, a 'big sister' to fellow contestant Angel Chen -- the other half of the show's power-duo 'Dragon Princess' -- Minju's nurturing energy stands out from the get-go. She is a pillar of reassurance and calm.
But it's not just her kind heart and constant cheer that makes her so endearing. For a show about something as reality-detached as fashion, she's just so damned relatable. From her fawning over floppy-haired Daniel Fletcher's awkward English charm and "gentle demeanour" to the fact that she harbours a hatred of outdoor exercise, preferring to "wear activewear to sleep," Minju Kim is all of us, and we are all Minju Kim.

Make no mistake, though, the girl can cut a dress -- not that that wasn't already known; she was, after all, shortlisted for the 2014 LVMH Prize, and has gone on to run a successful international business since. And despite what the prints and joyful palette she typically turns to might suggest, Minju is not here to play. The fuchsia kimono-bowed ball gown? Iconic. The superhero-themed swimwear that draws on her love of video games? Inspired. The puff-shouldered burgundy military greatcoat? Give Minju the crown. As is only right, [major spoiler!] the judges eventually do, for her 10-look collection of sculptural Frida Kahlo-inspired gowns. Ever-so-slightly Piccioli-esque in silhouette and hue, it almost read like a qualified CV for a senior posting at an esteemed couture house, Valentino or otherwise.
And our Minju is a humble queen. Where such competitions typically encourage a paranoid obsession with keeping one's ideas to oneself, she selflessly offers advice to her rivals in a competition for $250,000. When Ashton considers lopping off his sleeves in the denim challenge, she's there to lend an ear. And in the military challenge, when Daniel dithers over whether to go for blue or black, Minju offers sage advice. That said, he then ends up in the bottom two for the first and only time in the entire competition, so maybe she's actually a total snake, I don't know. It's unlikely, though, given the faith she places in the advice of her comrades -- that show-stopping ribbon-release may not have come to much had it not been for dear Daniel, after all.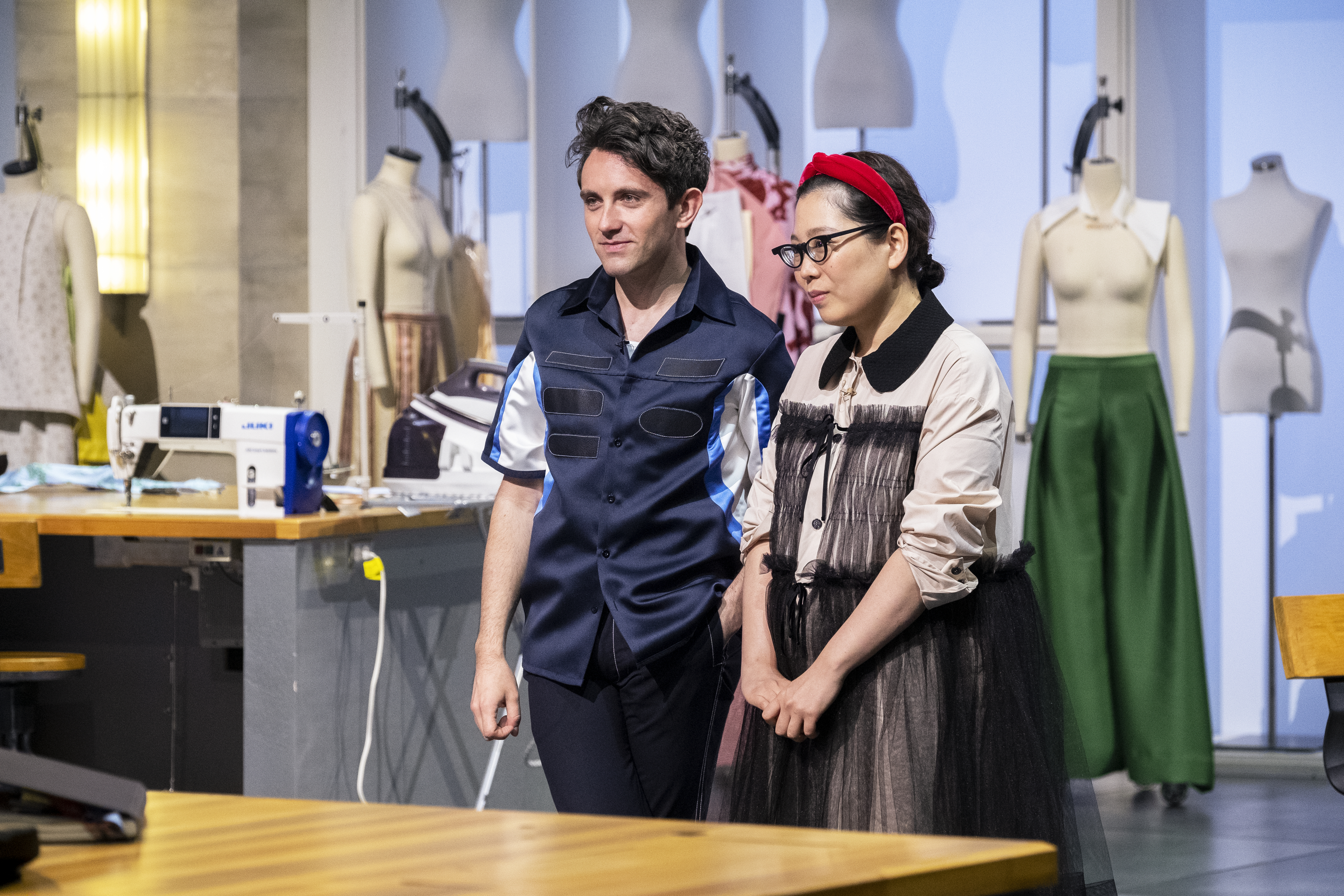 But for all her technical skill and fierce collaborative spirit, that's not what makes her the worthy recipient of the grand prize. Minju is a mascot for the underdog, for those that find it hard to believe that their work is good enough, even when it far surpasses the mark. The moments when Minju's confidence fails her are, while heart-rending, what makes her the relatable hero we can all stan. And her eventual triumph is all the sweeter for it.
Her response to the question of what taking part in the show had taught her honestly brought me the closest I've ever come to bawling at reality TV: "How great a designer I am. I'm very proud of myself," she says. Minju, we are too. Though you may now be Next in Fashion, an industry quick to change tune, know that you'll be the dragon princess of our hearts forever.