Heal yourself with a mix from satanic Mexican trio, Meth Math
Full of warped samples from your fave telenovelas.
|
10 February 2020, 4:24pm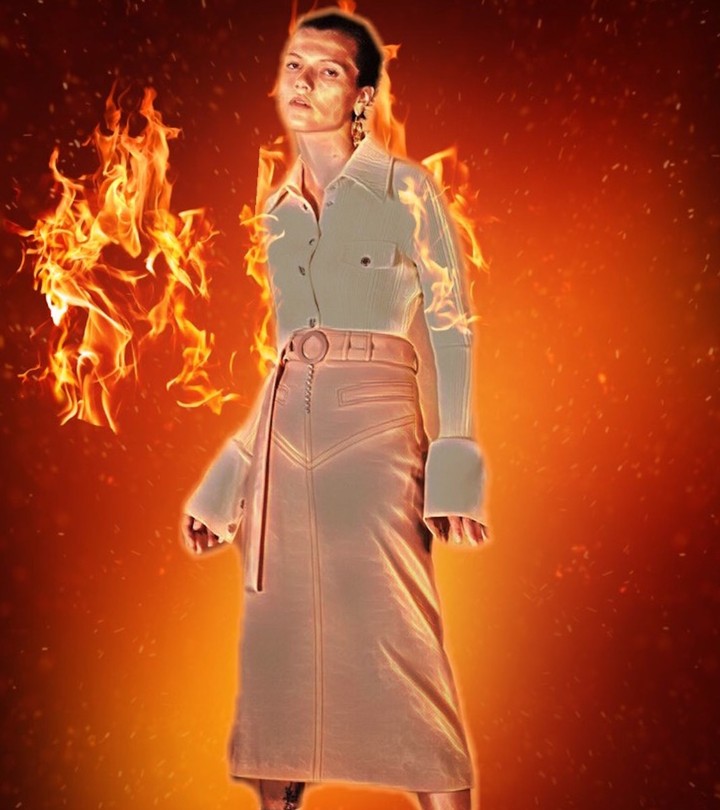 Meth Math, a trio of friends from the northern Mexican province of Hermosillo, first met making a horror film together. Raised on reggaeton, Ángel, Efrén and To Robles subvert the sounds of their upbringing with a satanic, deconstructed take on Latin club music. While producers Efrén (error.error) and To Robles (Bonsai Babies) are still teaching maths in their hometown, vocalist Ángel is now firmly embedded in Mexico City's DIY scene. As well as making music, she designs clothes as Baby Angel -- currently stocked in Laforet Tokyo -- and has an art project named Antes de Cristo. Teach us your multitasking ways!
A couple of weeks ago, Meth Math released their dark and sexy debut single, "Perreando y Llorando". It means cry-dancing (something we can all relate to) and is taken from their first EP which is due in March. The group are obsessed with this kind of juxtaposition, as well as the power that certain sounds can have in making you nostalgic for things you might not even have lived through. Their mission is to harness that feeling; to hit you right where happiness and sadness meet.
Fittingly, Ángel reckons their EP would be a good soundtrack for Hideaki Anno's fun, dark, disorientating Japanese coming of age movie Love & Pop (1998)..."or at least, that's what I wish!" she says, going on to describe their music as "electronic Latin satanic ambient pop".
Loving what we've heard so far, we asked Meth Math to make us a mix. "It's about healing your heart at the spa," Ángel says on delivery. Accurate. Until the 30 minute mark, that is, when the devil himself rudely wakes you from your spa treatment and drags you down to hell -- whip cracks, crackling flames and all. There's no track list because, well, everything you hear here is an original Meth Math production; topped with telenovela samples distorted to the point that they sound otherworldly. It's like you're trapped in a dreamstate and can't quite wake up. It's awesome.