Memphis on her 'self-affirming' relationship to beauty
The model-DJ shares her minimal approach to makeup and hope of breaking down stereotypes within the modeling industry.
|
30 September 2021, 4:07pm
Photography Othello Grey
Not many can say they made their modeling debut on the cover of National Geographic. Model-DJ, Memphis, is one of the unique few, but the Harlem-born-and-raised creative didn't always think modeling was in the cards for her. "Growing up as trans, I never felt that I was beautiful enough or that I fit the modeling industry mold," she tells i-D. What gave her the confidence to push past this, you might ask? Memphis found a mission and goal that was bigger than her. "I want to help break down the stereotype of what a model should look like and feel like," she explains. "Every model doesn't have to be tall, skinny and white."
Since 2017, Memphis has been using her platform to uplift others with her transparency, especially when it comes to her transition story. "Without transparency, it can lead viewers and subscribers to think, feel and believe in unattainable standards," she says of the intentional way she connects with her community. Keeping it real is applied to Memphis' beauty routine, too. "My relationship with makeup is empowering and self-affirming. It's taken me so much strength to come to a point where I feel like I don't need makeup to feel pretty," she says, noting that the YSL Nu Collection, with its unique offerings from the Tone Corrector with naturally soothing Verbena to Bare Look Tint, the two-in-one moisturizer and skin tint, is essential to her routine because the products naturally enhance her skin.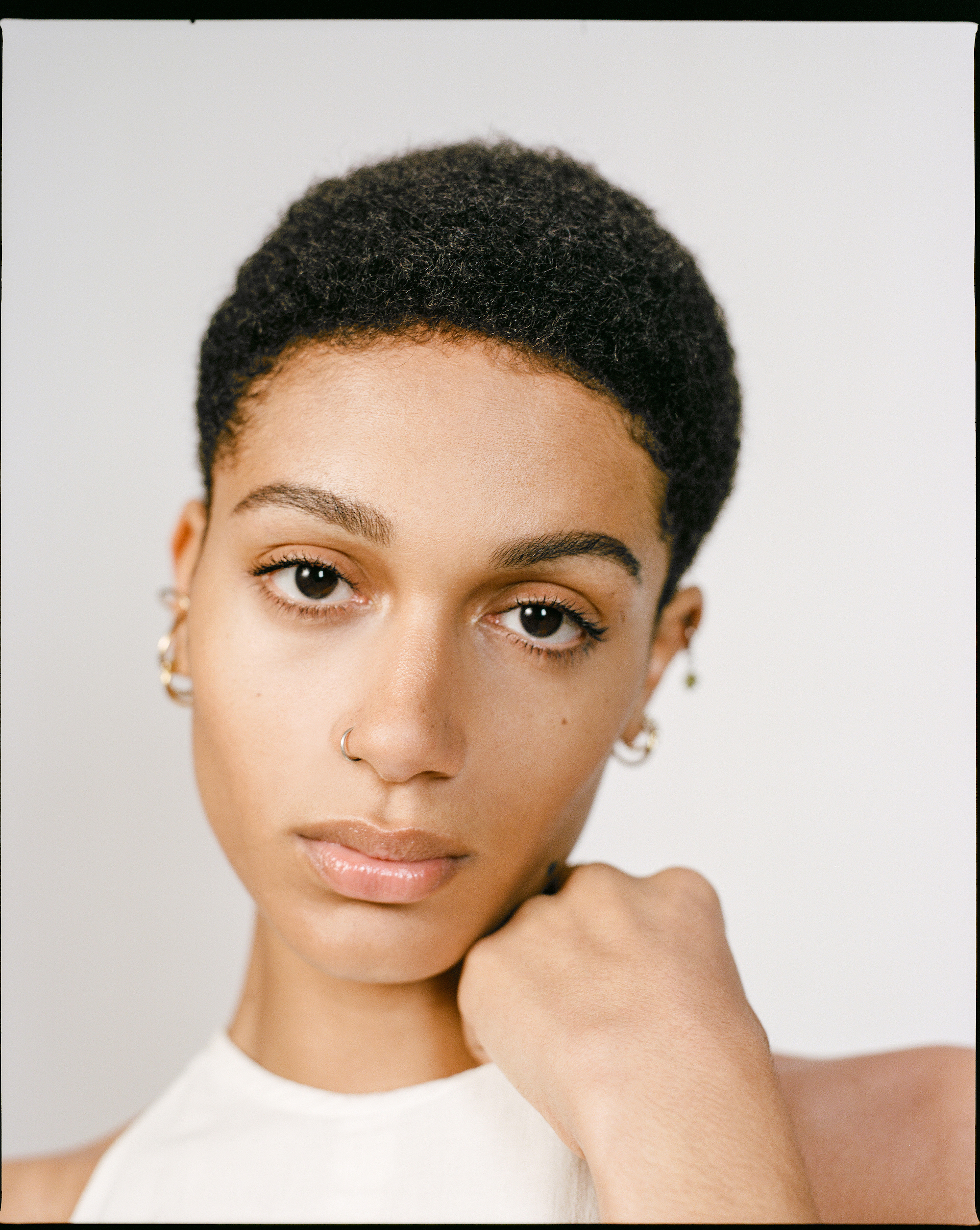 Memphis takes inspiration from role models Indya Moore and Naomi Campbell, who "embody timeless and effortless beauty, as well as strength and confidence." "This is something I've definitely struggled with," she says, "which is why it's so important to me."
These days, you can catch Memphis in myriad fashion campaigns, as well as on the runways for Dion Lee, Area and most recently, Barragan. She appreciates that modeling has also taught her to embrace self-care. "Having a good skincare routine is key to my sense of confidence, internally and externally," she says. Plus, when Memphis goes for an effortless makeup look she wants added skincare benefits, like those offered by YSL Nu. "[The products] are easy to use on the go, and they are buildable if I want to do full glam one day."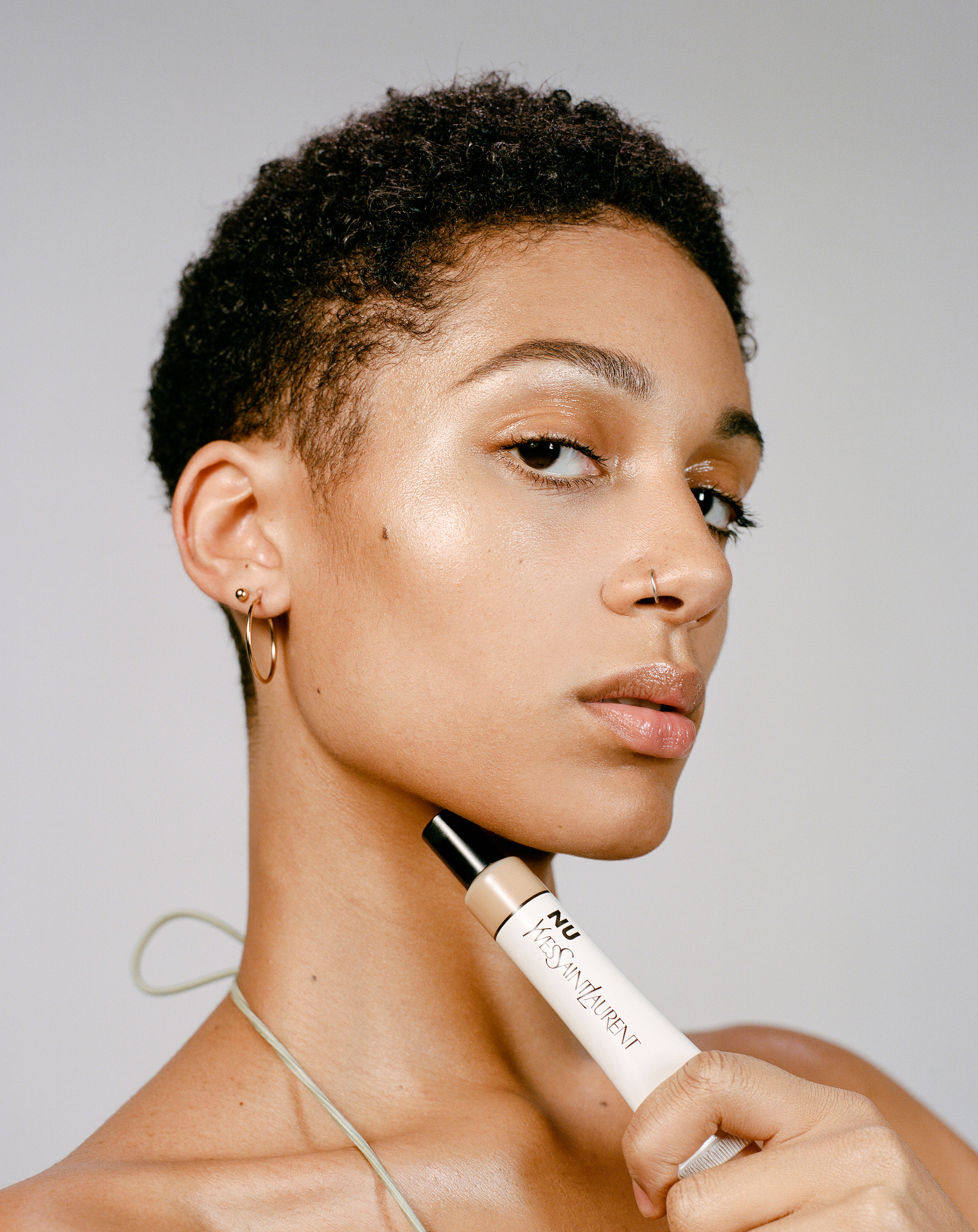 But beyond the makeup, skincare products and beauty rituals, Memphis feels most beautiful when she's spending time with her friends and her mom. "They always make me feel so seen, loved and appreciated," she says. She tries to always remind herself and others: "There is literally only one you in this world. Why harp on being anyone else but the best you you can be?"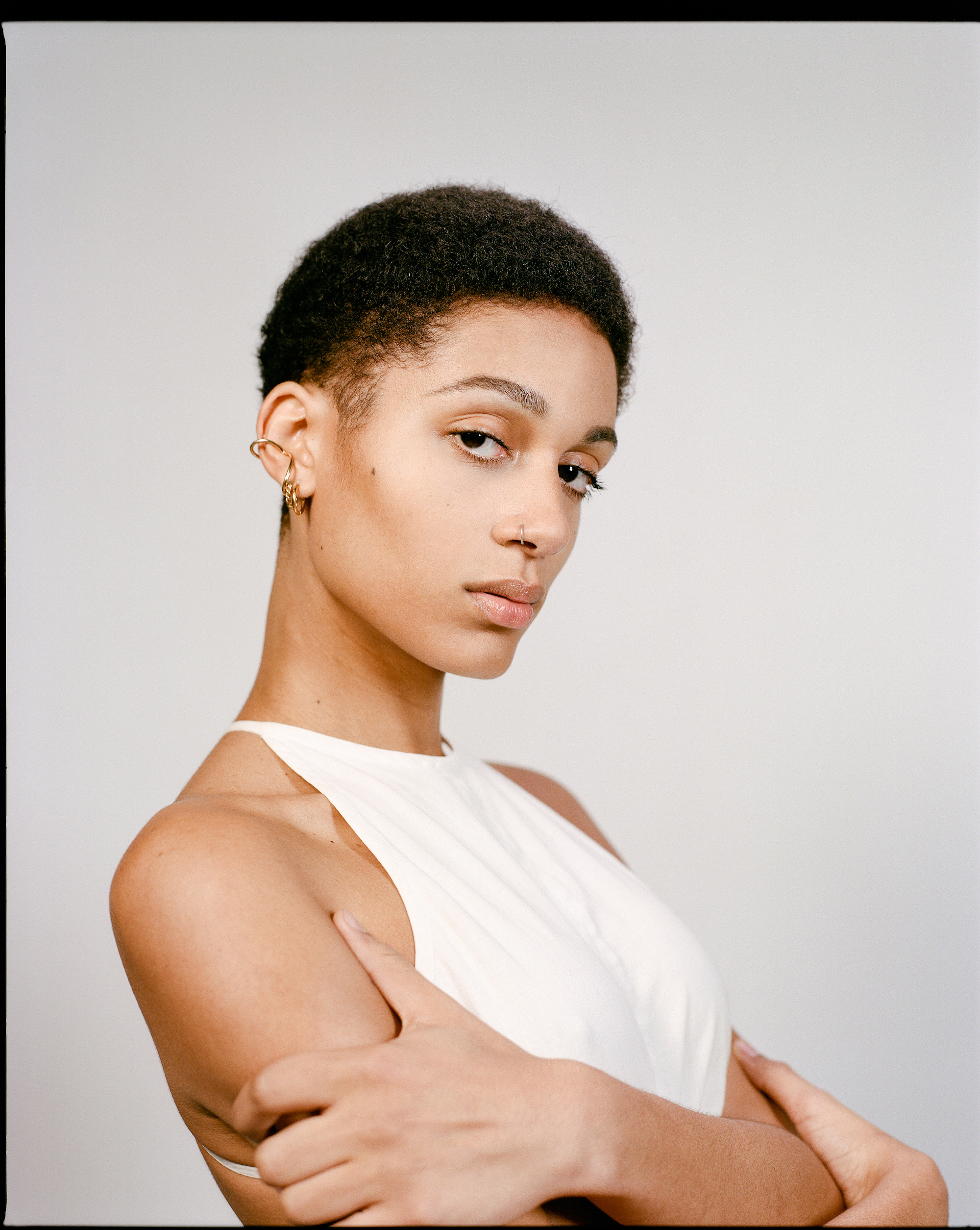 Credits
---
Photography Othello Grey
Fashion Milton David Dixon III
Makeup Frankie Boyd @ Streeters using YSL
Hair Tsuki @ Streeters
Photo Assistant Ian Rutter
Digital Tech Maria Herron
Fashion Assistant Niambi Moore
Manager, Talent & Casting Justine Vaughan
Producer Caroline Budinich
Associate Director of Production Michael May
Production Coordinator Kathleen Thibodeau
Safety Coordinator Colin Bennet
Production Assistant Taylor Myers
Production Assistant Nathaniel Mason
Senior Creative Kayla Isaacs
Creative Director Emery Coopersmith
Account Director Cate Jensen